Can mass timber constructions provide a low-carbon alternative to steel and concrete structures
dwp|research: The New Age of Timber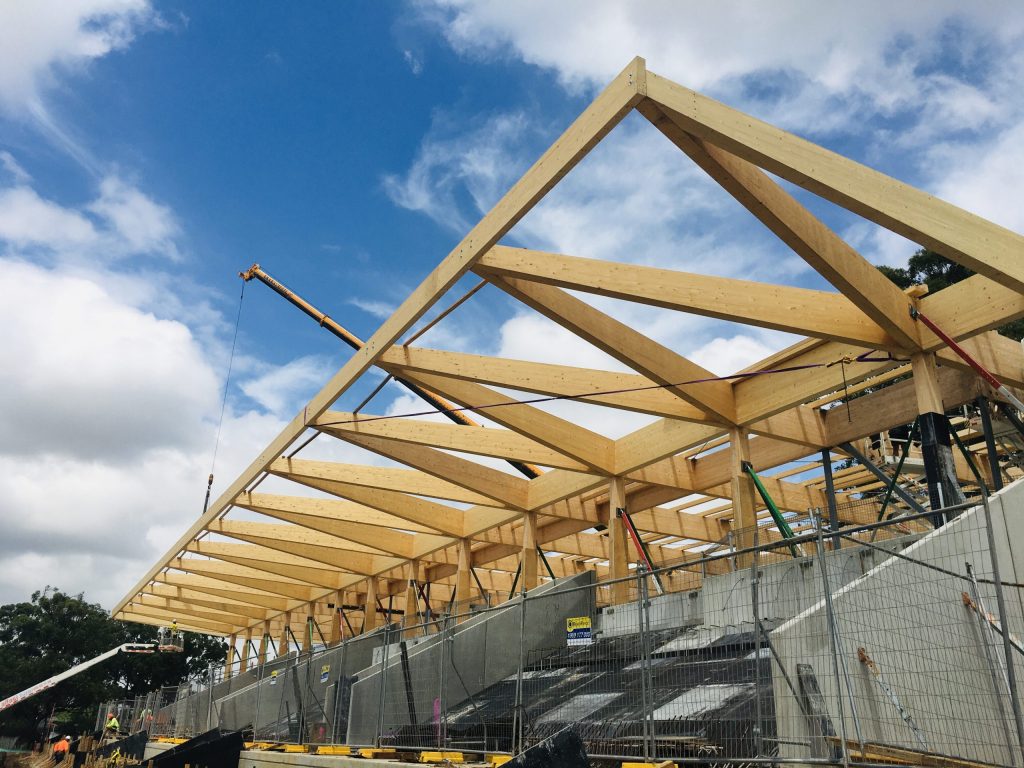 Can mass timber constructions provide a low-carbon alternative to steel and concrete structures?
Timber is one of the world's oldest building materials and has been valued for its raw beauty, versatility, and strength since ancient times. Today, it remains one of the most popular materials for architects and designers, used for everything from cladding to structural framing. Over the past three decades, however, advancements in new types of innovative engineered timber products have revolutionised the way we use wood in construction. Mass timber products, such as cross-laminated timber (CLT) and glued laminated timber (glulam), offer an exceptionally strong, low-carbon alternative to concrete and steel structures. They can be used for everything from simple load-bearing systems to major timber-frame structures and complete wood structure solutions, enabling architects to build bigger and higher with timber.
Around the world, timber towers—often dubbed "plyscrapers"—are rising in our cities, challenging the conventional notion of cities as concrete and steel jungles. The world's tallest is the 85-metre-tall Mjøstårnet tower in the Norwegian town of Brumunddal; while the HoHo Vienna in Austria stretches 84 metres into the sky; in Vancouver, Pritzker Prize-winning architect Shigeru Ban has recently designed a "hybrid" tower that combines steel and concrete with a timber frame; and by 2024, Japan's Sumitomo Group hopes to use CLT to build a 70-storey wood skyscraper in Tokyo.
Download to read full article