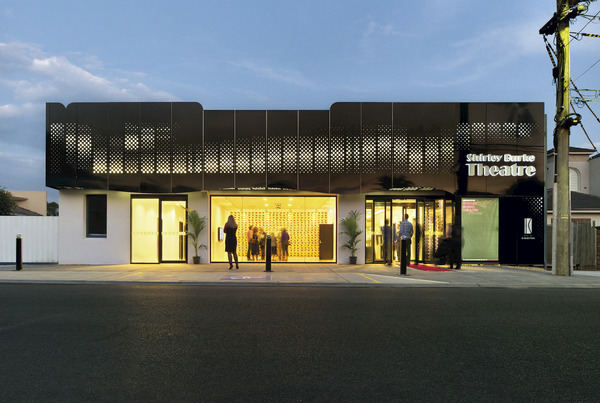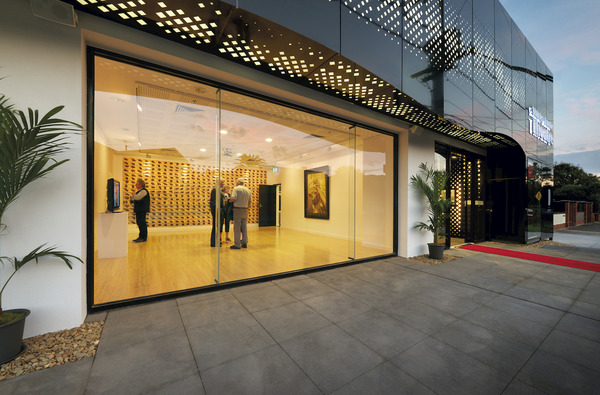 An art deco design inspires performers
Shirley Burke Theatre
The Shirley Burke theatre inspires talented artists and performers from around the country to bring their work to this bayside suburb and surrounding community. The inspiration for the lightbox facade was drawn from art deco imagery including classical images of cabaret theatre including spotlights and can-can dancers with fishnet tights and stilettos.
The interior respects the existing features including vaulted ceilings and feature timber walls, and the gallery spaces have a neutral palette to allow for art installations, furniture and people to take centre stage. The refurbished amenities provide a splash of colour reflecting the art deco period that inspired the overall design.
Other restoration works included the construction of a new bar, kiosk and box office and refurbishment of performance spaces. The upgraded theatre seats 167 people and a new multi use studio space has been added. A street front gallery space is an exciting addition to the building that will host new media works. The project was supported by the City of Kingston and the Victorian Government, through Arts Victoria.