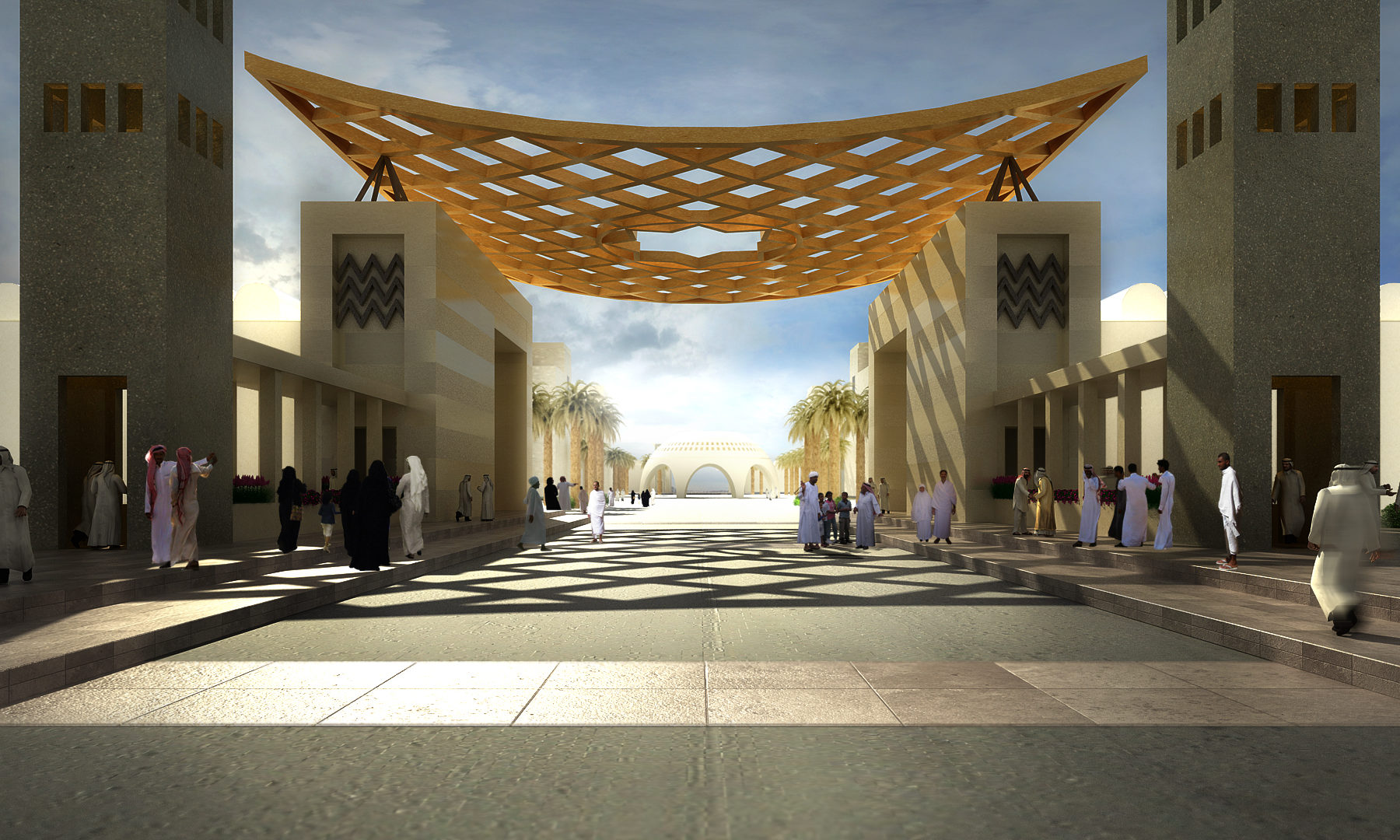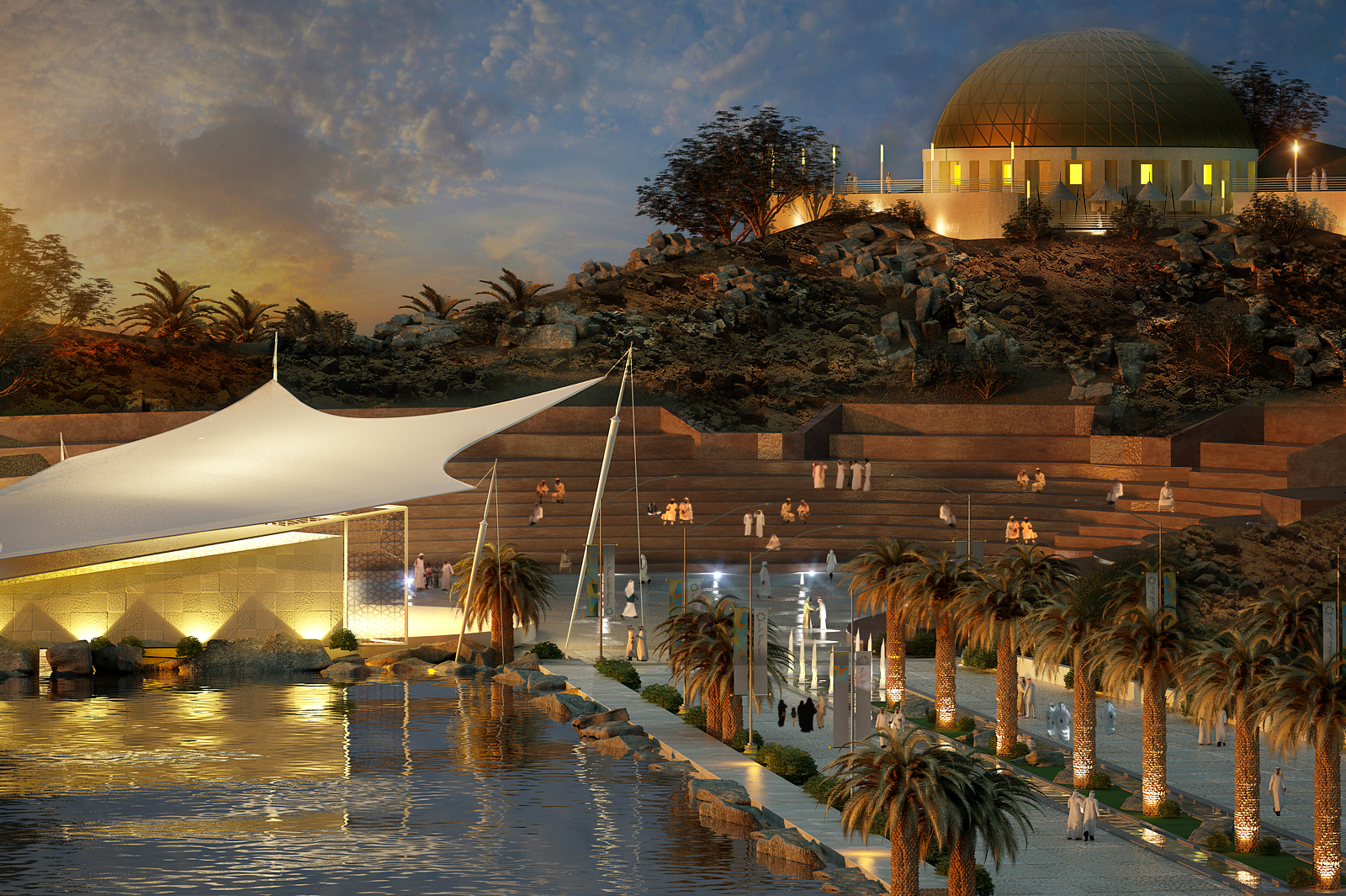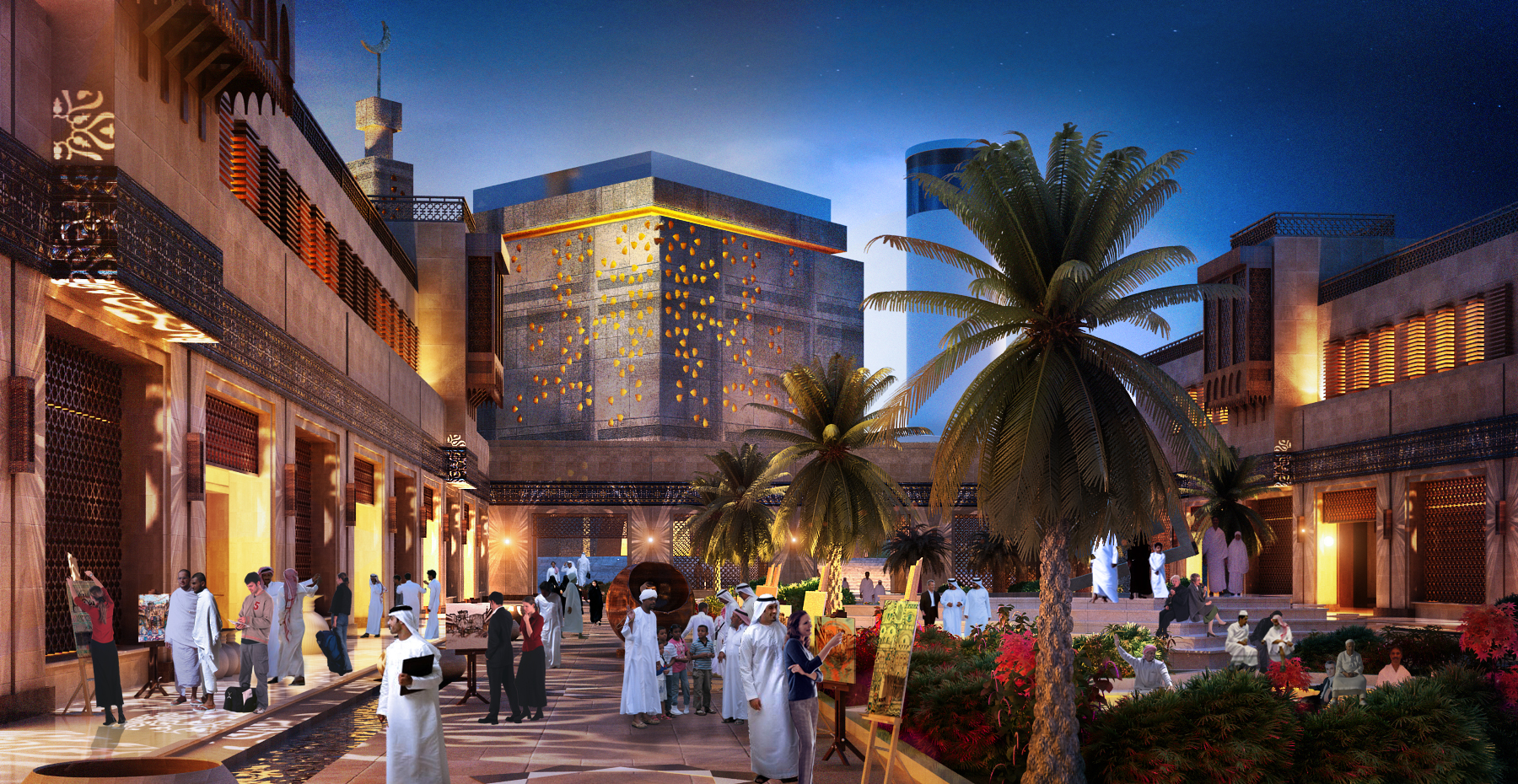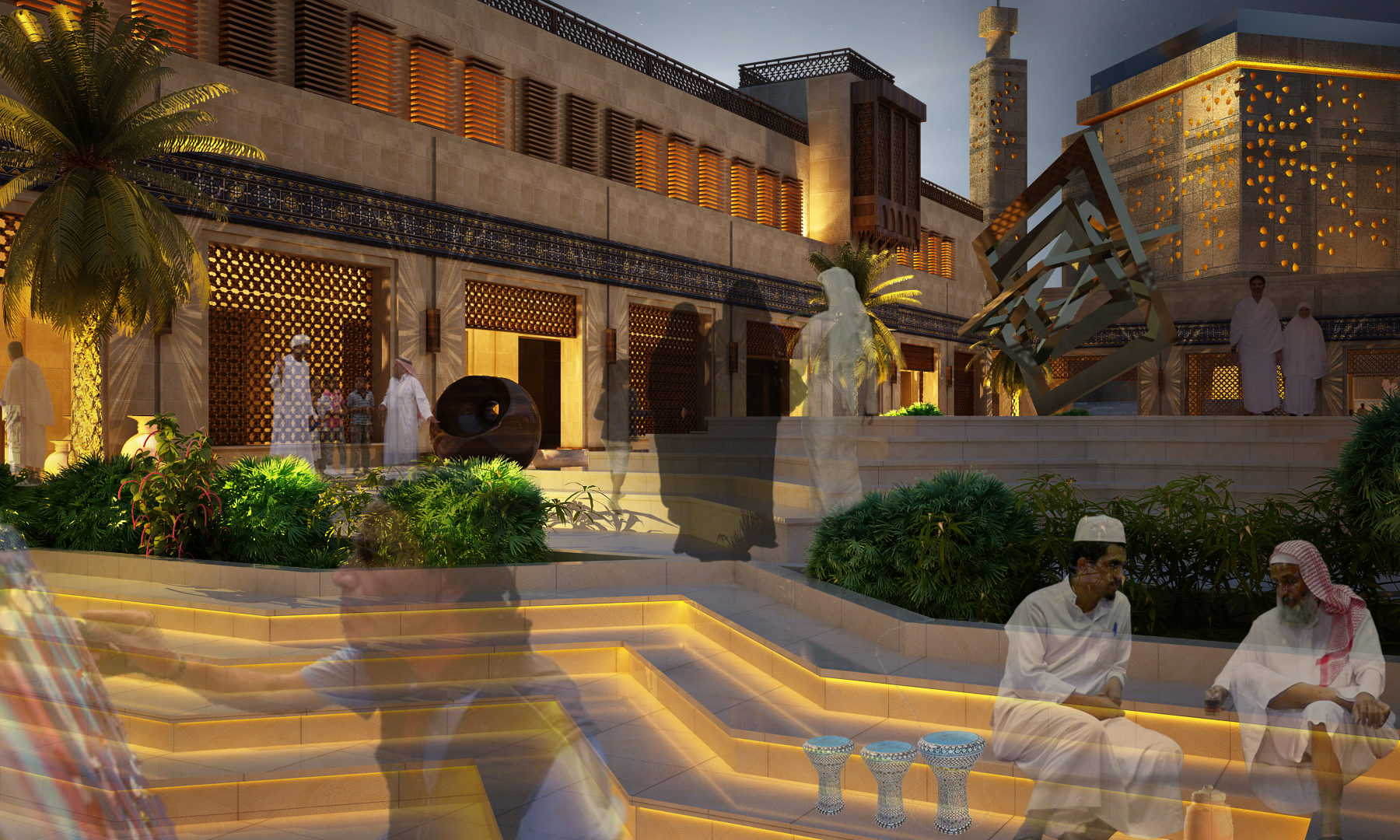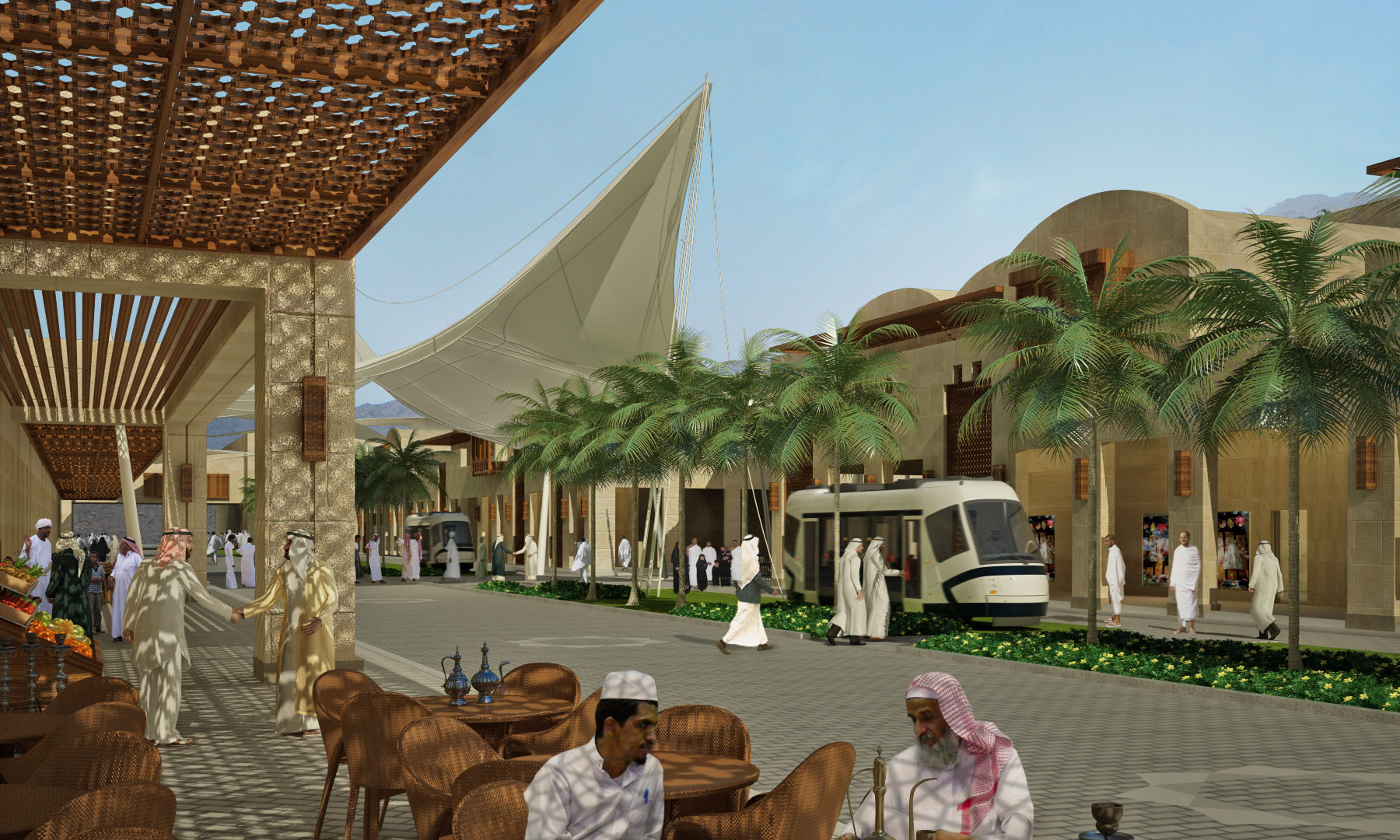 Arab architecture reinterpreted for today
Makkah Gateway Cultural Oasis Civic & Craft Centre
Museums, meeting places and mosques all feature in this development on the outskirts of Mecca.
dwp reinterprets traditional Hejazi architecture using simple but bold forms such as domes and cylindrical towers.
The entrance to the site is marked with an Arab mashrabiya, a projecting window with carved wooden lattice, which creates shading patterns on the walkway and a sense of grandeur.
A glass observation bridge creates a gateway between the business and cultural districts, while a pedestrian corridor, reminiscent of old souks and new cities, circumnavigates the development.