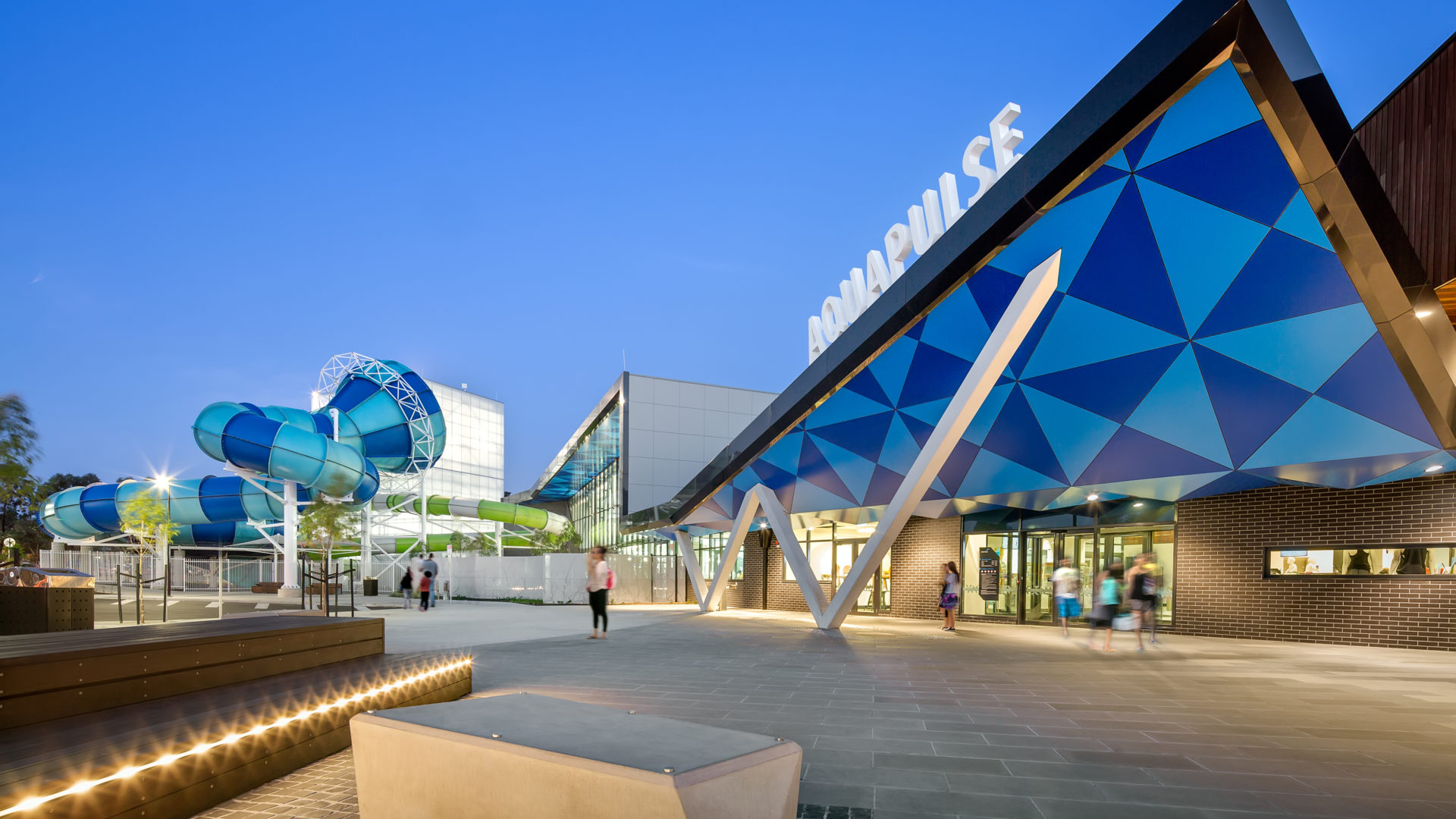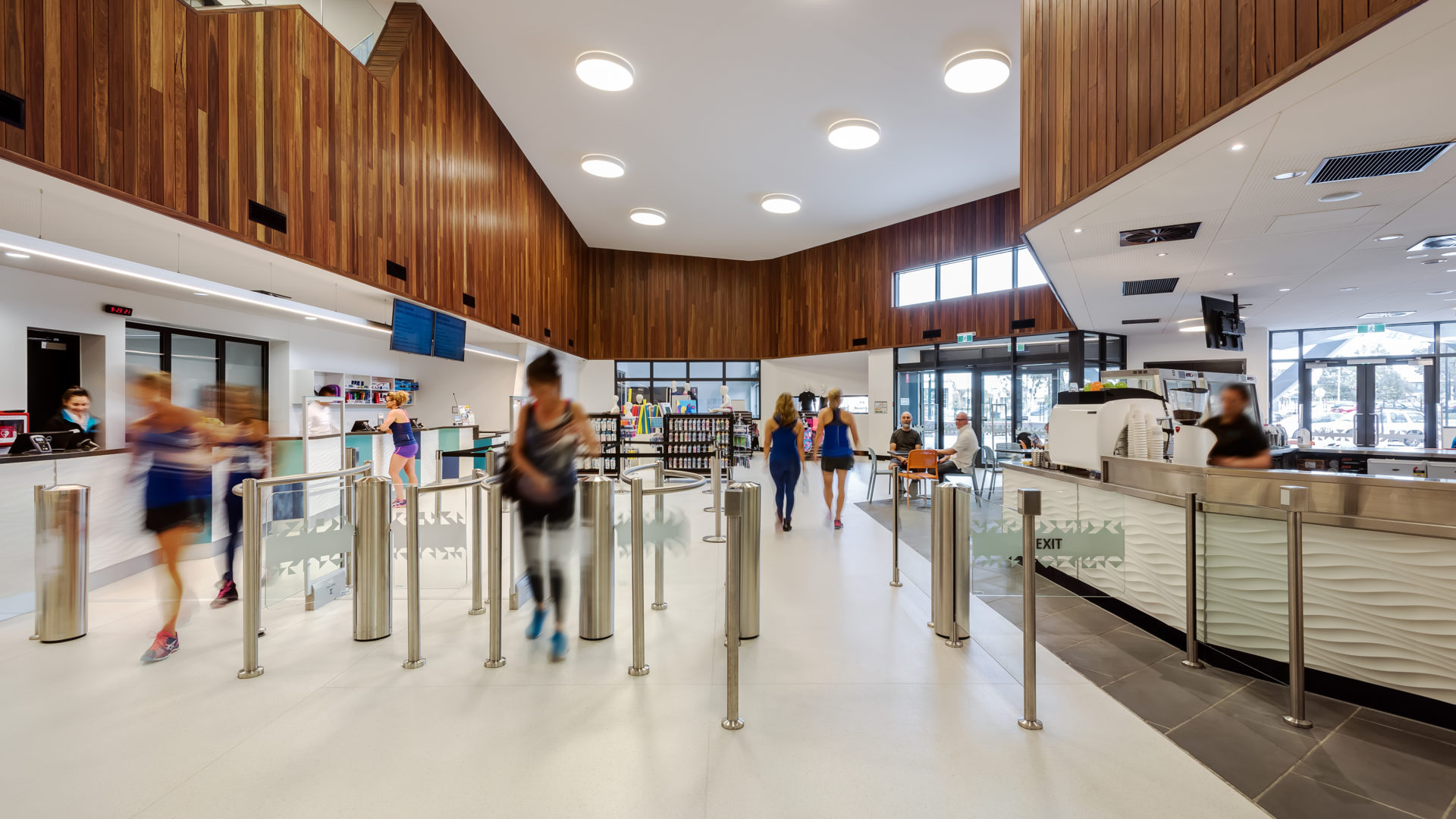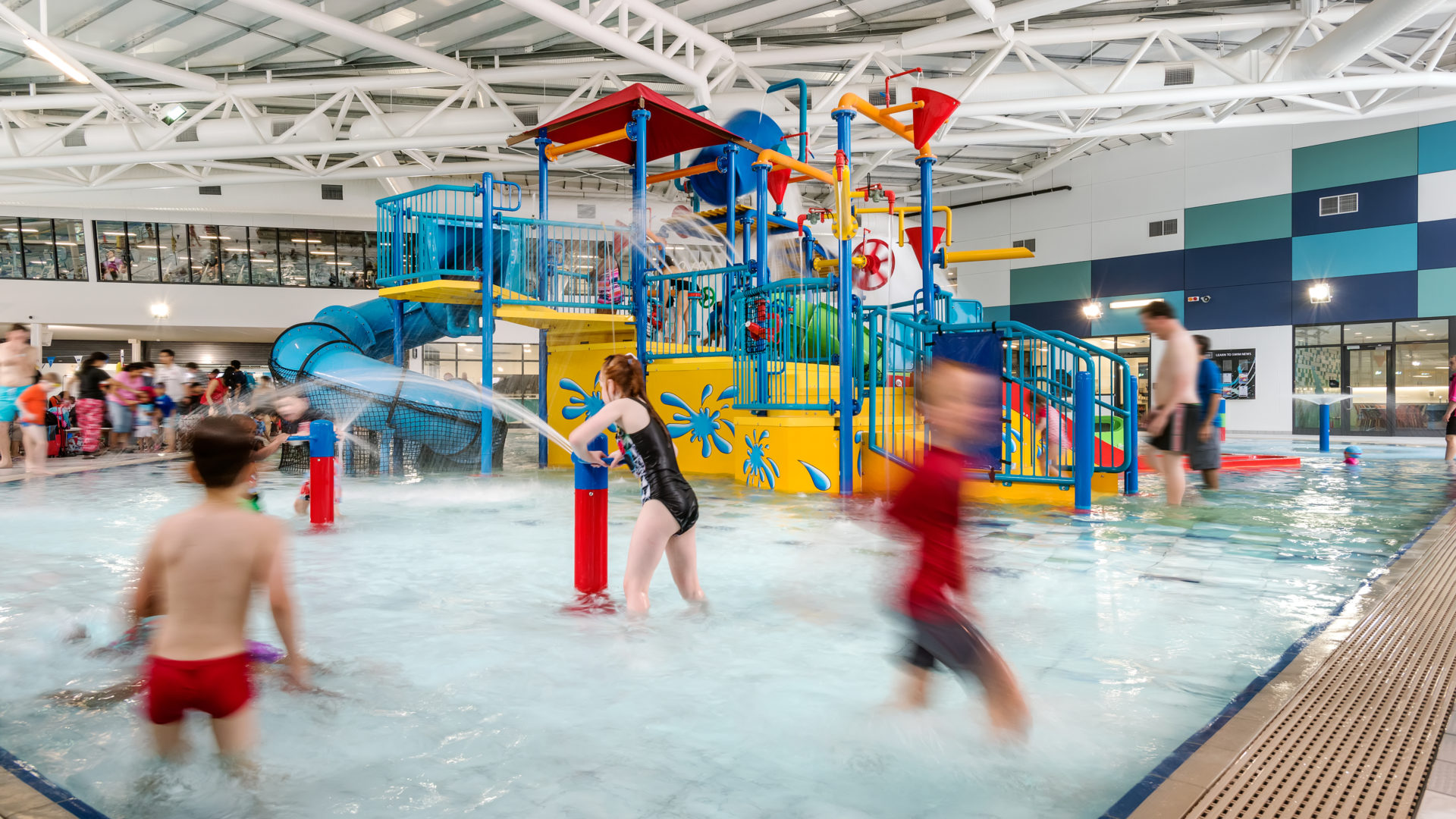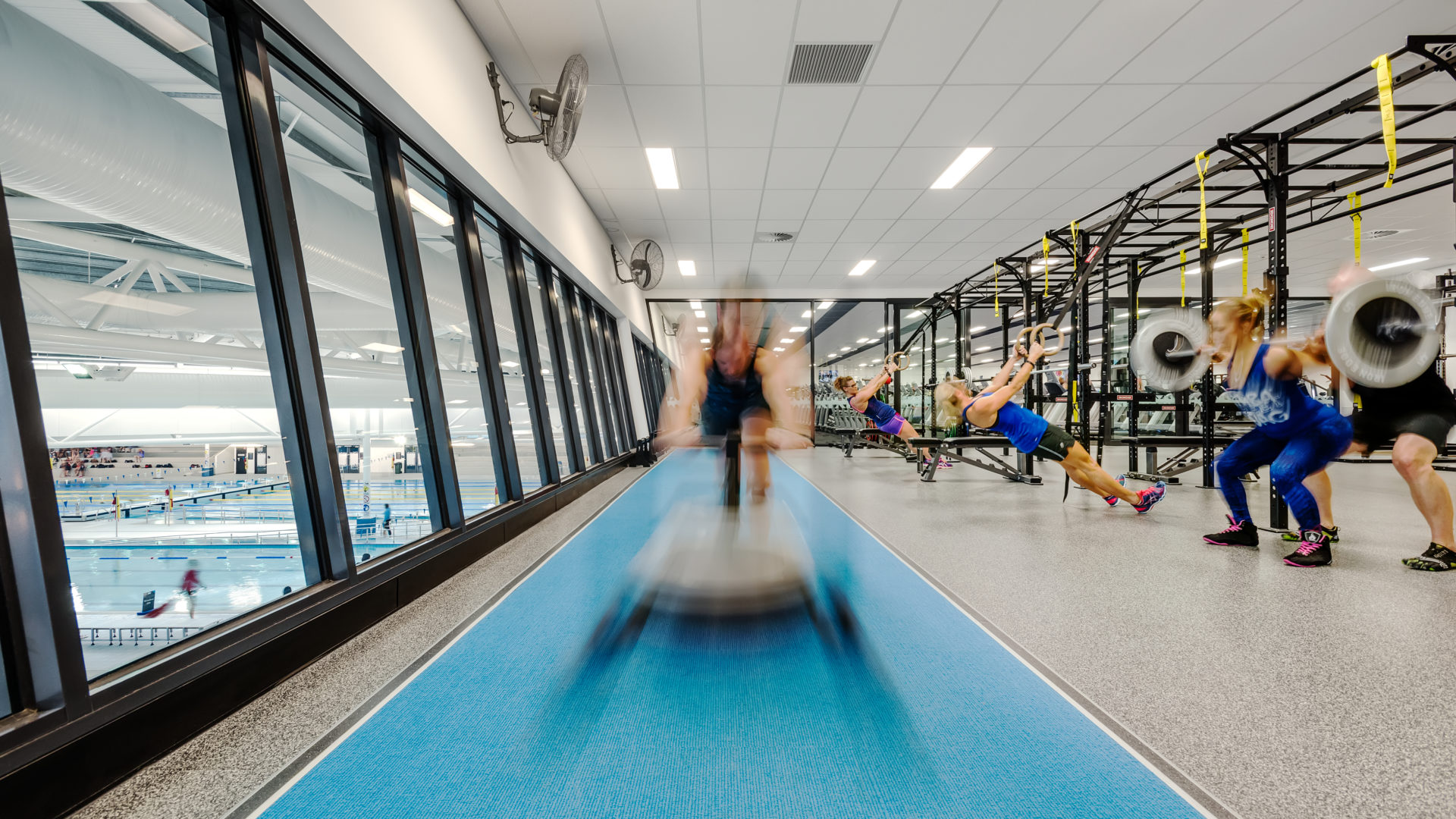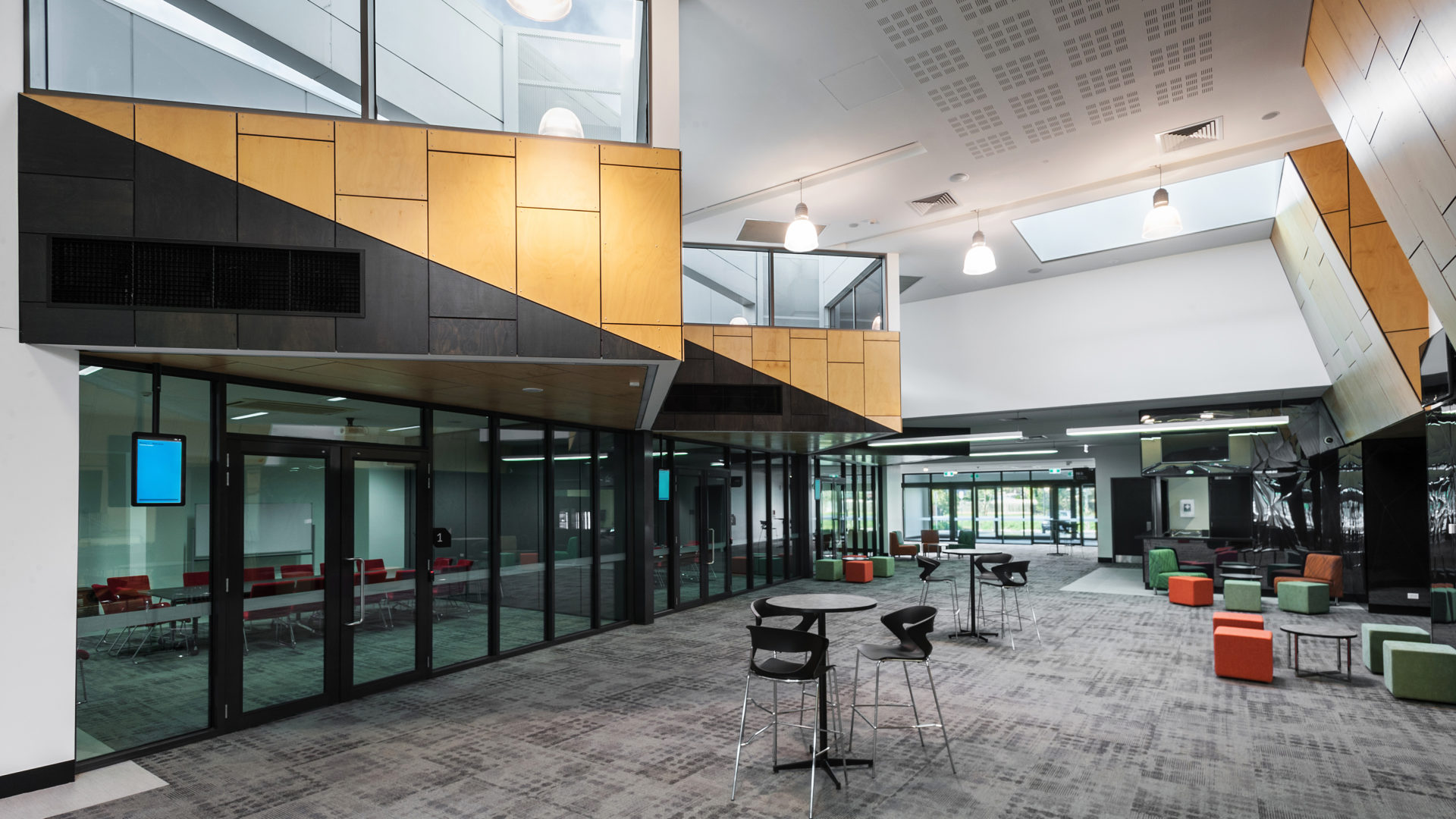 Energy flows between people and places to create community connection
AquaPulse and Encore Events Centre
At the heart of one of Australia's fastest growing communities, this aquatic, leisure and events precinct is a magnet for people with purpose.
The aquatic centre with waterslides, gymnasium, cafe, crèche and outdoor piazza cater for swimmers and socialisers, fitness fanatics and alfresco diners.
dwp's design approach sparks synergies between community infrastructure, programs and people, encouraging social interaction and strengthening the sense of belonging.
More than two million people visited Aquapulse in its first year of operation, reinforcing the significance of a community facility that builds healthier lives.