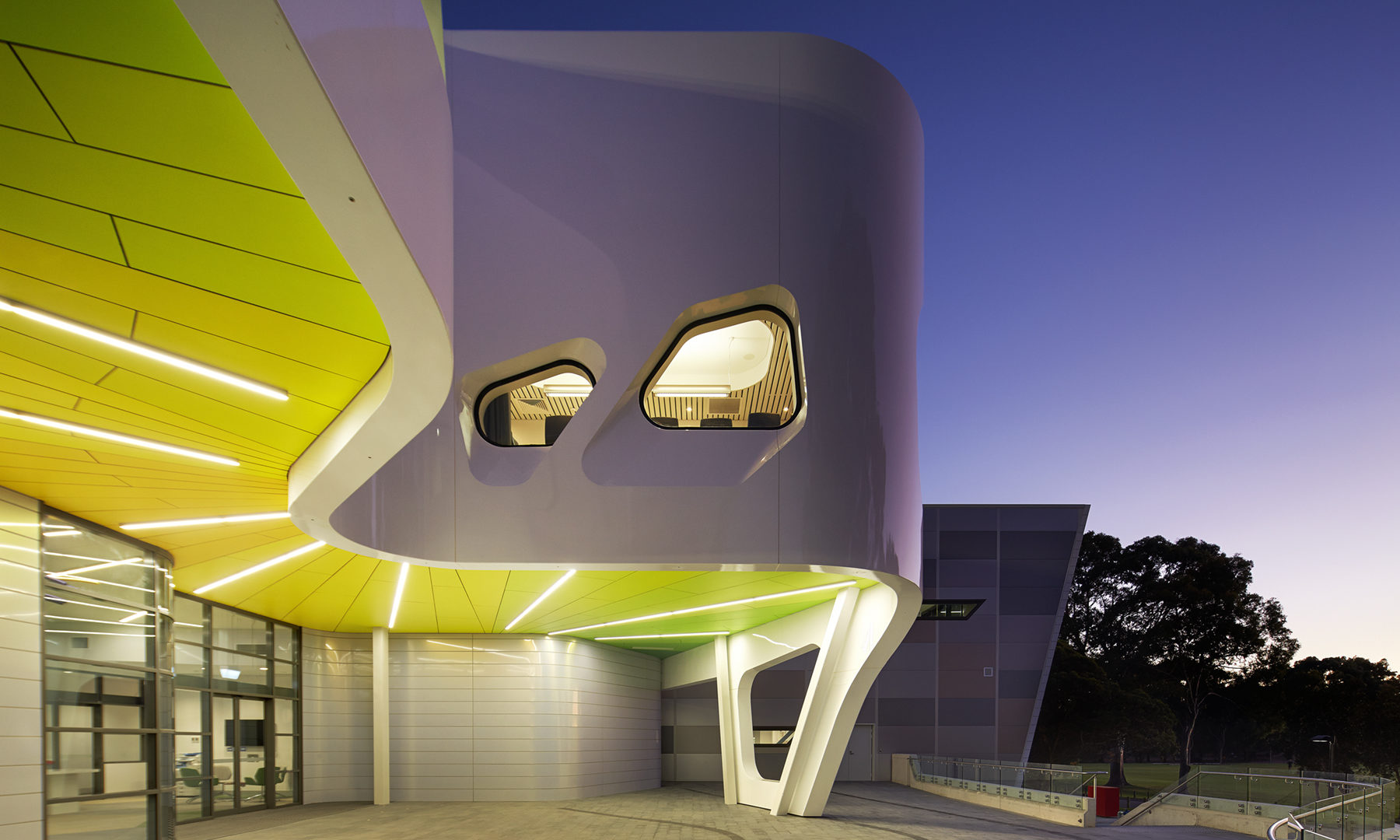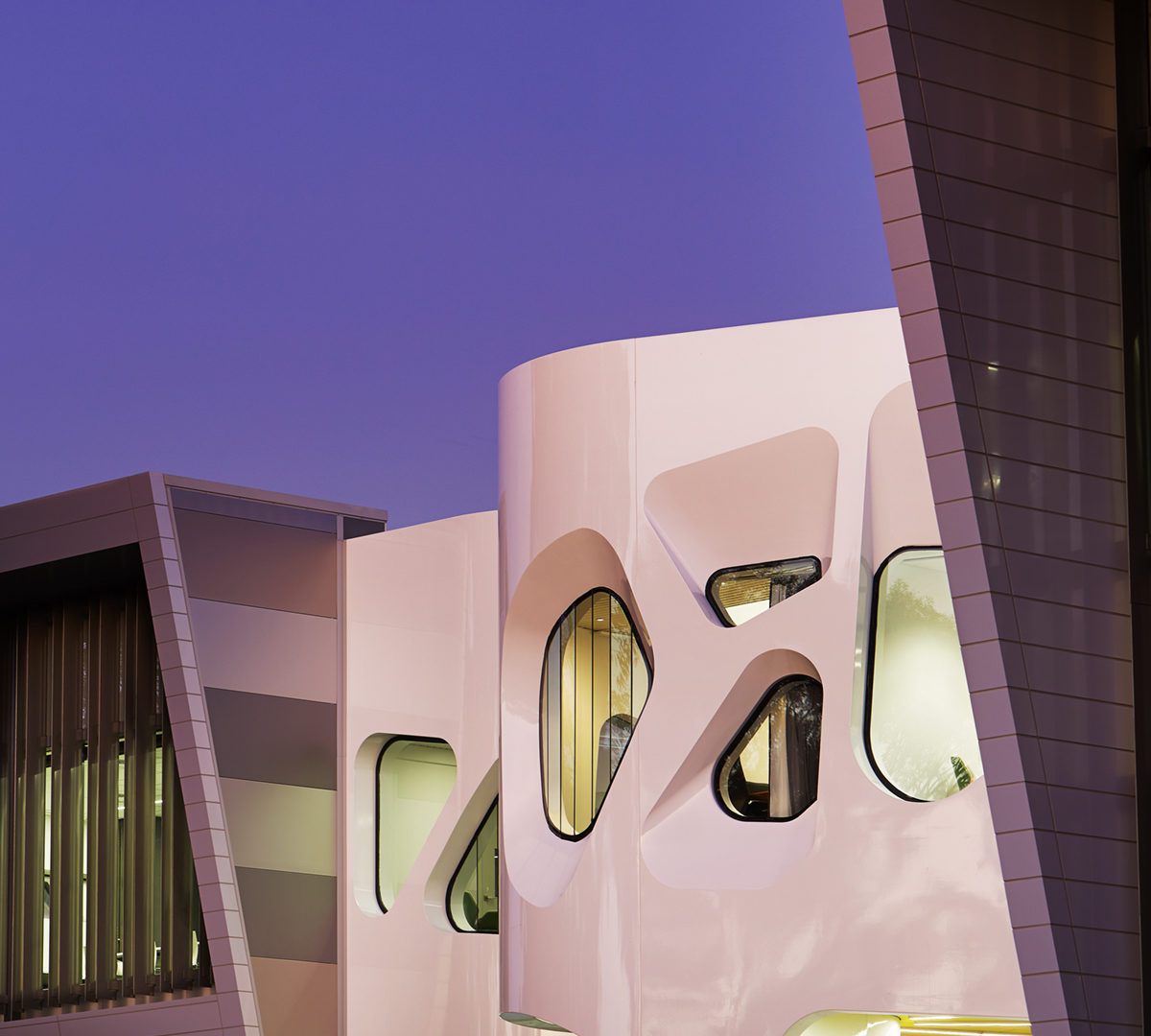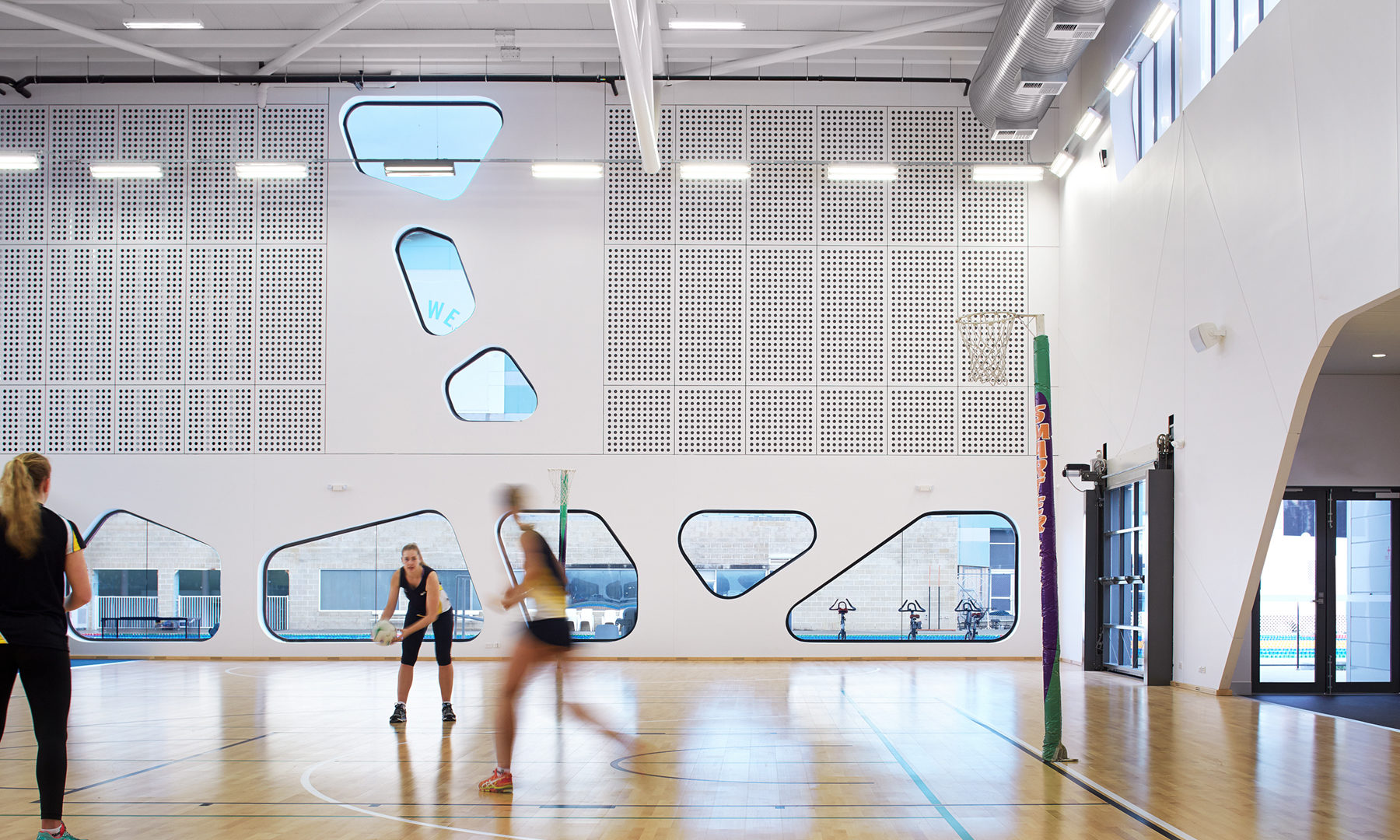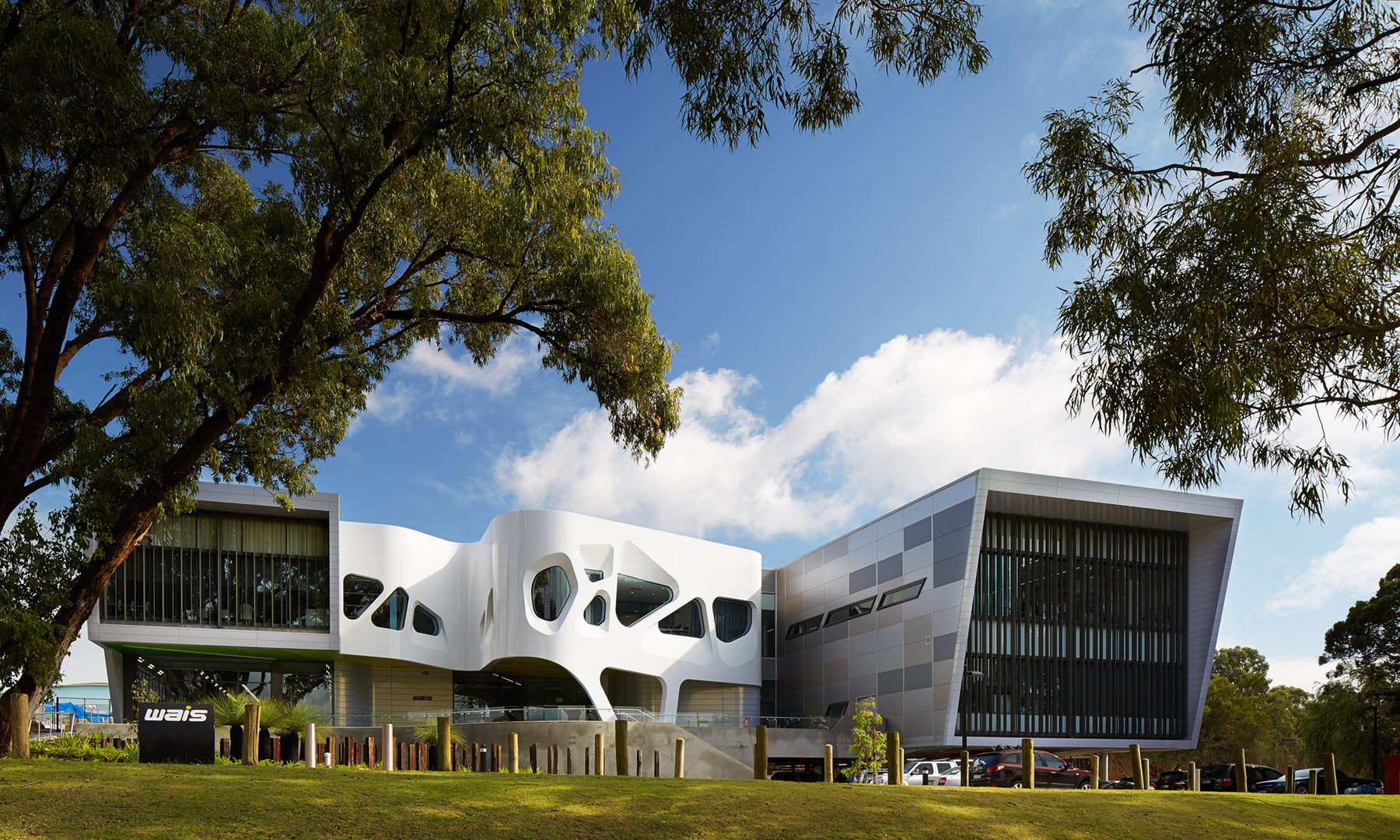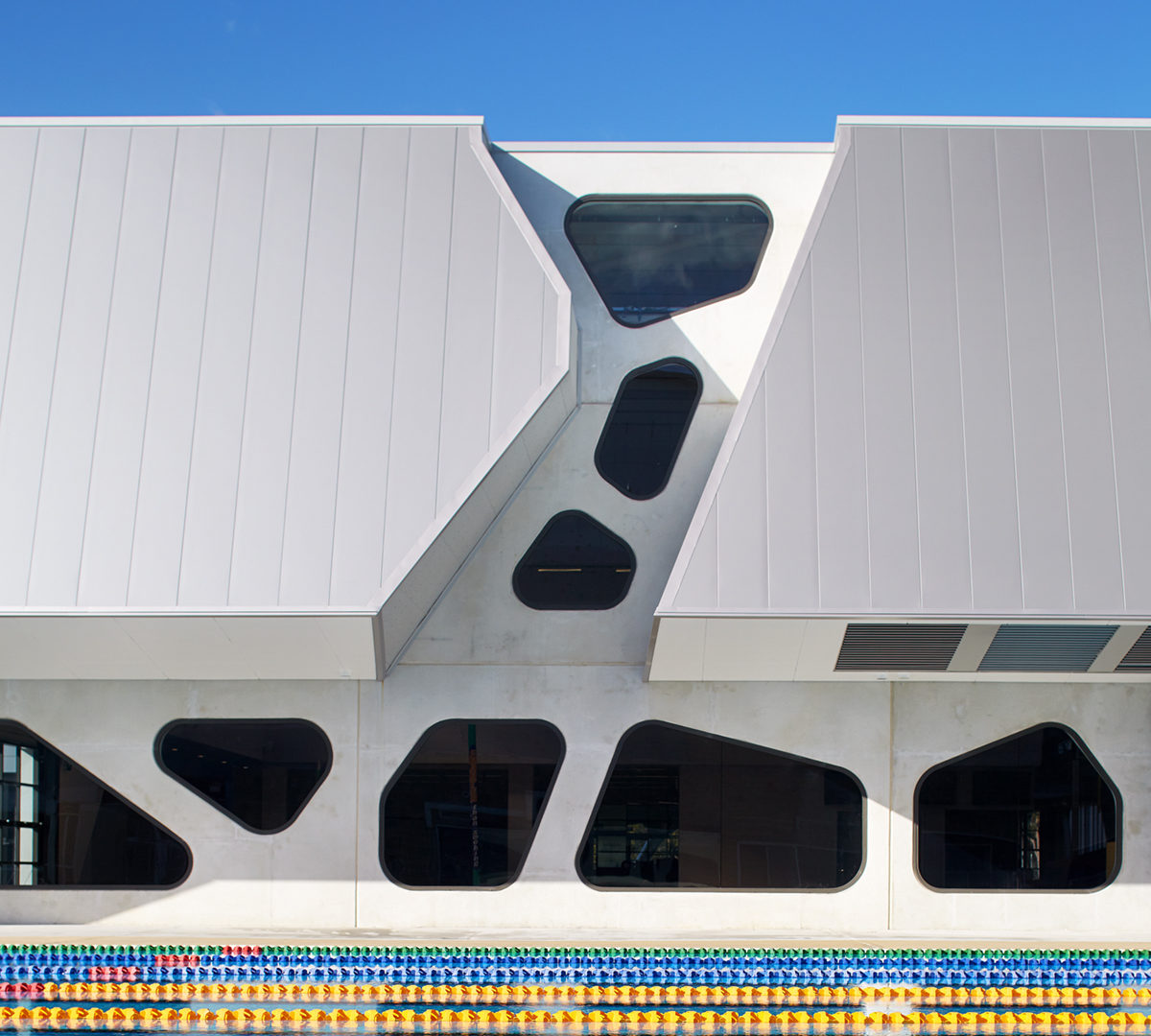 Beauty inspired by human potential
Western Australian Institute of Sport High Performance Service Centre
High performance testing and training, athlete recovery and rehabilitation are all supported within this purpose built space.
Inspired by the elite athlete's physique in performance, dwp's design and choice of materials mimic the human form, from skeleton and skin to muscle and internal organs.
The design connects the core training spaces and administrative offices by taking advantage of the scale and size of voids, encouraging everyone within the building to intersect and interact.
Collaboration        Sandover Pinder