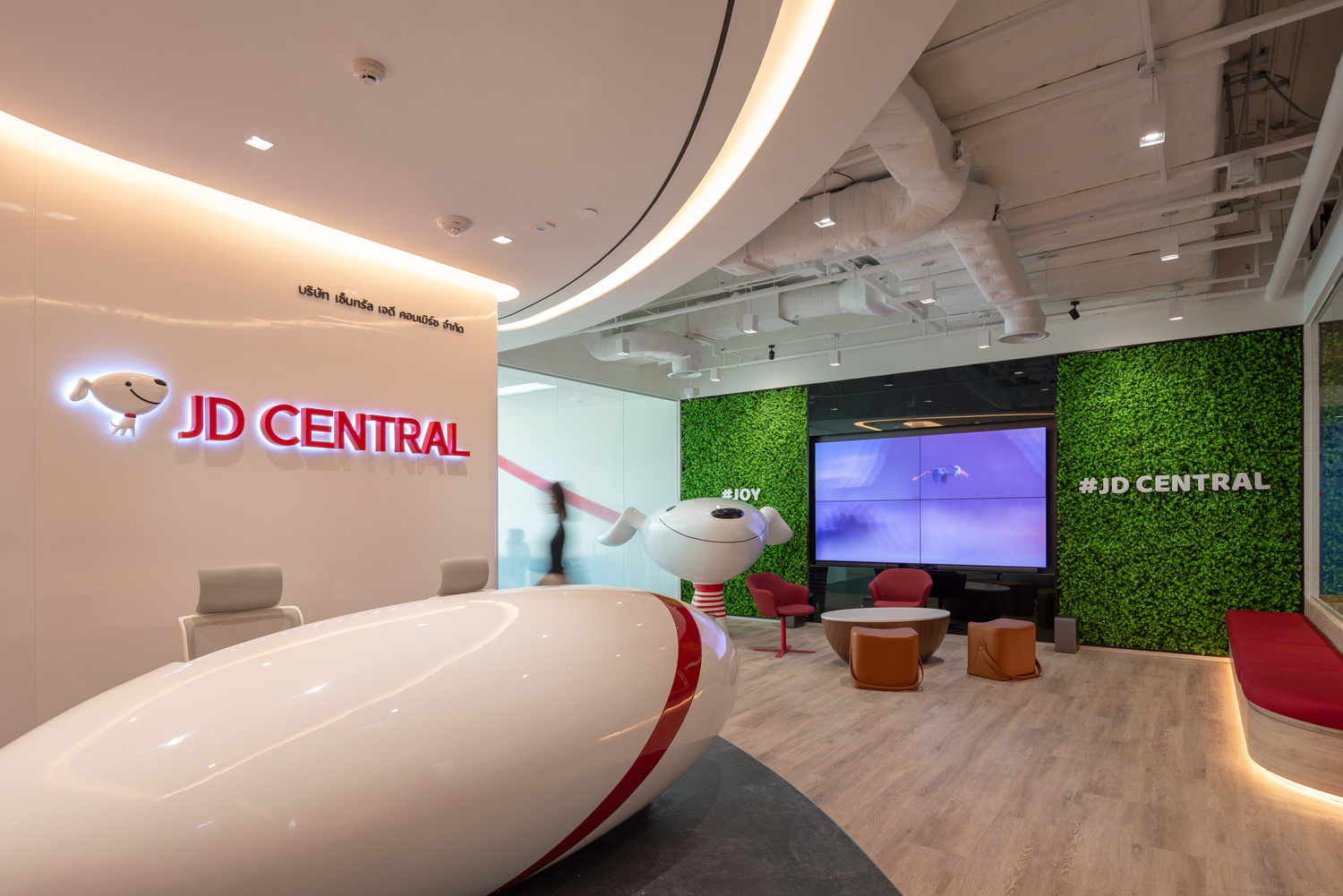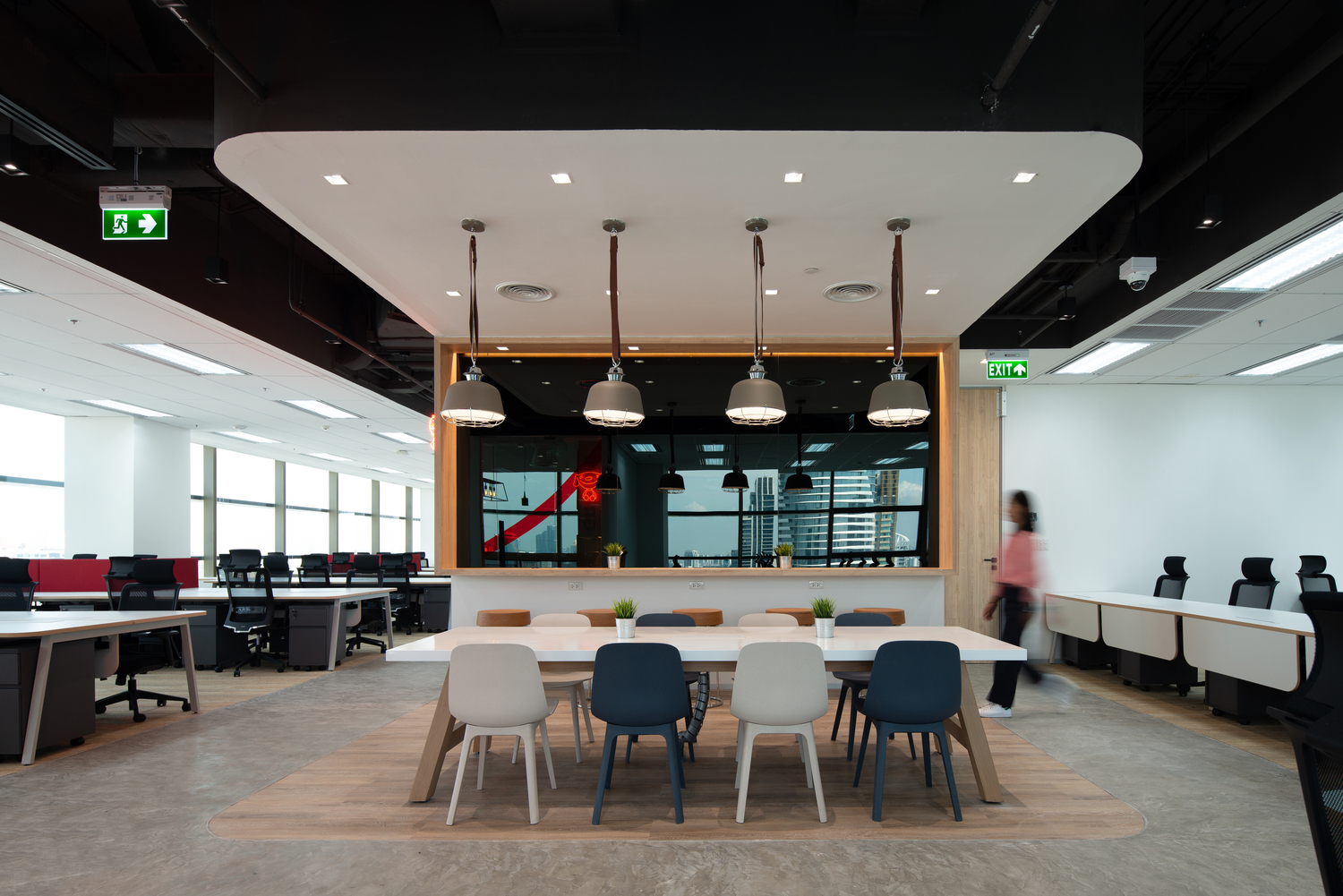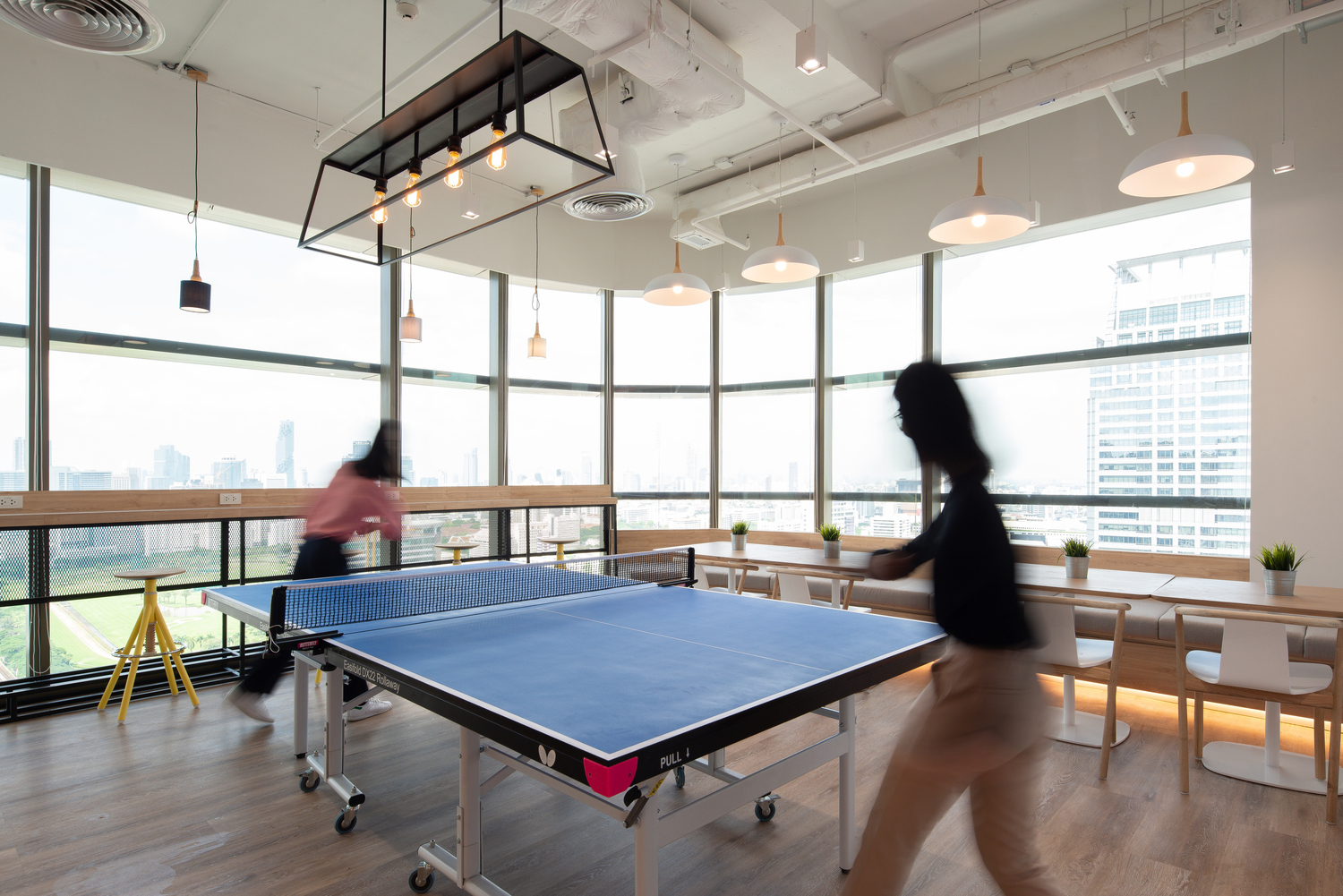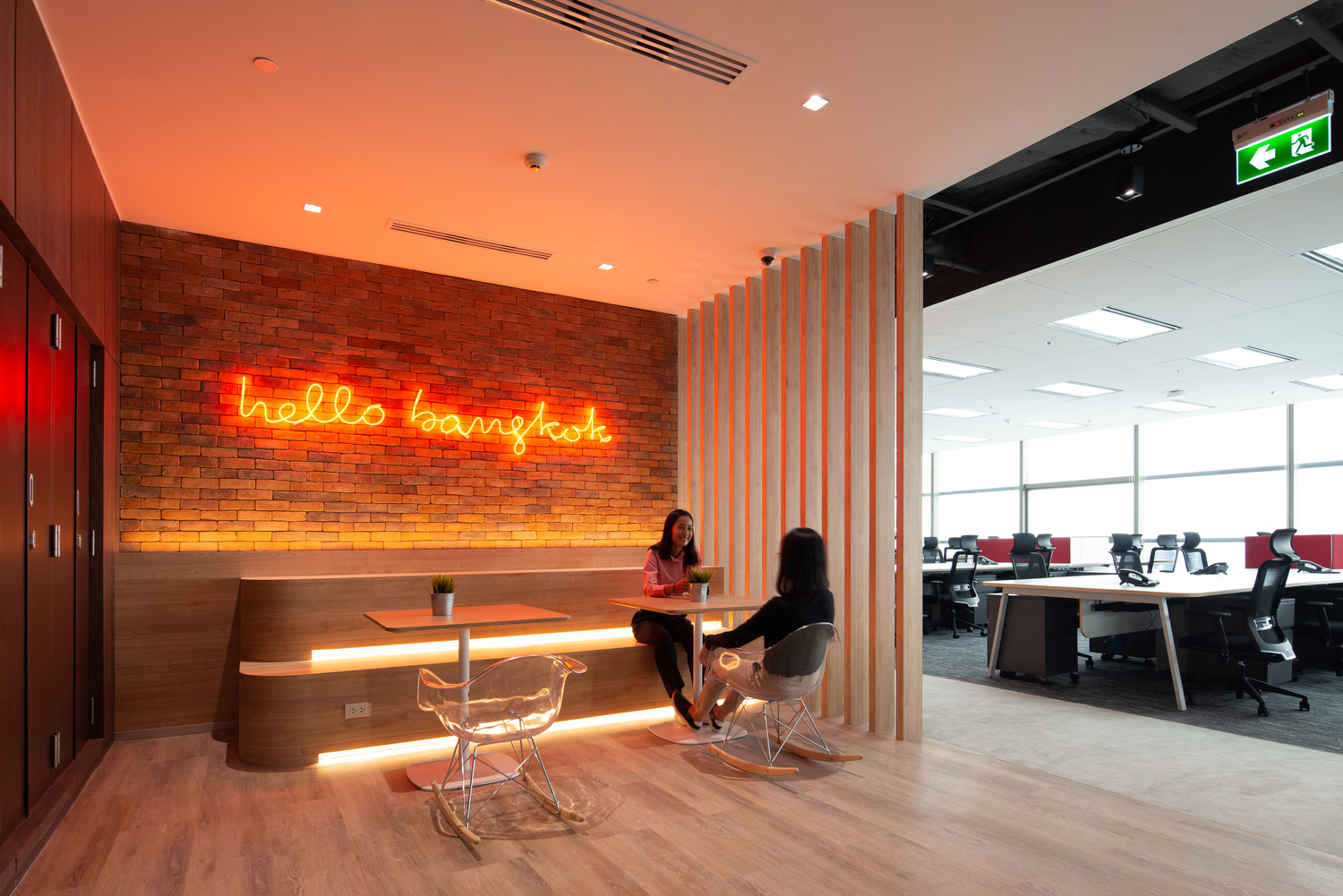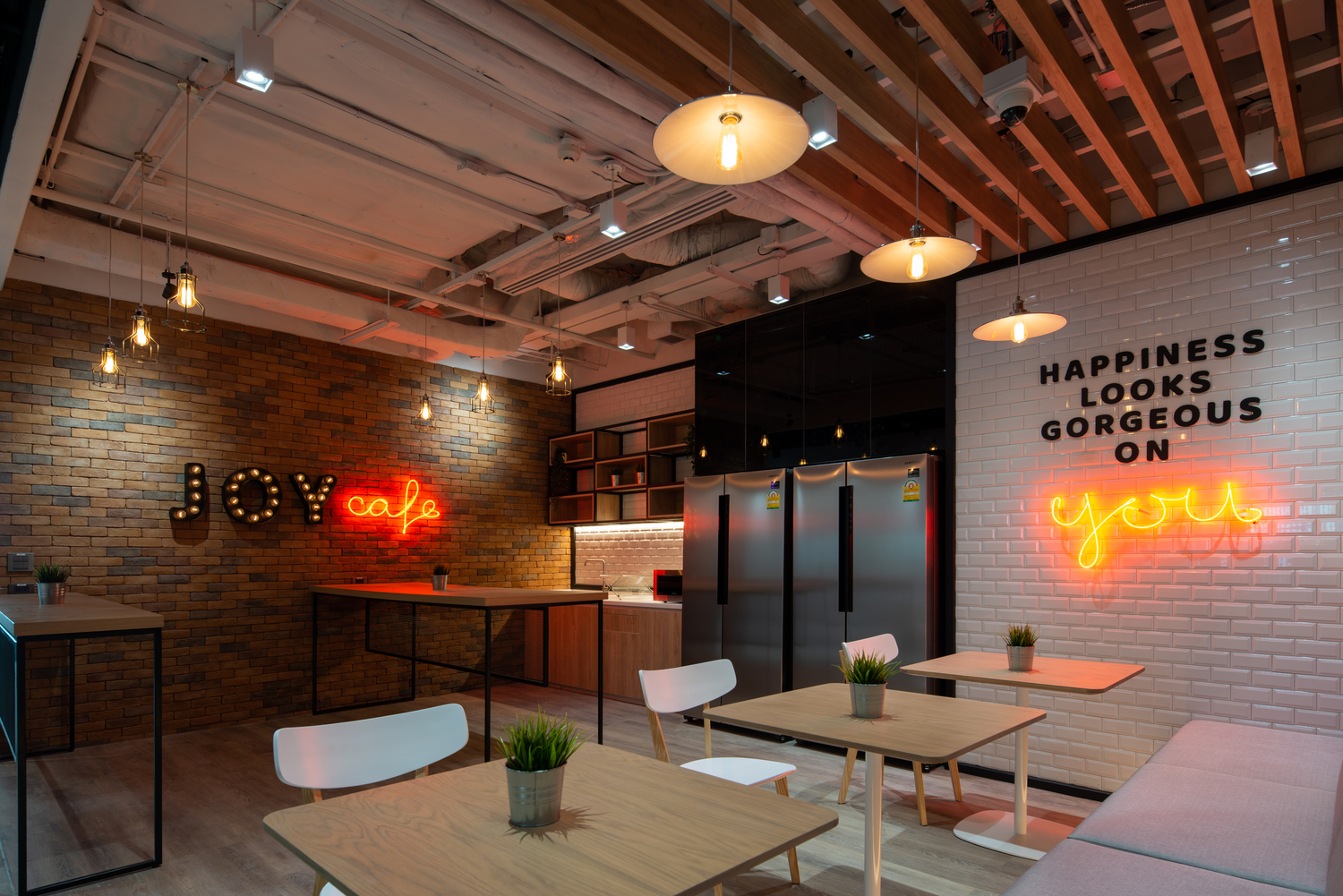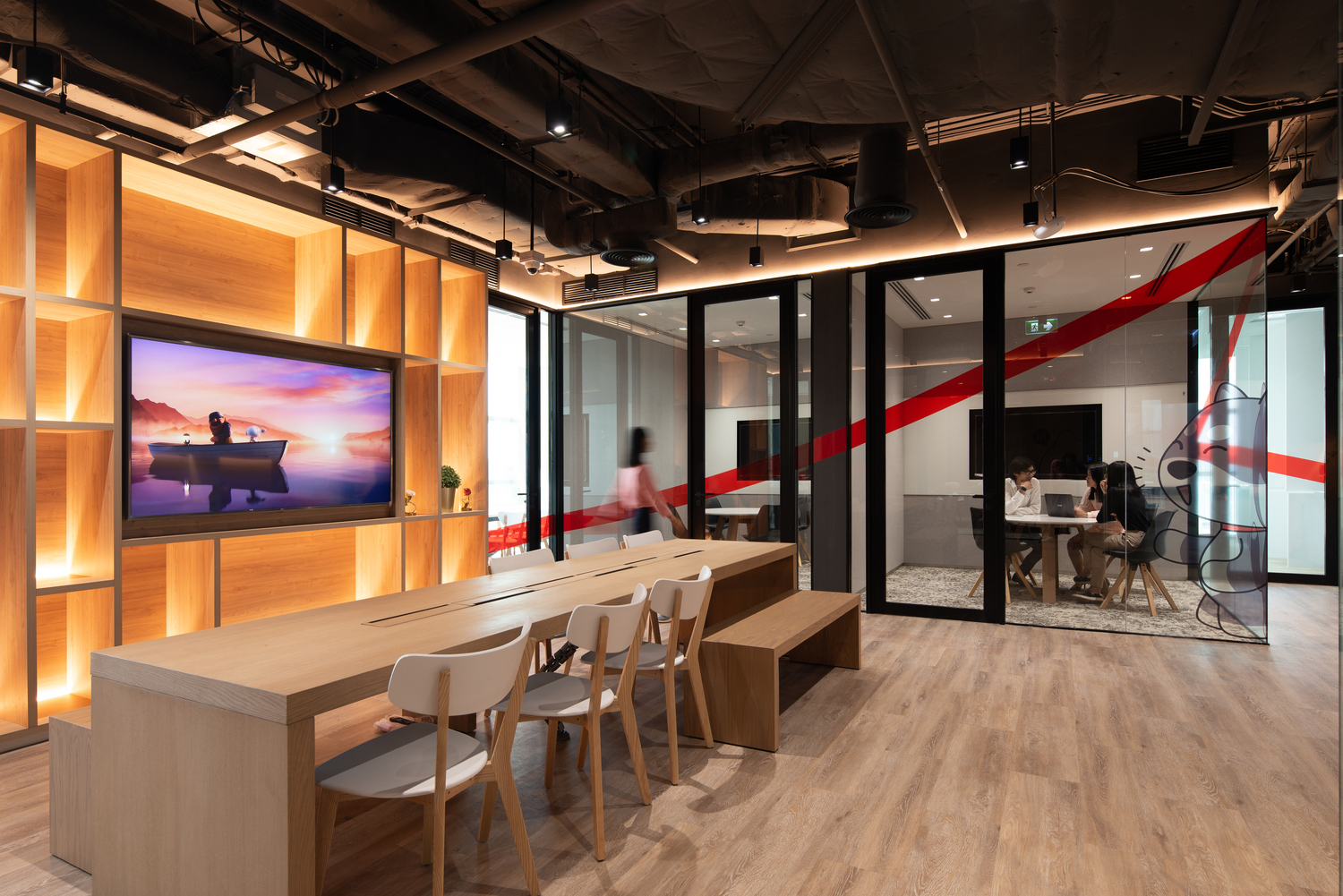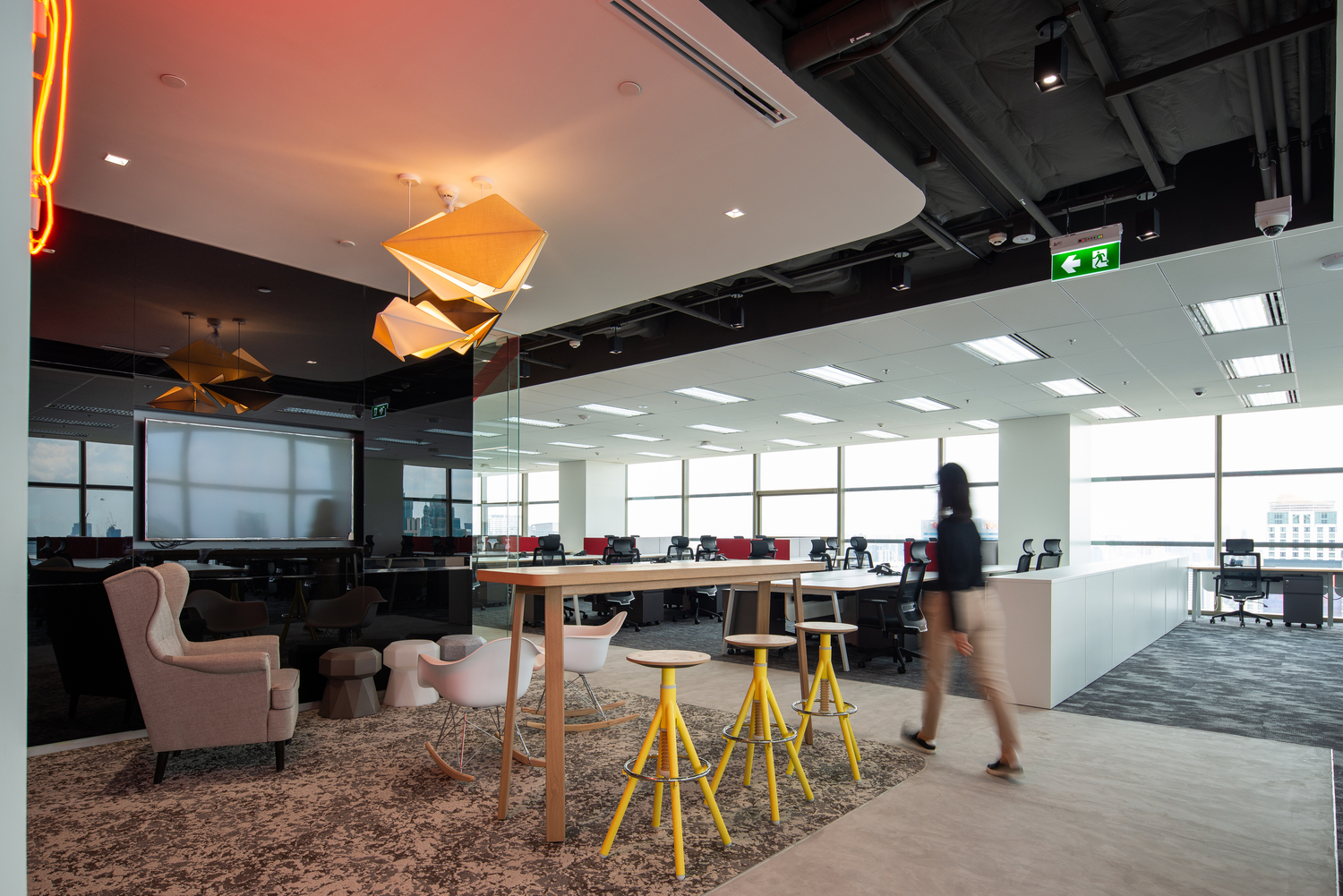 Joy in the city
JD Central
dwp designed the Bangkok headquarters of the joint venture between Central Group and JD.COM; a Chinese e-commerce company. Big and successful with a young CEO, they wanted a digitally themed, creative and dynamic office space.
The company's mascot is a smiling dog-character called Joy. Each workspace is developed around the theme of 'Joy comes to Thailand'. Everywhere around the office smiling Joy is found in different shapes, sizes and colours of neon lights. Joy in the city ('let's talk' meeting room with city views), Joy in the market (marketing office), Joy cafe/ pantry (staff kitchen), Joy in the park (lobby), with grass on the walls and views over Lumpini Park. Joy is 'groovy' in the games room with a ping pong table and flexible working space with views over Bangkok.
Materials reflect the young and dynamic, industrial-chic theme of white, pale timber and brick with splashes of red and black and neon lights and signs. Furniture is light and modern and funky. Sound absorbing acoustic panels are patterned in timber to be functional and also pleasing to the eye.