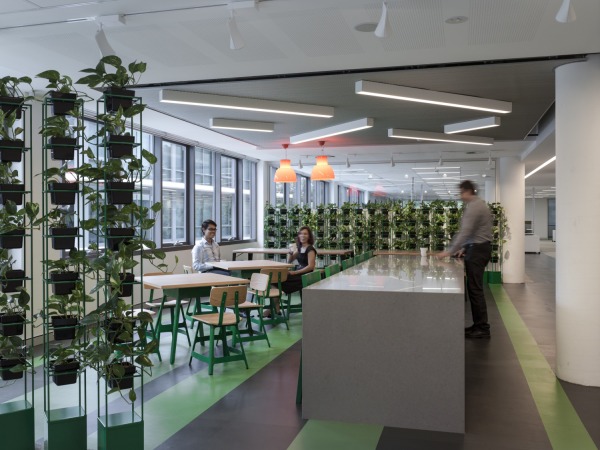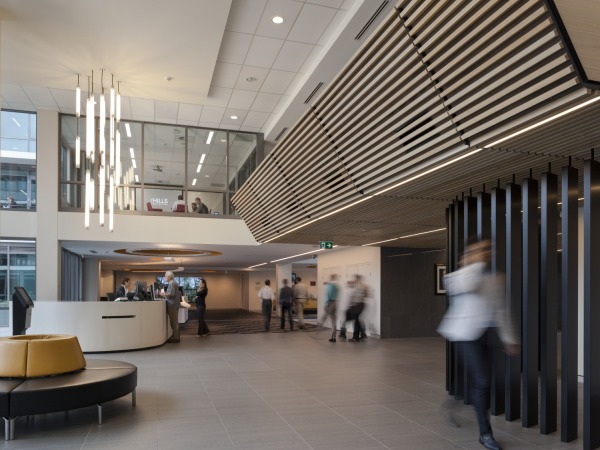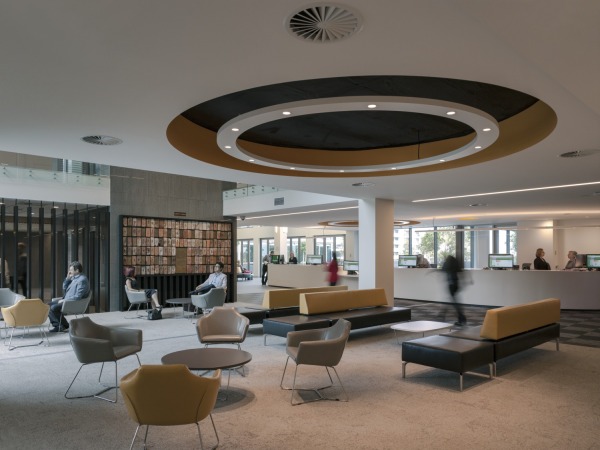 Sustainable change reinforces 'green shire' values
The Hills Shire Council Relocation
It was time for the Hills Shire Council's workplace in Sydney to reflect the history, landscape and urban environment of 'The Garden Shire.'
The Shire Council made the shift from traditional 1970's local government offices to a modern workplace that is aligned with sustainable values, contemporary technology and is a great place for employees and people of the community to be.
dwp's design explored form, materials, pattern and lighting to create diversity in the interiors and maximise views. A series of breakout destination areas and work stations were created to ground the transition into a contemporary, new-generation setting.
Sustainability is incorporated with photo voltaic collectors, daylight harvesting and LED lighting. A 5-star Green workplace design is completed by water collection and reuse, recycled timber cladding, insulation and BMS linked systems delivery.