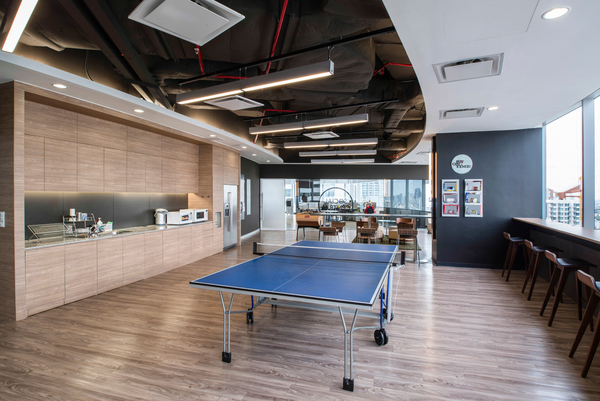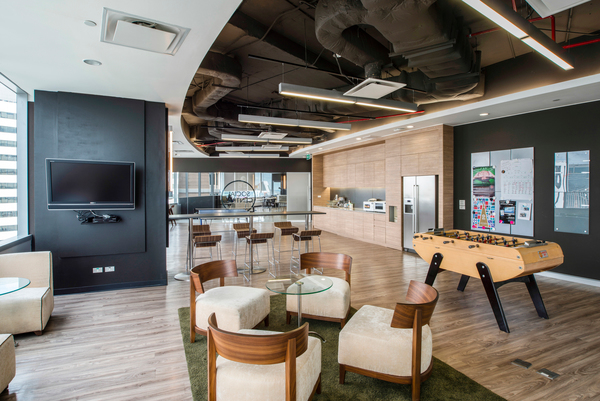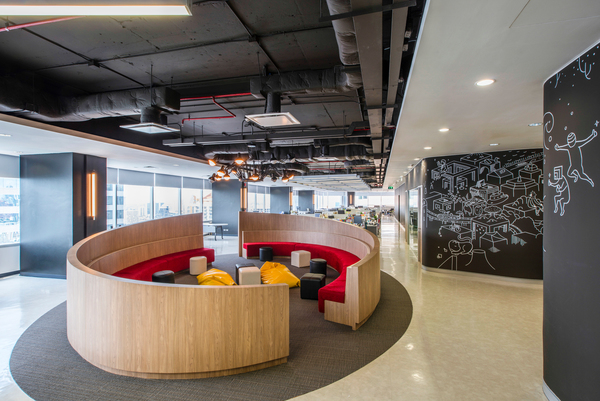 Fun, functionality and workplace innovation
McCann Worldgroup Offices
McCann's open plan Bangkok offices above Sathorn's CBD were renovated to reflect the company's fun, creative and open-minded work culture.
Consulting closely with the client, dwp selected greys and reds as base colours to fit the brand and incorporate fun accent colours into the design.
A narrow floor plate and large, closed central core initially presented challenges. Walls were opened and perimeter workstations placed so that, literally and figuratively, (natural) light was shed on the problem. The staff now enjoy a spatial flow that promotes productivity and knowledge sharing.
A central collaboration hub was created in the main entrance that connects the two wings of the building. This furthers the sense of a flexible open space and offers informal communal areas for employees to mingle with open views.