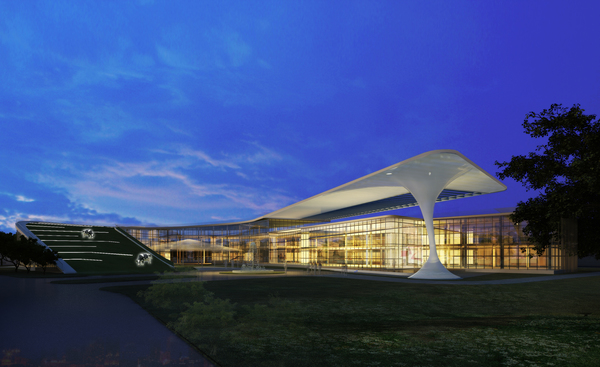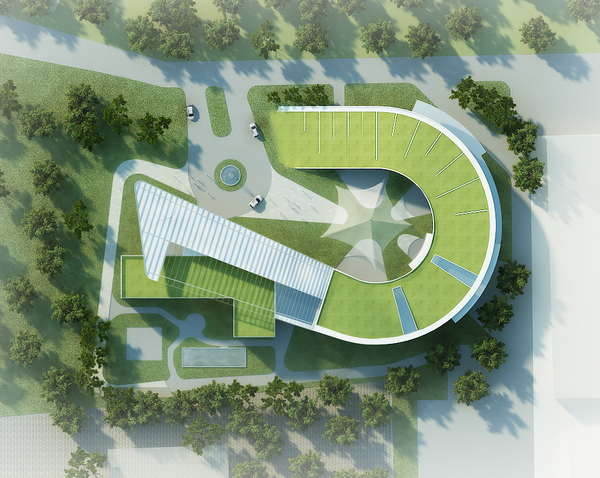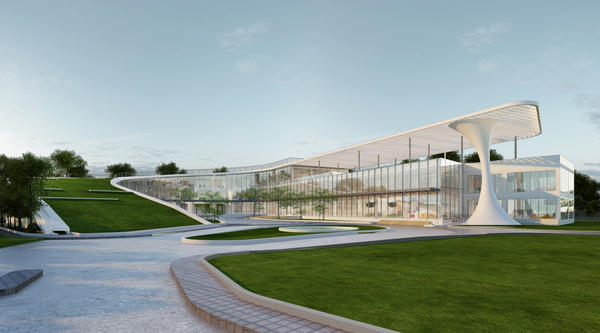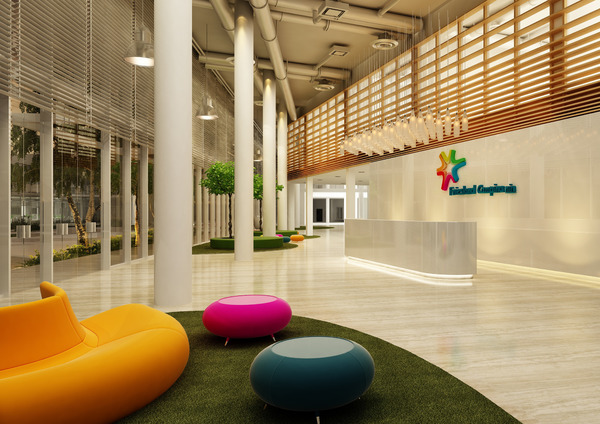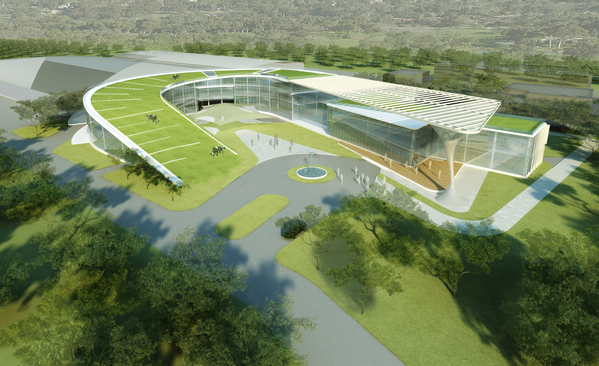 Let's put the cows and grass on the roof, the medium becomes the message
FrieslandCampina HQ 'House of Milk'
Drawing on the client's dairy product business and its colourful splash of milk logo, this design plays on the spilled milk analogy.
The three storey building curves to forms a ramp, allowing natural light to penetrate interior spaces. The green roof is the perfect place for cows to graze, while also absorbing rainwater and reducing heat gain.
Inside, Feng Shui principles support an active, agile work environment that matches the client's youthful progressive spirit.