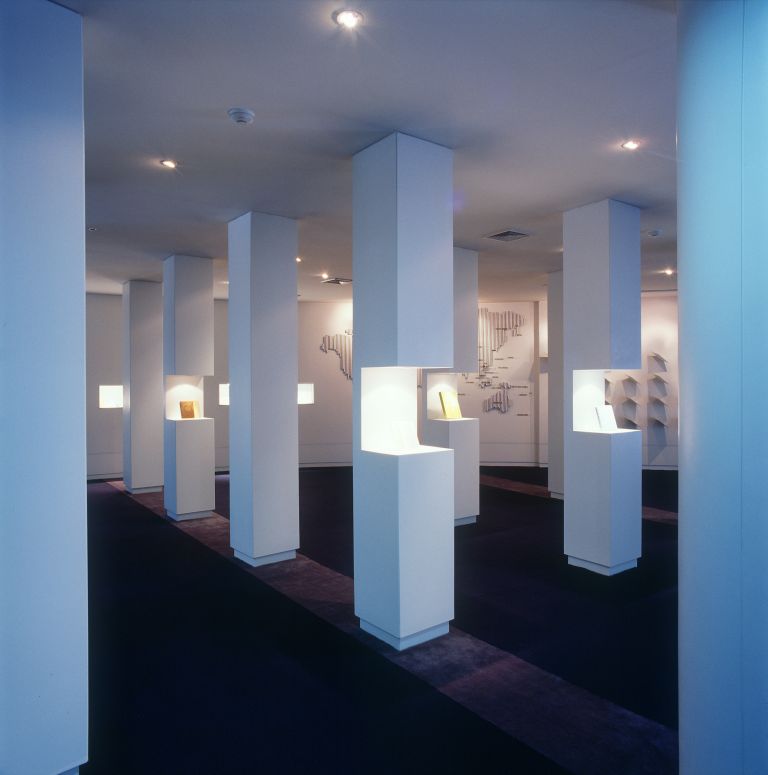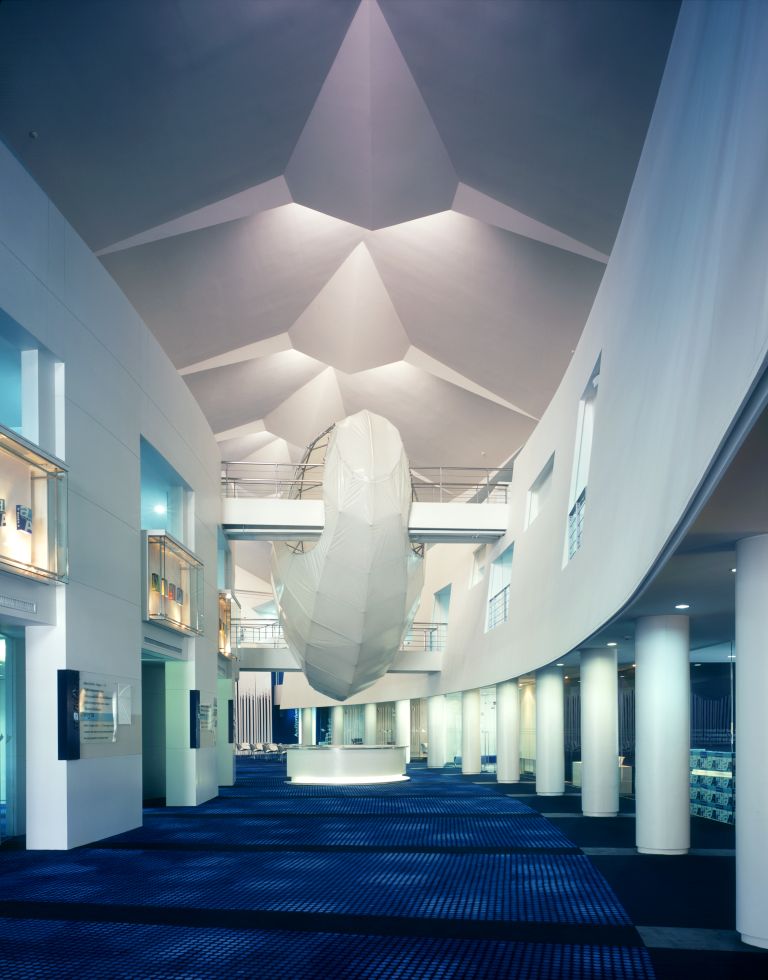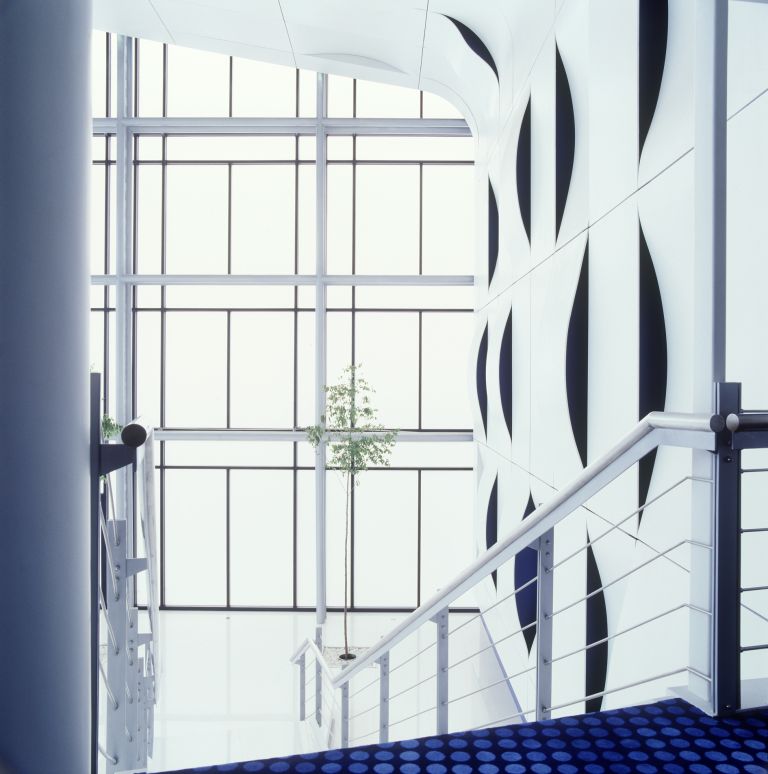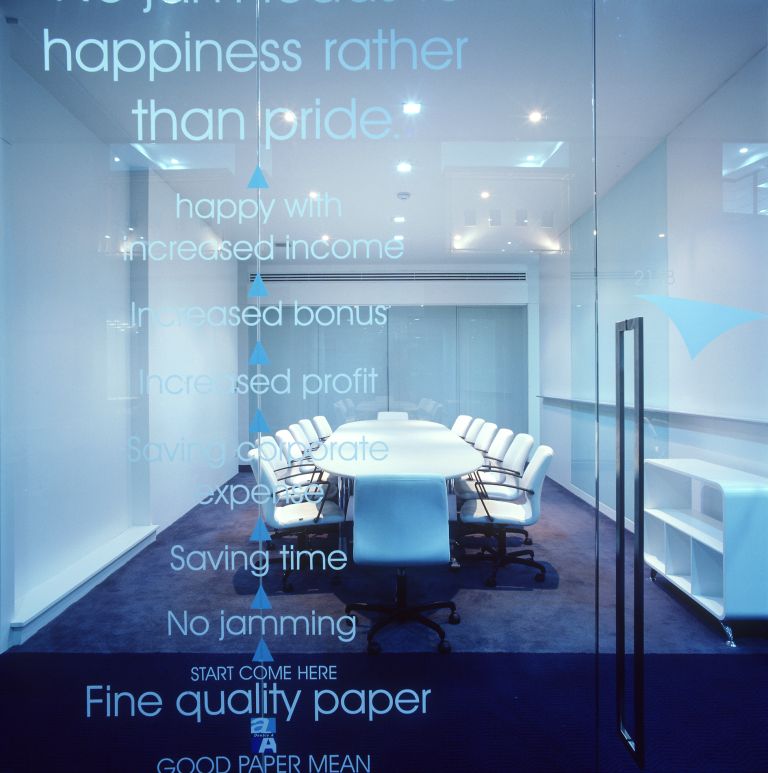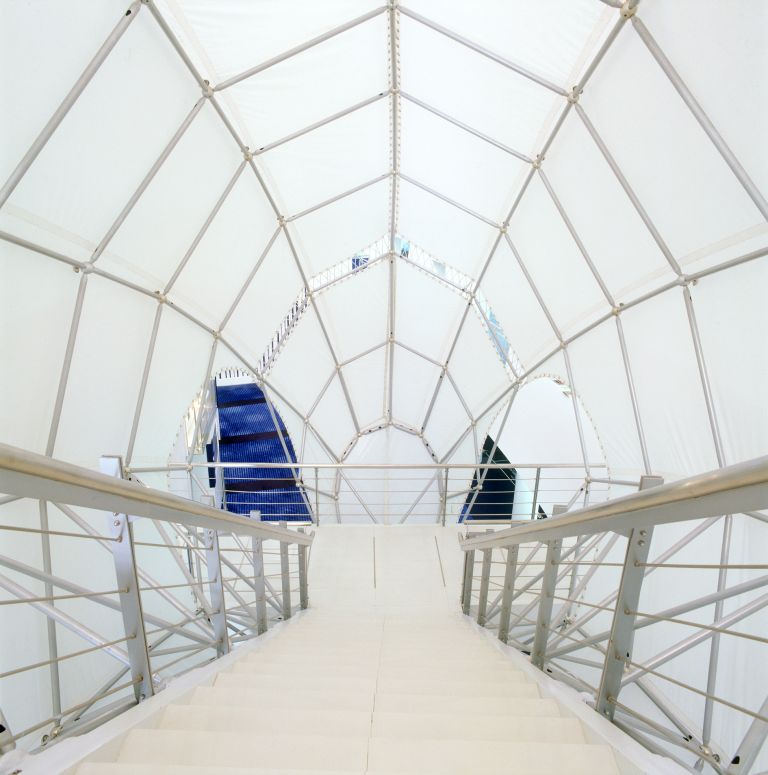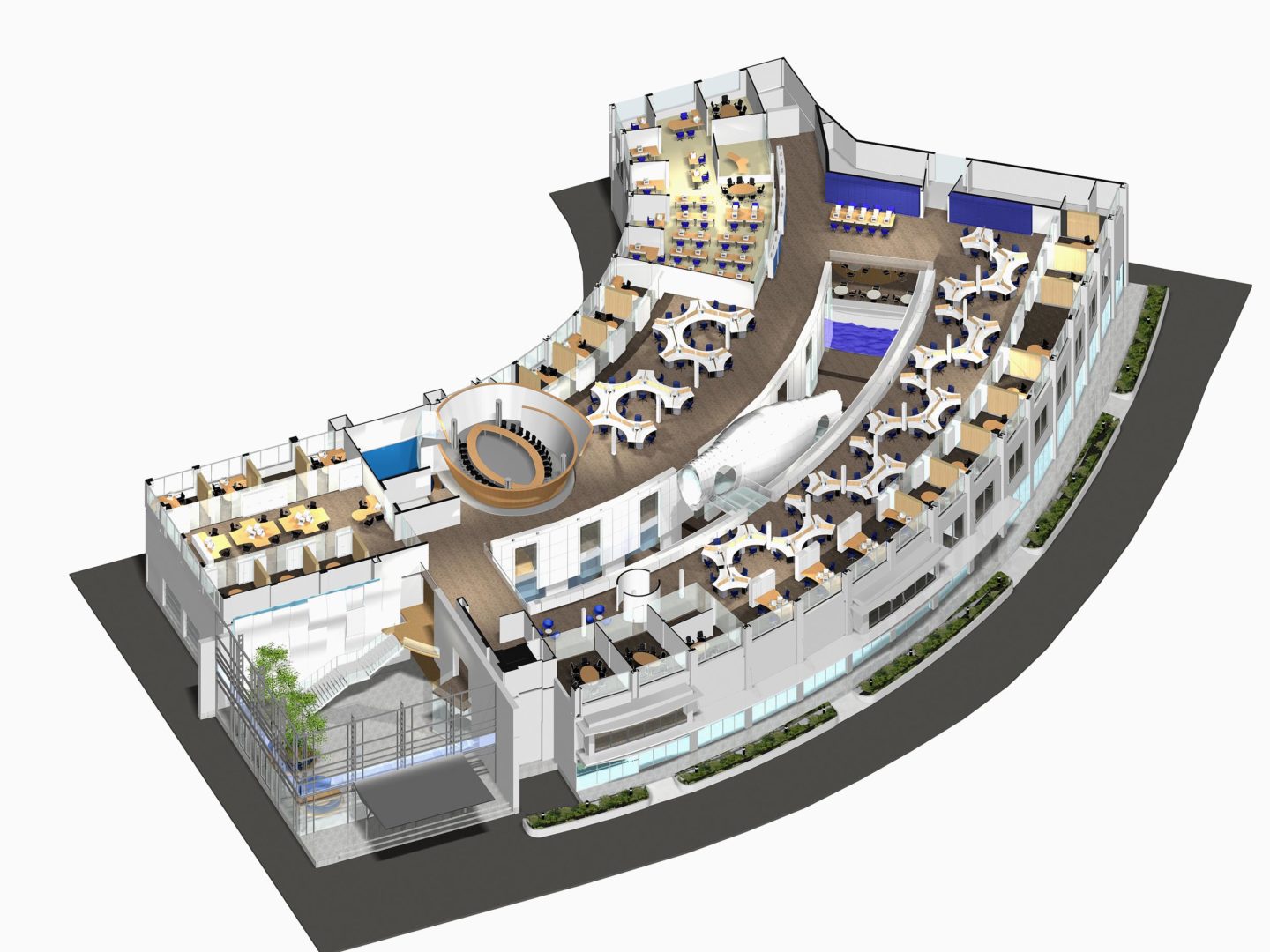 Paper planes fly high in this new global headquarters
Double A Global Headquarters
This office space is engineered into a paper world for one of the world's most advanced copy paper manufacturers.
Paper characteristics are interpreted and incorporated in various forms; folding, bending and weaving the building's form to create origami like spaces.
A sphere, suspended across the atrium, resembles a white papier-mâché plane. Crisp white combines with Double A's corporate blue throughout the scheme, delivering calm, considered spaces that cultivate teamwork and reinforce the company's ethos.
dwp's design transforms a 5,000 sqm, three storey suburban mall into a new global headquarters.