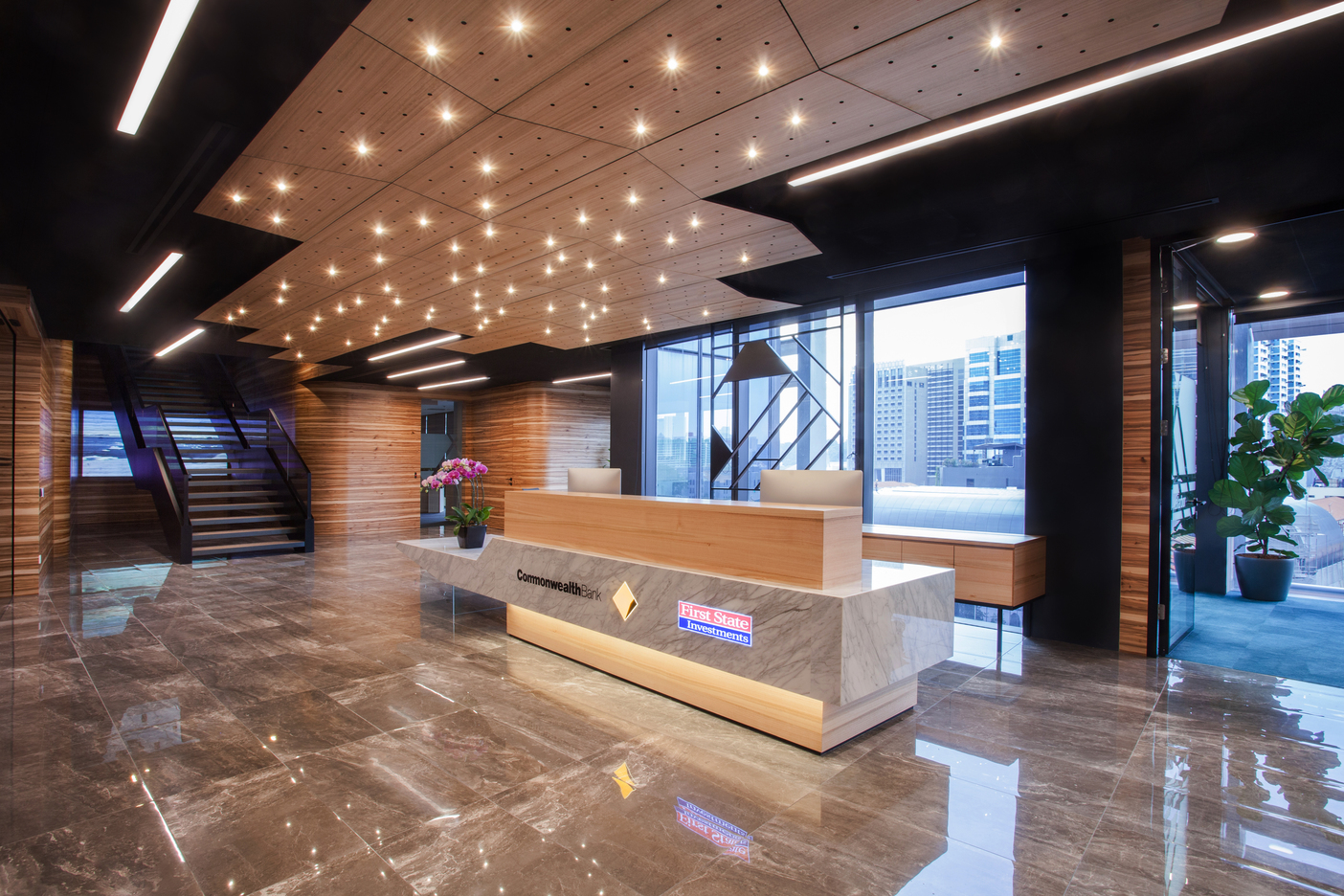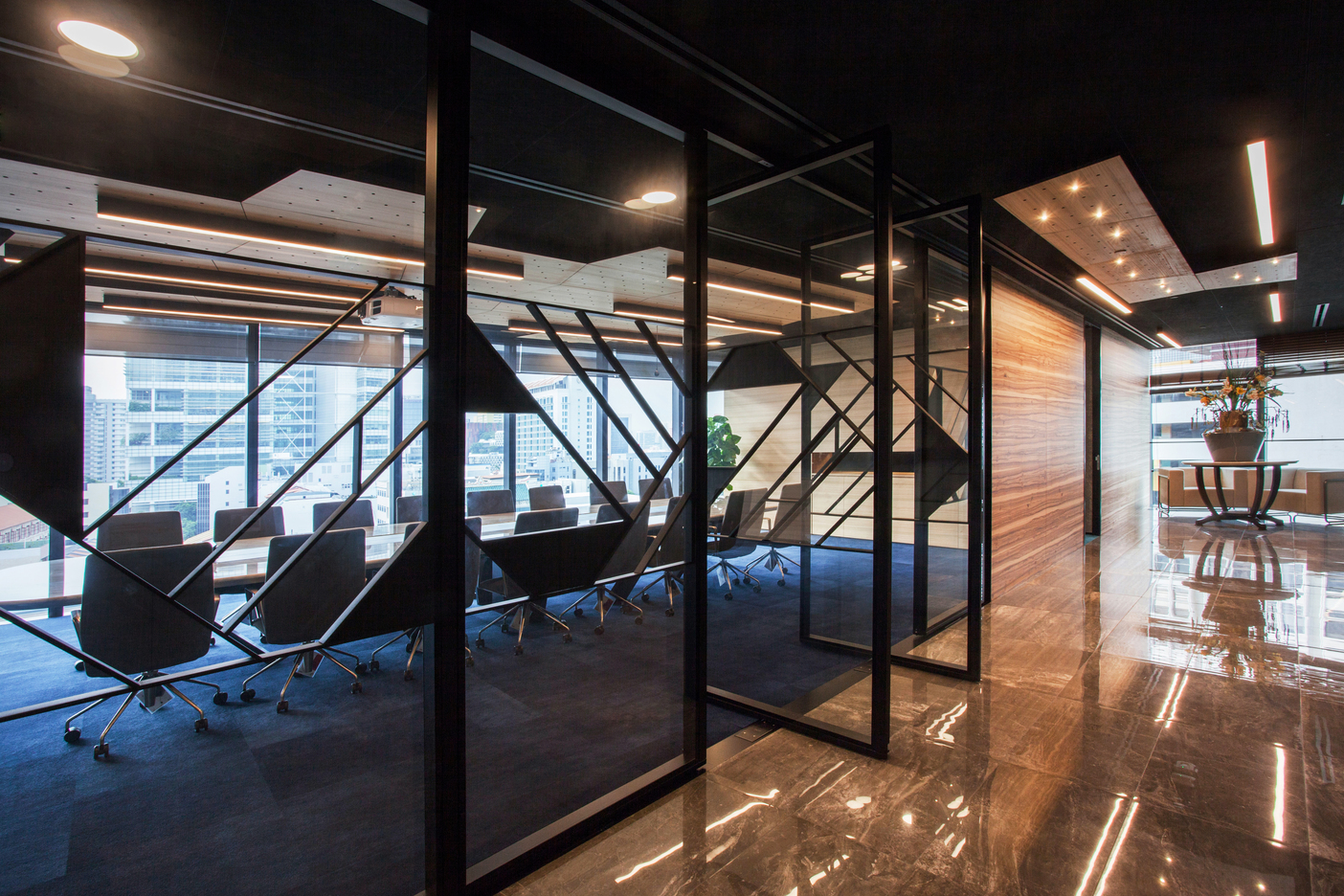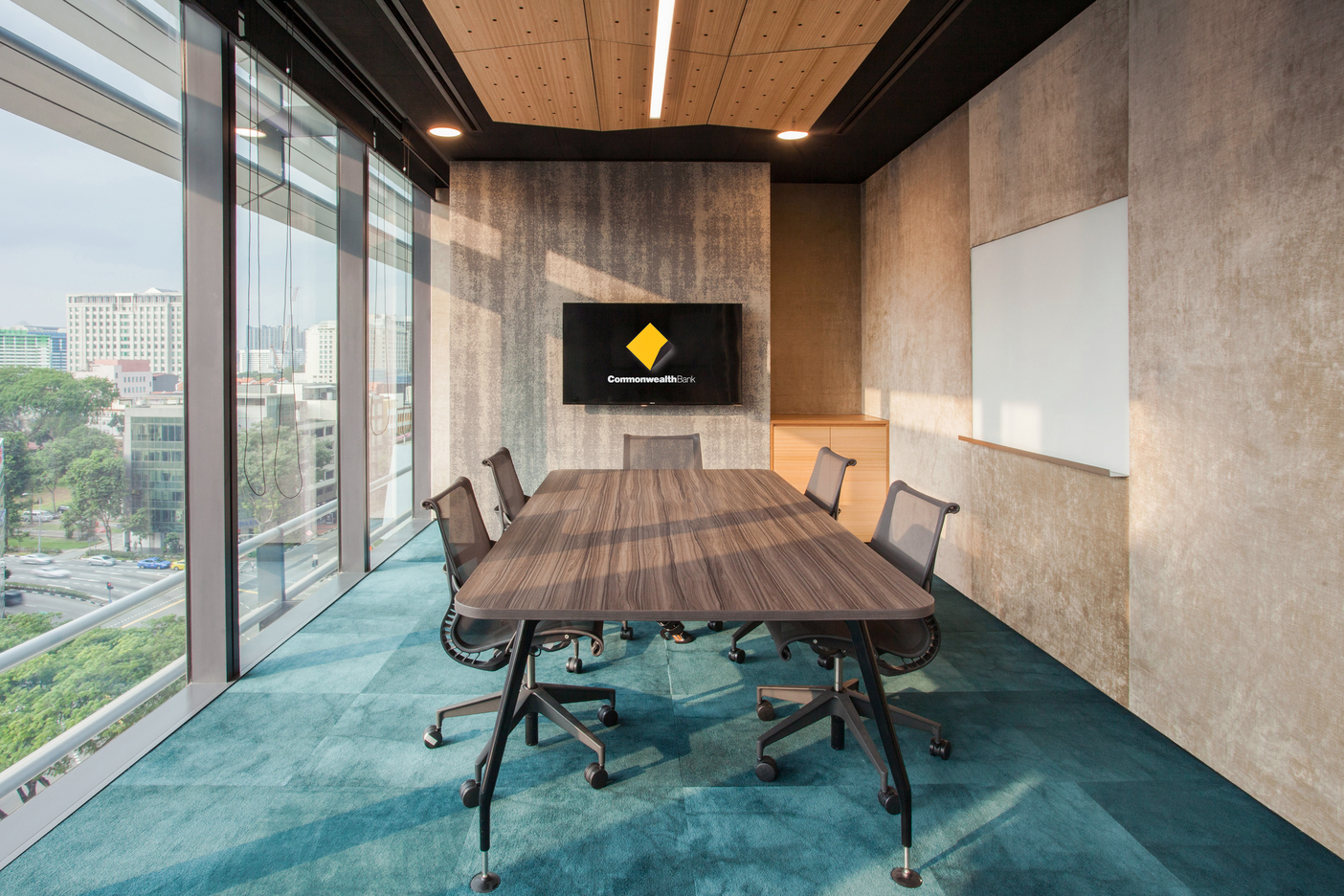 A design that celebrates Australian history and future
Commonwealth Bank of Australia
Commonwealth Bank's premises at South Beach Tower looks and feels proudly Australian. While the space planning of this 28,000 sqft space was rationalised scientifically to suite the users' needs, the visual treatment makes a statement about respecting history while looking to the future.
Commonwealth Bank was incorporated just after the Federation, when Australia became an independent nation. In more recent times the bank has become identified with much of Australia's progress and, particularly relevant to the Singapore office, deeply involved in the financing of infrastructure and resources development. These two background elements together with the brand identity of CBA, helped cultivate distil and refine our conceptual position for the new location. The result is a welcoming impression, unique, warm and confident.
Inspired by resources, influenced by the geometry of the bank's brand and stimulated by the bank's history through the federation period (1890 – 1915).