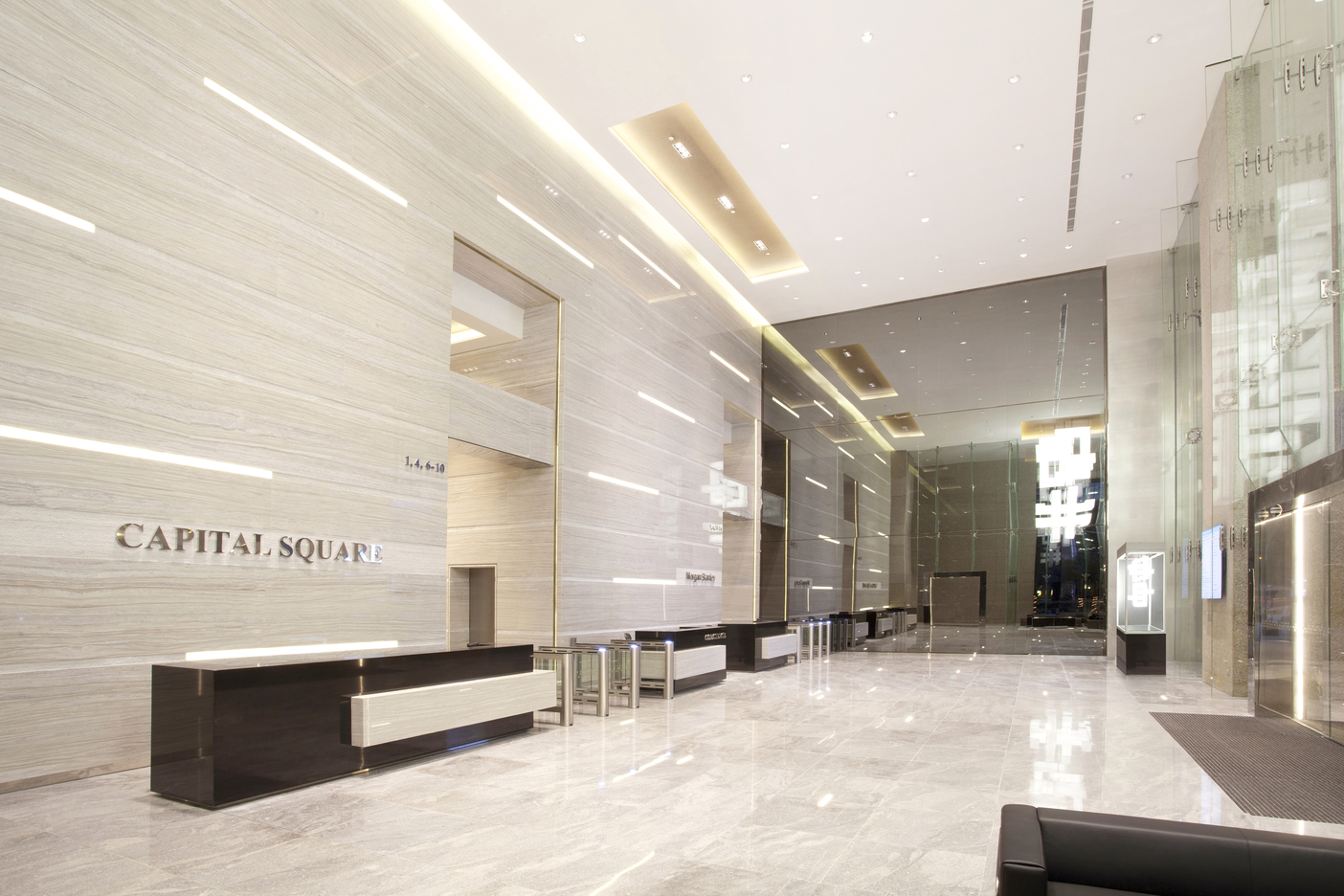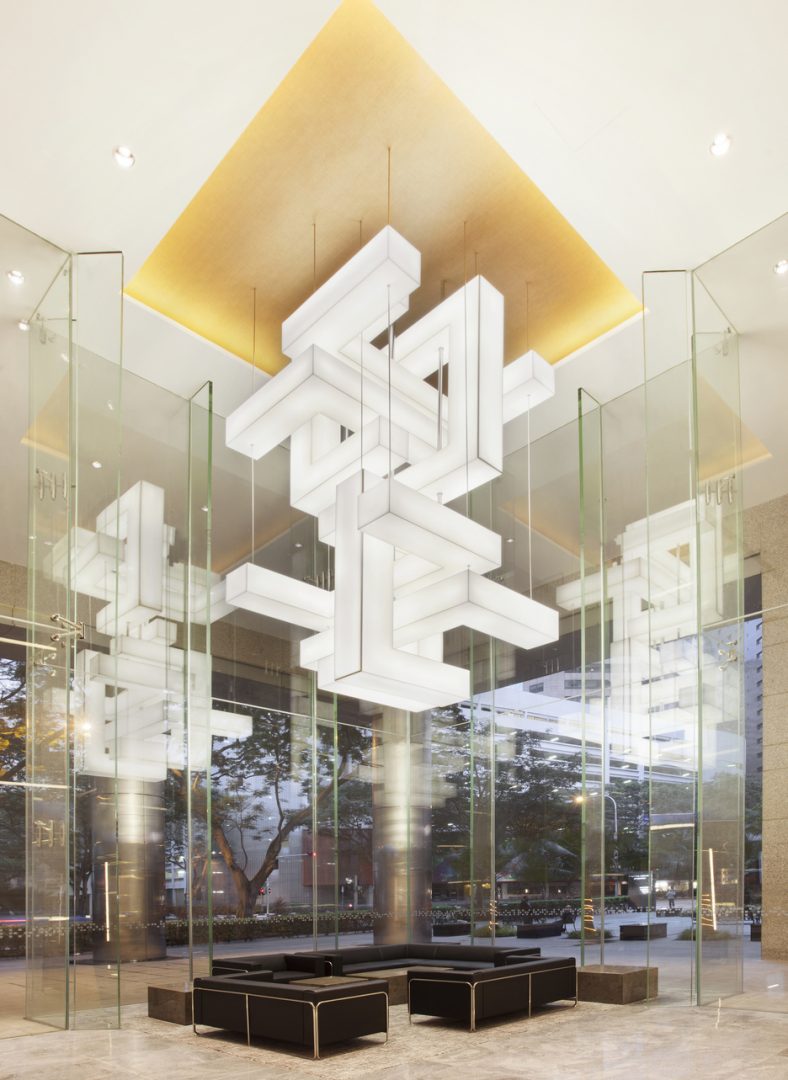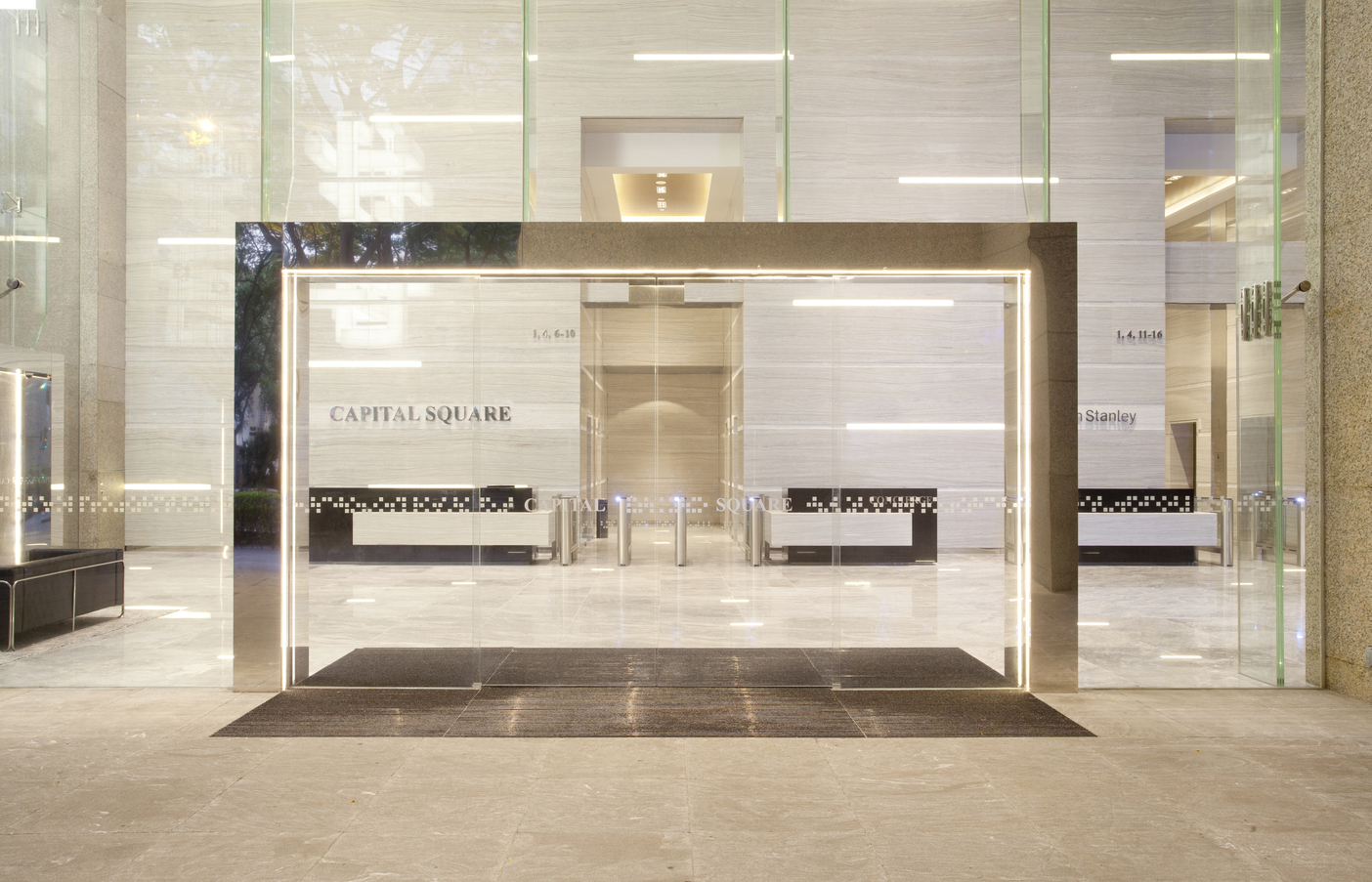 The language of business
Capital Square
With a strong and durable footing of fine granite for the flooring, interest is injected into the space with a giant feature wall of exclusive materials and lighting. The wall is made from large panels of horizontally laid, Bianco Cavalli marble, which are highlighted with light dashing across its 'Face'.
At each enlarged lift lobby, fine 'light-lines' are drawn to define and emphasize. Signature Art pieces add detail to each lift lobby, while a black-glass mirrored wall was installed at the northern end of the grand lobby. The reflections from this will deepen perspective, adding considerably to the perceived scale of the space.
A new 10m high shopfront replaces the existing, to benefit space planning, as the dynamics of people flow altered once the new security system was put into place.
The pure white, eye-catching light feature is large in scale and is assembled as a puzzle, representing the 'CONNECTOR' philosophy of our overall design concept.
Awards: Best Public Service Interior Singapore, Asia Pacific. Property Awards, 2015 – 2016