What is the formula for healthcare in the digital age?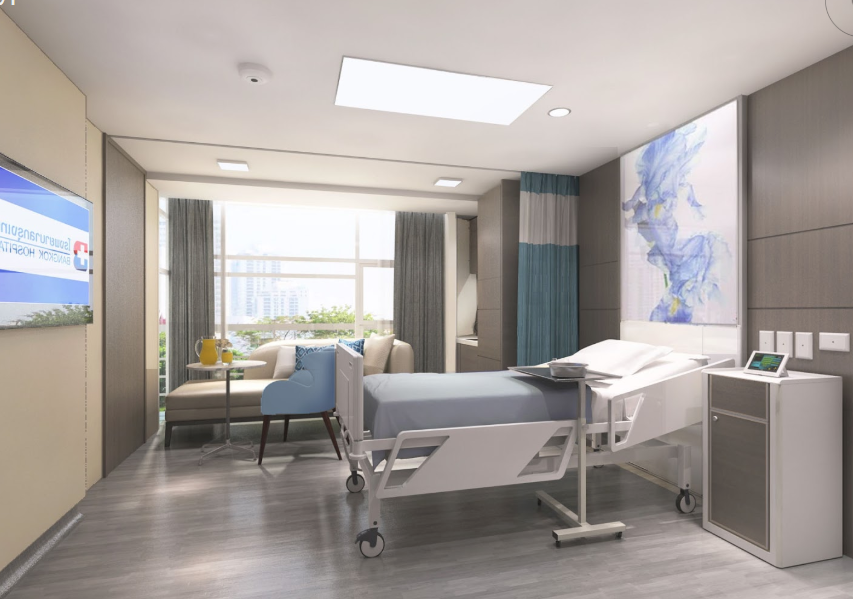 By Ron Bridgefoot, dwp's Group Health Sector Leader
Digital technology is transforming all aspects of life. And the healthcare industry is no exception. 'Smart healthcare' means many things. Not only do we now have access to a wealth of information, but also high-tech self-diagnostic tools from wearable medical devices. Wellness centres, like healthcare apps, are becoming integrated into daily life.  It is both empowering and liberating for us, as individuals, to manage our own health without time and money consuming visits to the doctor or hospital.
The knock-on effect to personal health empowerment is that, increasingly, the choice is now in the hands of the patient. And, unsurprisingly, demand for hospitals that are truly customer-centric is increasing along with it. Until recently, the basic design of most hospitals hadn't changed for many years. But healthcare in the digital age means transformation of wellness environments. Hospitals designed with patients' specific needs, wellness and wellbeing in mind.
At dwp, for example, we are creating wellness centres that combine smart health with smart design for a patient/family-focused experience. We base our care and treatment design on the service delivery approach. Customer-focused care is similar in many respects to hospitality design. With customer satisfaction and customer relationships driving the demand for buildings that can offer quality care. Services designed in alignment with other industries like retail and hotels that are driven by clients, healthcare professionals and patients themselves. This, in turn, results in happier and healthier patients, better workplaces for healthcare providers, fewer hospital-acquired infections, shorter lengths of stay and optimisation of resources.
Architecture can and does have a tangible impact on patient experience. We use design to communicate care with open gardens, private courtyards, natural palettes, organic materials soothing textures, peaceful colours and natural lighting. Design that combines holistic healing with cutting edge technological developments and standards of care. Hospitals and wellness centres are the backdrops to human experiences for the patient, their families, the staff as well as the wider community, and design for healthcare in the digital age reflects that.
For more information, please get in touch with Ron at ron.b@dwp.com or see the health section of our website.
Tags: Abu dhabi, Agile workspace, Archi, Architect, Architecture, Artist, Asia, Bangkok, Bar, BIM, Blessing, Blog, Boutique, Business, Civic, Construction, Content, Creativity, Culture, David Clarke, Debate, Design, Designer, Digital, Digital technology, Digital transformation, Digitisation, Drama, Drink, Dubai, Education, Email, Experience, F&B, Food, Future, Health, Healthcare, Hicap, Ho chi minh, Hong kong, Hospital, Hospitality, Hotel, Hotel design, Human, Information, Innovation, Interior, Interior design, Interior designer, Interview, Knowledge, Lebua, Lifestyle, Luxury, Luxury design, Luxury interior, Marriott, Middle east, Mindful, News, Newsletter, Phone, Profile, Profit, Psychology, Residential, Restaurant, Romance, Saigon, School, Signage, Sky, Smartphone, Smartphones, Social media, Social psychology, Sport + Leisure, Studio, Success, Sustainibility, Tech, Technology, Thailand, Trends, Video, Vietnam, W hotel, Wayfinding, Wellbeing, Women