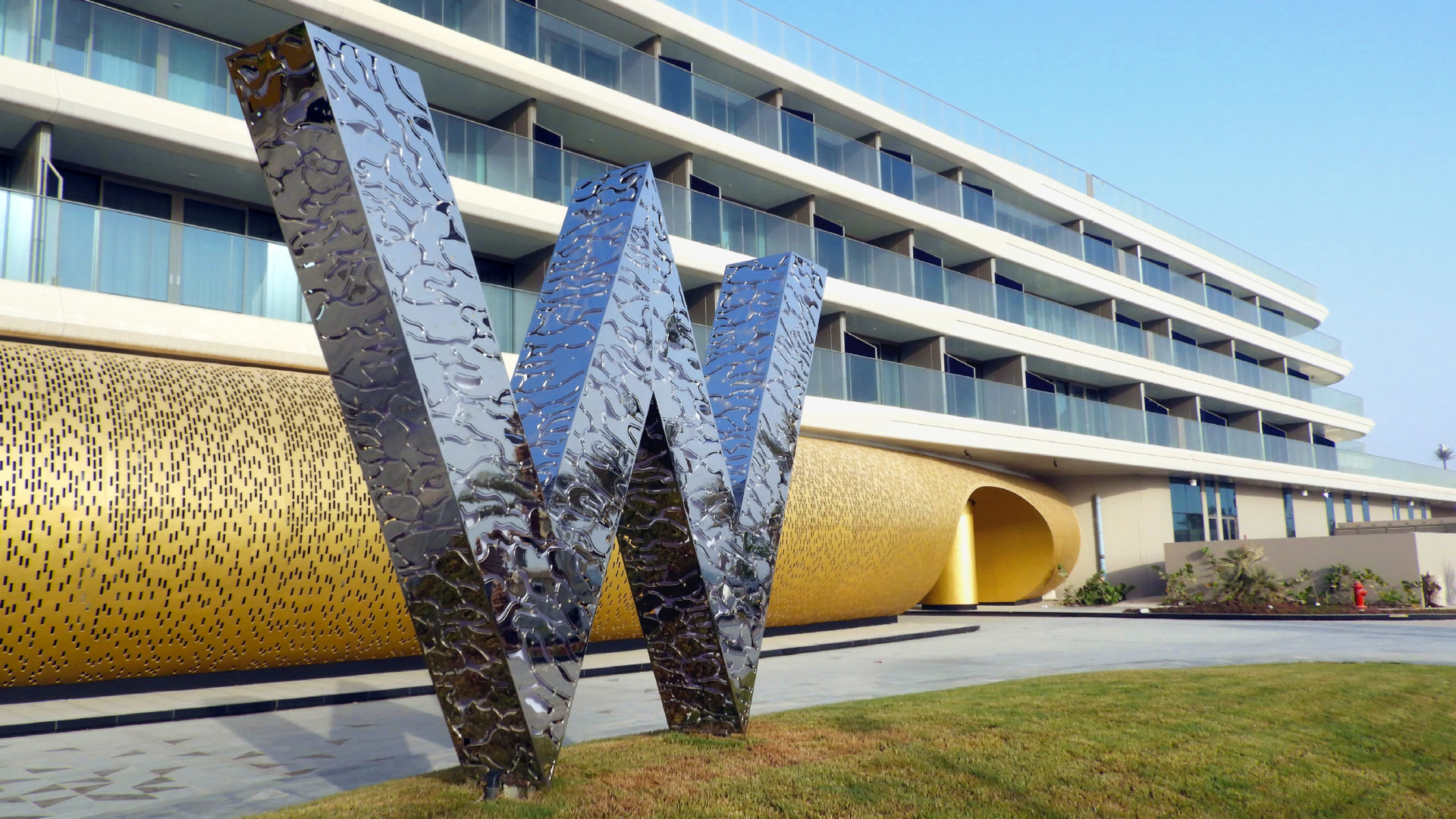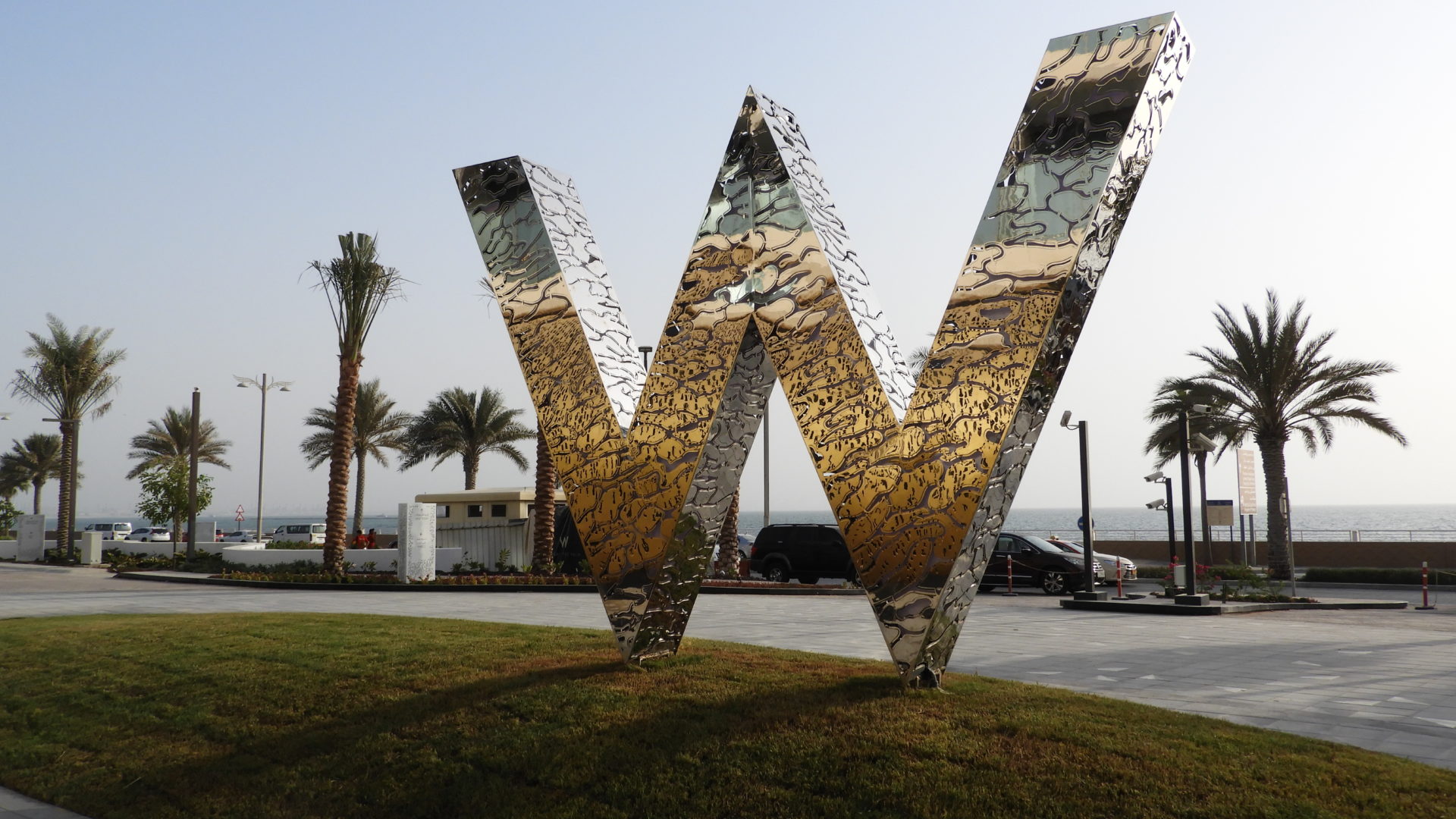 Wow begins with W
The W sculpture
Standing at the front entrance of the W Hotel Dubai, facing the Persian Gulf, is an enormous stand-alone W created by architect and artist dwp|jordy fu.
Inspired by water, the piece was commissioned by the W hotel Dubai as a standalone work of art. Made from many laser cut pieces of hand-polished stainless steel mirrors; the shimmering surface moves like reflections in the sea.
During the day the W installation changes with the light and the weather, casting back the movements of the sky and the landscape. At night the art is illuminated with coloured lights to highlight seasonal themes, celebrations and daily whimsy.