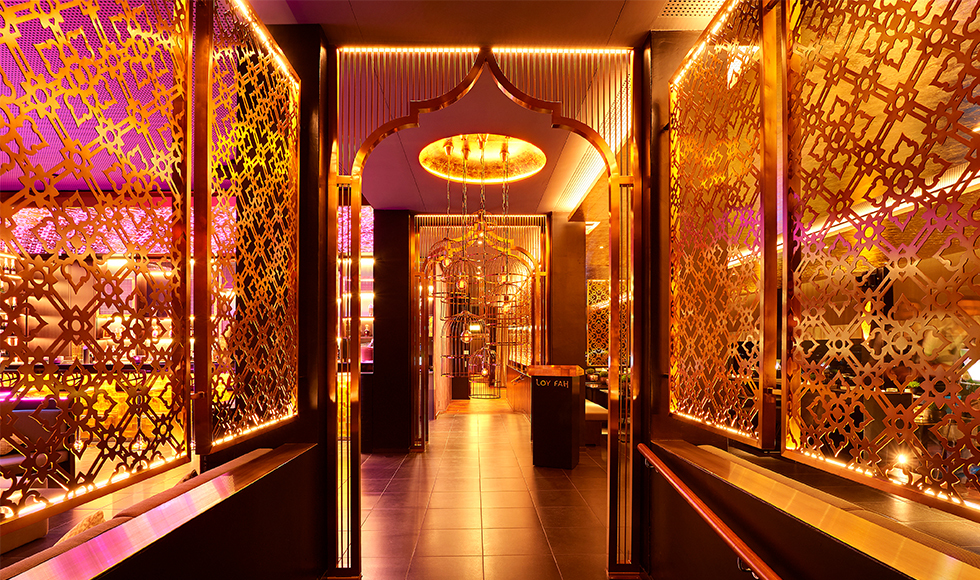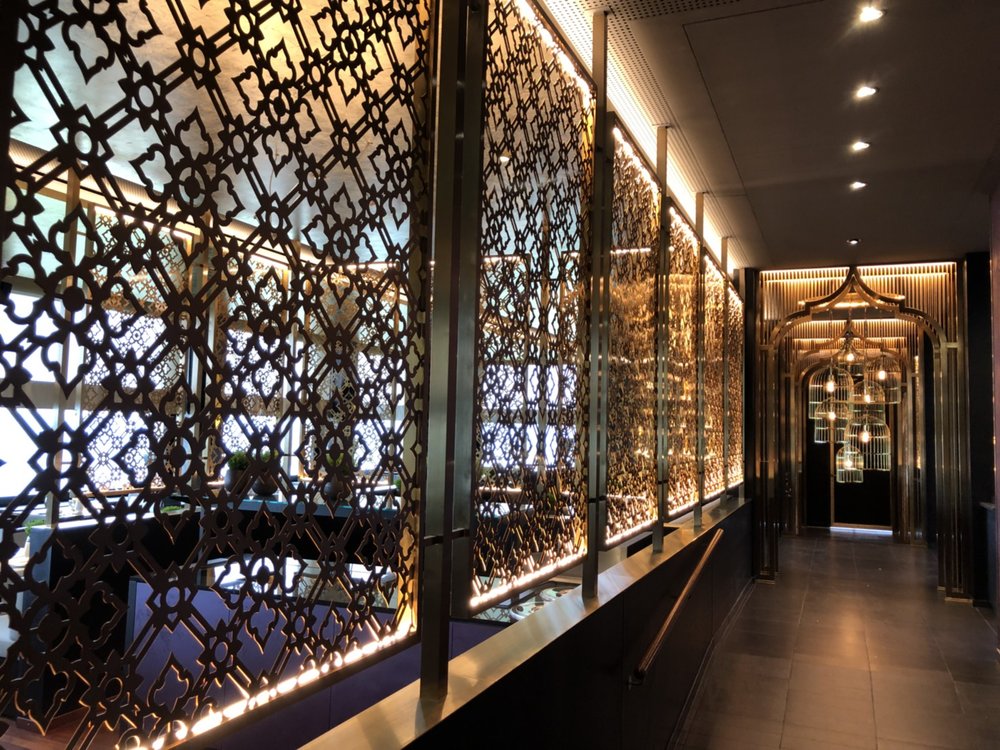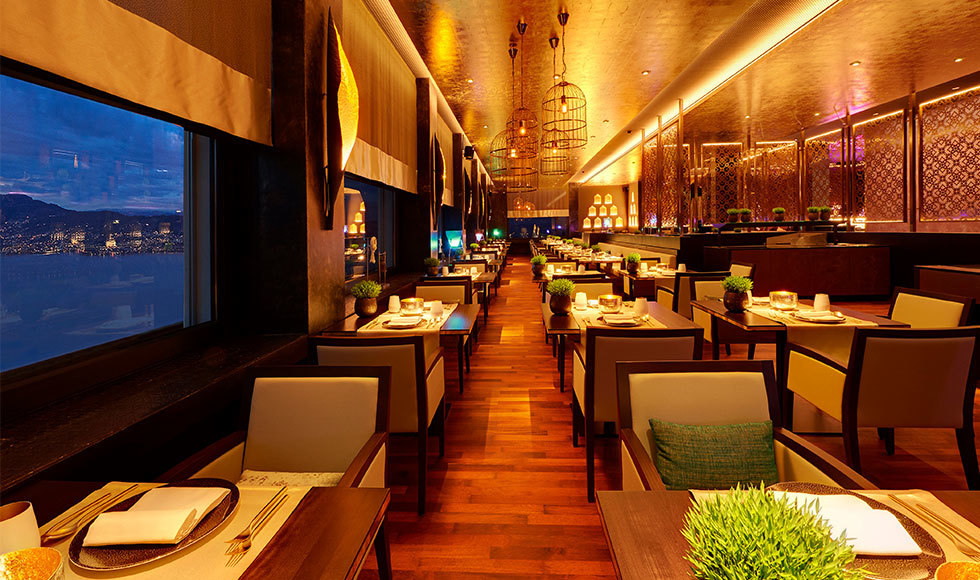 Thai flavour in the Alps
Loy Fah Restaurant
The Panorama Resort & Spa has spectacular view os the Lake of Zurich and surrounding mountains.
Inside the Panorama's restaurant; the epic tale of the Ramayana adds a somewhat more exotic flavour to the interior design. Combining traditional Thai art with elegant lighting design to create an alluring ambiance. Most of the materials were sourced in Thailand and constructed by a Swiss contractor.
The resulting standards are extremely high. Since opening the restaurant has become one of Switzerland's dining hot spots.