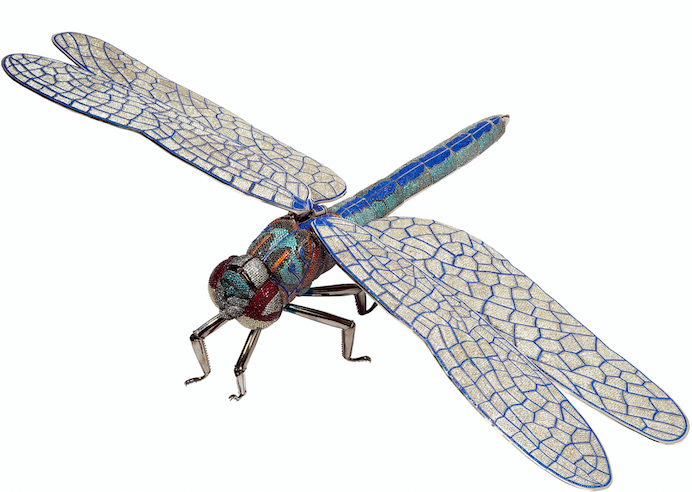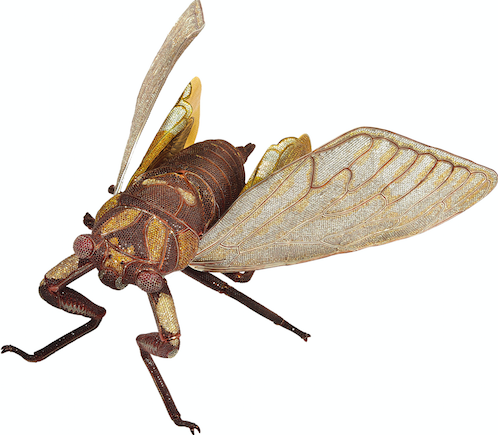 Objects of desire
Jewelled Garden. Bangkok
This sparkling collection of crafted nature was conceived and realised in collaboration with Swarovski.
It contains fourteen larger than life, realistic sculptures of flora and fauna, and fifteen pieces of wearable sculpture that took more than three years to produce. Objects of desire and dedication casts in metals.
Inspired by mythical places and creatures, they are fugitives from Eden, exiles from Babylon, escapees from the lost city of Atlantis.