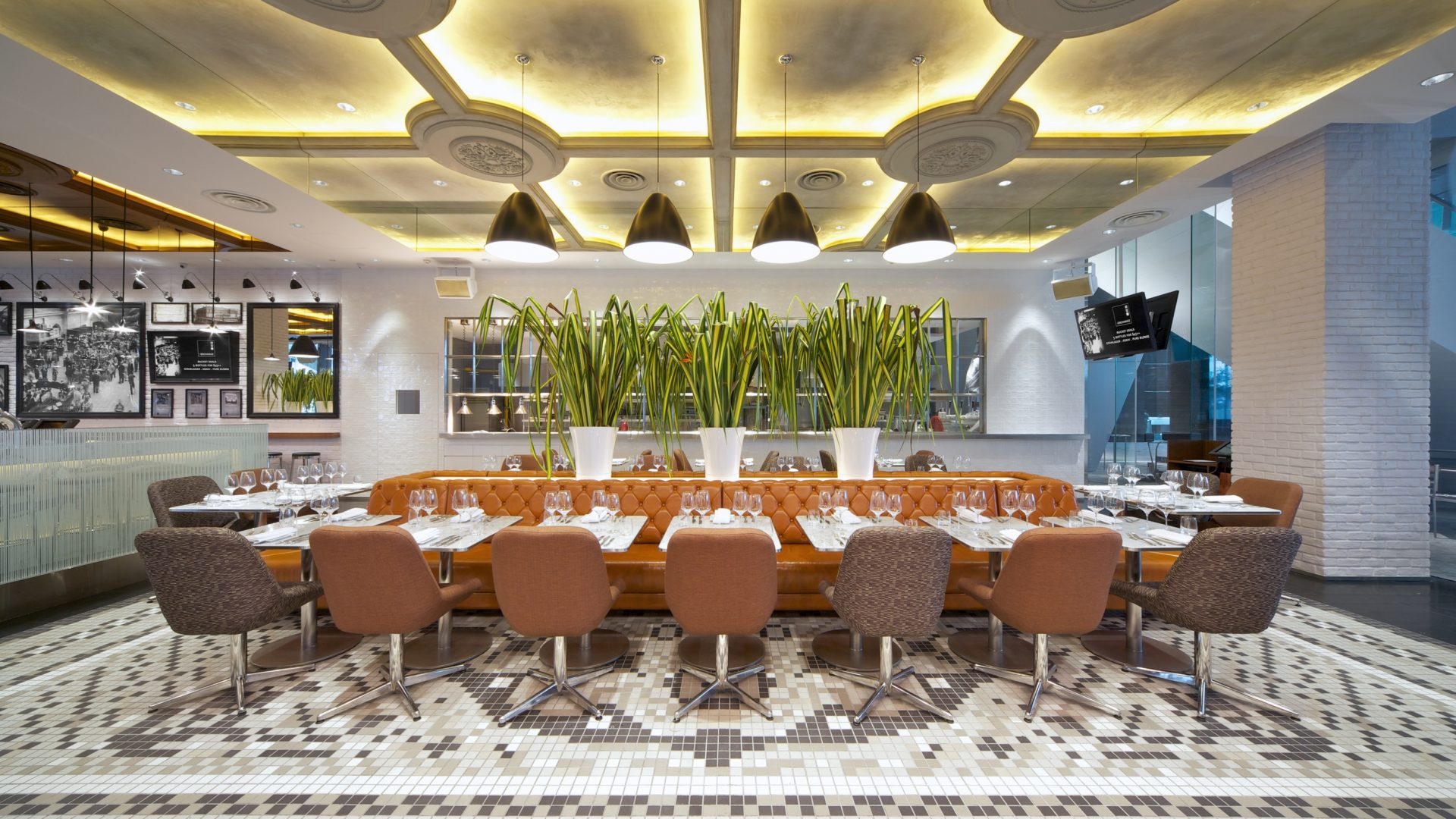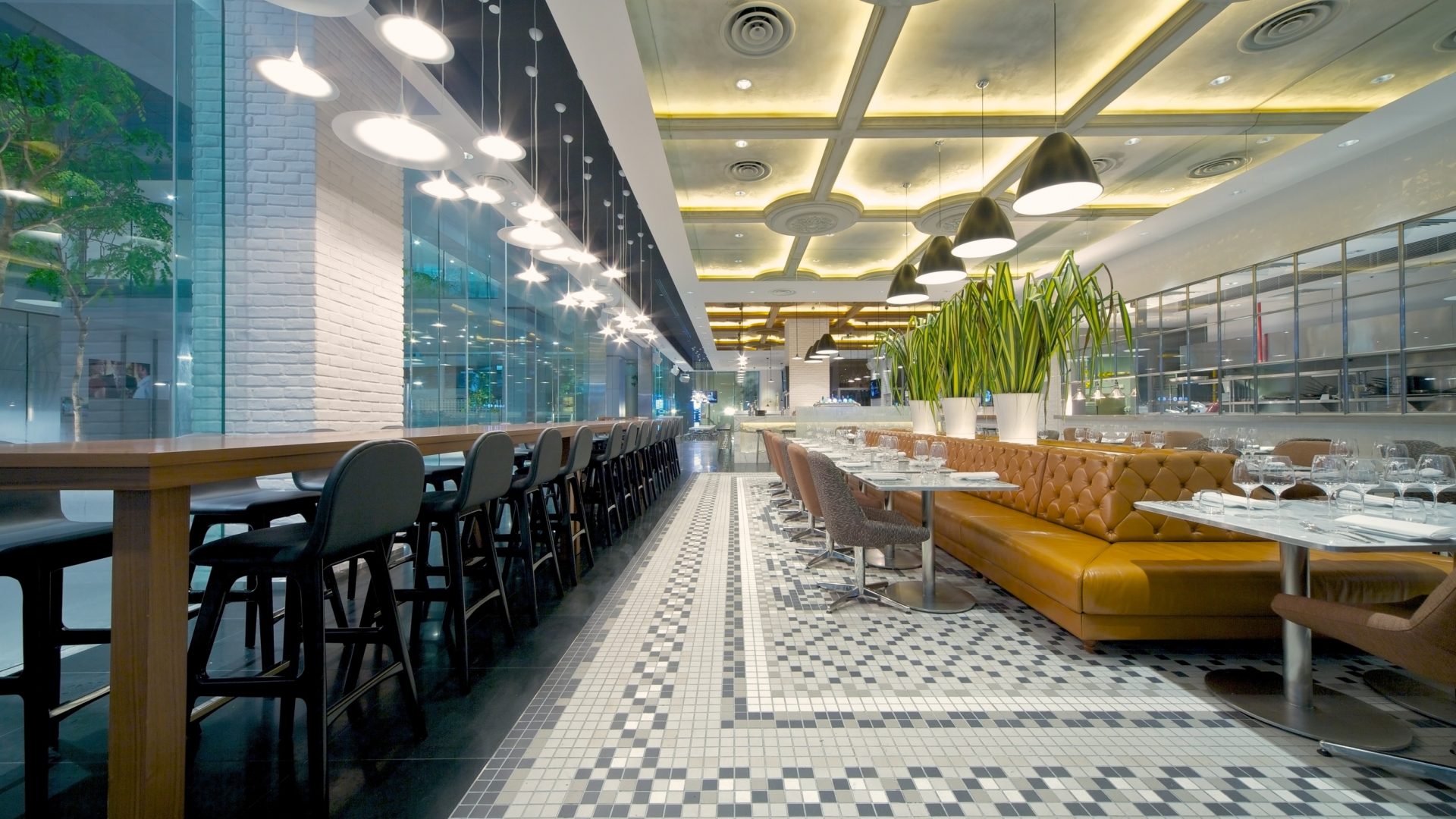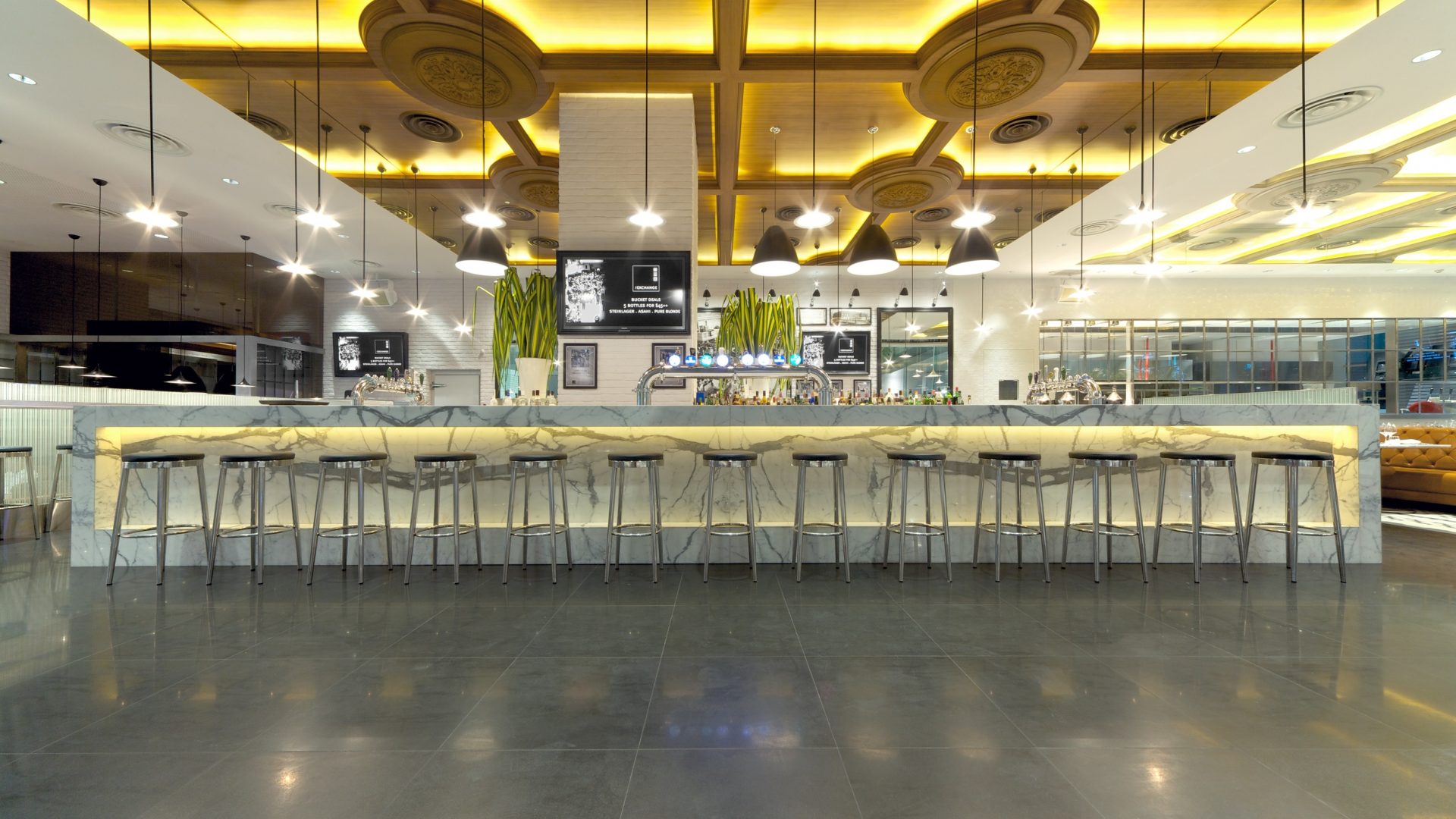 The finer things in life and living
The Exchange
The Exchange is a Bar Brasserie on the ground floor of Asia Square, and it has been targeted to serve the employees of the banks and law firms who predominate as tenants in the building. Specifically, this place is a chic, cool hangout which serves superbly prepared food and drink to a discerning audience.
The full kitchen is staffed by chefs with prestigious pedigrees, catering to an all-day dining and drinking crowd of high status. Within its 5,000 sq. ft., The Exchange is one of the largest marbe bars in South East Asia (28 metres long).
The the design and the brand work hand in hand to promote and underpin the deep philosophy of quality to an audience who understands and appreciate the finer things in life and living. The floor plan can be divided for functions and events. Notwithstanding the sophisticated materials, lighting and seating comfort, The Exchange remains highly accessible with an air of refined informality.
Awards: Winner, Interior Design & Branding, Singapore Design Awards 2012