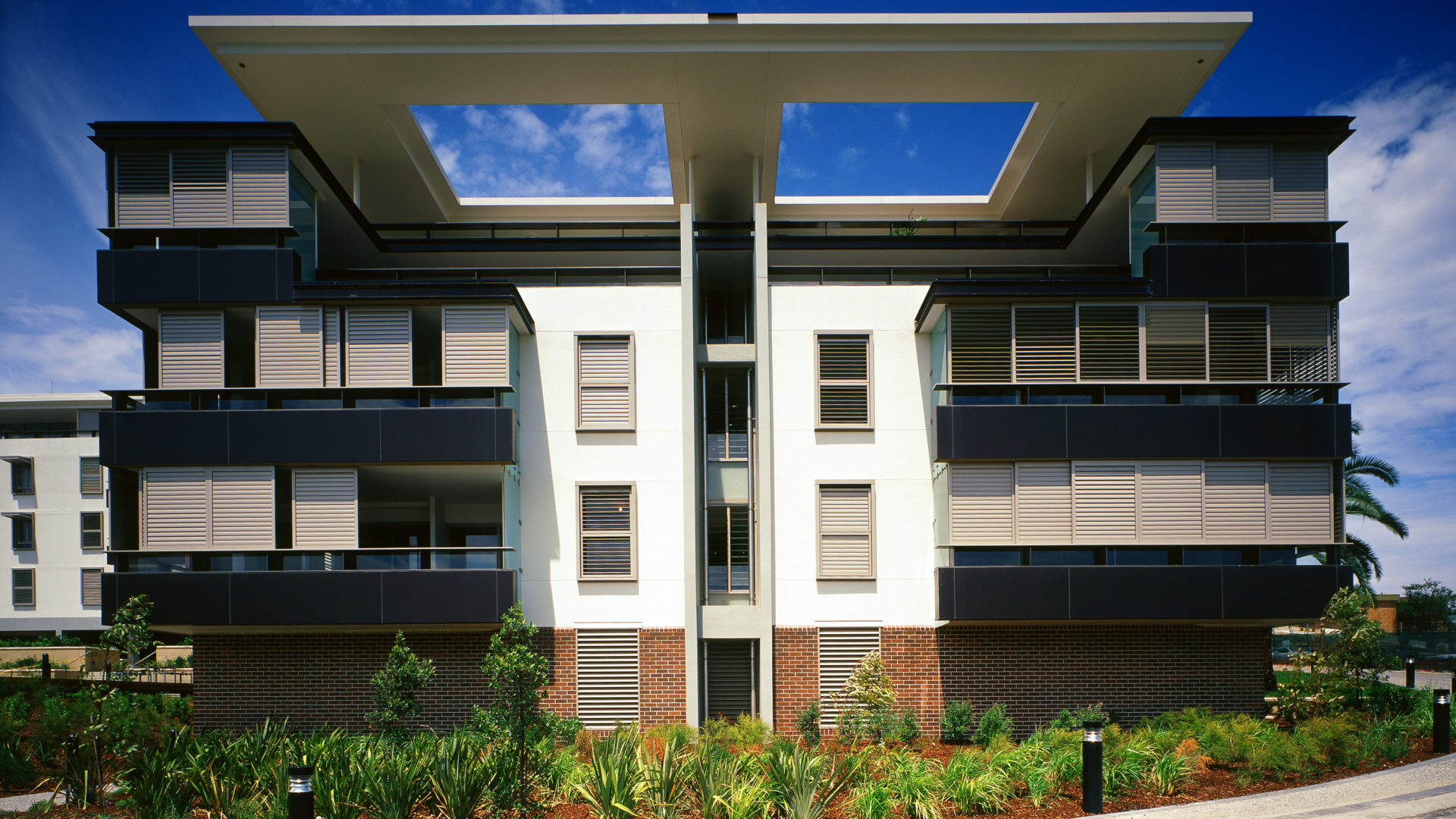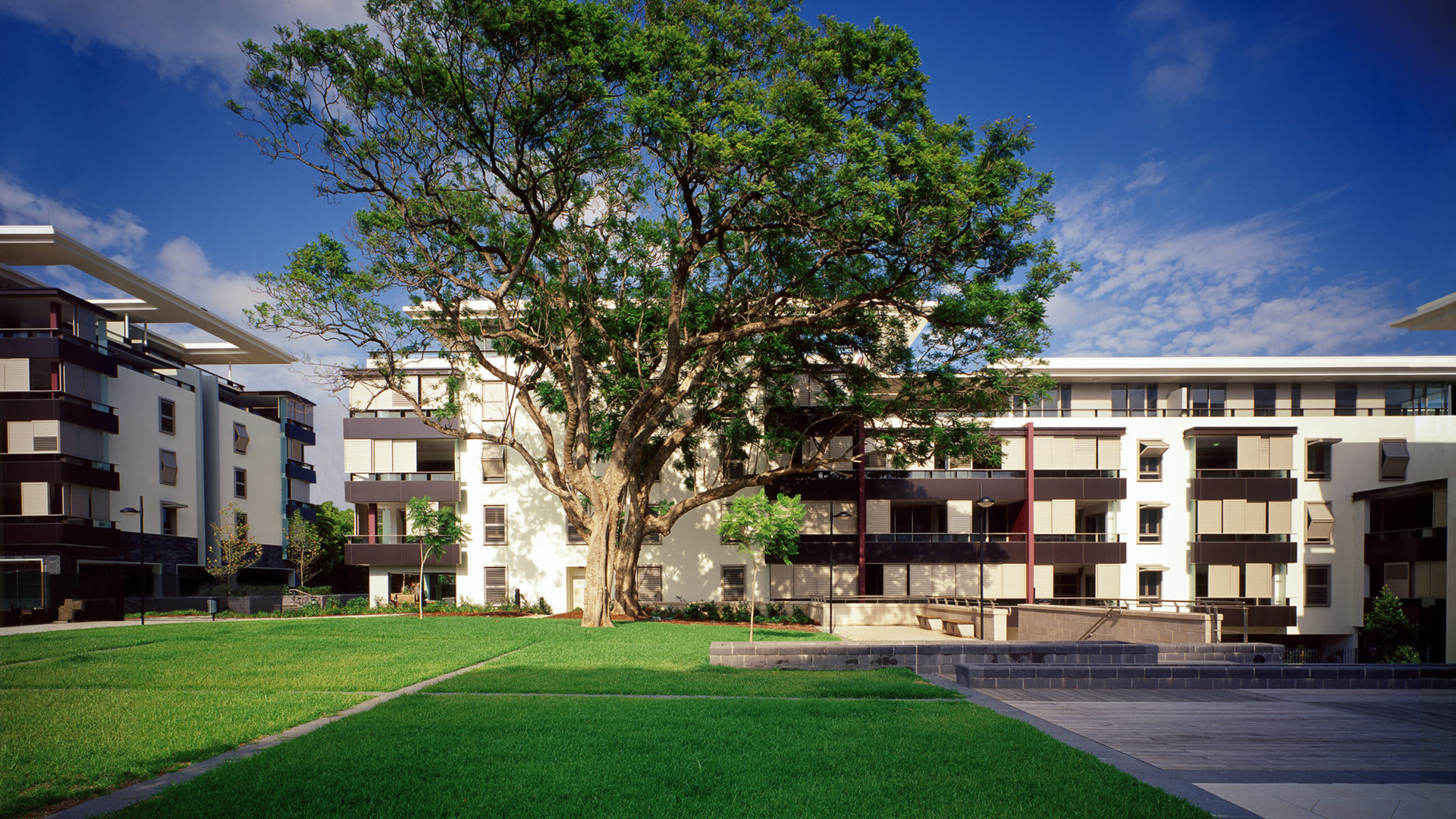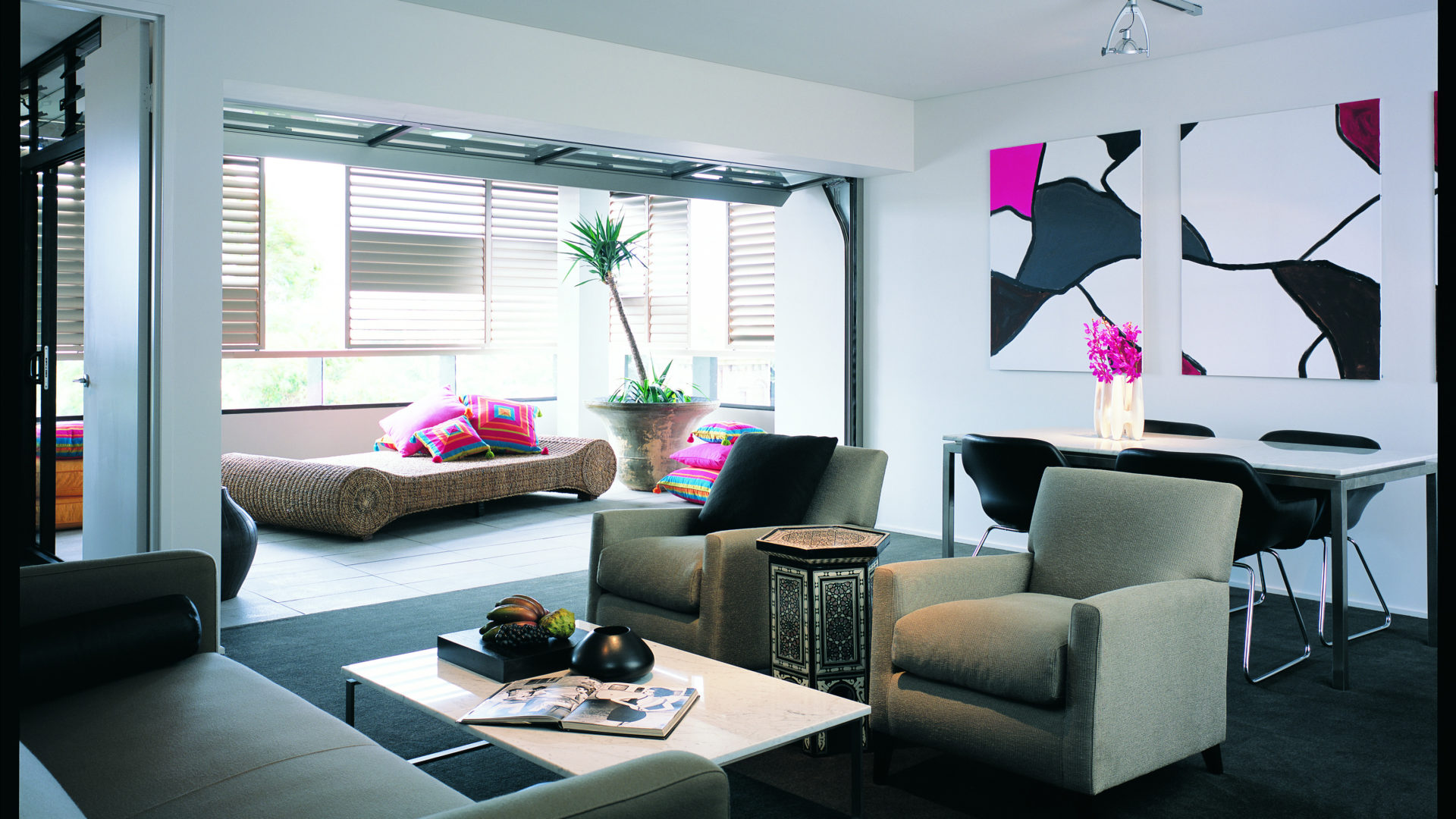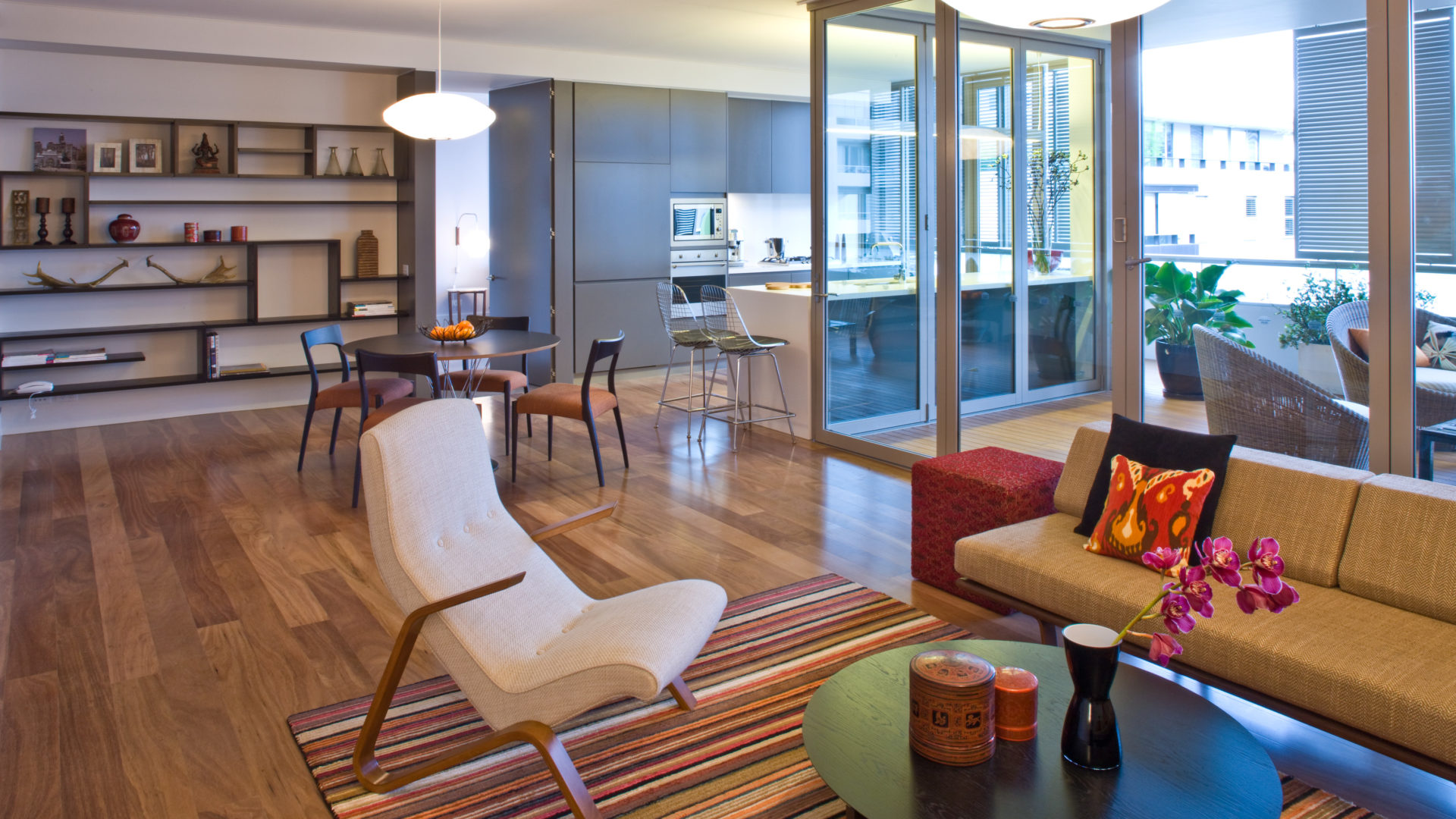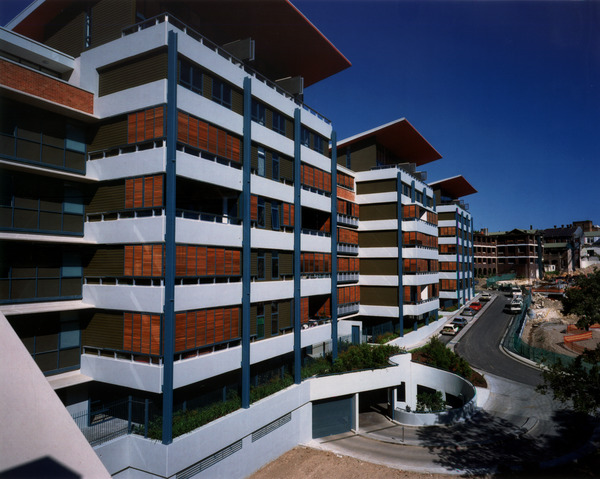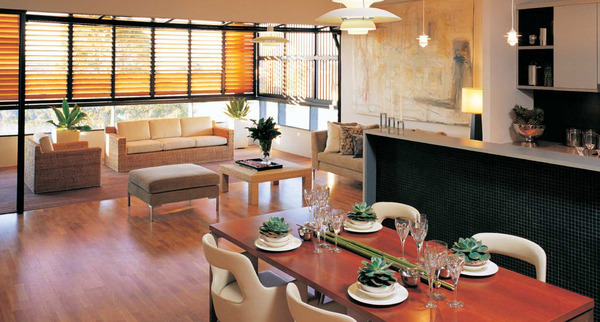 Low scale terrace design gives greater community connection
The City Quarter
Vie Apartments is a low scale, more street orientated group of buildings in comparison to the rest of this major inner Sydney redevelopment. This is a direct result of the comprehensive masterplan by dwp. These buildings are designed to define the surrounding spaces of the Village Green, the Boulevard and the northern parklands.
The built form responds effectively to the topography of the site. The buildings terrace down the site and have impressive, large horizontal cantilevered rooflines. Refined detailing and careful selection of materials for both colour and texture reinforce the close urban connection and give an individual character to the 'heart' of City Quarter.
The apartment layout continues the work at Etage, with the covered 'loggia' concept and roof terraces relating to the surrounding green spaces. This 186 apartment development includes commercial and retail areas. dwp designed the complex in association with Reichen et Robert.