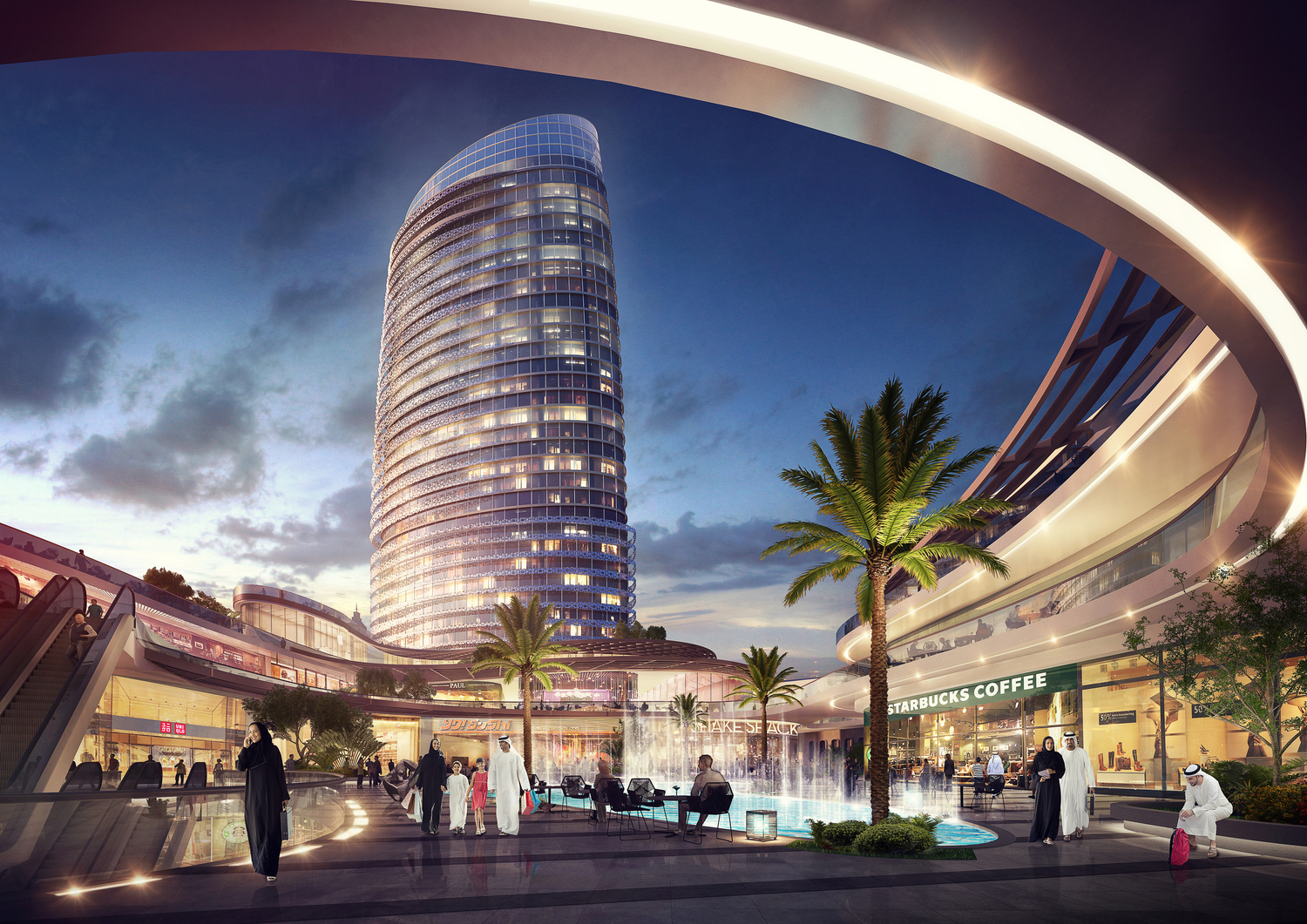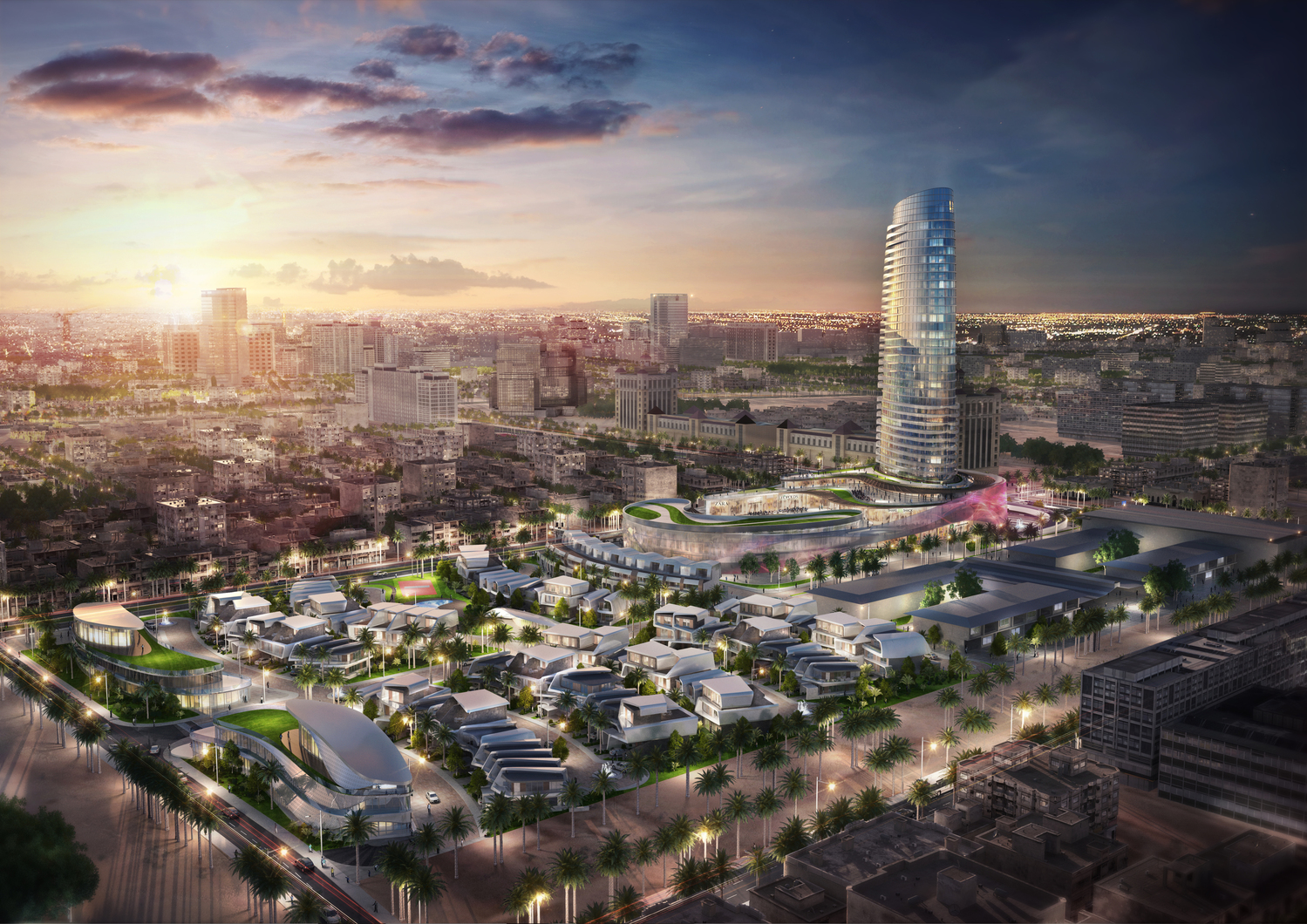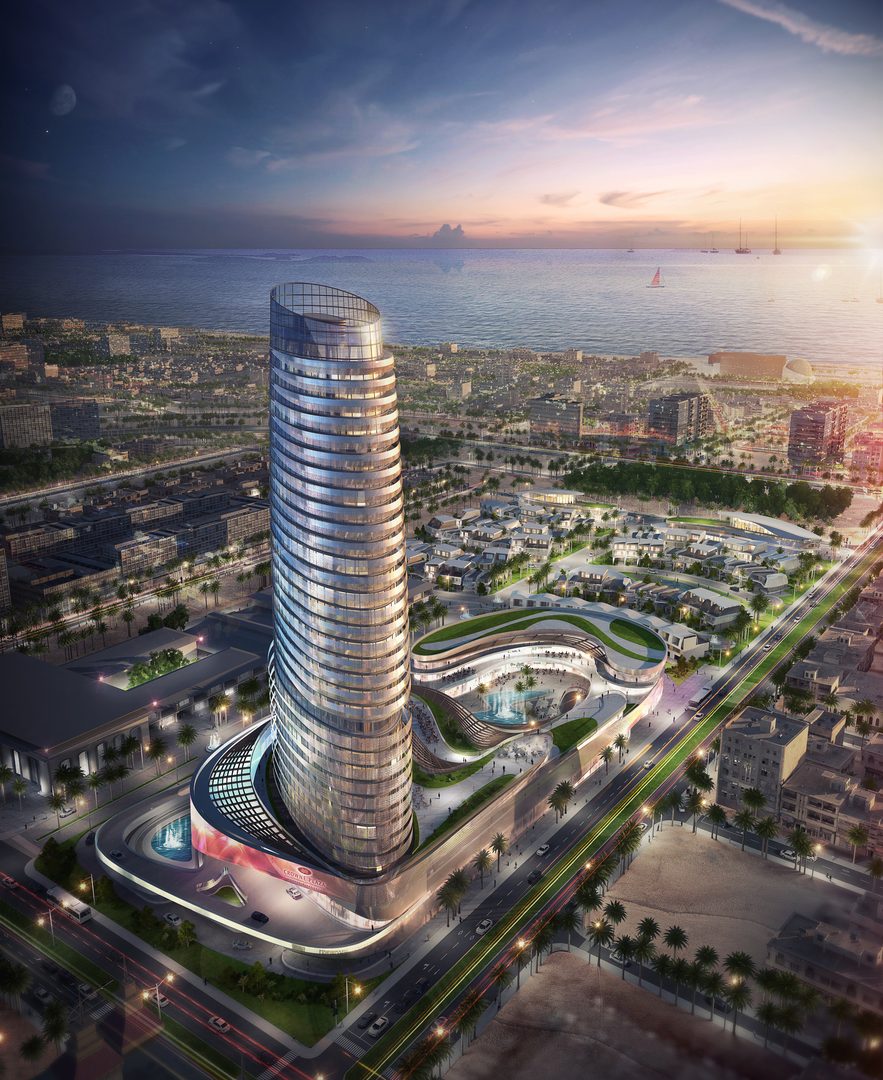 Dining at the heart of a lifestyle village
Sea View
dwp's Sea View project is a highly quality mixed-use development that truly acts as a landmark lifestyle destination in Saudi Arabia. Located at a premier location in Al Khobar in Saudi Arabia, the project includes a 47 storey tower incorporating a 25 storey five star, 280 key hotel and 22 storeys of office space, as well as a central commercial and F&B village, and a gated residential community of townhouses and apartments.
The main concept behind the design is that of 'ripples to the sea.' This concept is articulated through the layout of the residential community and shape of the tower and commercial and F&B village.
The overall design objective is for all parts of the development to support and enhance each other so as to maximize the value of the entire development and create a highly desirable lifestyle destination. The commercial and F&B village was specially configured to maximize customer circulation to all areas. It includes an optimal mix of retail and F&B outlets as well as boutique offices. The residential compound has 200 residential units comprising a mix of 102 two and three bedroom townhouses and 98 studio and one bedroom apartments.