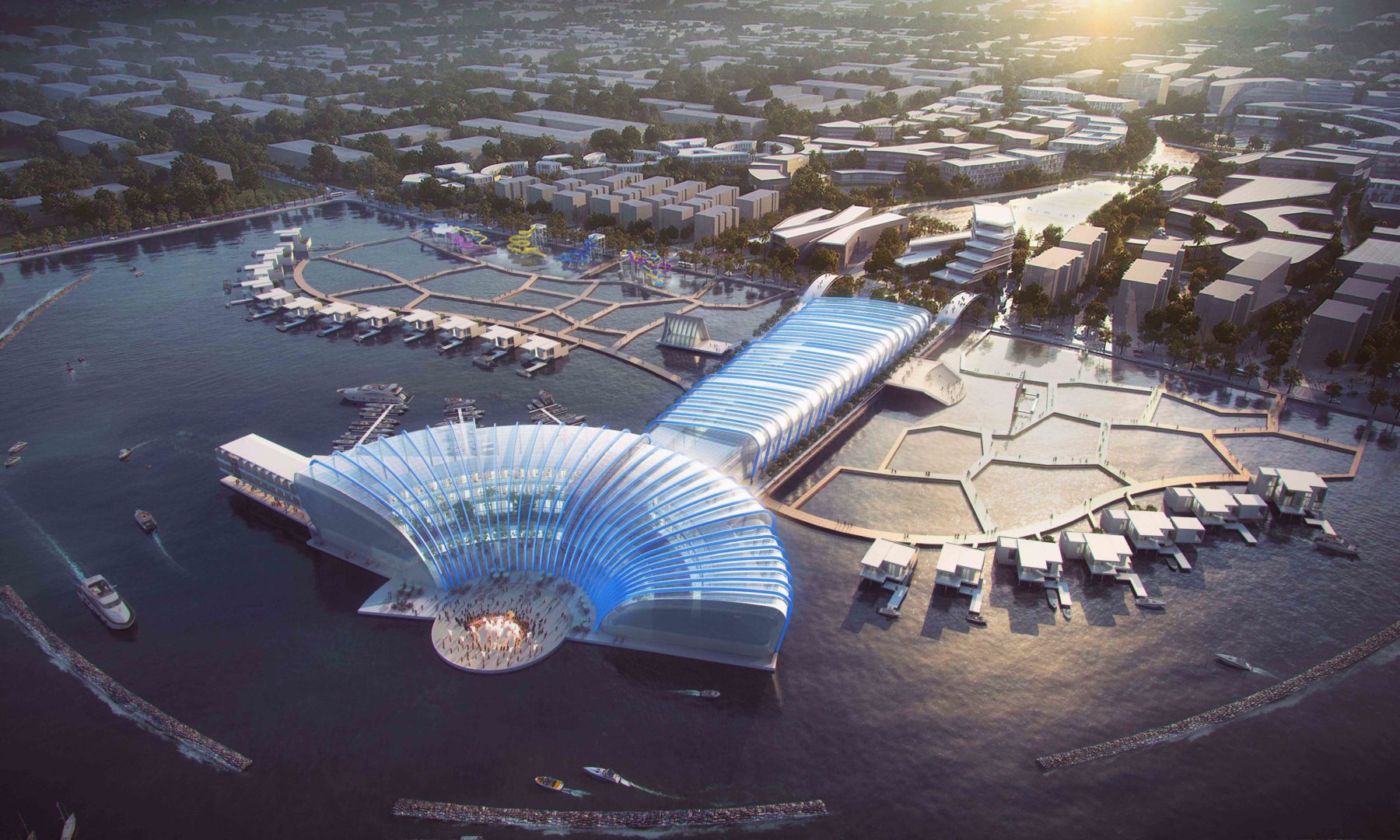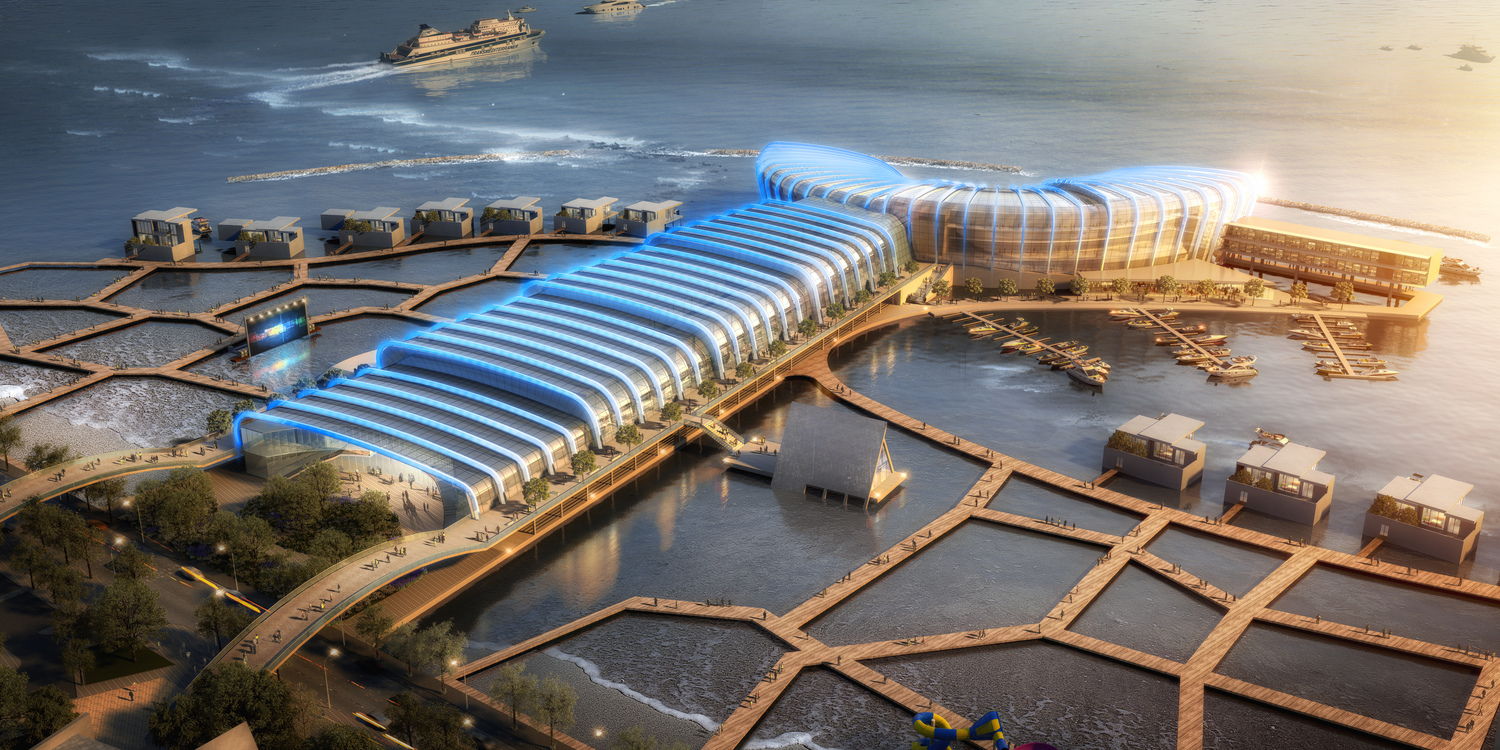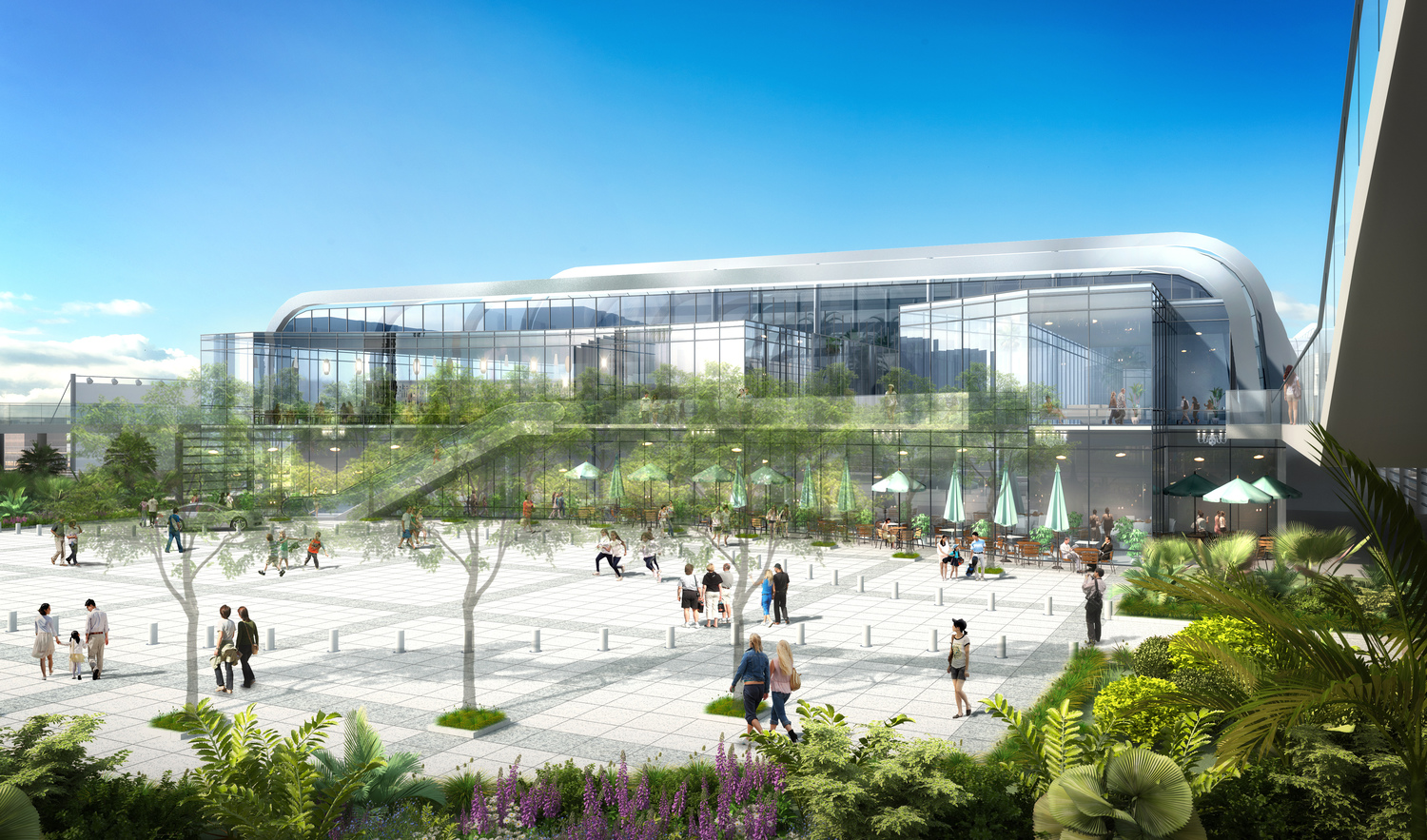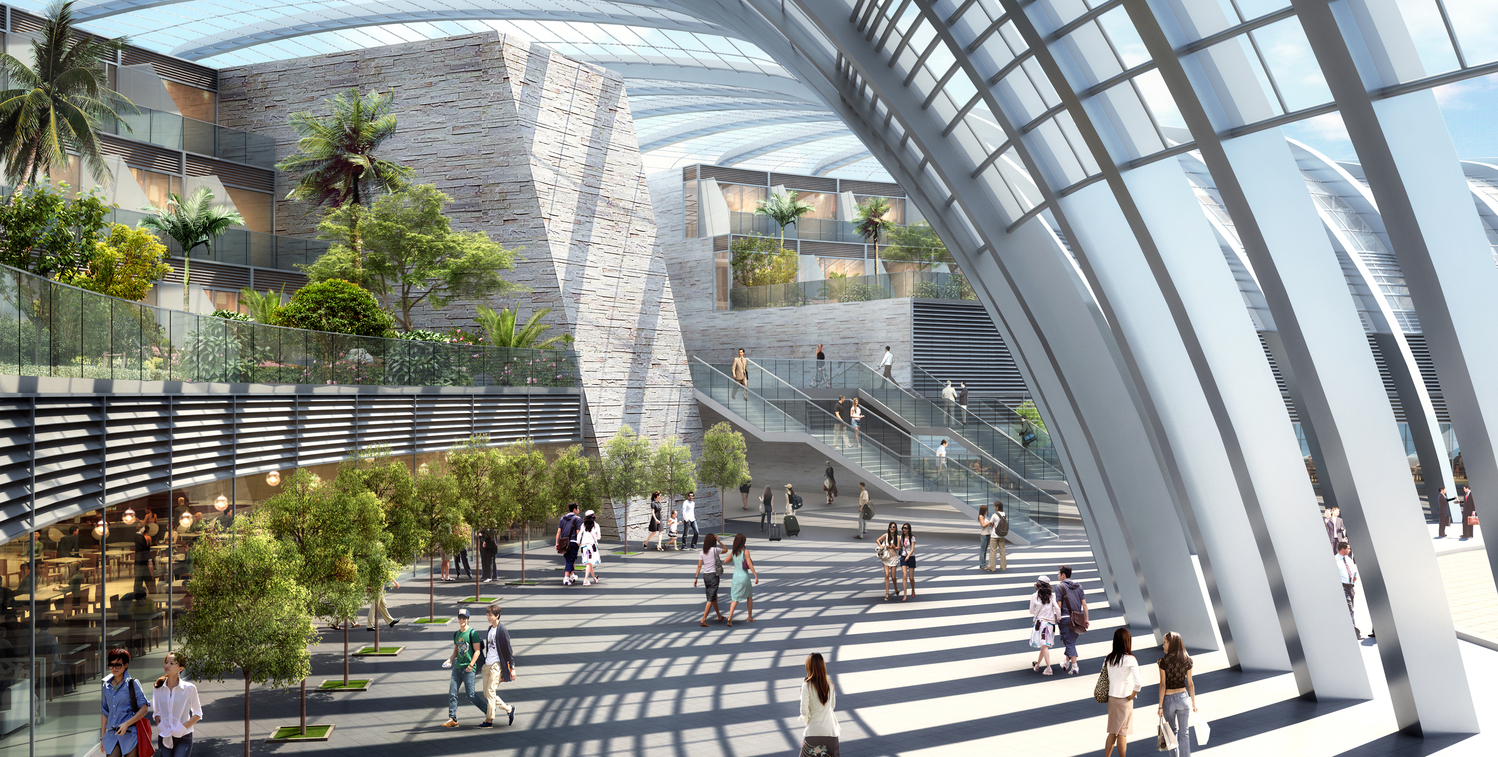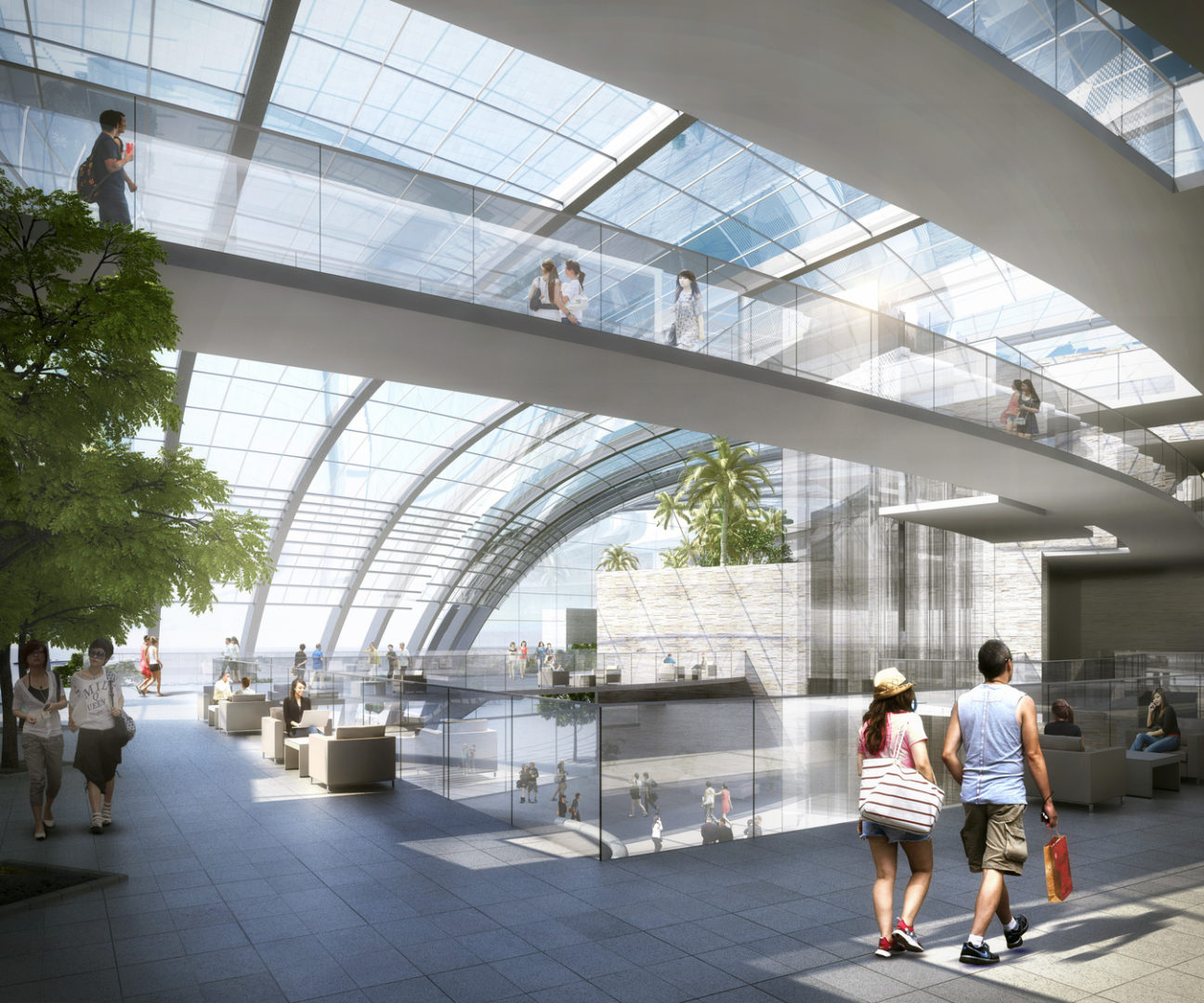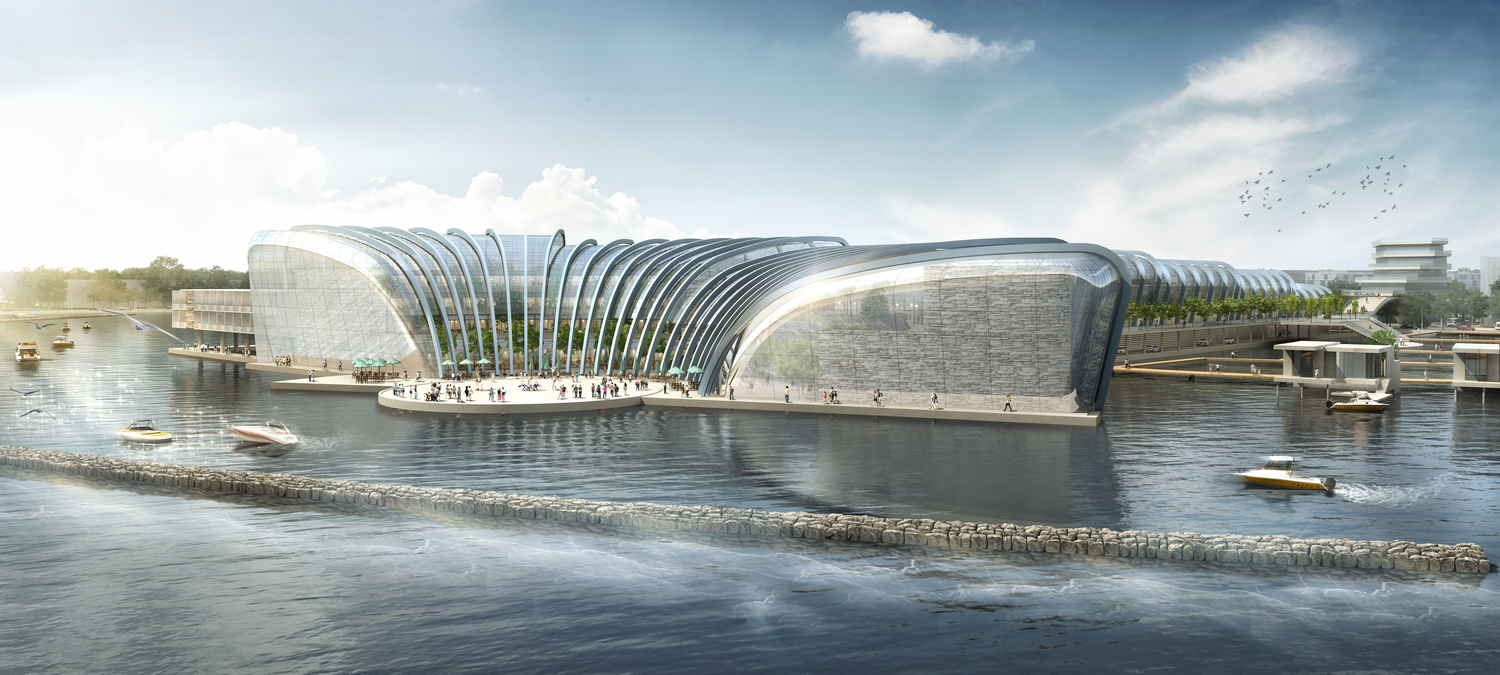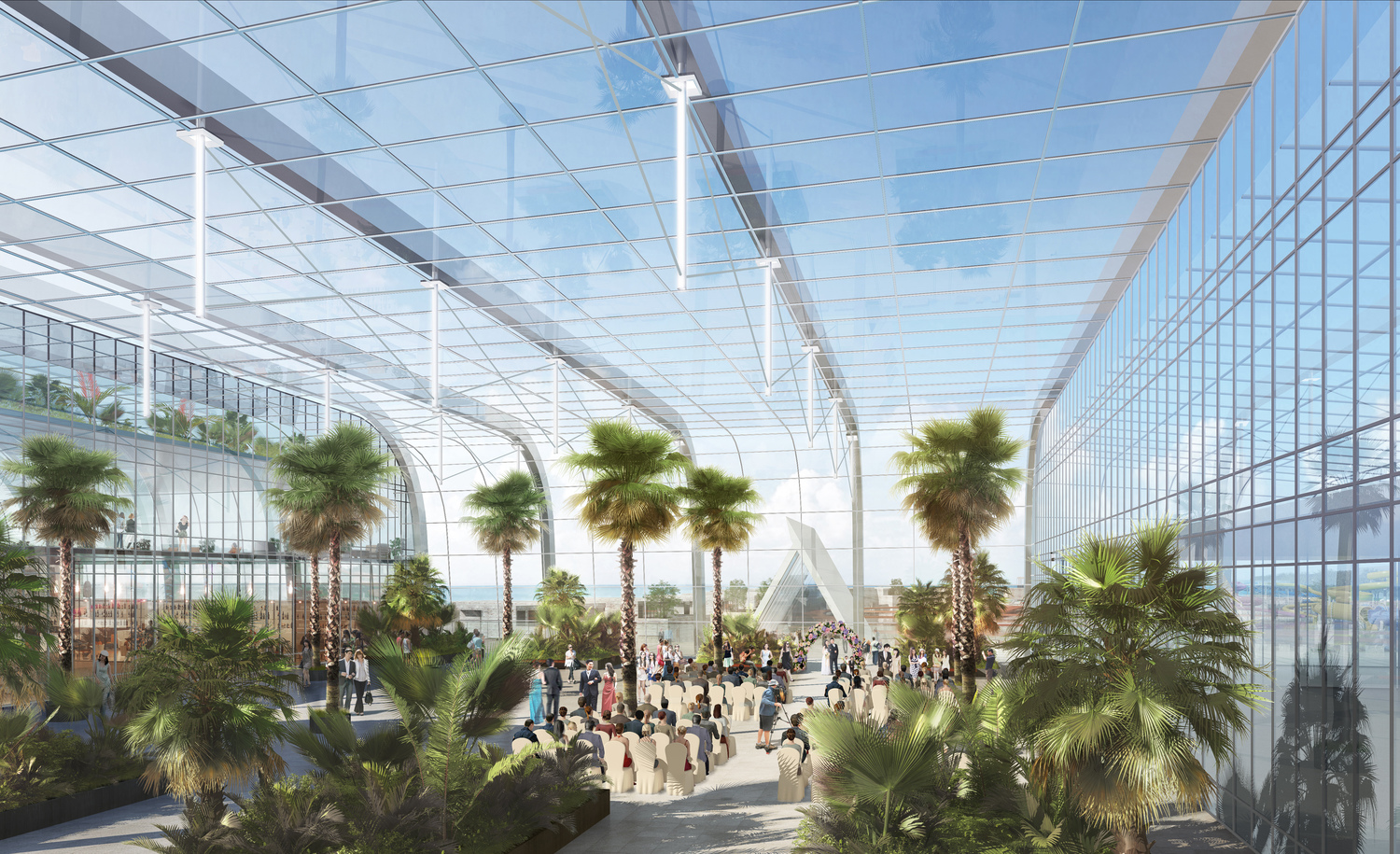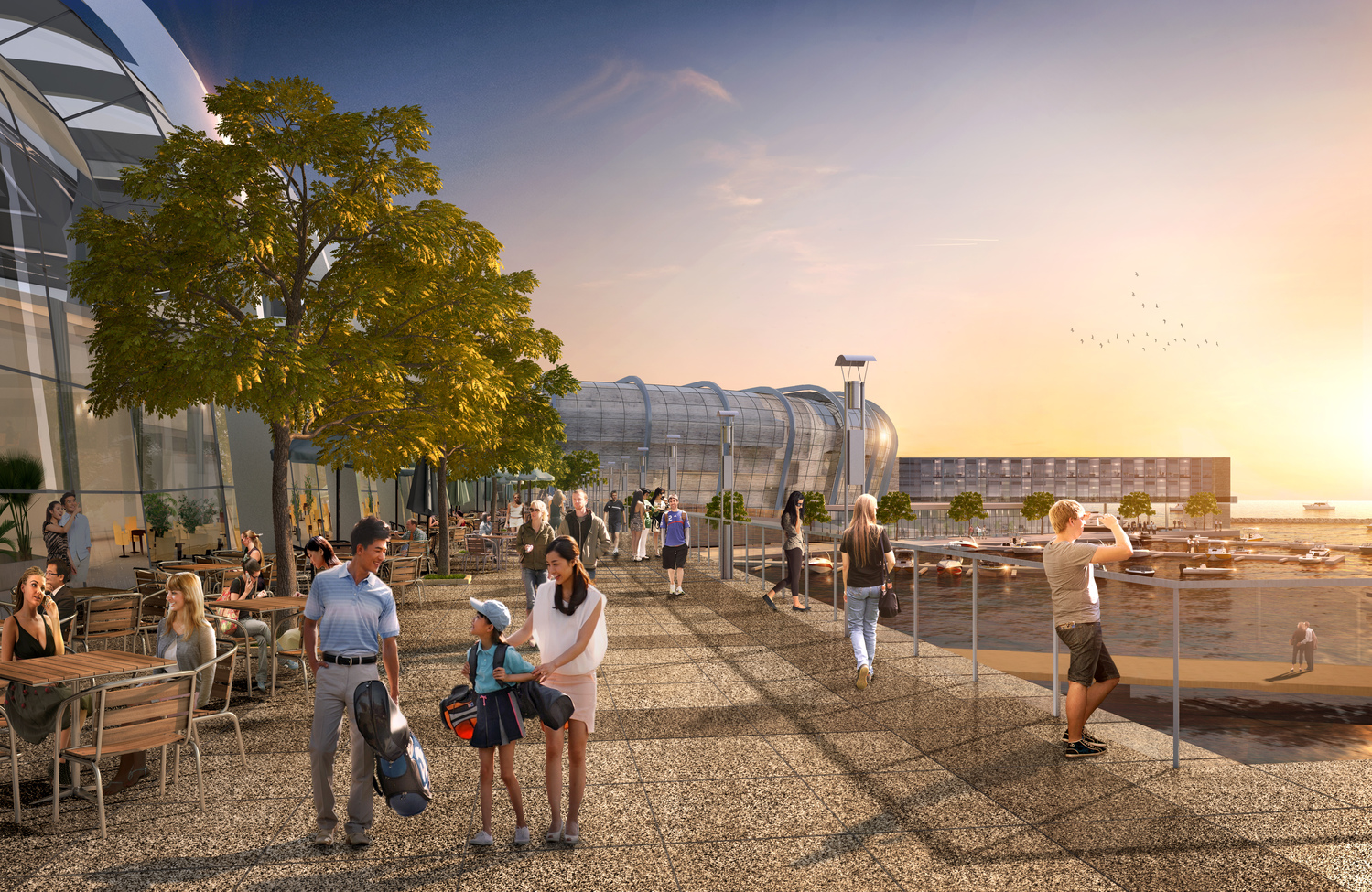 Ocean bridge powers people and planet
Qingdao Pier
This 300 metre ocean bridge promises endless entertainment with an interior bar street, pedestrian promenades and a generous winter garden.
The waterfront building connects land and sea in a place that is good for people and the planet.
A zero carbon design features wind turbines and a modular façade of panels, some made of translucent and opaque glass, others of perforated metal or solar panels which power the building, and sends energy back to the grid.