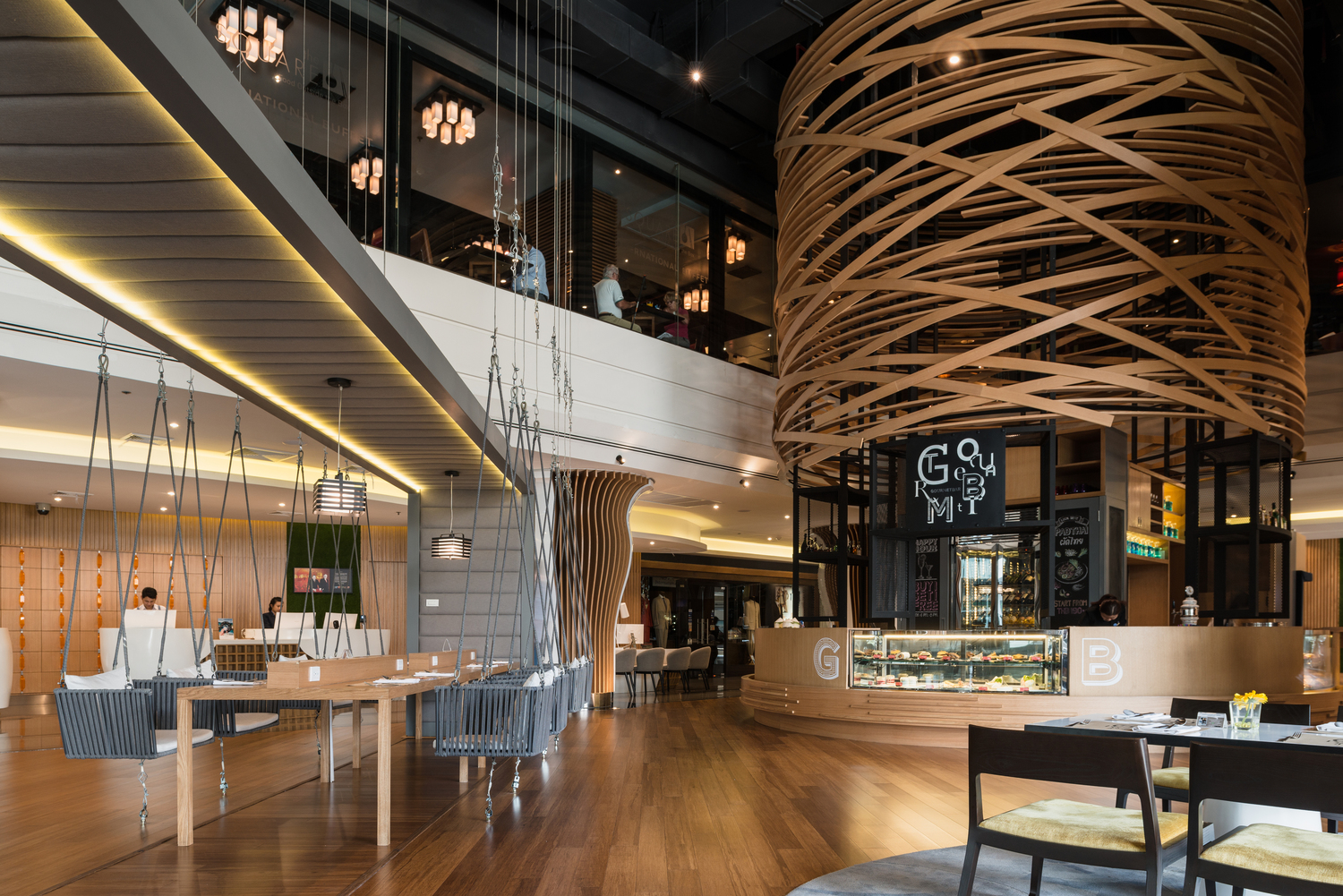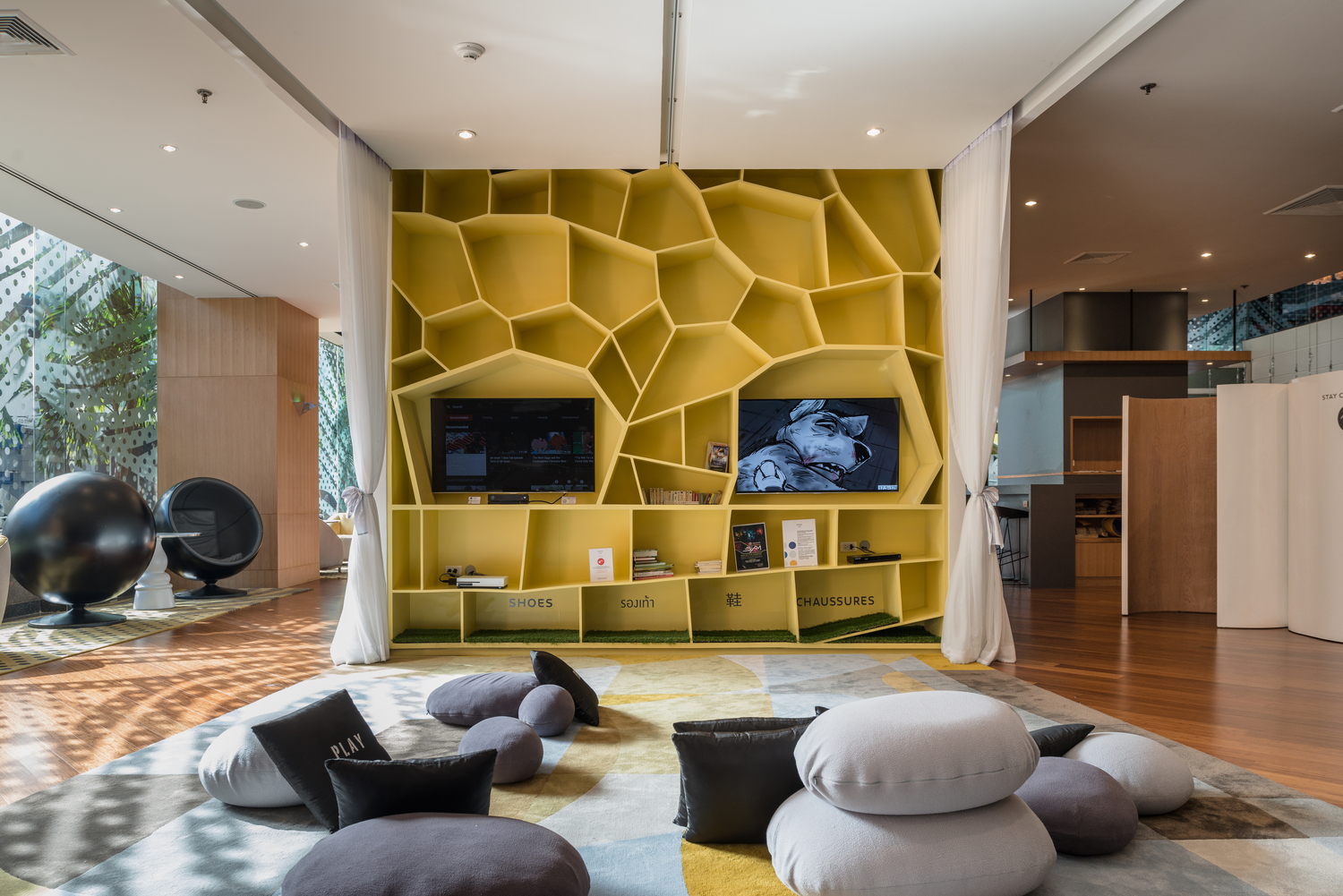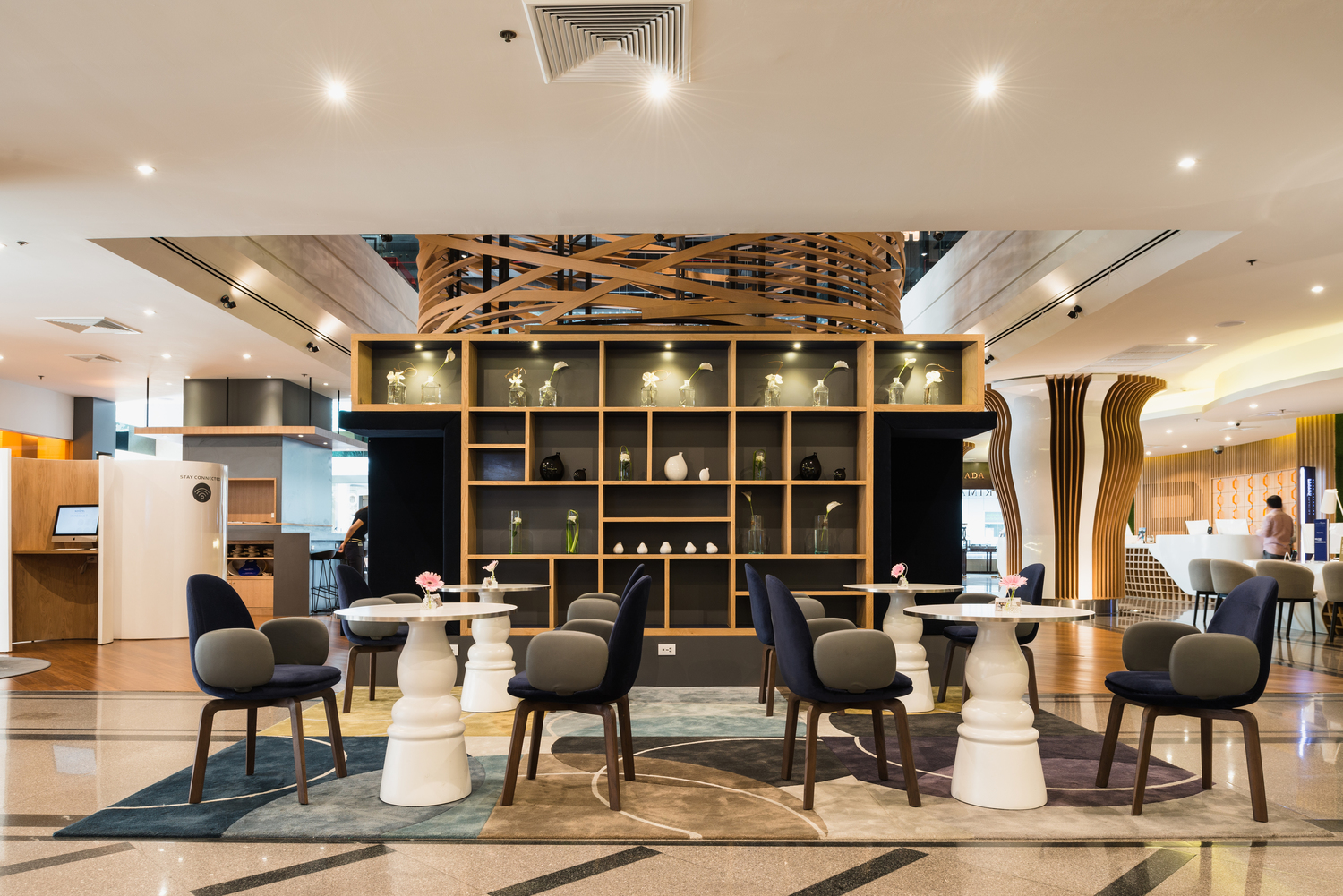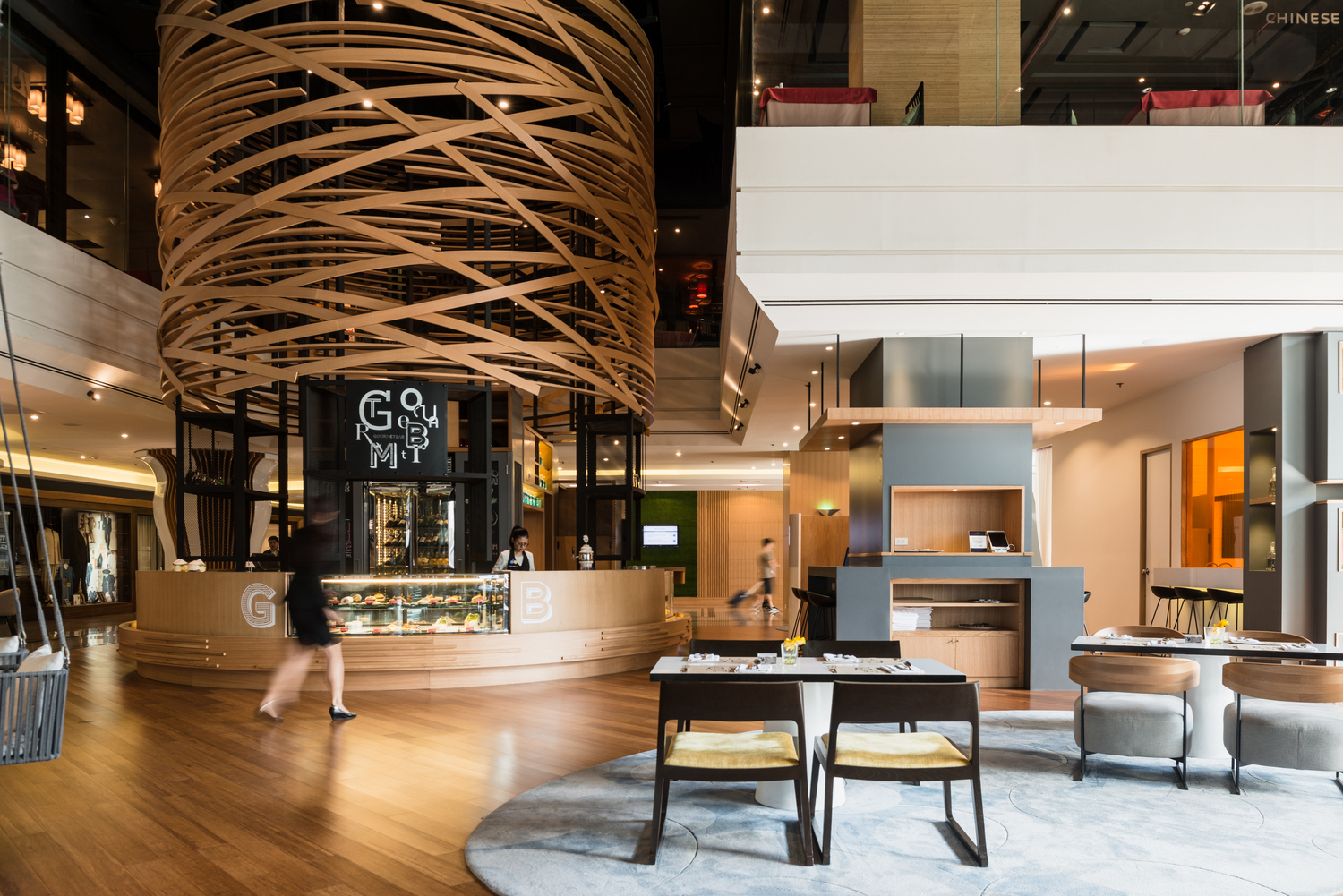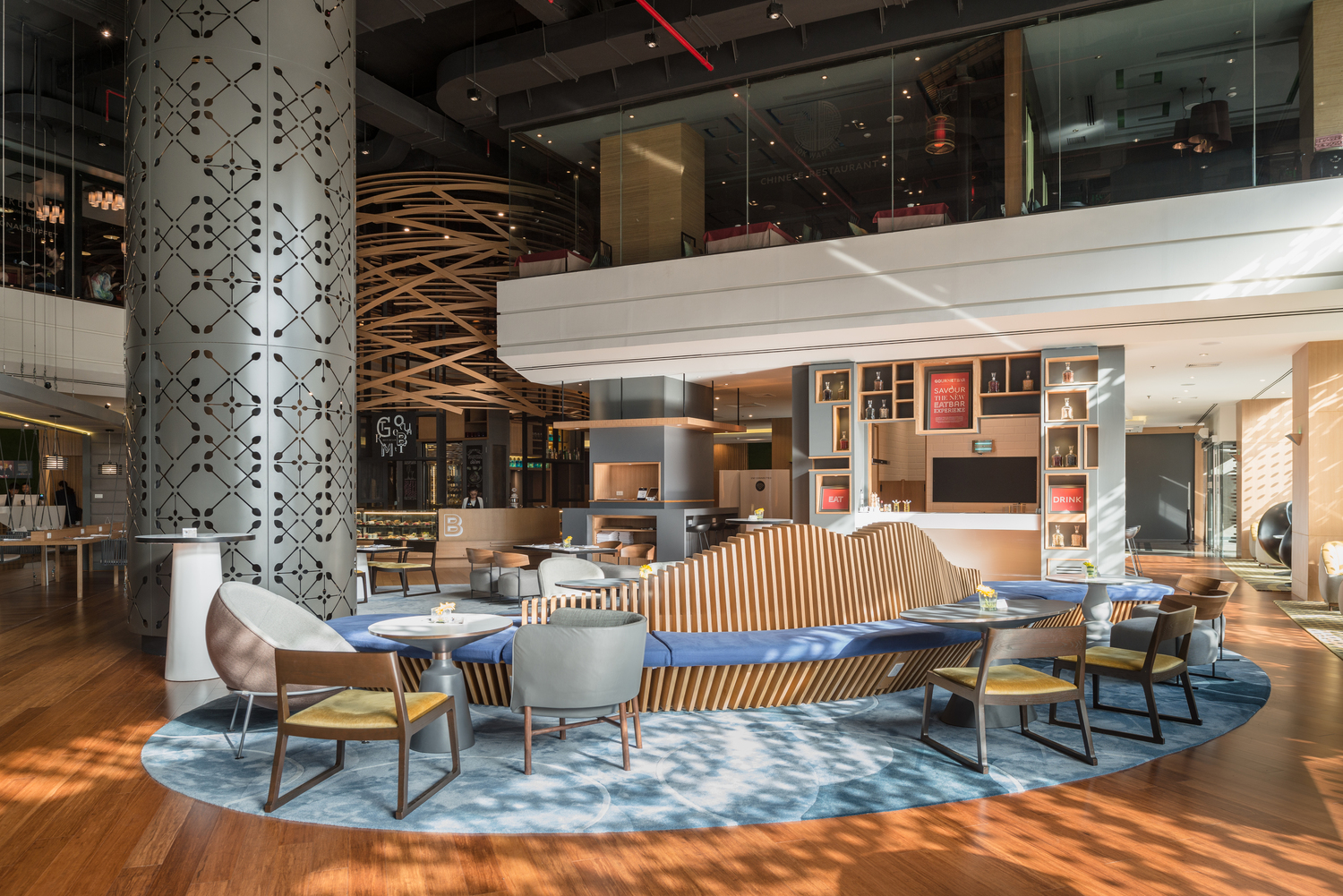 Revitalise, renew and entice
Novotel Siam Square
Long established and popular central Bangkok hotel, Novotel Siam Square, needed a rejuvenating facelift for the lobby waiting area, bar and lounge.
dwp's created a welcoming and contemporary ambiance for a positive lasting impression. Dark natural woods are balanced with cool blues and greys; feature rugs and flowing drapery contrast with exposed ceilings. Architectural feature lighting, chic furniture and unexpected fixtures provide flow, definition and interest to leave a sense of alluring and impact.
The lobby includes innovative planning that transforms the area into a welcoming place for everyone. With new check-in counters built to enhance guest experience. Professionals can conduct business easily with access to work desks with built-in charging stations in the 'Meet n' Work' area. Gourmet Bar offers a unique culinary experience. The Relax n' Play zone includes an interactive sound system and finally the kids' corner is equipped with engaging games for family fun.