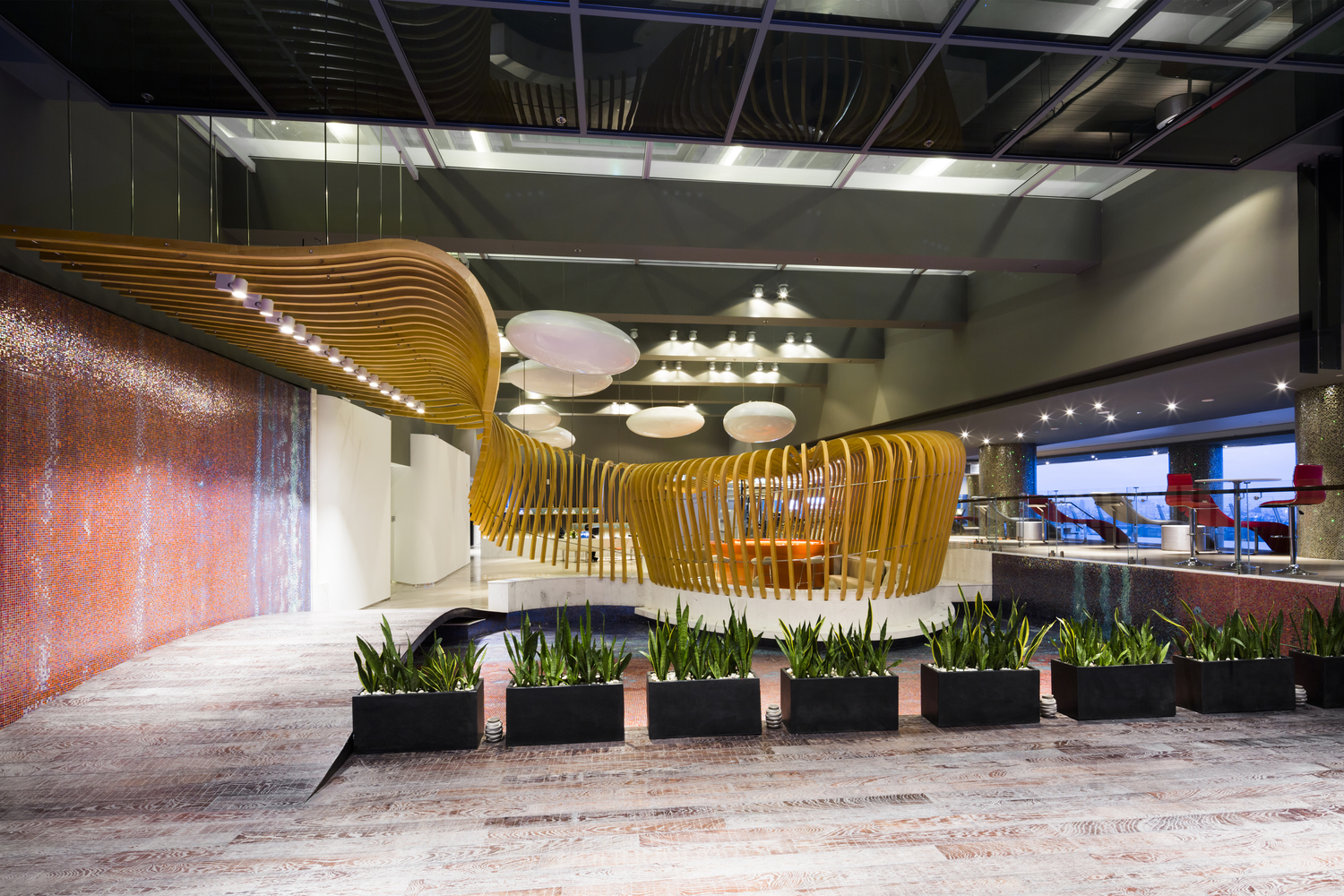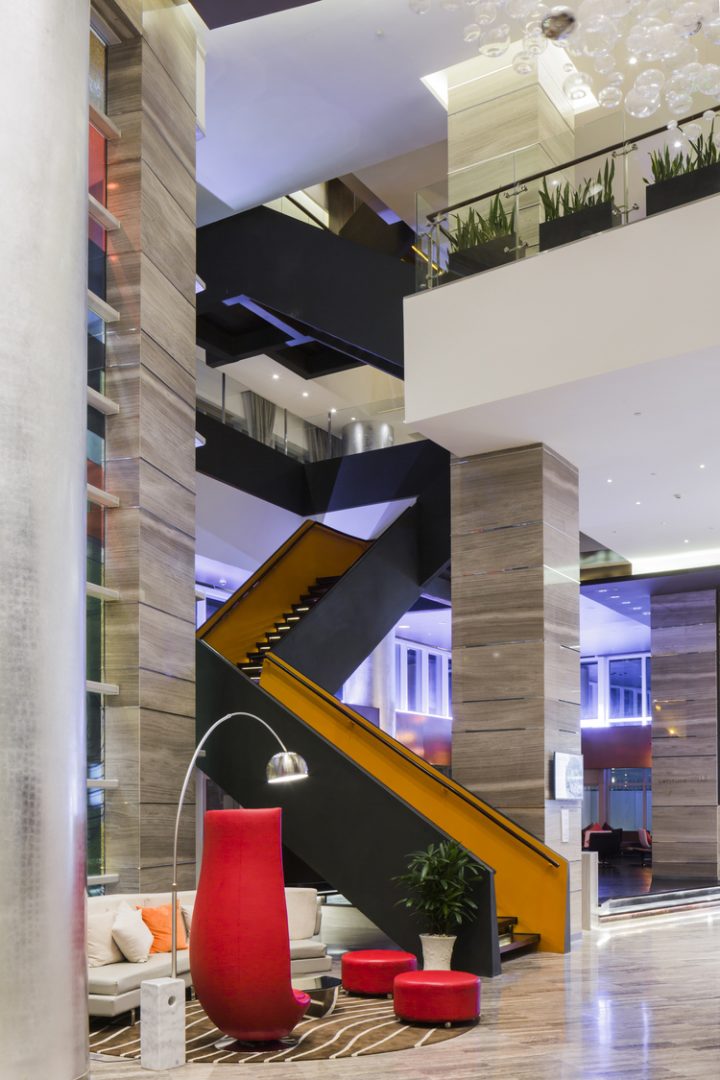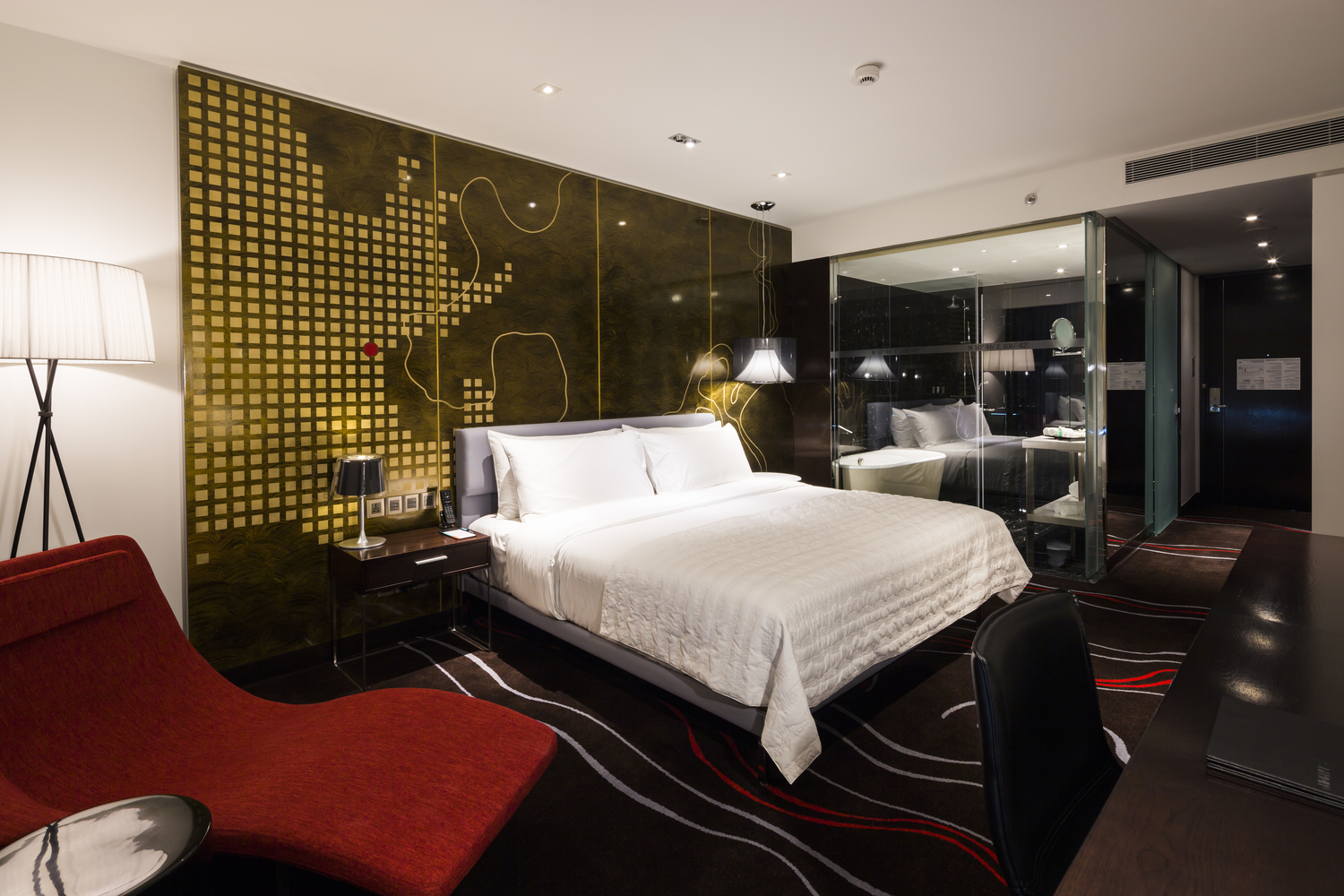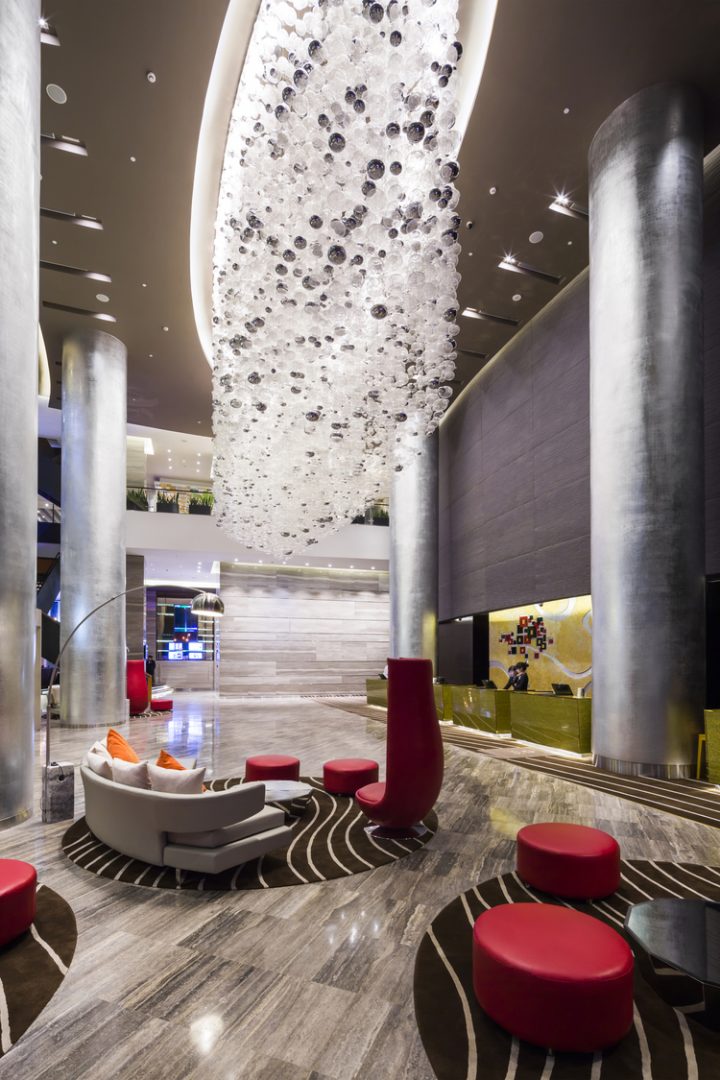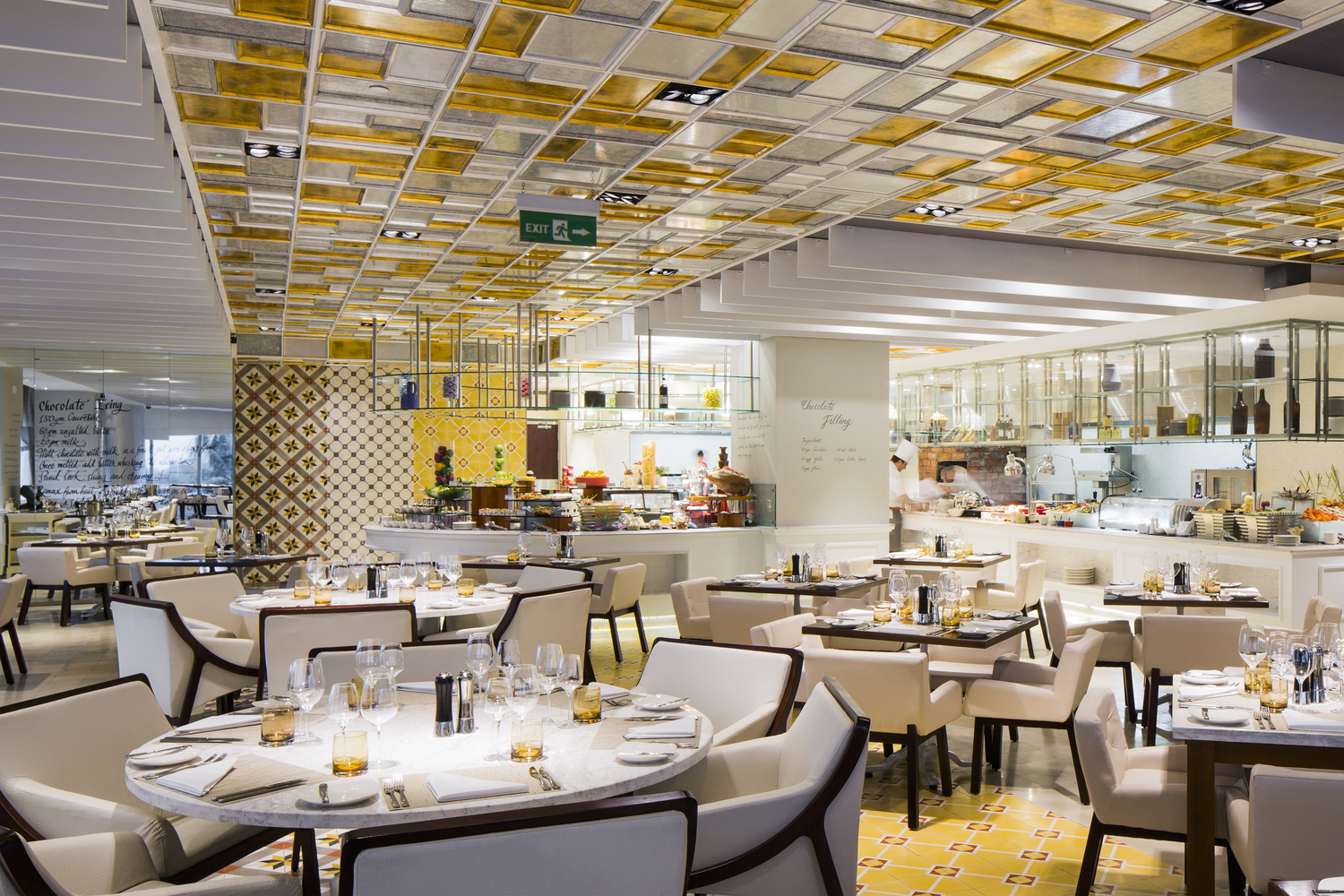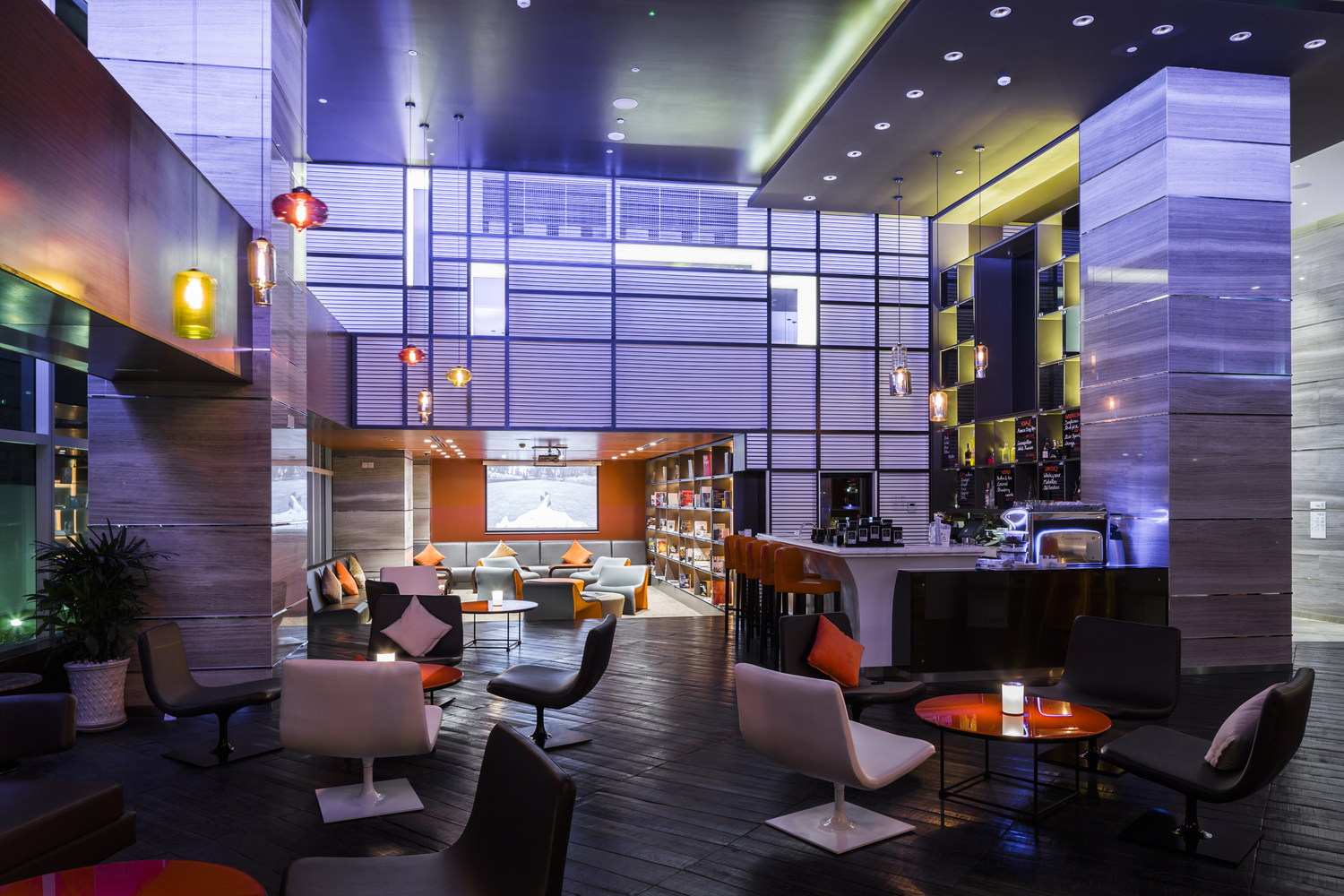 Local flavour meets old world charm
Le Méridien Saigon
Ho Chi Minh City, Vietnam
Travelling from a smooth check-in under a towering glass clad lobby, to a soft landing in their rooms, guests of Le Meridian, Saigon embark on a virtual voyage of discovery around the city of Ho Chi Minh.
The Saigon river flows through the entire guest experience. dwp created movement through texture, pattern and art. A water bubble chandelier, hanging lamps, free-flowing curves and draped walls suggest rivulets, streams and diversions.
Like the ingredients in a fine bowl of pho, dwp's public areas, guestrooms and artwork have distinctive design flavours that add to the whole. Guests experience elements of Vietnamese culture and vibrant splashes of colour, which meld seamlessly for memorable taste with a contemporary twist.
Commissioned in 2008 the interiors remain a testimony to timeless elegance. Guests enjoy the familiarity of their favourite hotel brand with a hint of local spice. A strong sense of place with a European base that was requested by the client; Starwood group.