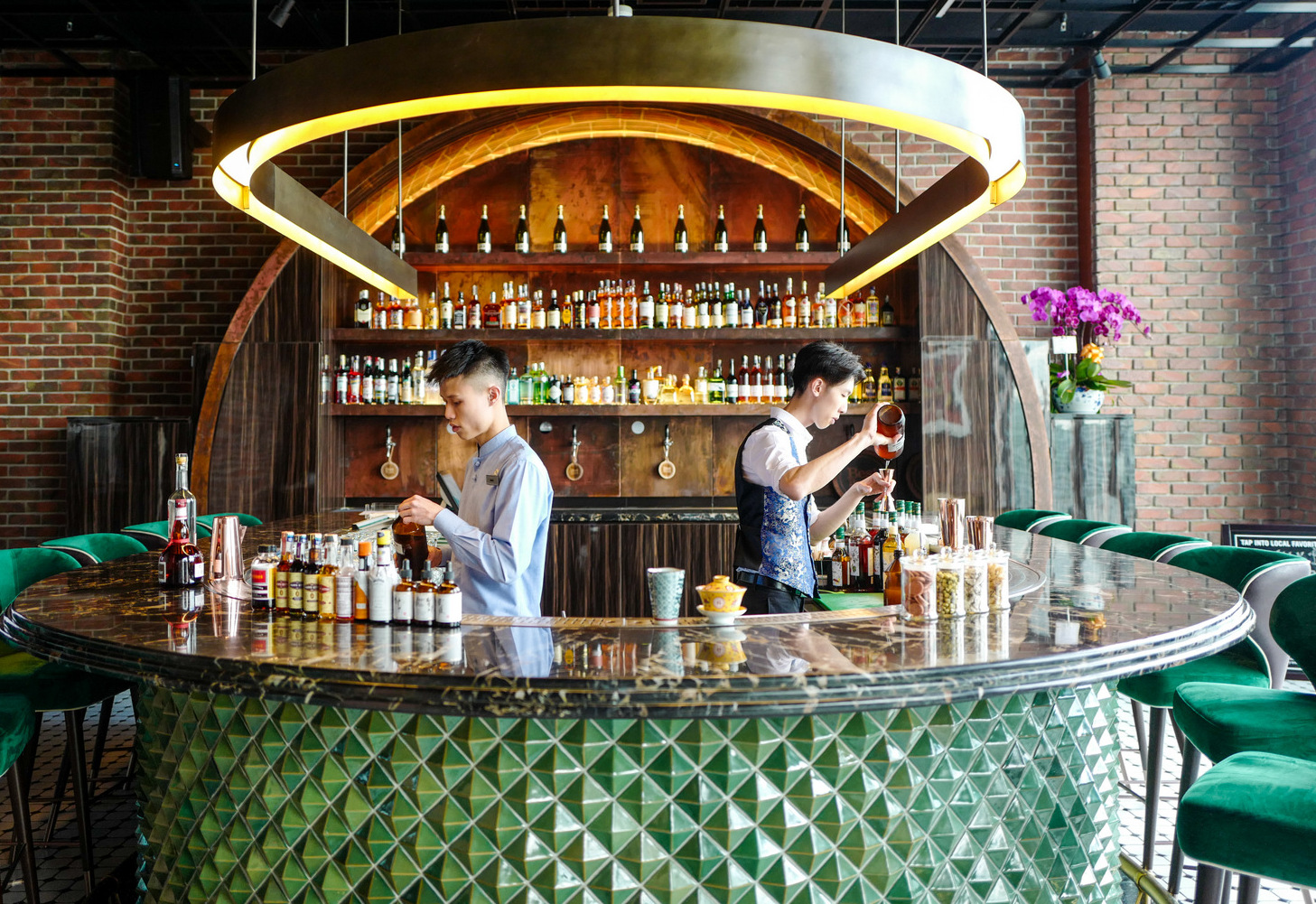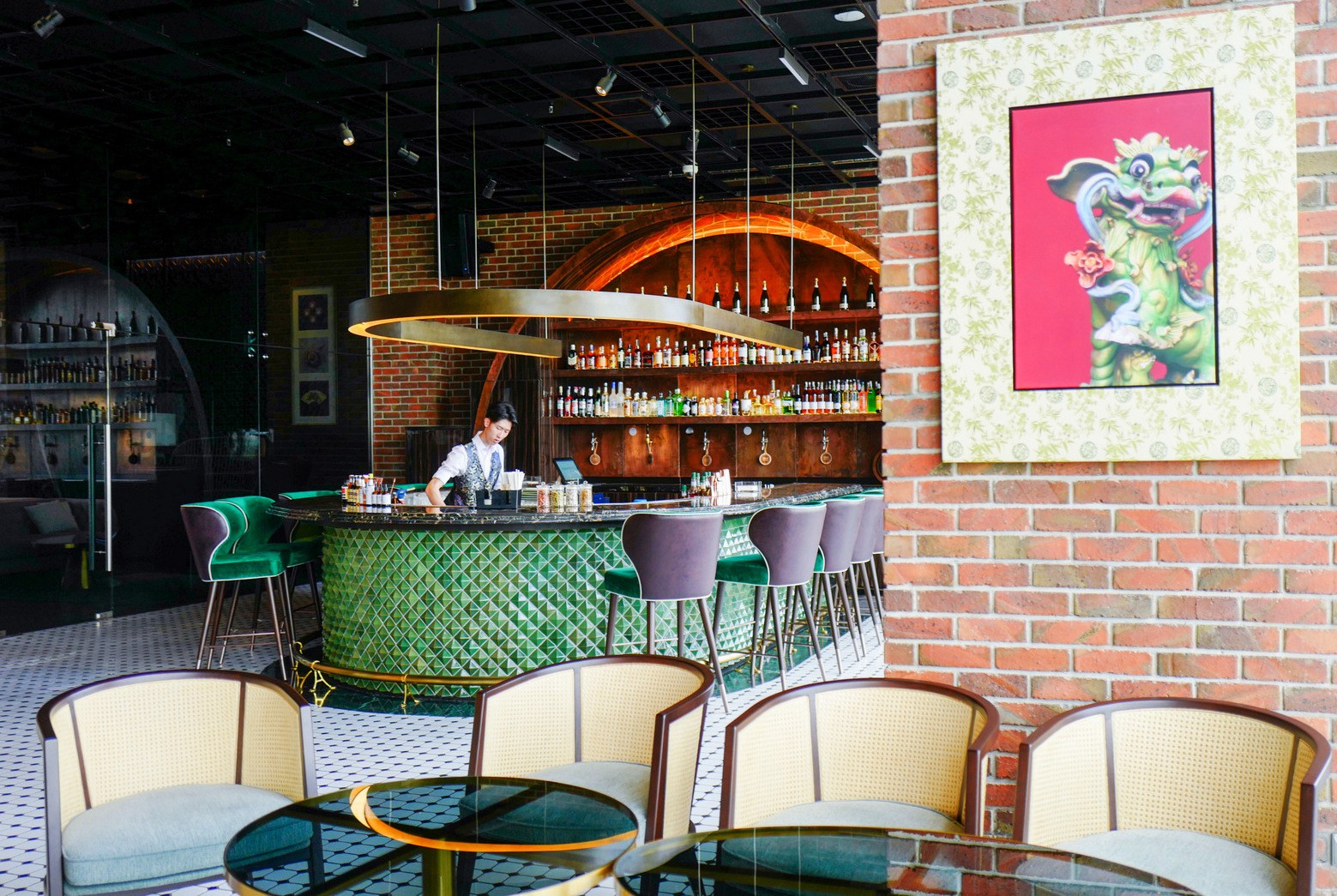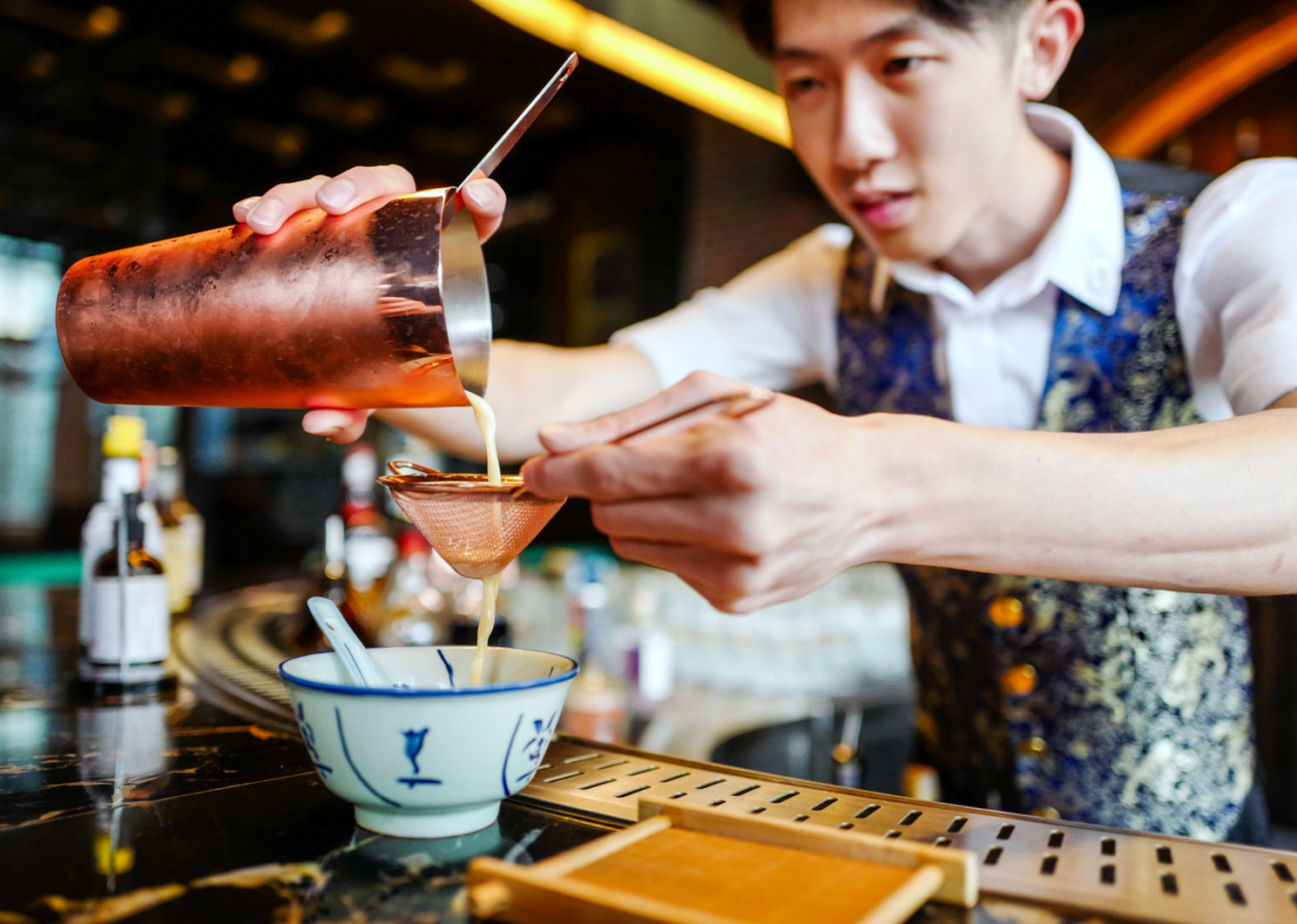 Inspirations from a rich past and revitalised future
Jann Cocktail Bar
If Kuala Lumpur's Chinatown could conjure a bar into existence then Jann would likely be the result.
Marinated in a deep respect for this neighbourhood's heritage and named after a member of the Malaysian family that helms the new Four Points by Sheraton Kuala Lumpur, Chinatown, this new cocktail parlour designed by dwp soars over the streets, and is built on a bedrock that's grounded on generations of Chinatown.
The circular bar structure, bolsters the bartenders' rapport with guests and the chinoiserie-influenced design includes lattice furnishing and portraits of dragons and Ming-era warriors.  The comfortably casual alfresco space offers an unrivalled panorama of Chinatown, with views easily stretching to the Twin Towers on a clear evening for a ravishing look at old and new Kuala Lumpur.