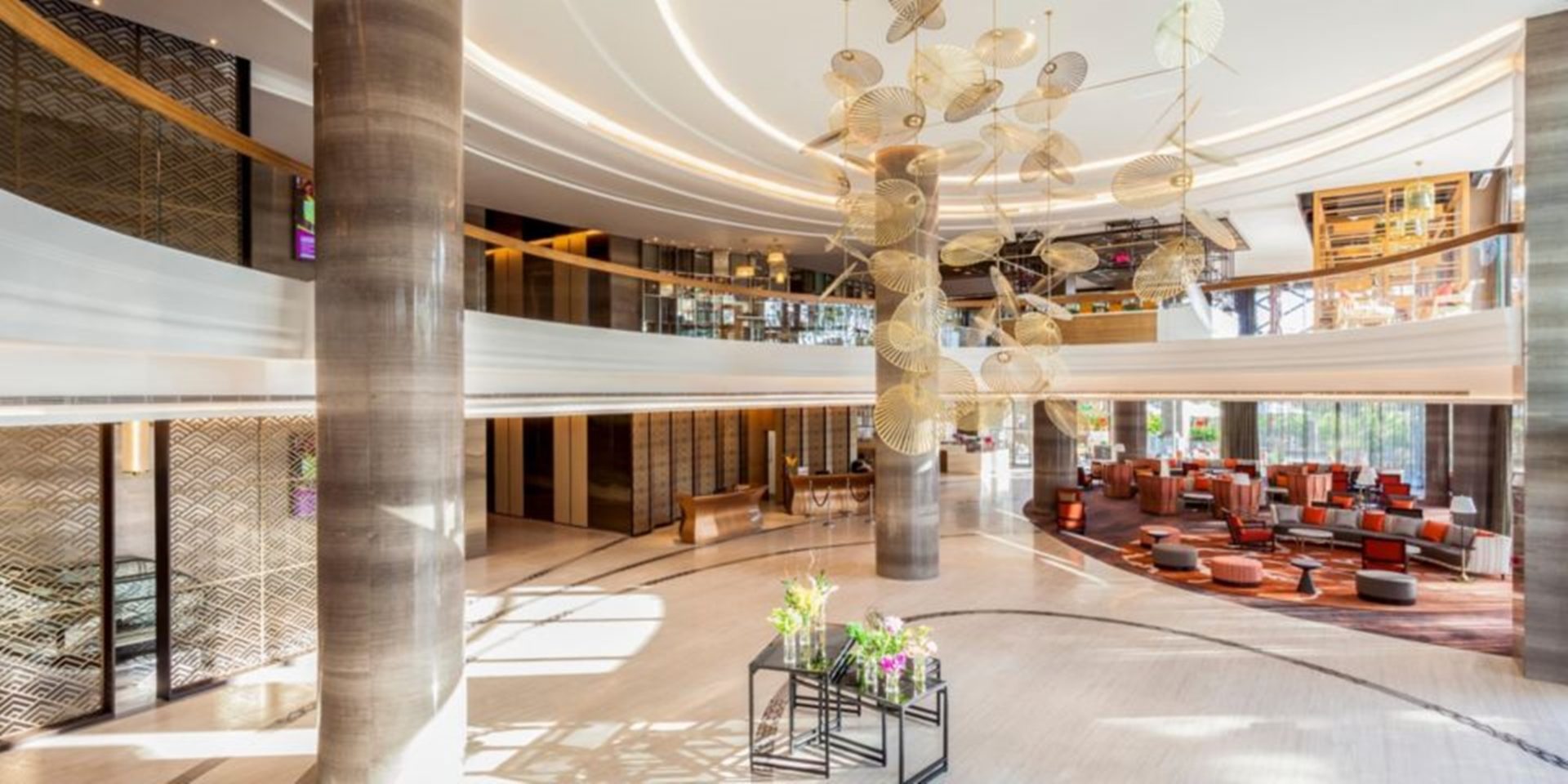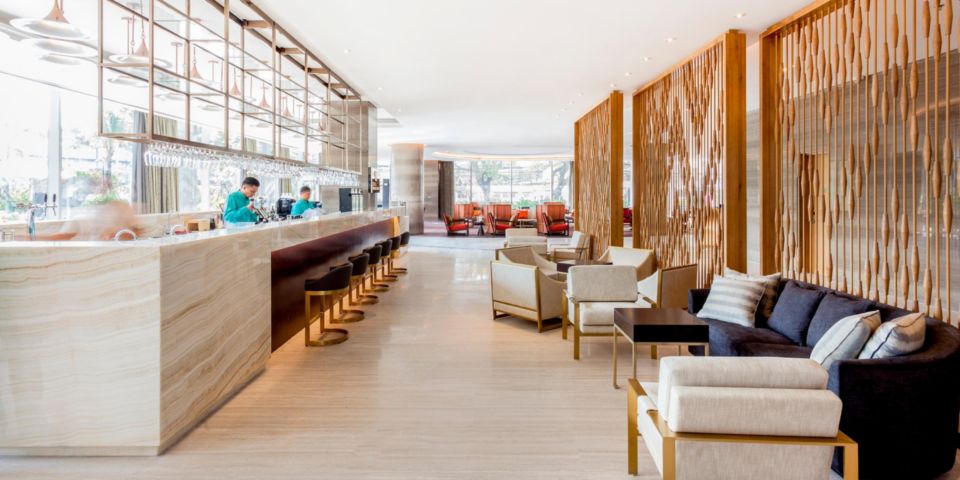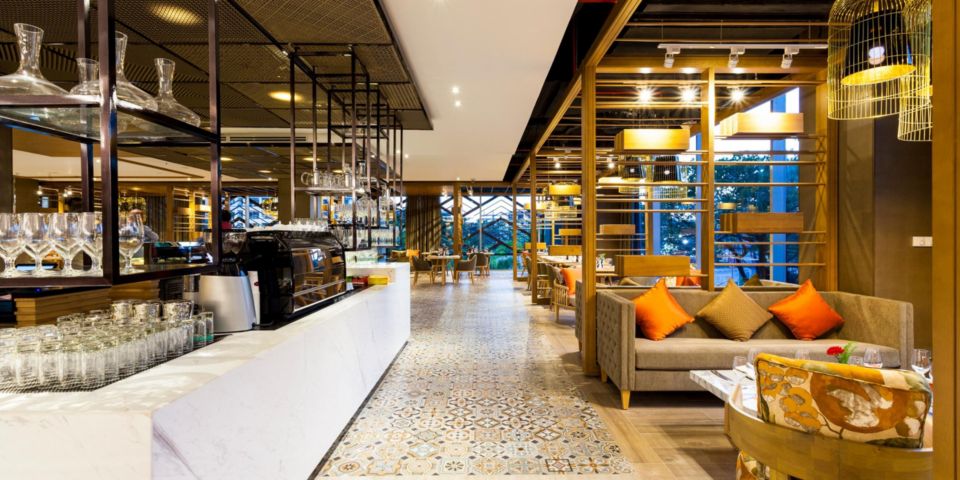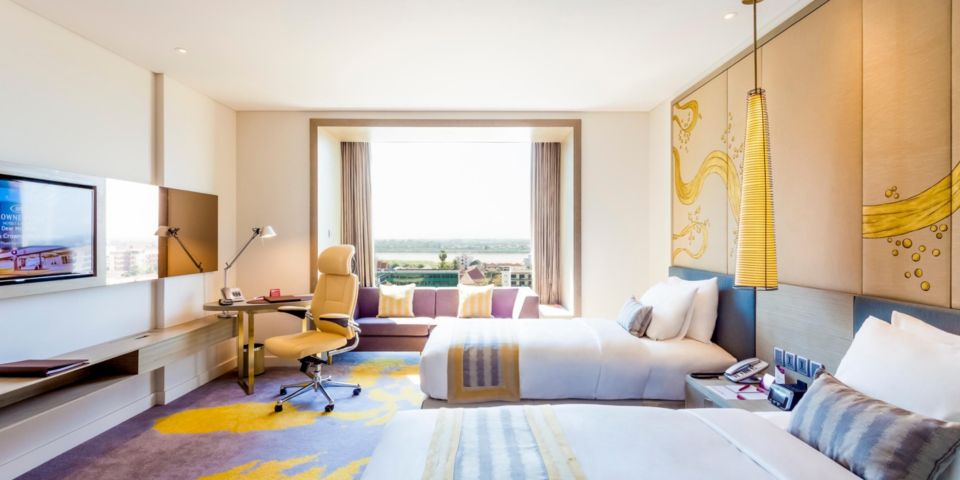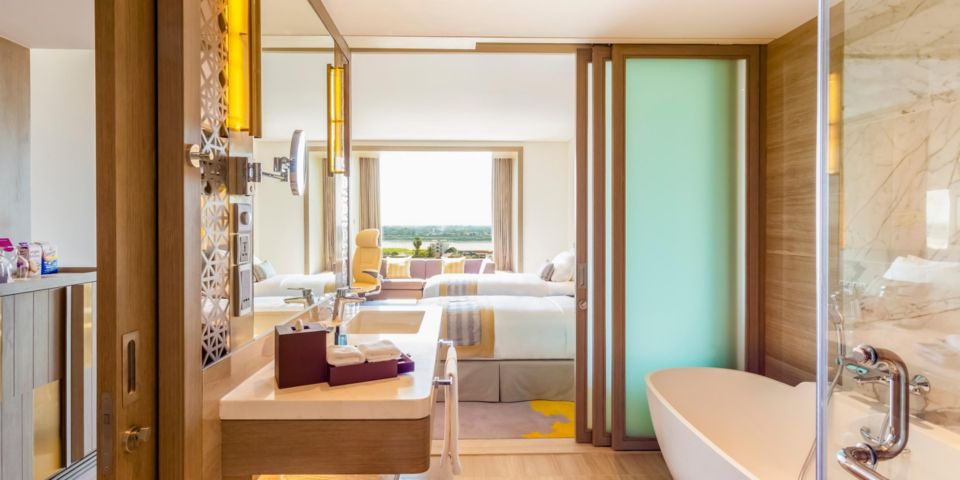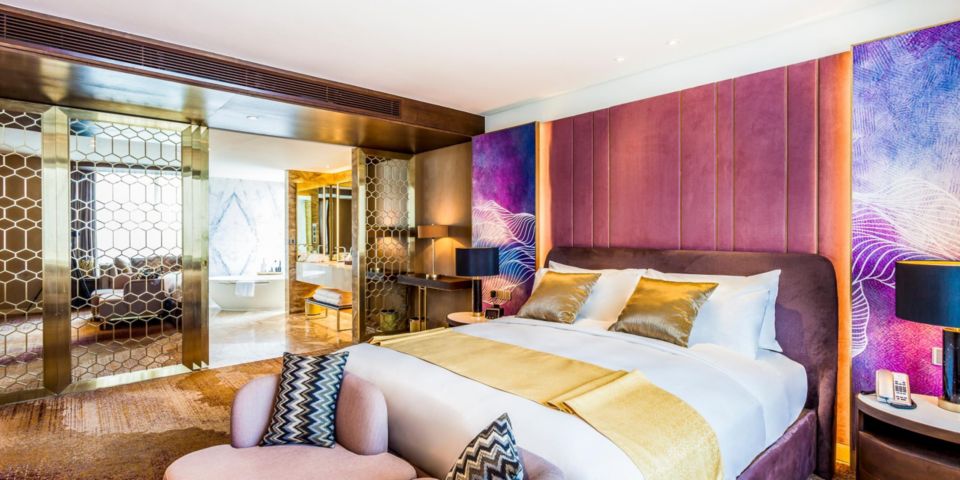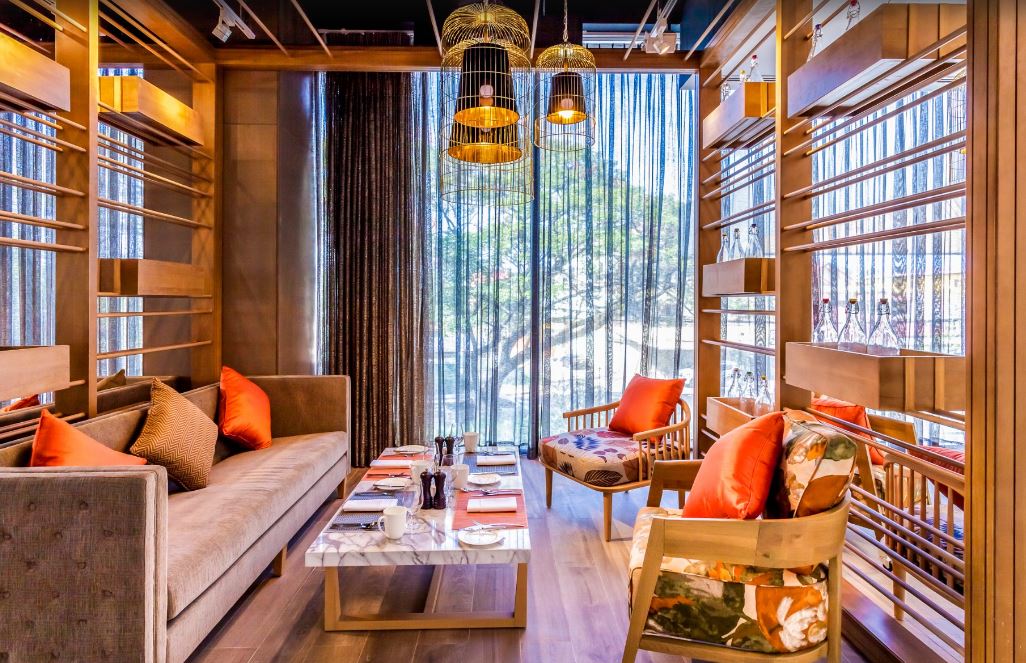 A translation of Laos' unique traditional culture into a modern hospitality experience
Crowne Plaza Hotel
Vientiane's first five star business hotel features a design drawn from the culture and geography of Laos.
dwp's core concept was inspired by traditional woven fabric designs of Laos. Guests are greeted by a double-height oval lobby with gold pod-style reception counters and geometric-patterned screens that reference traditional temple architecture.
Meanwhile, the hotel's market-style all-day dining restaurant conjures the food, culture and customs of the Mekong River.