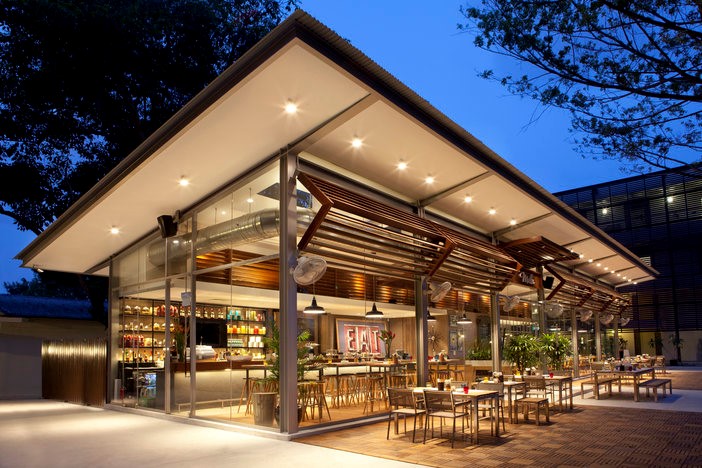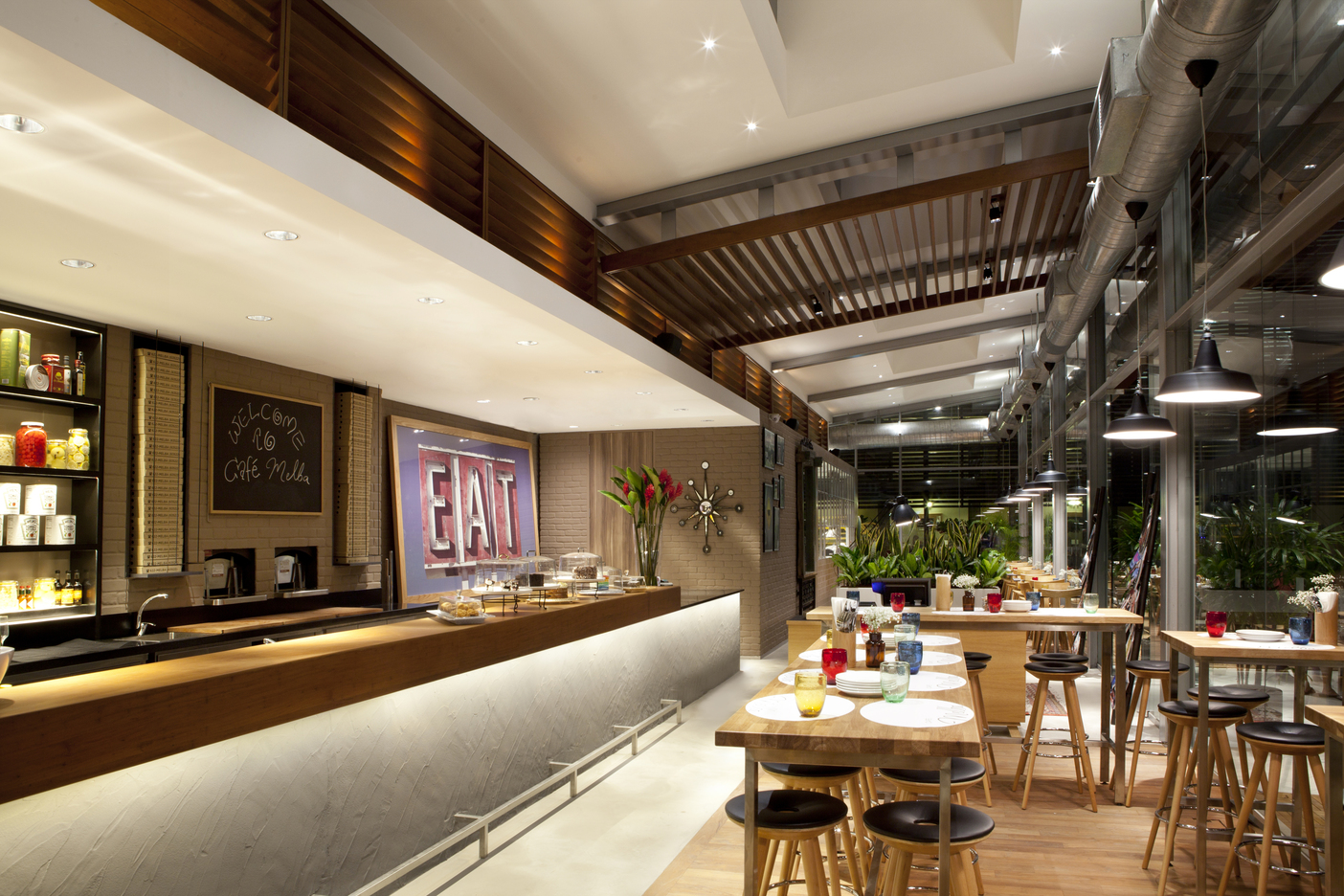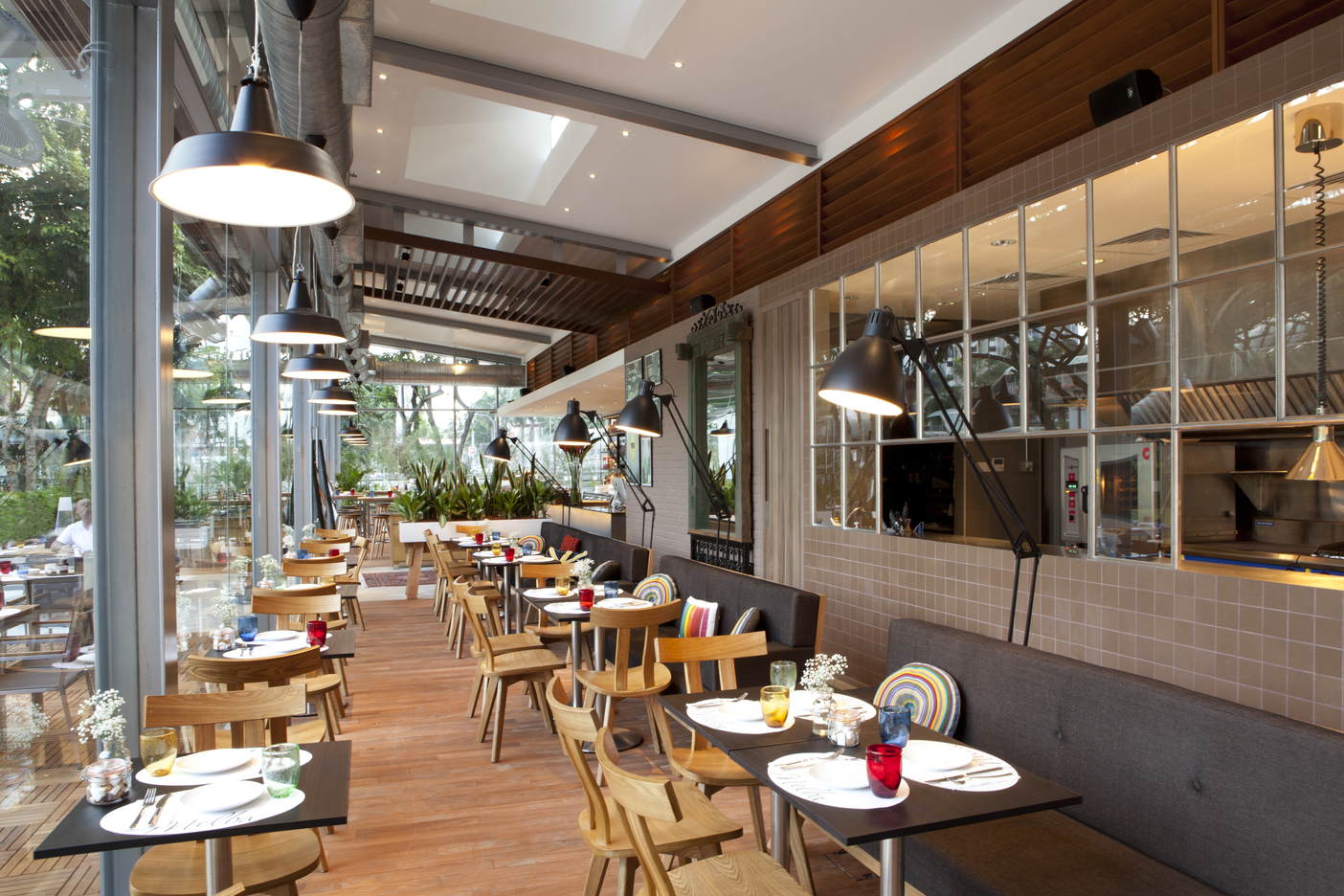 Escape the daily routines and enjoy a little time for yourself
Café Melba
The Café Melba story began with a romantic notion and a walk through the garden of 90 Goodman (the former LaSalle College of the Arts).
The old basketball court was perfectly positioned as a backdrop to the panorama of lush grass and giant stands of Angsana. It is the perfect setting for a new, single-storey café-restaurant. Away from the city, yet close enough for lunch, evening drinks or a late breakfast with your friends the kids love the grass field in front of the terrace.
Air-conditioned interiors speak of a sophisticated country feel with oiled timber floors, exposed trusses and earth toned fabrics. The raw concrete bar top is capped in polished timber-perfect for drinks in preparation for your alfresco evening on the terrace.
Awards: Winner, Best Leisure Interior Singapore, Asia Pacific Property Awards 2013 | Winner, Gold Plate Awards, Women's Weekly 2013