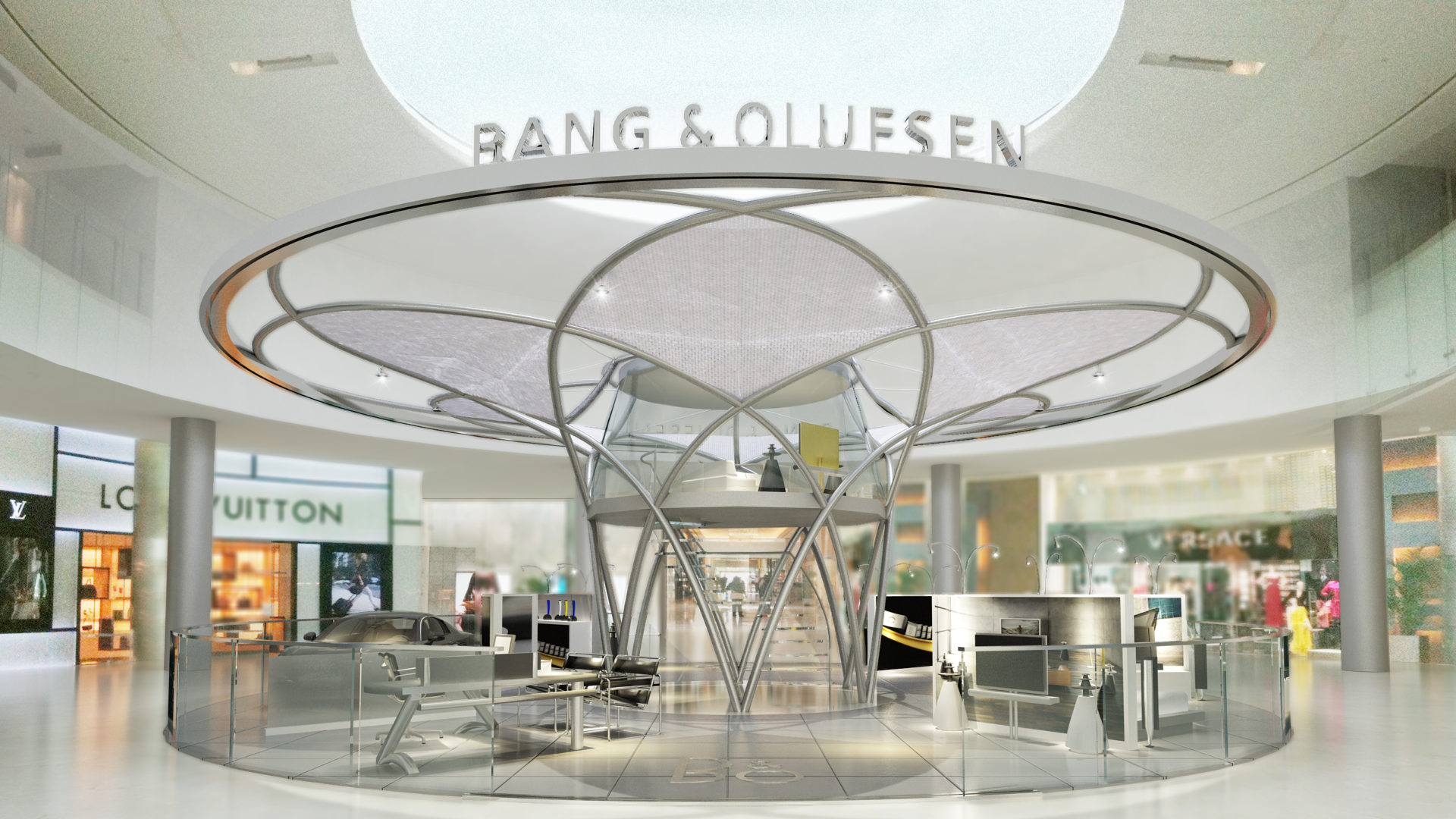 Distinctive design elevates the sound experience
Bang & Olufsen Flagship Store
Curved steel and acoustic fabric combine to create an iconic statement at this flagship store.
The open scheme departs from conventional design to entice mall shoppers within. A glass-enclosed sound room, located on a mezzanine level, provides a symphony for the senses.
The generous proportions of the design can accommodate up to five cars,  an important feature for a brand that partners with Aston Martin, Audi and others to create extraordinary sound experiences.