Ivana Simkovic presents at 2020 National Sports Convention Forum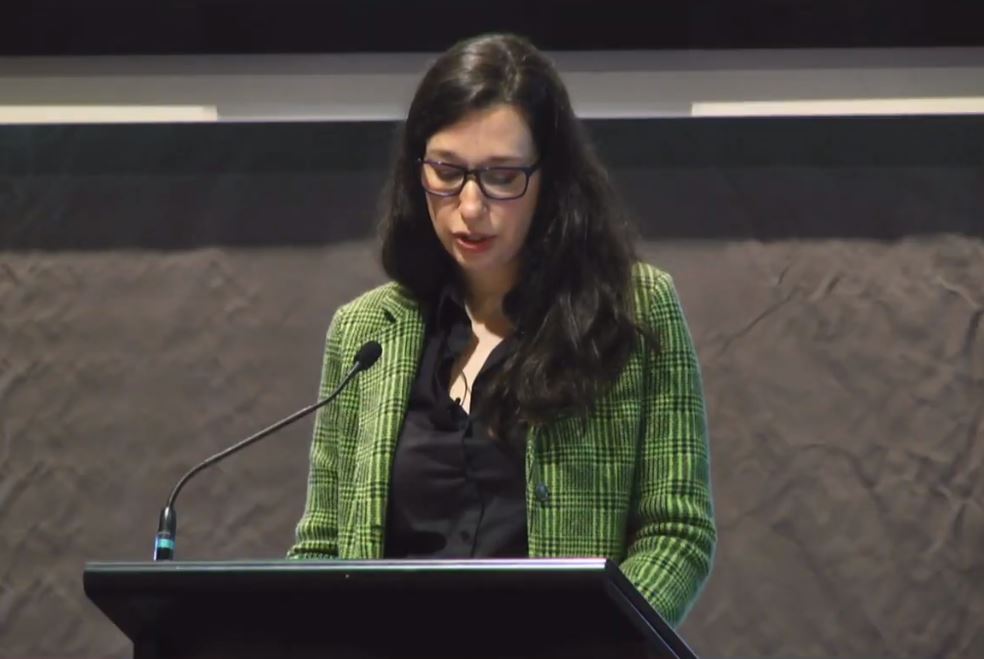 My 2020 National Sports Convention (NSC) Forum presentation focused on the discussion of Future Design for Local Government Community Recreation and Sport provision: What will the new world look like?
In answer to this question, I maintained that we must understand what the community requires–that must be a priority for consultants, local and state governments as well as the architects employed to design the future physical activity spaces and sports facilities. Although it's fair to say that the future is not likely to be as fixated on social distancing, COVID-19 will act as a catalyst for change in the way we plan traditional sport and recreation facilities in the years ahead.
There will also be an increase in the importance of combining sport, relaxation, and other holistic health-related activities. Mental health and the increased importance of preventive health care, including stress reduction, is something that has been identified by experts as an aspect of social life that should be considered seriously in the future. This year's pandemic has only expedited this need.
Further to this focus on health, neighbourhoods have seen a resurgence in appeal with the tag of the "15-minute-city" where living, working, dining, learning, entertainment, and exercise can all happen within walking distance.
This also explains why the social side of sports and leisure facilities is growing in importance. I believe enabling a community to flourish through designing facilities that are multifunctional and serve as social hubs is one of the most important aims to have in architecture.
Strategically-designed infrastructure can play a huge role in promoting social cohesion by providing spaces and activities that bring people together, encourage interaction and assist in forming social networks. Promoting more humane facilities could be a major contributor to assisting in mental health issues and social issues that modern societies face today. In future, I see community sport venues being integrated into their surroundings, into the city fabric as catalysts of urban renewal.
Sport venues can also play a leading role in sustainability. Generation Y, Z and Alpha are more environmentally conscious and more concerned for the future of the planet than previous generations. Not surprisingly, we all recognise and are aware of the future threat if we continue the way we're going. With this in mind, to lessen our impacts, future sport facilities should leave no footprint and should generate their own energy. We should make an effort to source recycled material where possible and be conscious of our efforts in creating sustainable designs.
These are just some of the trends which will assist in transforming cities and local neighbourhoods into quieter, cleaner, safer, healthier, more friendly, walkable, bikeable, and greener communities.
Tags: Abu dhabi, Agile workspace, Archi, Architect, Architecture, Artist, Asia, Bangkok, Bar, BIM, Blessing, Blog, Boutique, Business, Civic, Construction, Content, Creativity, Culture, David Clarke, Debate, Design, Designer, Digital, Digital technology, Digital transformation, Digitisation, Drama, Drink, Dubai, Education, Email, Experience, F&B, Food, Future, Health, Healthcare, Hicap, Ho chi minh, Hong kong, Hospital, Hospitality, Hotel, Hotel design, Human, Information, Innovation, Interior, Interior design, Interior designer, Interview, Knowledge, Lebua, Lifestyle, Luxury, Luxury design, Luxury interior, Marriott, Middle east, Mindful, News, Newsletter, Phone, Profile, Profit, Psychology, Residential, Restaurant, Romance, Saigon, School, Signage, Sky, Smartphone, Smartphones, Social media, Social psychology, Sport + Leisure, Studio, Success, Sustainibility, Tech, Technology, Thailand, Trends, Video, Vietnam, W hotel, Wayfinding, Wellbeing, Women