Interview with Jorge Ortega, dwp Melbourne Studio Design Director
Jorge is a registered architect in Mexico and the UK with a masters degree from the Architectural Association in London. His professional experience includes working with Zaha Hadid Architects and Foster & Partners (UK), Aedas (HK), Hassell and Bates Smart (AU). He has delivered projects in Mexico, Europe, the Middle East, Southeast Asia and Australia.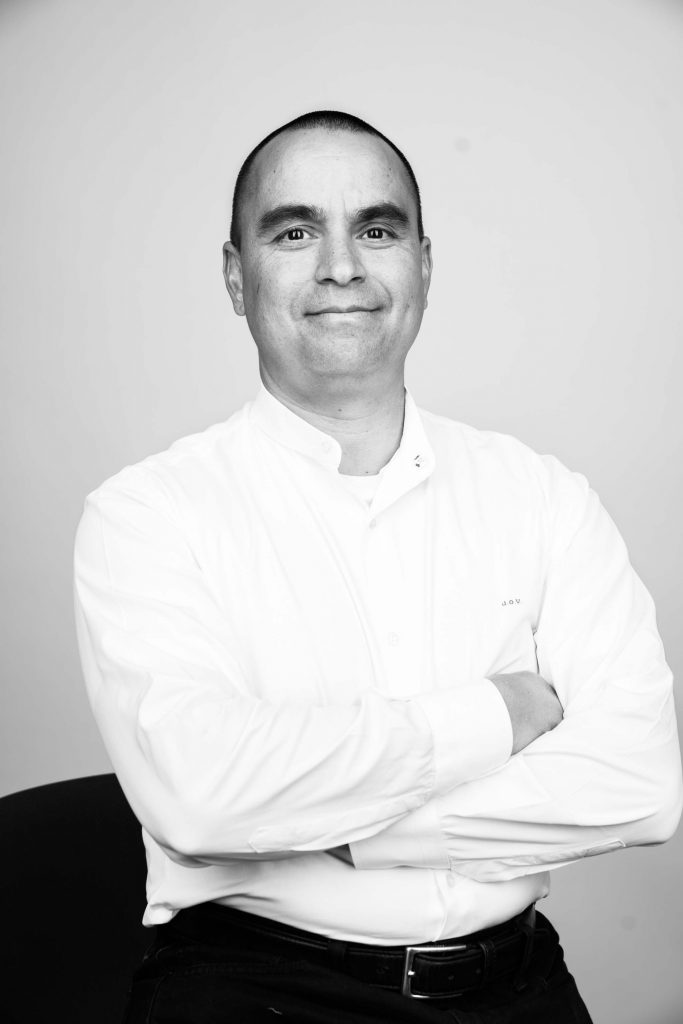 Tell us about yourself and what you enjoy.
I was born and raised in Mexico and was inspired in my career choice by my father, an architect with his own practice undertaking projects in hospitals and healthcare.
I am actively engaged in architectural education and research including running masters design studios at Curtin University and Melbourne School of Design.
Outside of work I am a committed archer and have been involved in martial arts for 25 years. I love snowboarding. I have also been a glider pilot, a scuba diver and a skydiver (activities I hope I can go back to once I have some more time!!!).
I have traveled extensively and enjoy discovering other cultures (particularly through food). I'm interested in understanding how other people see the world.
What does design mean for you?
Design as a problem-solving exercise is one of my passions; the statement 'less but better' by Dieter Rams succinctly articulates the design approach to which I wholeheartedly subscribe. I believe that creativity is the key to the future of human endeavor and critical thinking is the key to success. Design, and the value it provides to society, is becoming increasingly more influenced by how it is produced; I believe the means of production should be secondary to the tangible and intangible values pursued by the design intent which should be first and foremost established by identifying its goals accurately, clearly and objectively.
I'm also passionate about the study and understanding of the human condition including both behavioral and narrative economics; I'm fascinated by our decision-making process and how it is mostly driven by non-rational processes.
How do you like to help your clients and your team?
I like to contribute to strengthening the team's ability to deliver complex design tasks without compromising delivery or built quality. I also like to expand the team's strategic thinking and communication skills using my teaching and mentoring experience. I am particularly interested in helping narrow the gap between the front-end ideas and the back-end implementation of those ideas.
Tags: Abu dhabi, Agile workspace, Archi, Architect, Architecture, Artist, Asia, Bangkok, Bar, BIM, Blessing, Blog, Boutique, Business, Civic, Construction, Content, Creativity, Culture, David Clarke, Debate, Design, Designer, Digital, Digital technology, Digital transformation, Digitisation, Drama, Drink, Dubai, Education, Email, Experience, F&B, Food, Future, Health, Healthcare, Hicap, Ho chi minh, Hong kong, Hospital, Hospitality, Hotel, Hotel design, Human, Information, Innovation, Interior, Interior design, Interior designer, Interview, Knowledge, Lebua, Lifestyle, Luxury, Luxury design, Luxury interior, Marriott, Middle east, Mindful, News, Newsletter, Phone, Profile, Profit, Psychology, Residential, Restaurant, Romance, Saigon, School, Signage, Sky, Smartphone, Smartphones, Social media, Social psychology, Sport + Leisure, Studio, Success, Sustainibility, Tech, Technology, Thailand, Trends, Video, Vietnam, W hotel, Wayfinding, Wellbeing, Women