dwp | remote: global business continuity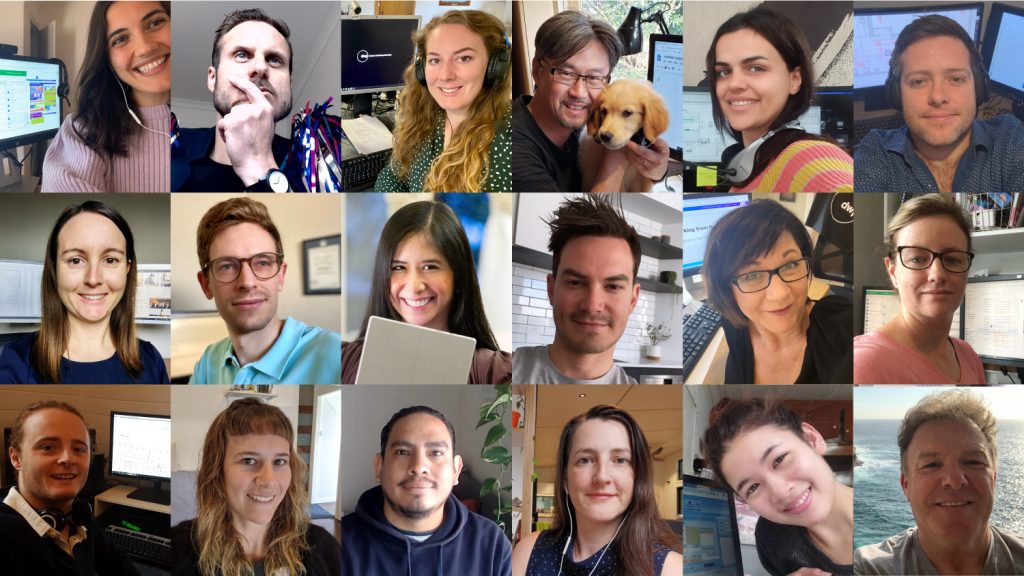 At dwp we are better placed than ever before to deliver sustainable, innovative and beautiful designs thanks to sustained investment in people and technology.
dwp's digital transformation began in 2018 and has seen the business move seamlessly to a full remote working model – the benefits of which have begun to be fully realized since the onset of the Covide-19 Coronavirus Pandemic. There is no denying that this pandemic will create a new norm in the way many businesses are run around the world, so far it has highlighted the level of resilience built into dwp's new ways of working and smart investment in technology. Already paying dividends, our team of 350 staff have been working in fully agile, wireless environments using digital design tools and cloud-based applications since the onset of the recent global crisis. Moving our core design delivery and communication platforms to the cloud has been truly transformational in our ability to allow full business continuity for our clients, suppliers and partners.
Cloud-Based Systems
dwp made critical changes to it's core technologies in 2018 and 2019 to become a 100% cloud based, digital design business. Cloud based systems bring transformational changes to the way people work and interact with each other. dwp is a global business that operates in multiple countries and our initial focus was to move our 13 design studios from an IT platform centered around servers to a transformed business built fully on the cloud. We moved 87 servers over a 12 month period, storing all of our data to the cloud to become a totally digital platform.
dwp fully utilizes the Google Cloud & Amazon Cloud platforms that similarly allow for real-time co-working in documents, spreadsheets, specifications and related industry requirements across multiple locations at any one time.
In addition, all dwp staff, customers and consultants are able to utilize our cloud-based Google Chat and Meet conference and 3CX telephone systems for remote meetings, presentations, project reviews and alike. Operating in this versatile way means that employees no longer have to be physically present in the office to conduct board meetings and brainstorming sessions, allowing meeting presence from multiple, remote locations.
Revit and BIM360
dwp's design technology platforms facilitate real-time co-working across multiple locations in shared BIM models using Autodesk's cloud-based Revit and BIM360. BIM 360 is a unified platform connecting our project teams and data in real-time, from design through construction, supporting informed decision-making and leading to more predictable and profitable outcomes.
This platform allows for everyone in the team to work on a shared model despite geographical location. For example, one of the major Dubai hotel projects dwp is currently designing includes team members from UAE, Thailand, Melbourne, Vietnam and Manila. All of whom work together in real time from office or home.
The platform also enables us to work with real time visualizations tools such as EnScape and provides the capability for our consultants, from engineers to lighting designers, to work live within the platform.
Wireless Working
Gone are fixed wired workstations and cubicles, these are a thing of the past; dwp's business is now conducted in an agile, mobile work environment freeing our teams to work in ever changing configurations and modes without constraints.
By eliminating fixed devices and cables all dwp employees are now able to move freely from team to team, space to space, and shift work locations as and when required, encouraging experimentation, creative collaboration, and eliminating the boundaries between office and home. This mobile way of working brings with it an air of inclusivity and agility and contributes to an increase in individual and team growth.
5G Technology
The advent of 5G technology is reframing the way people work and interact with each other and the implications of these changes in workspace design are extending beyond simply higher speeds. The more traditional ways of working are being replaced with new modes of interaction and technologies to reap the full benefits of 5G.
A 5G office will create limitless opportunities to combine wireless, augmented, virtual and mixed reality technologies to transform workspaces. With a promise of an immediate interaction of technologies and devices with one another and movement of large amounts of data with no noticeable delay, dwp believes that a 5G network-enabled office is the next evolutionary step in a truly wireless workplace.
"The implications of these changes extend beyond simply higher speeds. A 5G network-enabled office is the next evolutionary step in a truly wireless workplace. Our digital transformation, above all, is enabling a more transparent office structure, allowing an uninterrupted flow of people and ideas facilitated by flexible spaces." – Scott Whittaker, dwp Founder and Group Creative Director.
dwp's Thailand studio already runs on AIS Advanced 5G network with other dwp studios coming online soon. dwp is driving innovation and adapting workplace design to the 5G era through the firm's first-hand experience of how design strategies incorporating digital capabilities can build future proof work environments.
Among the early innovators to fully embrace 5G, as limitations of speed, access and latency disappear, dwp is leading by example by designing workplaces that are fully equipped and ready to maximise the potential of 5G. As the design of the physical work spaces continue to evolve to accommodate and incorporate wireless technology and digitalisation, we are working with stakeholders to re-imagine workplaces free from the constraints of fixed office environments and helping our clients such as; Diageo, Pepsi and Glowfish to imagine wireless agile workplace frameworks that are ready for 5G in 2020. dwp Founder and Group Creative Director Scott Whittaker sees this move towards full digitalisation as an opportunity to help clients realize a vision of a workplace beyond its current constraints and focus on effective ways of working using digital and wireless tools enabled by 5G, he says: "The changes we see in the workplace is greater sharing of knowledge and collaboration between remote teams with more immersive communication technologies and tools. Fluidity of movement and data sharing will allow dwp faster and more organic knowledge and resource sharing among employees."
dwp's design studios in the Middle East, Asia and Australia, 350 staff strong, are already working in fully agile, wireless environments using digital design tools, cloud-based applications and providing experience-based expertise to clients that are ready to transform their organisations. To find out more about our digital transformation and how it can benefit you – our clients, contact scott.w@dwp.com.
Tags: Abu dhabi, Agile workspace, Archi, Architect, Architecture, Artist, Asia, Bangkok, Bar, BIM, Blessing, Blog, Boutique, Business, Civic, Construction, Content, Creativity, Culture, David Clarke, Debate, Design, Designer, Digital, Digital technology, Digital transformation, Digitisation, Drama, Drink, Dubai, Education, Email, Experience, F&B, Food, Future, Health, Healthcare, Hicap, Ho chi minh, Hong kong, Hospital, Hospitality, Hotel, Hotel design, Human, Information, Innovation, Interior, Interior design, Interior designer, Interview, Knowledge, Lebua, Lifestyle, Luxury, Luxury design, Luxury interior, Marriott, Middle east, Mindful, News, Newsletter, Phone, Profile, Profit, Psychology, Residential, Restaurant, Romance, Saigon, School, Signage, Sky, Smartphone, Smartphones, Social media, Social psychology, Sport + Leisure, Studio, Success, Sustainibility, Tech, Technology, Thailand, Trends, Video, Vietnam, W hotel, Wayfinding, Wellbeing, Women