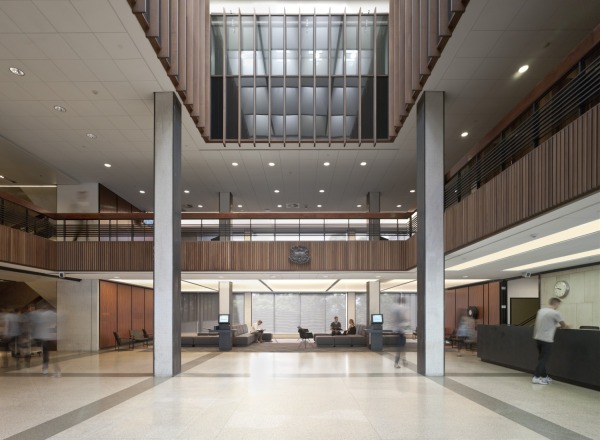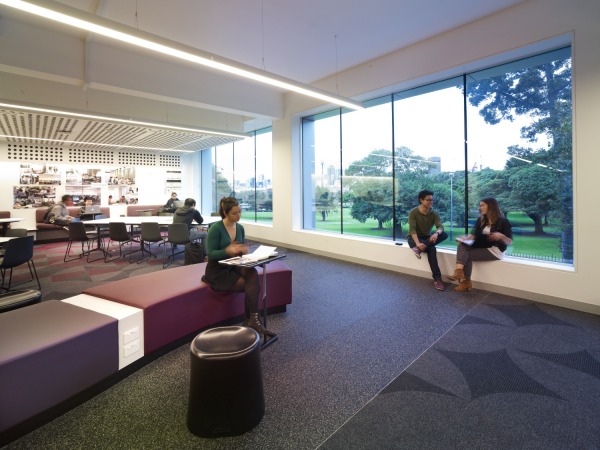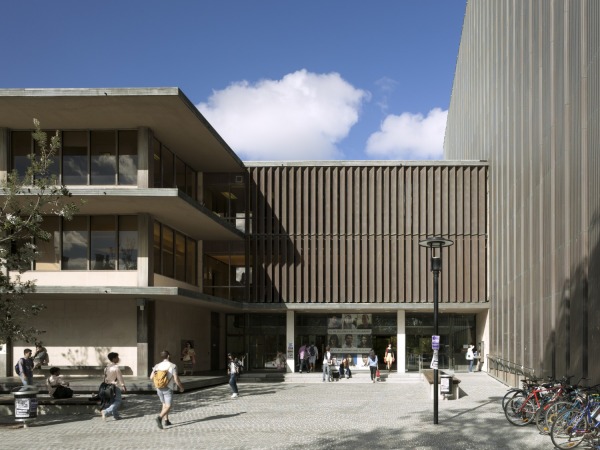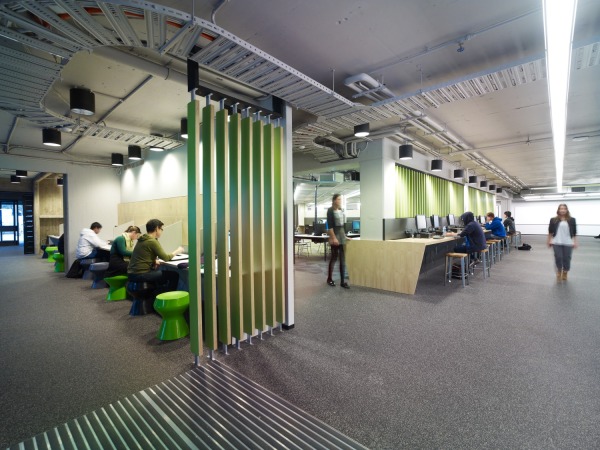 Dynamic connected campus and learning hub
University of Sydney Fisher Library & Learning Network
An innovative learning network of study hubs and library at the Camperdown campus of the University of Sydney.
The University wanted to draw the campus together, encouraging greater interaction and collaboration across all disciplines, connecting the disparate parts.
dwp created learning centres within the existing Fisher Library (at the heart of the campus) and also in the satellite areas in the Carslaw and Peter Nicol Russell (PNR) buildings. Reflecting international education trends towards corporate-style learning environments, students now have study spaces that are flexible, multi functional and interconnected.
The dynamic look and feel of the hubs creates an upscale, vibrant ambiance in which pupils mingle and study and, tutors agree, makes a fundamental contribution to the pursuit of academic excellence.
The university campus' learning in the environment approach realigns study, teaching, research and knowledge.