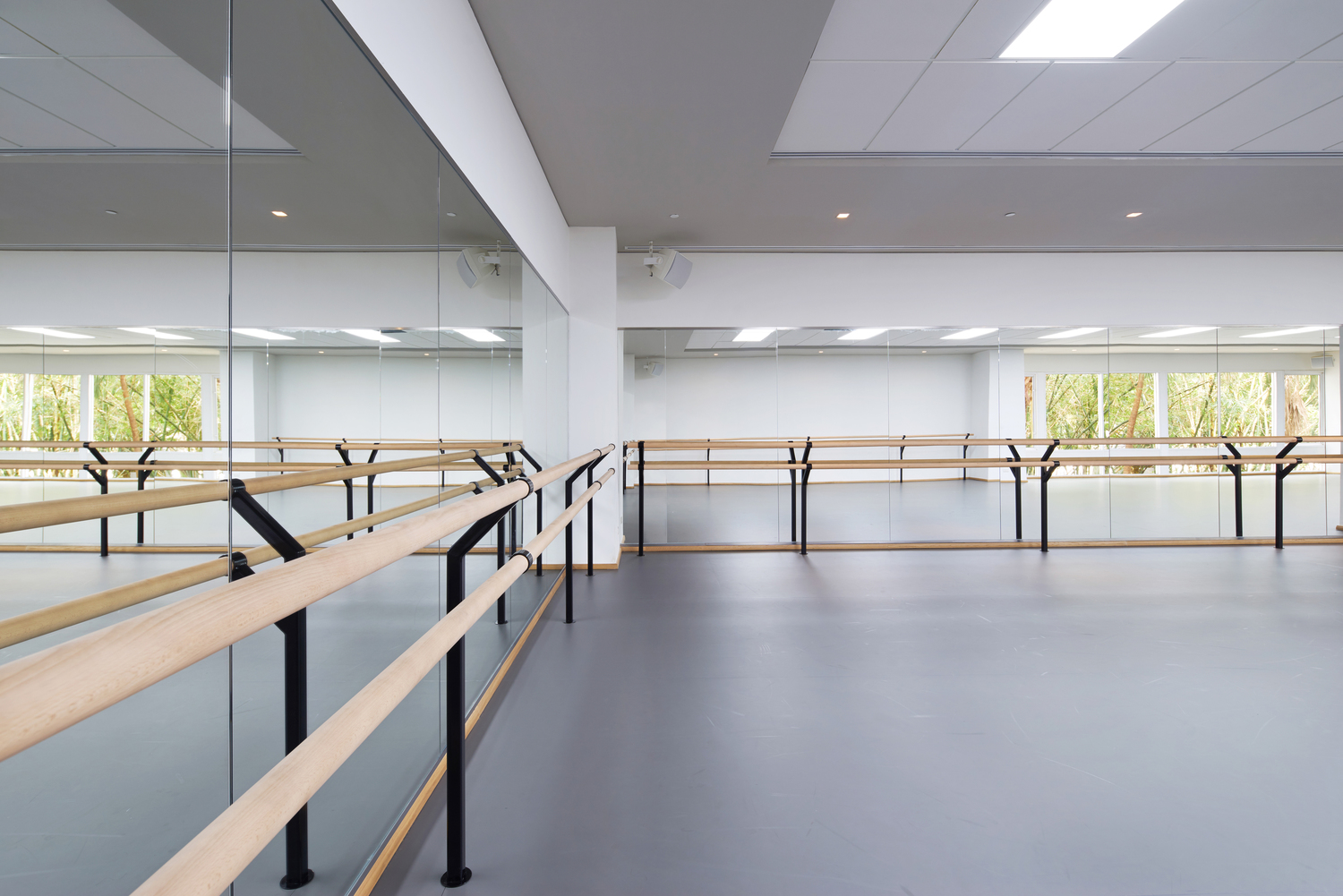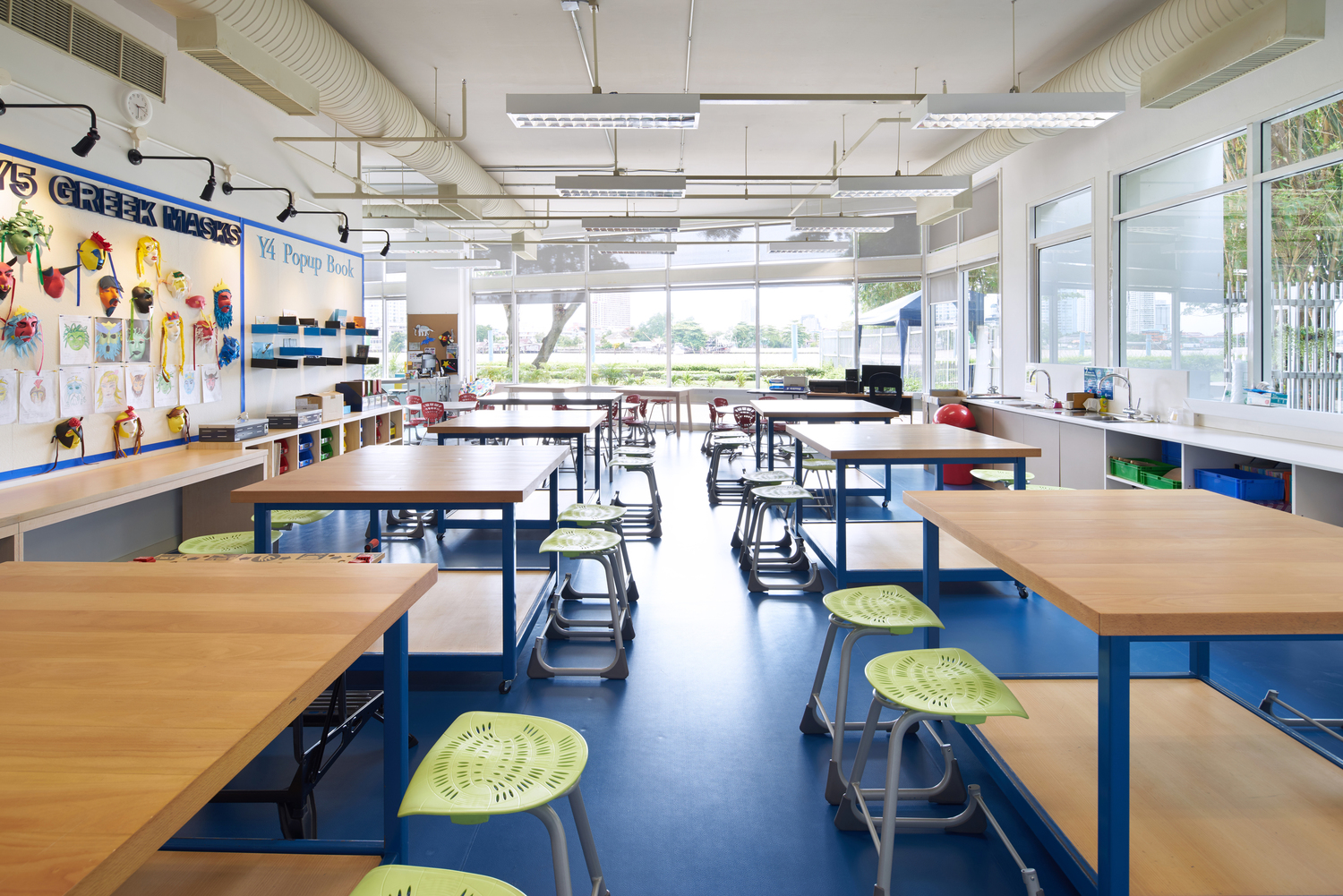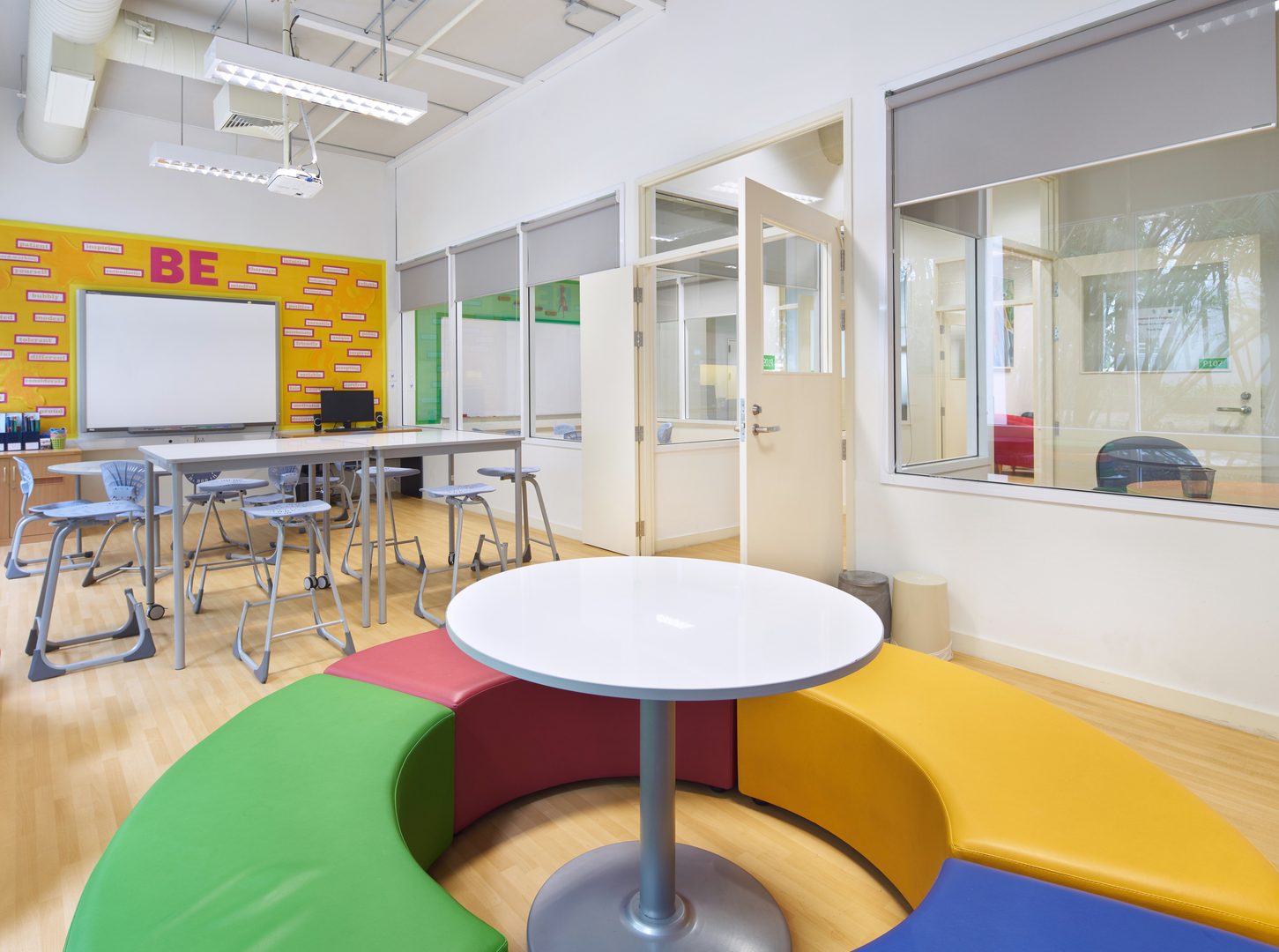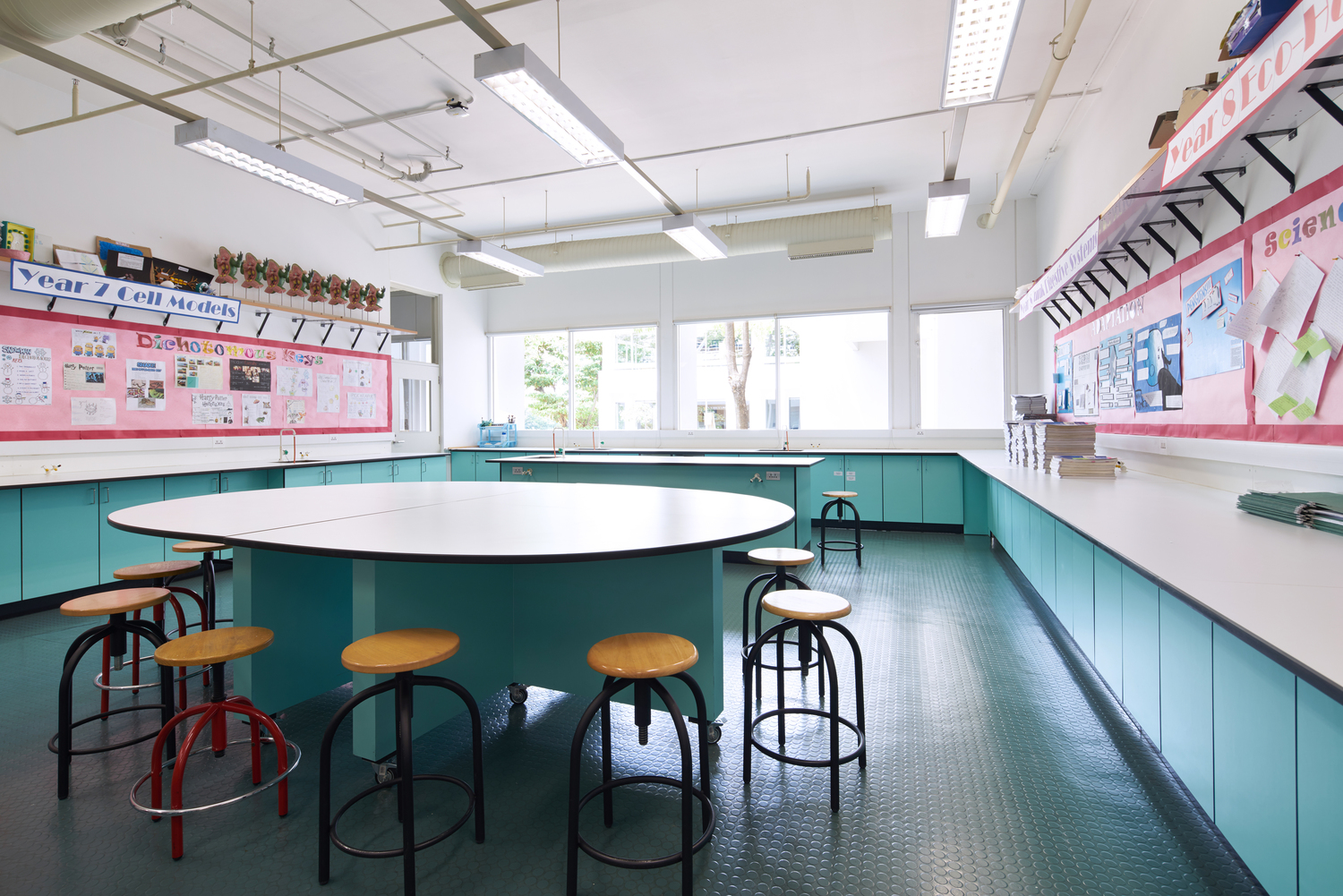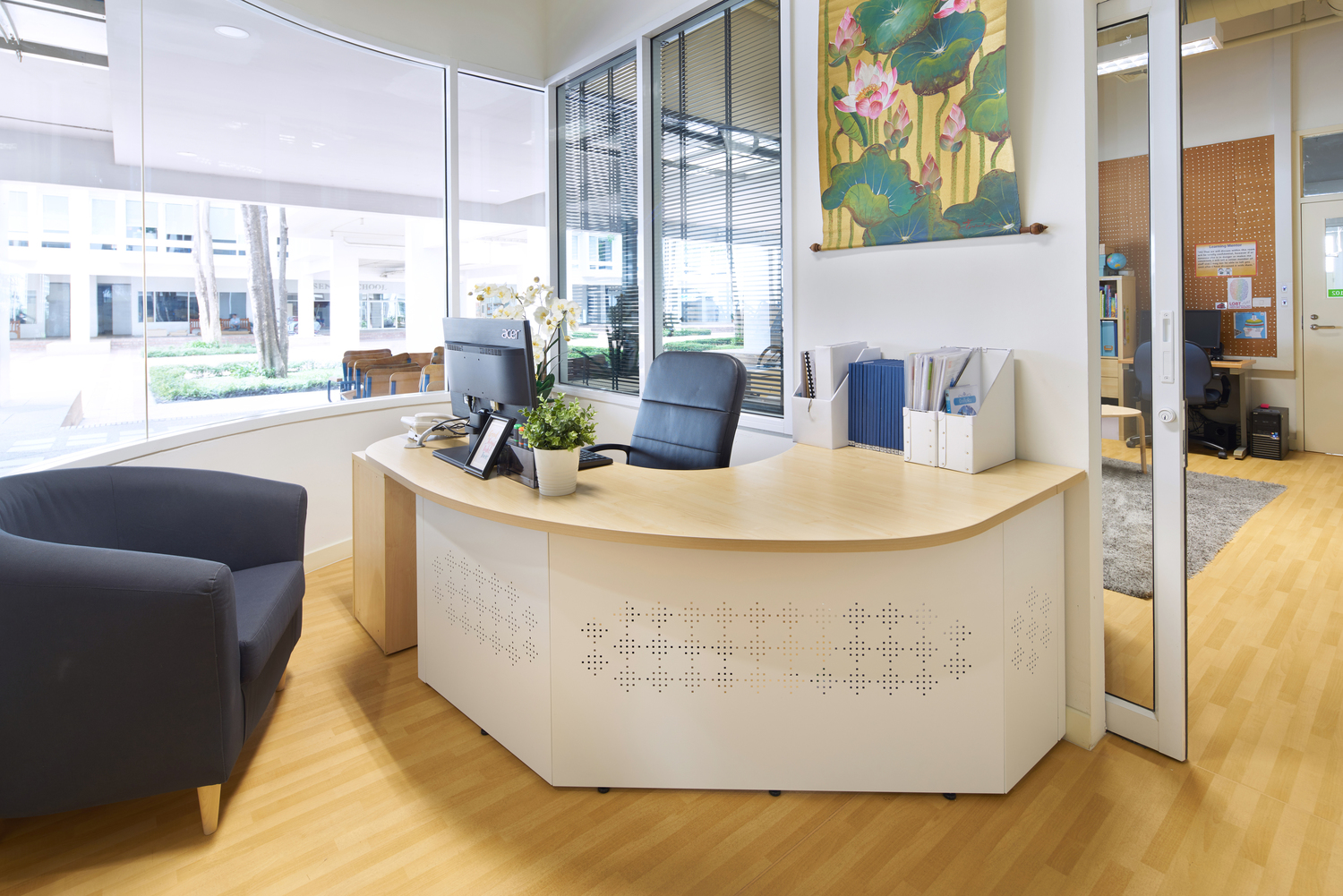 Education and inspiration
Shrewsbury School
The existing classrooms of the school needed renovating and upgrading with a special focus on the dance studio.
For the renovation a Harlequin dance floor was specially imported from the United Kingdom. The Memorial Hall, junior and senior laboratories and canteen were all transformed for the students and staff to enjoy studies as well as downtime, all the while maintaining the school's studious identity.
dwp used splashes of tasteful, bright and energetic colour. With a low key background of blonde woods, greys and white to strike the right balance between stimulation and learning. Lightweight and strong, brightly coloured seating was used throughout the school and communal desks used to encourage group leaning and communication.
The area rug in Junior Innovation Centre is an inviting turquoise focal point for the students to congregate. Custom made storage units (per the teacher's request) provide convenient storage and clean lines for ambiance.