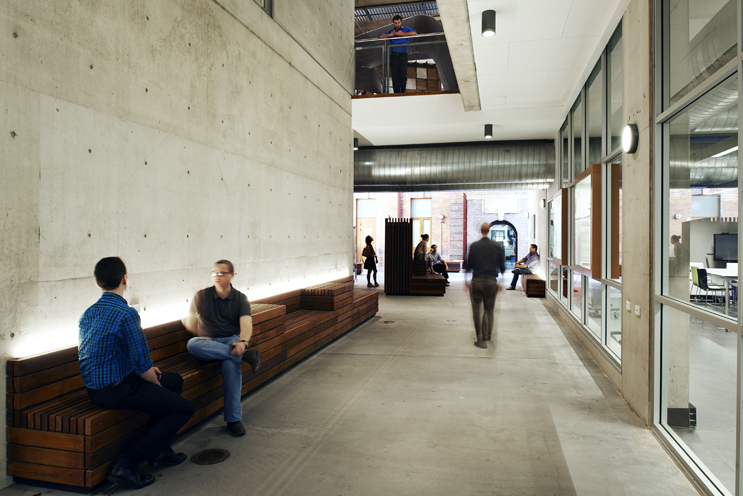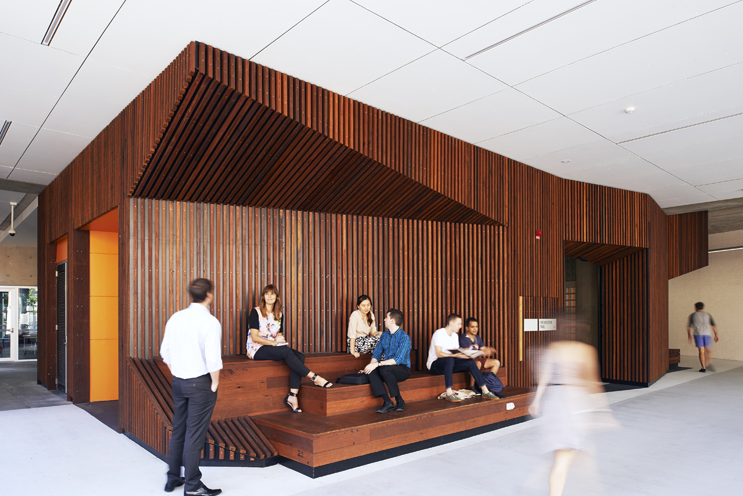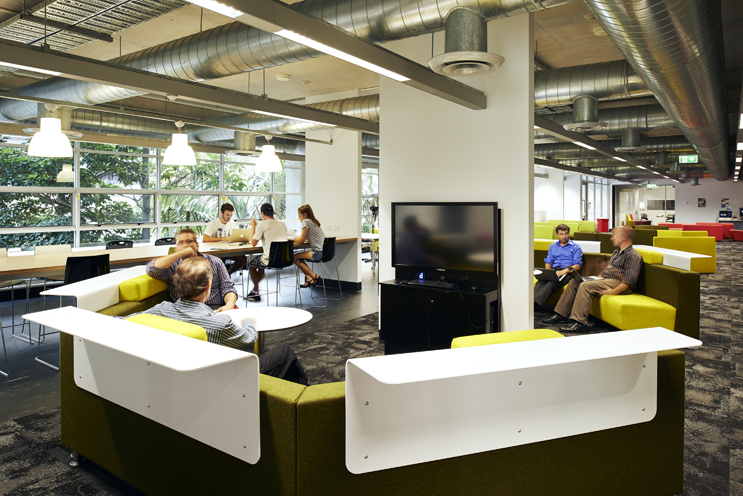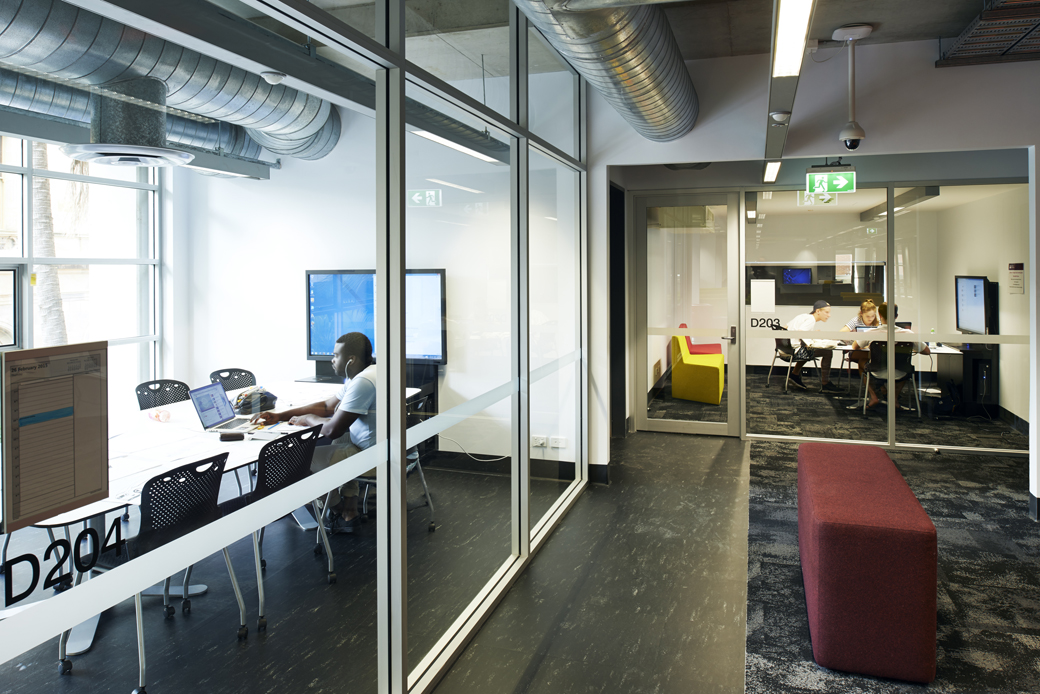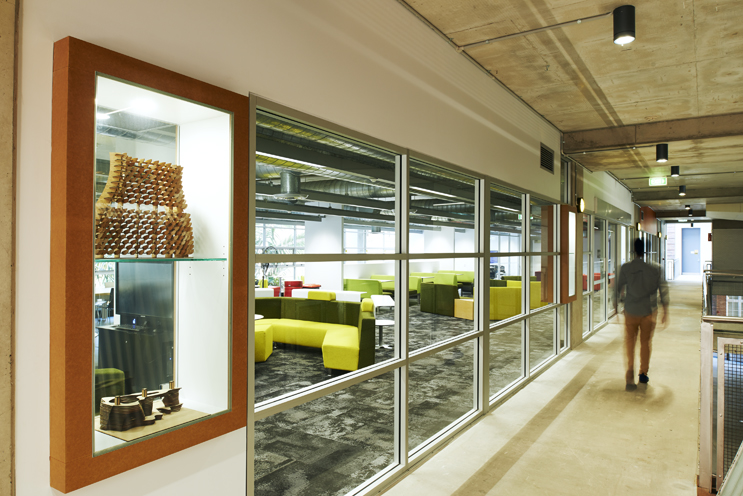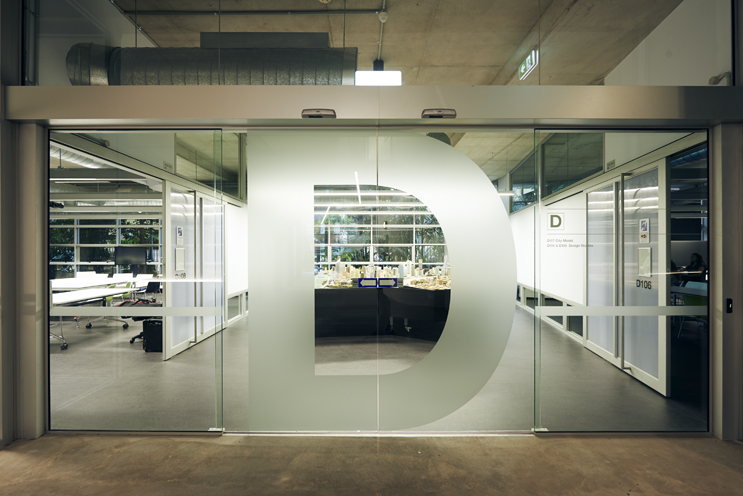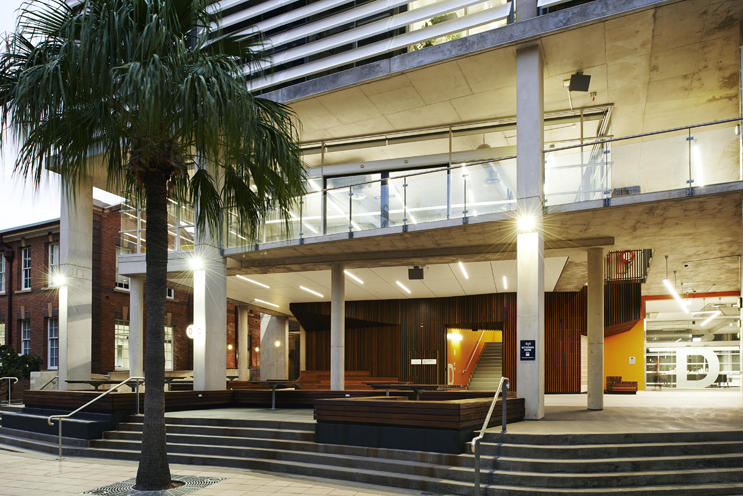 Collaboration and creativity without boundaries
Queensland University of Technology D Block Creative Industries School of Design
A setting that sparks collaboration, creativity and peer-to-peer learning is an essential element of education in architecture and interior design.
dwp's design centres around an informal gathering place, The Forum, which breaks down barriers to learning and brings people together for group work, lunchtime gathering or simple lounging.
Next door, a gallery dedicated to Brisbane's urban form provides students with an immersive understanding of their city's scale and scope.