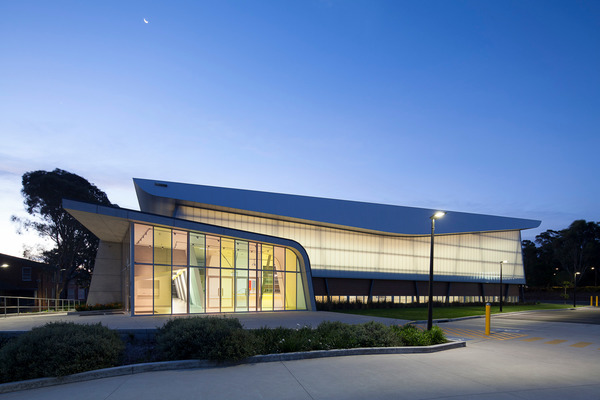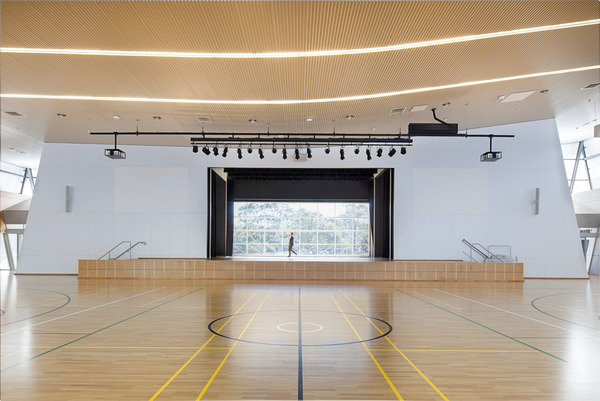 Adaptability of design and function
Mt St Joseph Multipurpose Hall
The philosophy of Mount St Joseph Milperra school in NSW Australia encourages a love of learning, self-reliance and physical activity in its students.
Their new multipurpose hall is a flexible, innovative facility that adapts to the changing needs of the school and the local parish.
dwp's brief was for the hall to be suitable for students as well as the local community. It is designed to encourage year-round and after-work use to maximise utilisation.
The hall includes something for everyone: a gym with a weights, an aerobics room and a school assembly area that can accommodate more than 1,200 seats. A function space, a performance space, an examination space, a stage and green rooms that are also used as teaching spaces.
The innovative, state-of-art stage allows performances to be made inside in the hall or outside; facing the school oval. Stage wings accommodate large-scale performances and can also operate as classrooms. The design allows the hall to switch modes quickly and efficiently, using stackable mobile furniture and integrated storerooms.