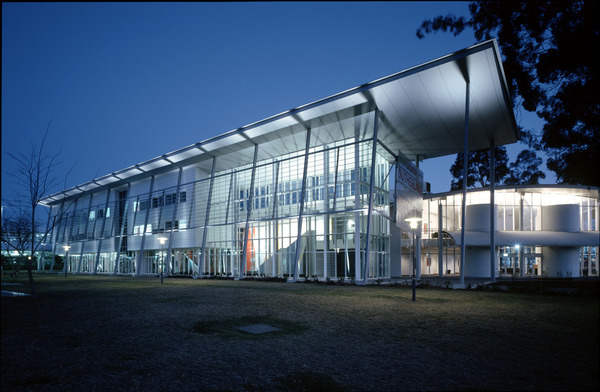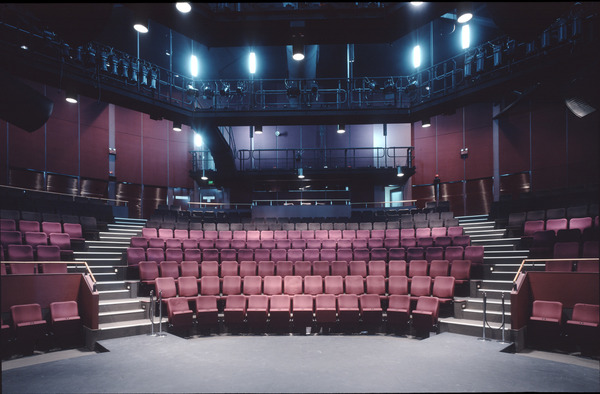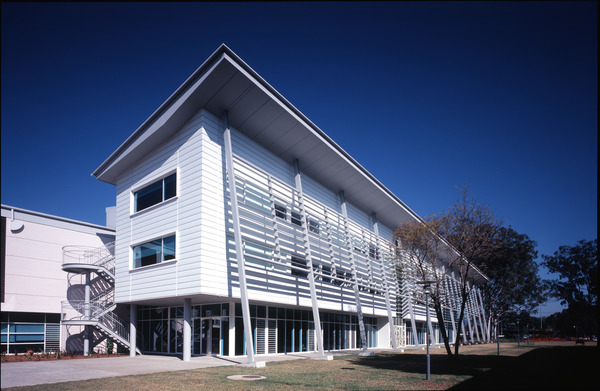 A building that breathes in the mountain air
Joan Sutherland Performing Arts Centre
This 400 seat performance space and conservatorium provides a cultural focal point for a rapidly growing community. dwp's design solution creates a new town square within a busy public precinct and reduces energy consumption with several sustainability initiatives.
The environmental strategy takes advantage of the local climate, at the base of the Blue Mountains, by incorporating a thermal labyrinth, coupled with an air displacement system. Air is drawn through the labyrinth for cooling before passing by the occupants at low level, then naturally rising upwards to be exhausted. Carefully positioned shade facade louvres and high performance glazing reduce solar gain in the summer months, while winter sun can penetrate the lobby glazing taking advantage of the thermal mass of the polished concrete floor.
Additions include a 300 seat experimental theatre, a large multipurpose auditorium and significant addition to the school of music, plus improved back of house facilities.