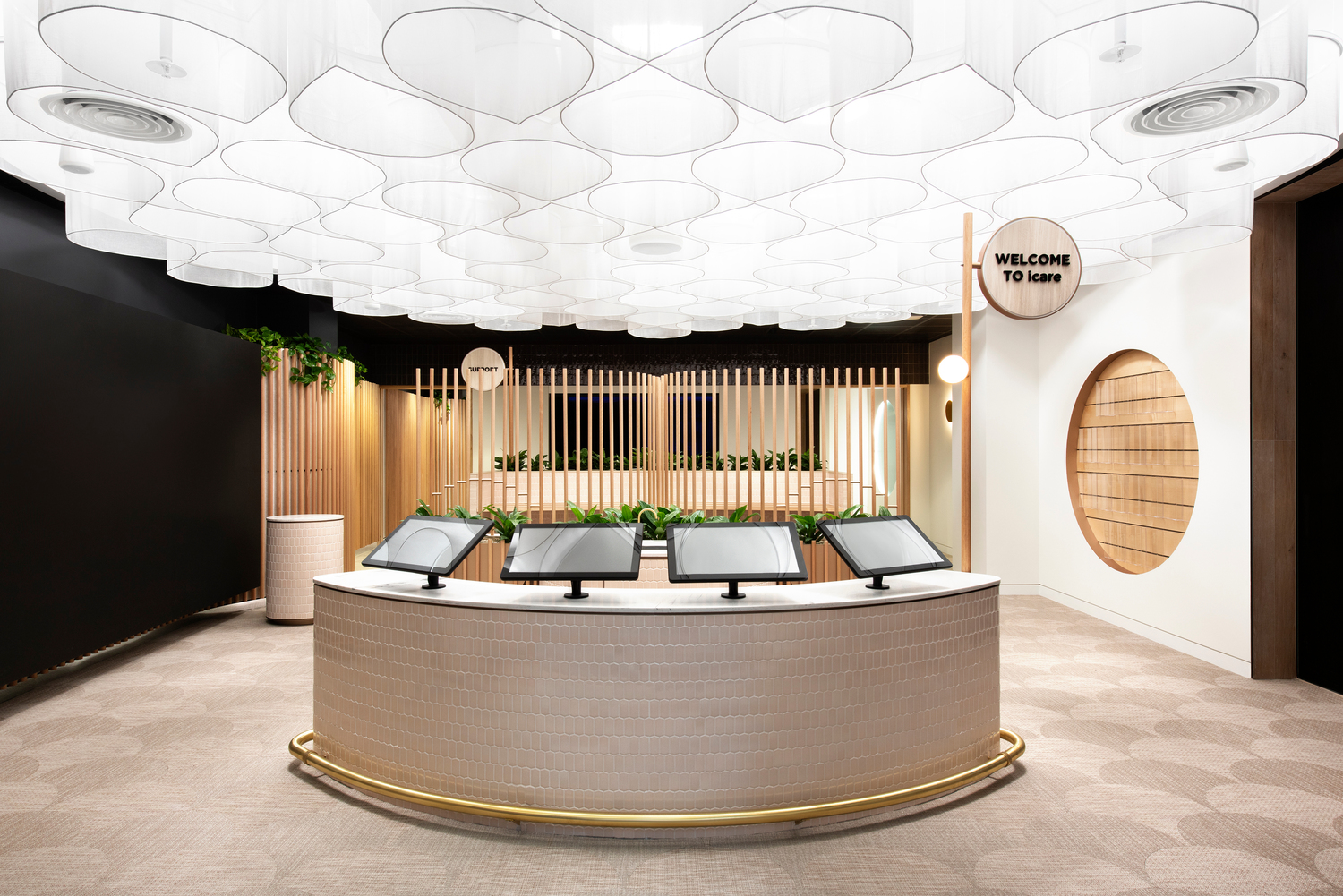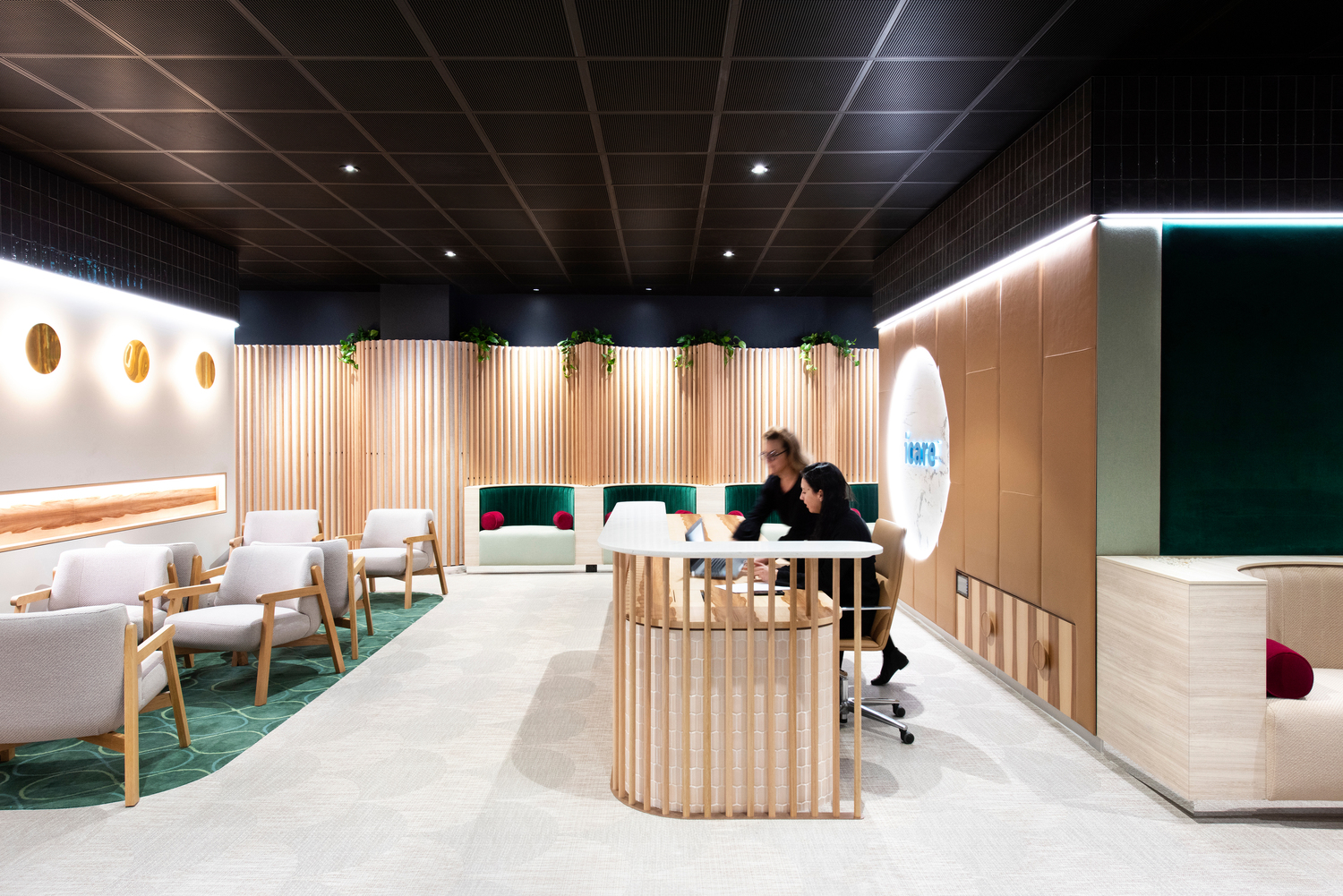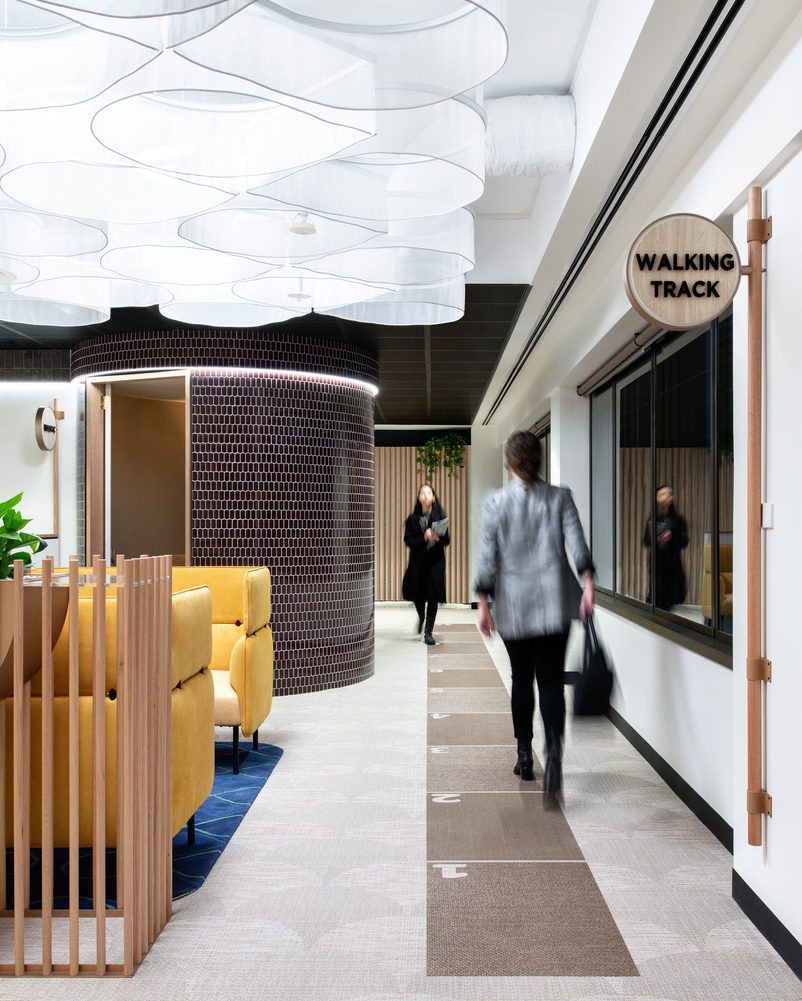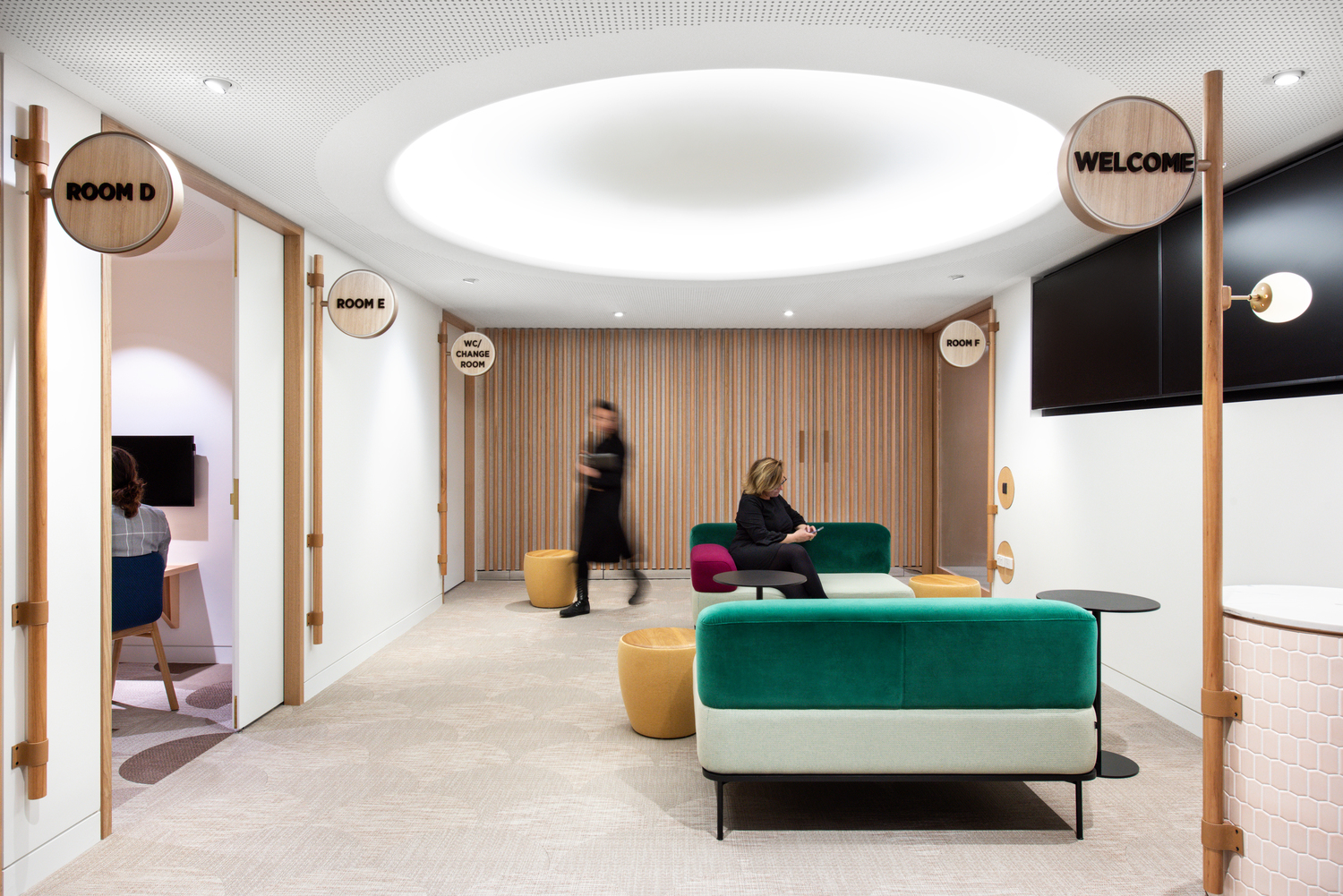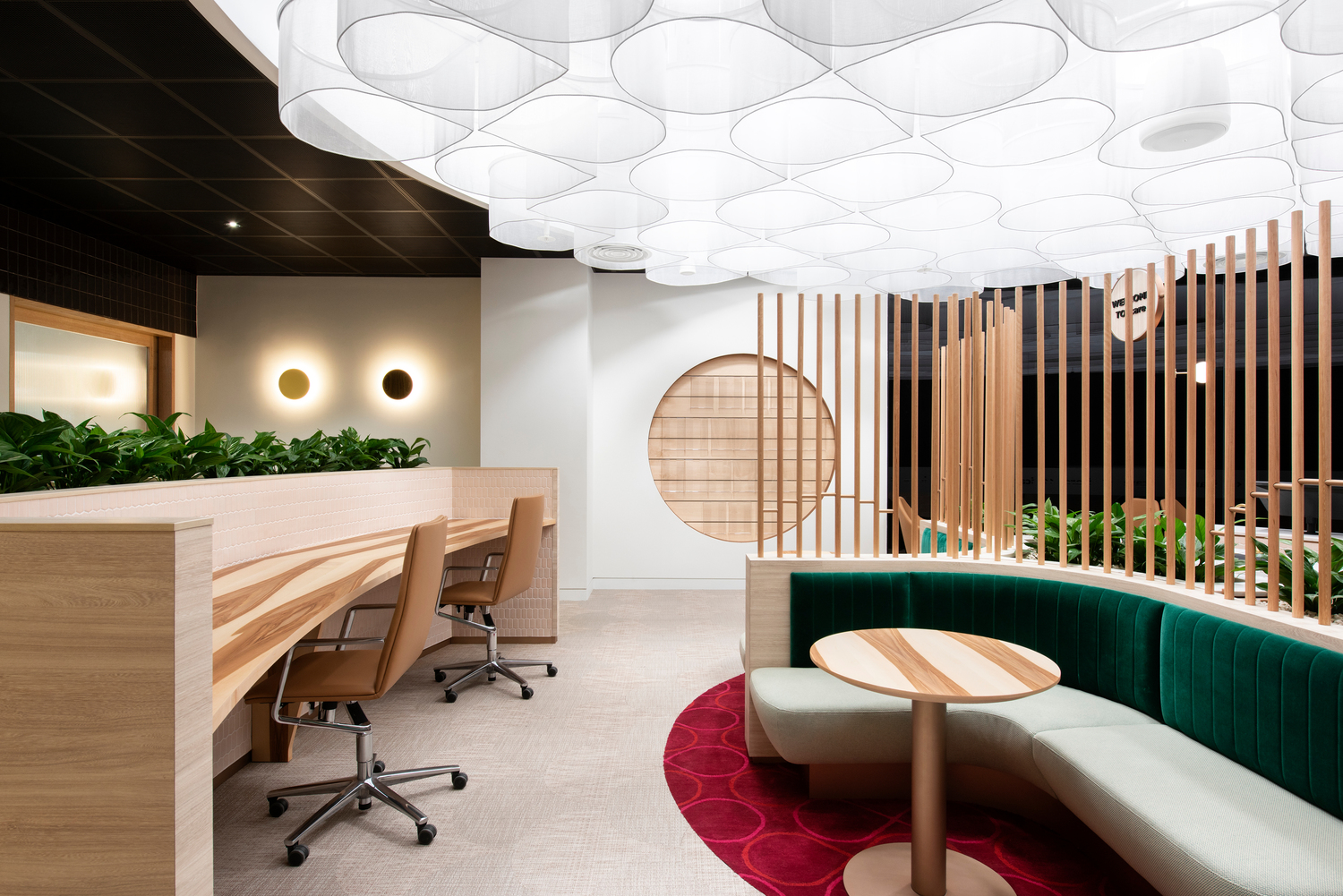 World class wellness oasis
icare Medical & Wellbeing Suites
icare Medical & Wellbeing Suites in Sydney is the first in a roll out of several world class customer immersive experience suites.
dwp created an oasis of a health and wellness with centralised consultant rooms and interactive digital displays for connection and fluid patient flow. Under a soft fabric canopy, a concierge welcomes guests to seamless service, highlighting icare brand's focus on community engagement.
dwp's palette of natural finishes translates the icare brand focus on relaxation and wellbeing. The suites provide customers with a sophisticated, tranquil environment.