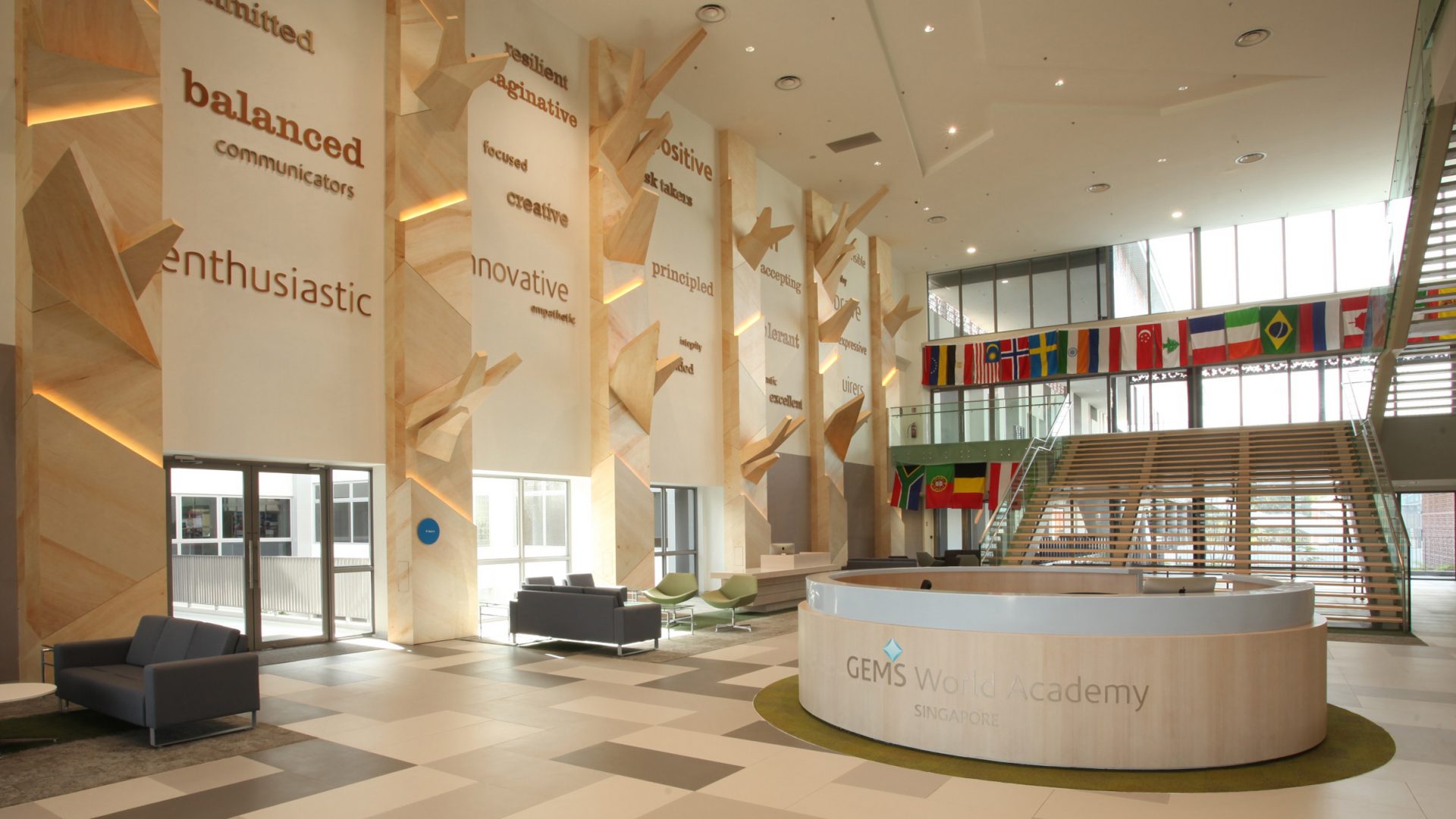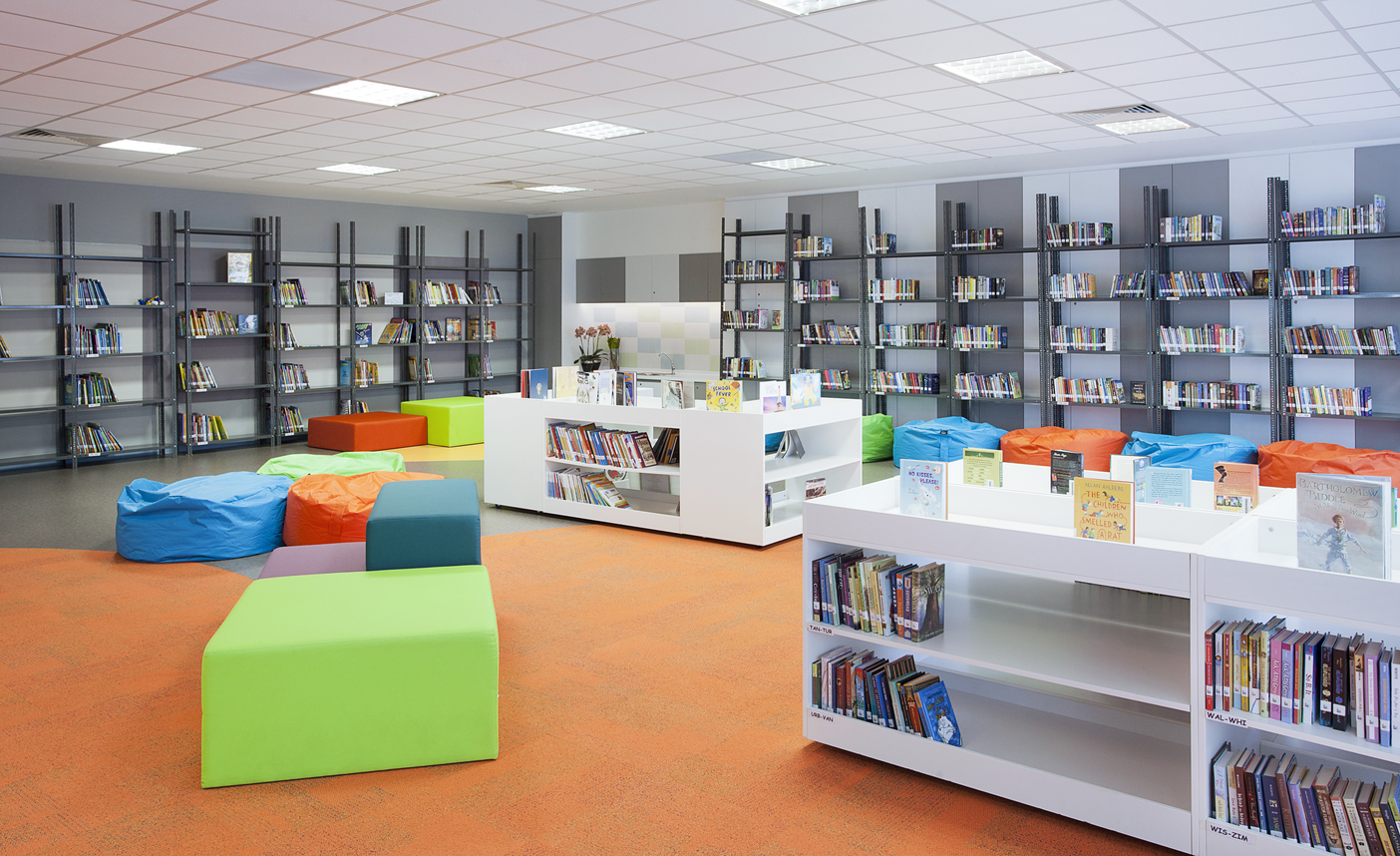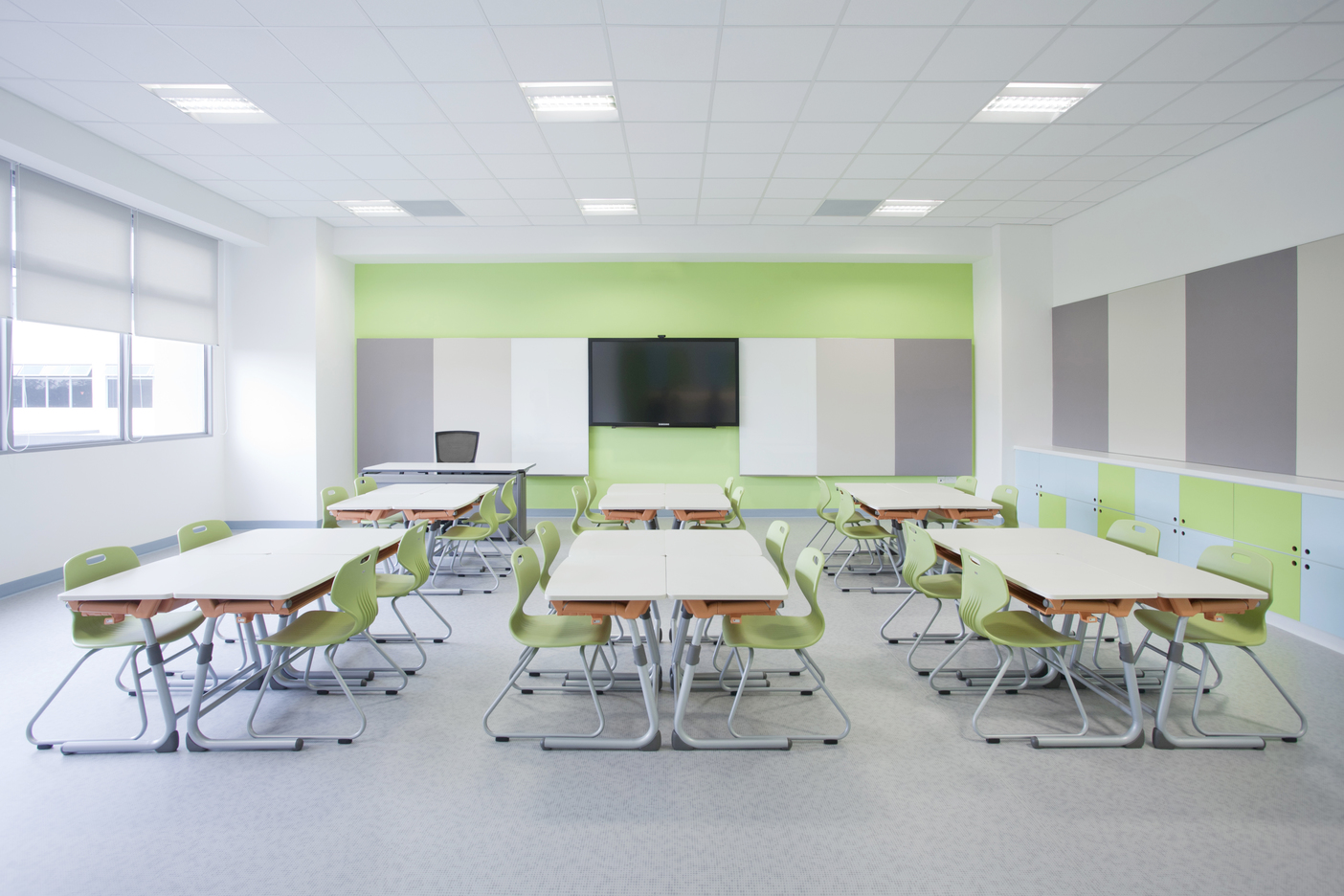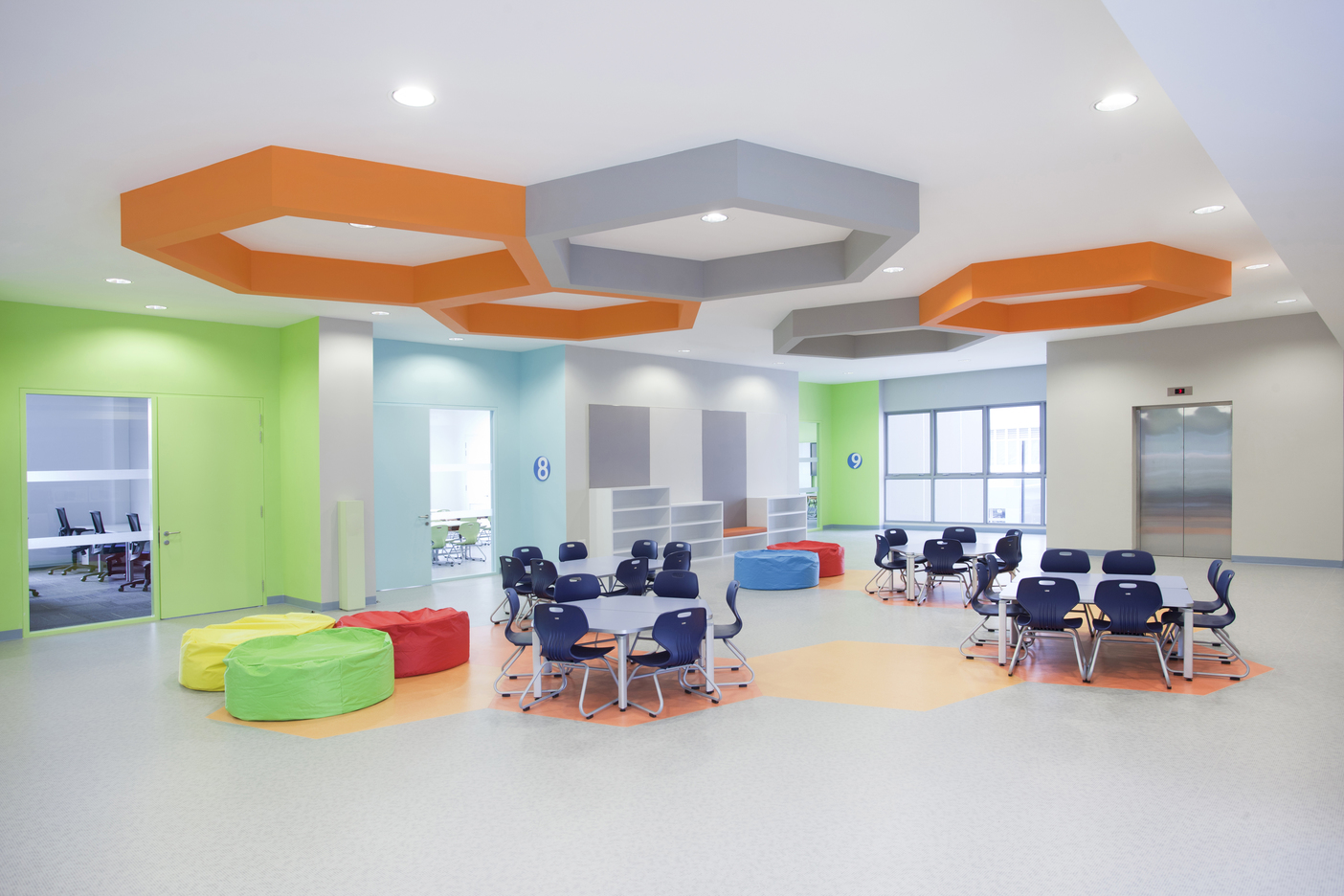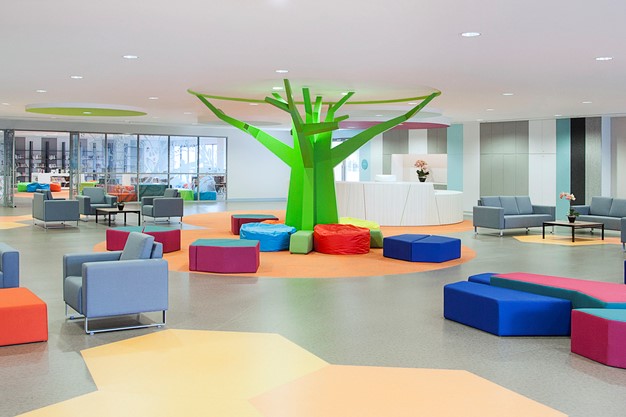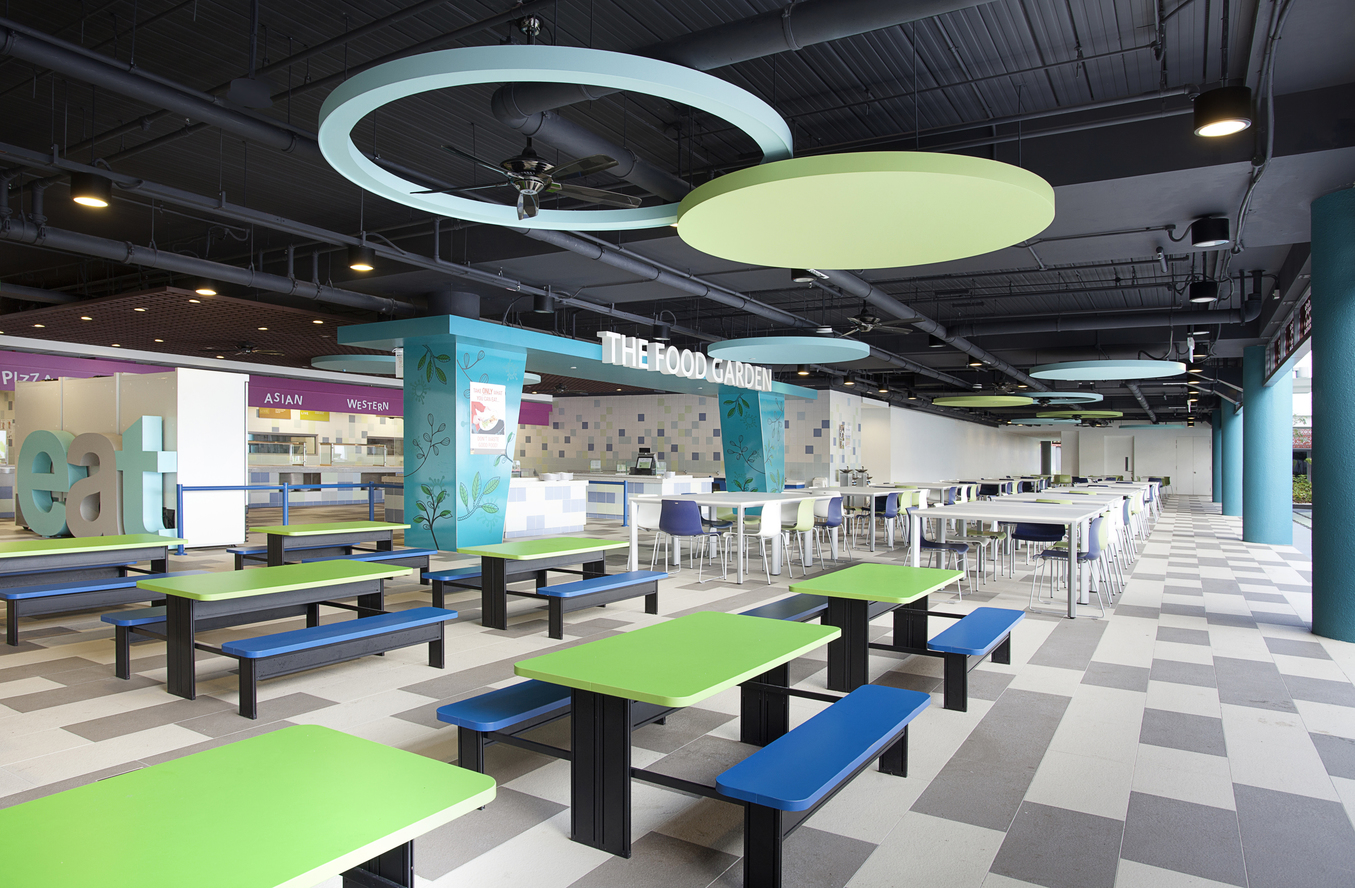 A bright and colourful space to promote happy, healthy children
GEMS World Academy
The design for this $2.5million GEMS World Academy features an impressive main lobby for a highly positive first impression along with a bright and cheerful palette for all interior spaces to help keep kids happy and mentally energetic.
The Forest Way concept was adopted, abstracted and included where ever practical and the latest pedagogical techniques were accommodated within the design.
All designed features were kept within strict budget limits and all Wayfinding signage was designed by our team.
The Coffee cafe off the reception area facilitates casual conversations and the overarching sustainability criteria flowed through to all cafeteria selections.