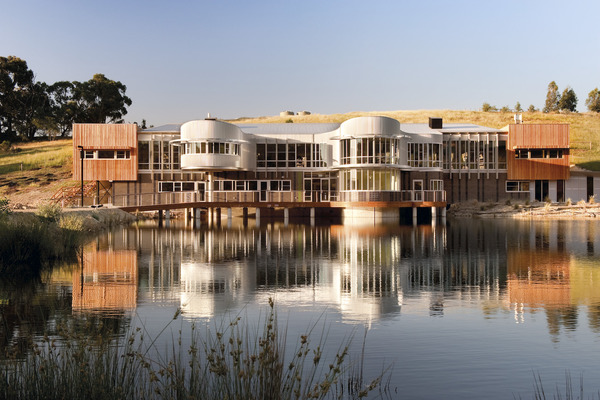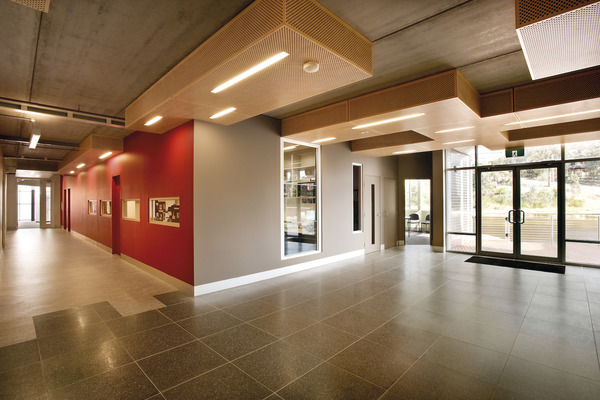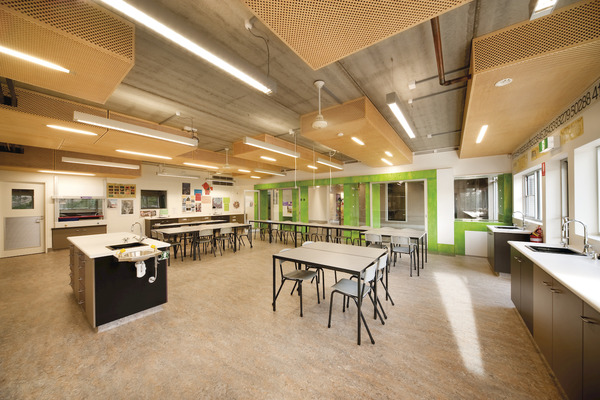 A sustainable building communicating environmental awareness to students
Donvale Christian College Year 9 Complex
The Year 9 complex of Donvale Christian College is deliberately set apart from the main campus. On the students' journey, between 'leaving' the main building and 'arriving' at the year 9 centre, is the opportunity for independent thinking and reflection. To form a sense of identity founded in environmental awareness.
As the pupils approach the centre they notice architectural forms that merge seamlessly with the landscape. dwp's use of warm wood, organic flowing lines and natural materials reflect the ecological values the college wants to encourage in its students.
When entering, students find a central meeting space on the upper level with flexible teaching environments. On the lower level there is a multi-functional technology area for science, food and art programs. The perfect ambiance for learning without even noticing.
The complex reflects a carefully considered flow of well being for students and staff alike. There are recreation and meeting spaces for fun and learning, mudrooms as well as the expected dedicated teaching areas. Gardening, animal husbandry and environmental conservation are essential parts of the education at Donvale and the year 9 complex is the inspiration