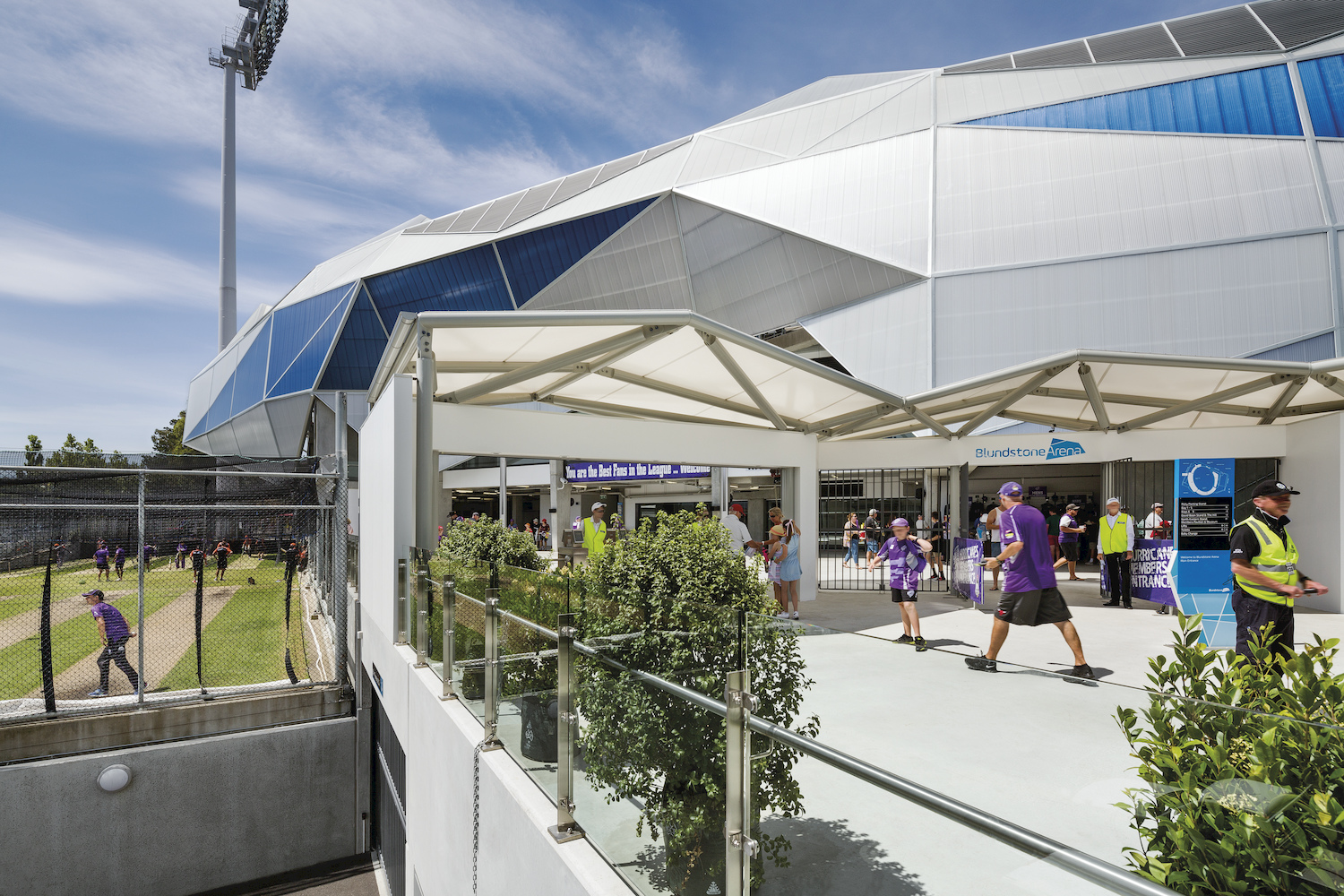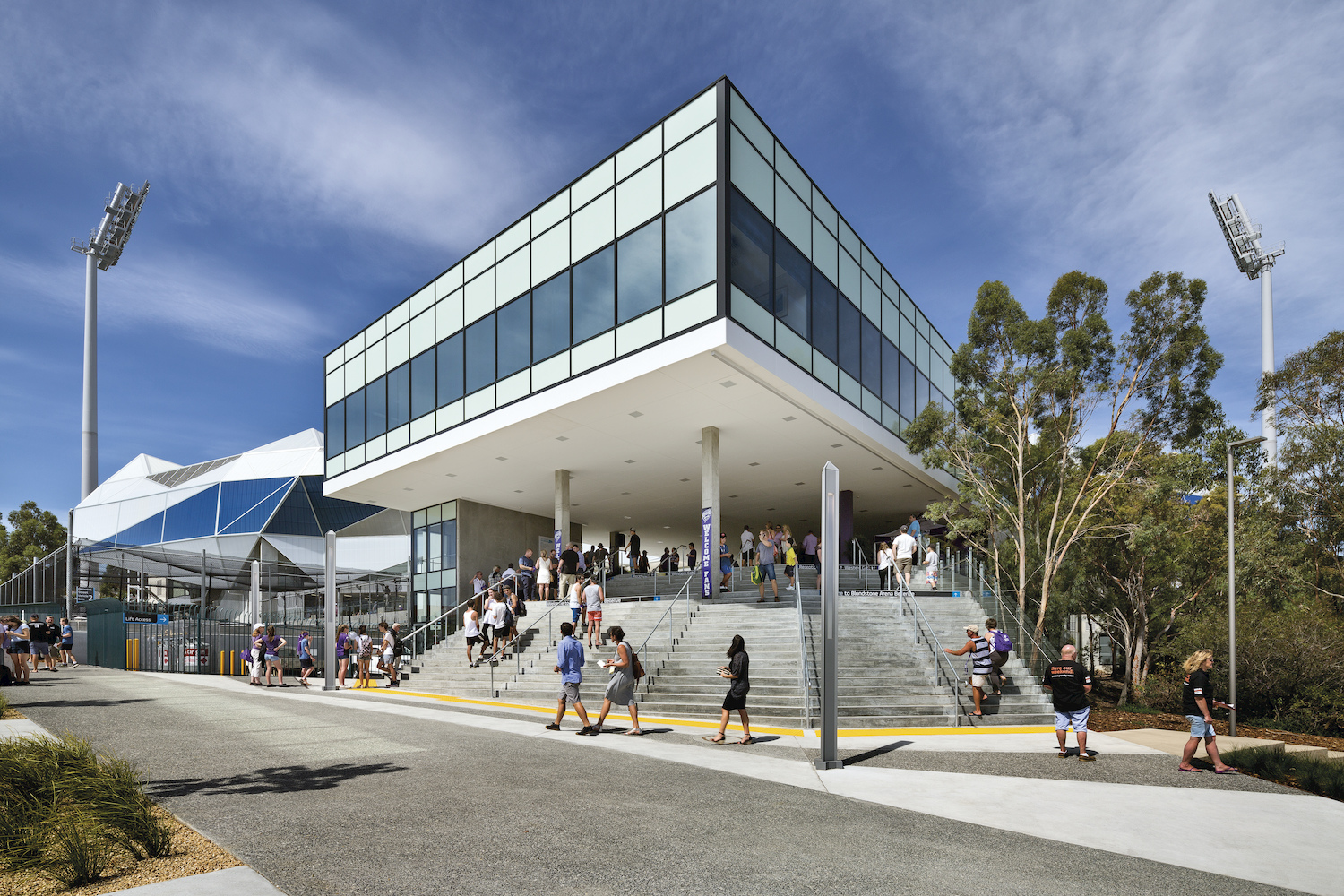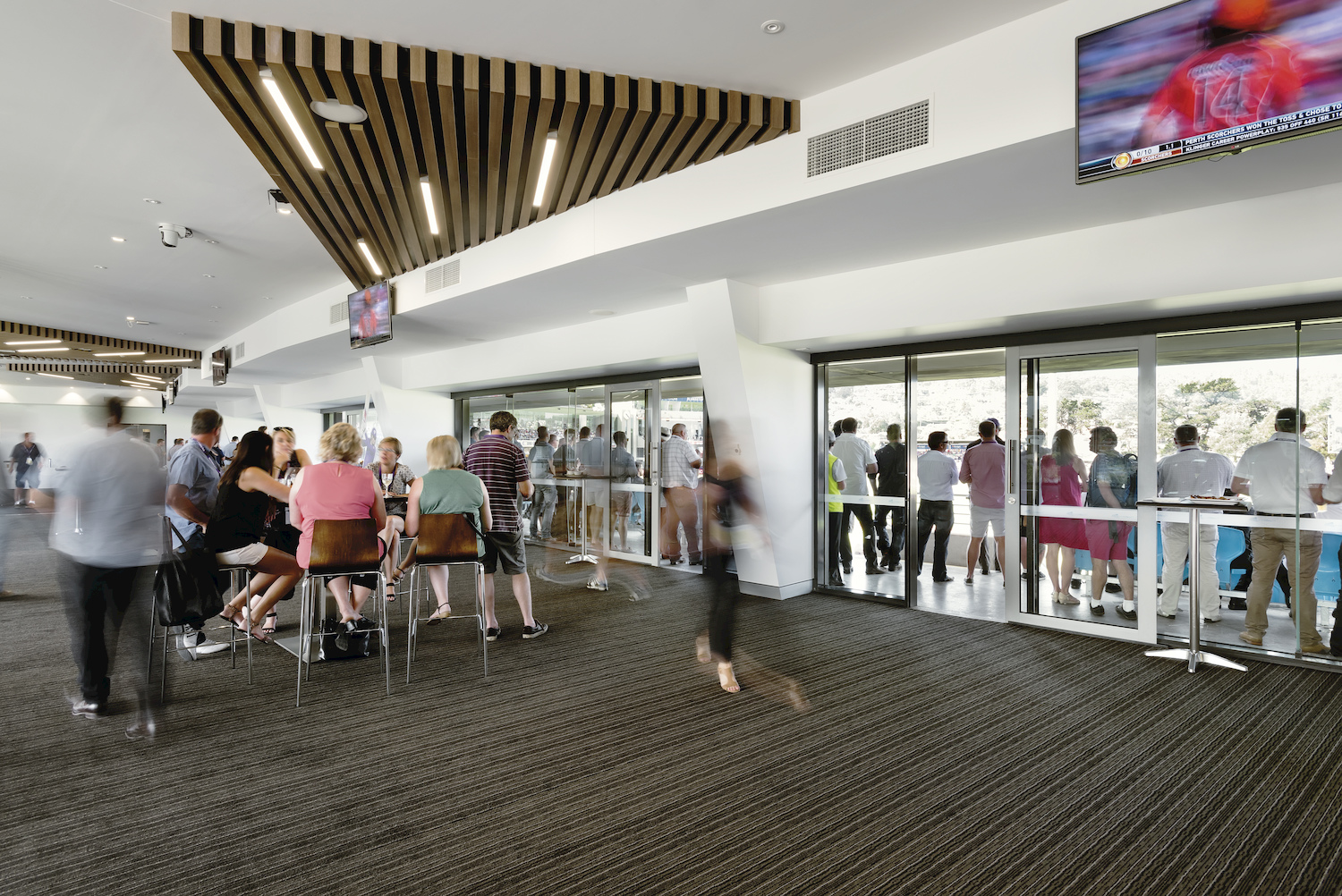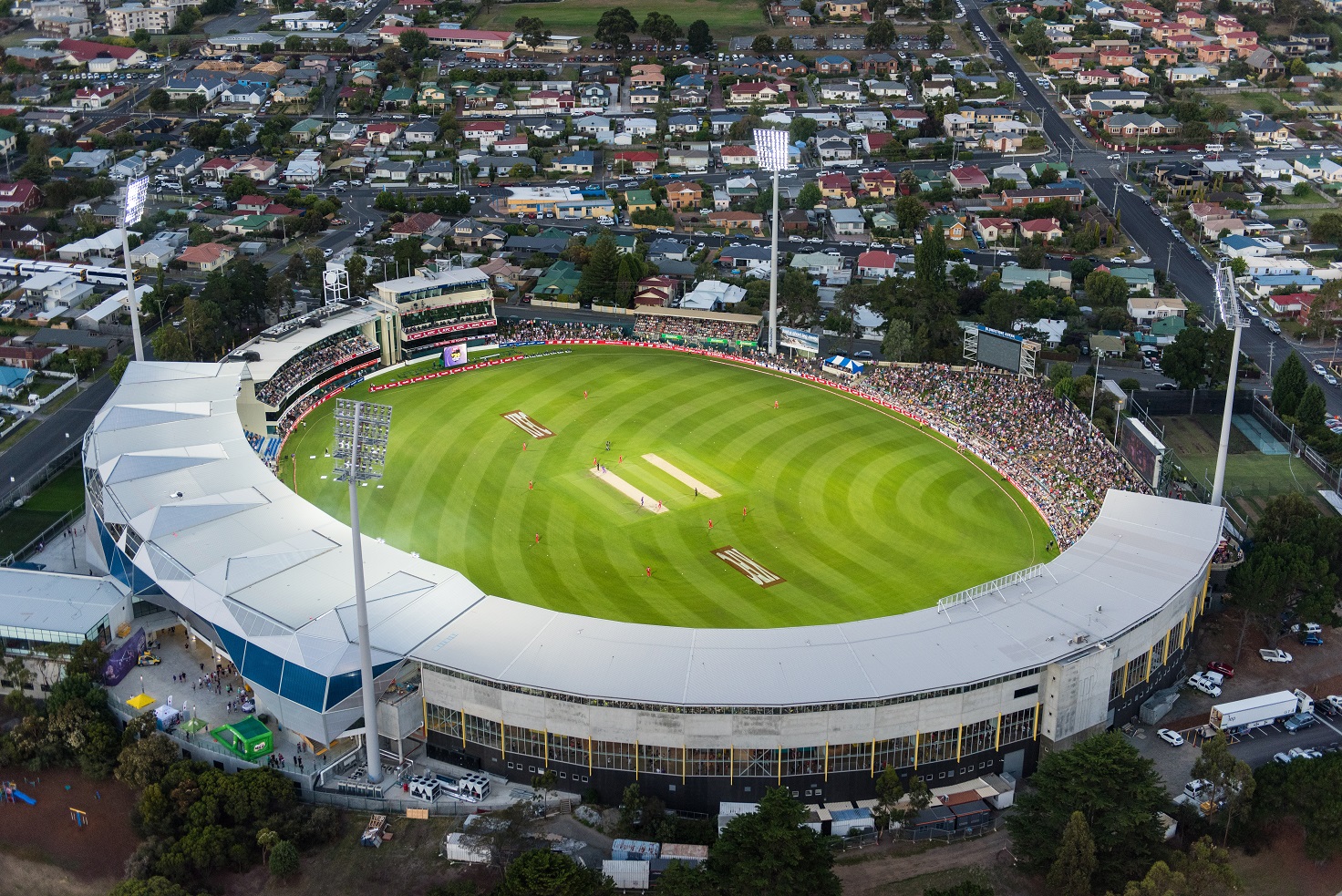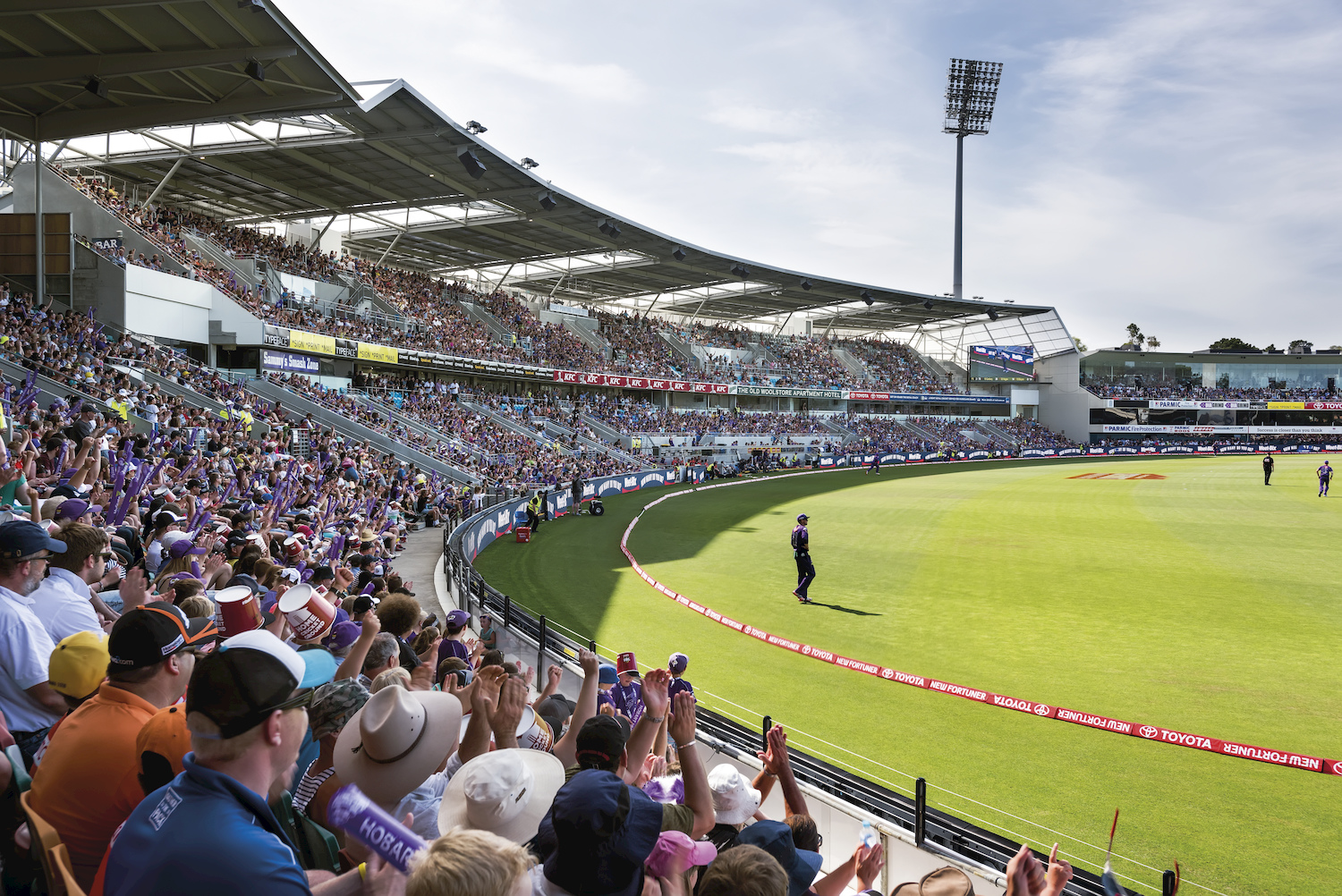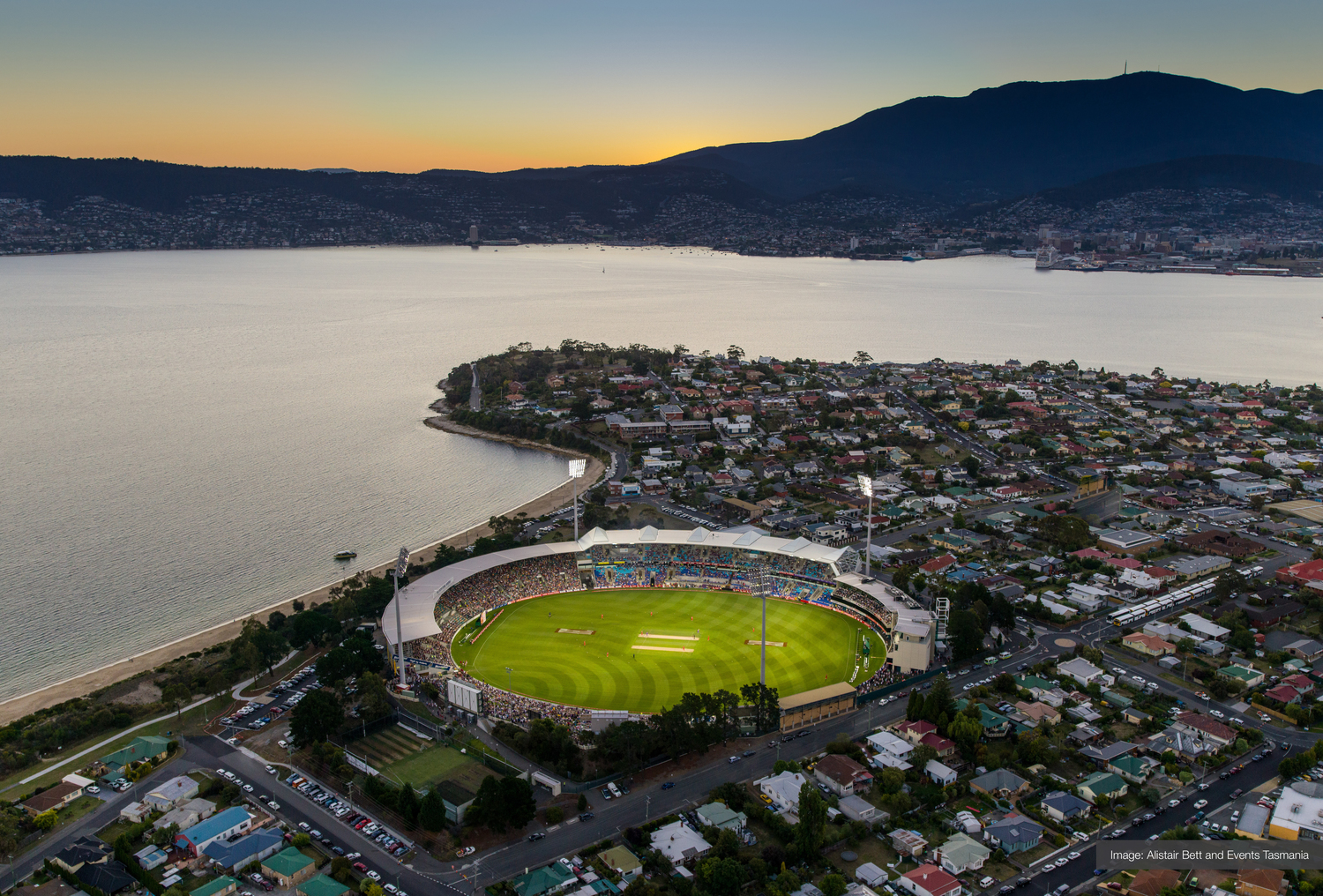 This international sporting arena is inspired by place
Blundstone Arena
Inspired by sailboats drifting on the adjacent Derwent River, dwp's design for this grandstand increases seating capacity at Tasmania's premier sporting stadium.
Catering for more than 4,500 people, the design improves pedestrian access, provides secure areas for crowds to congregate and delivers better links to public transport.
Much more than a world class facility for elite athletes, the redevelopment redefines the arena's identity for sports fans, elevating its street presence and bringing fans closer to the action from the moment they step inside.