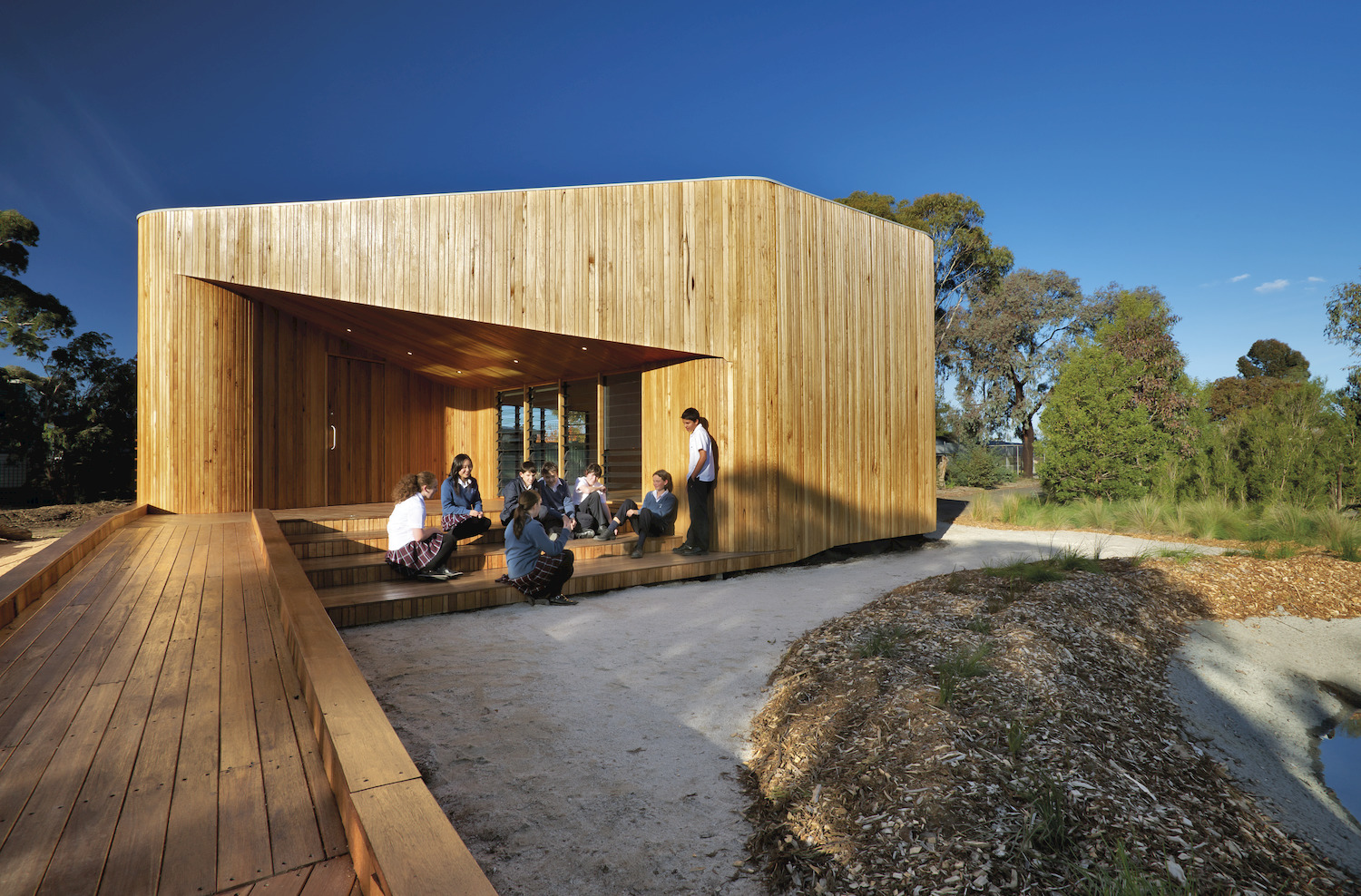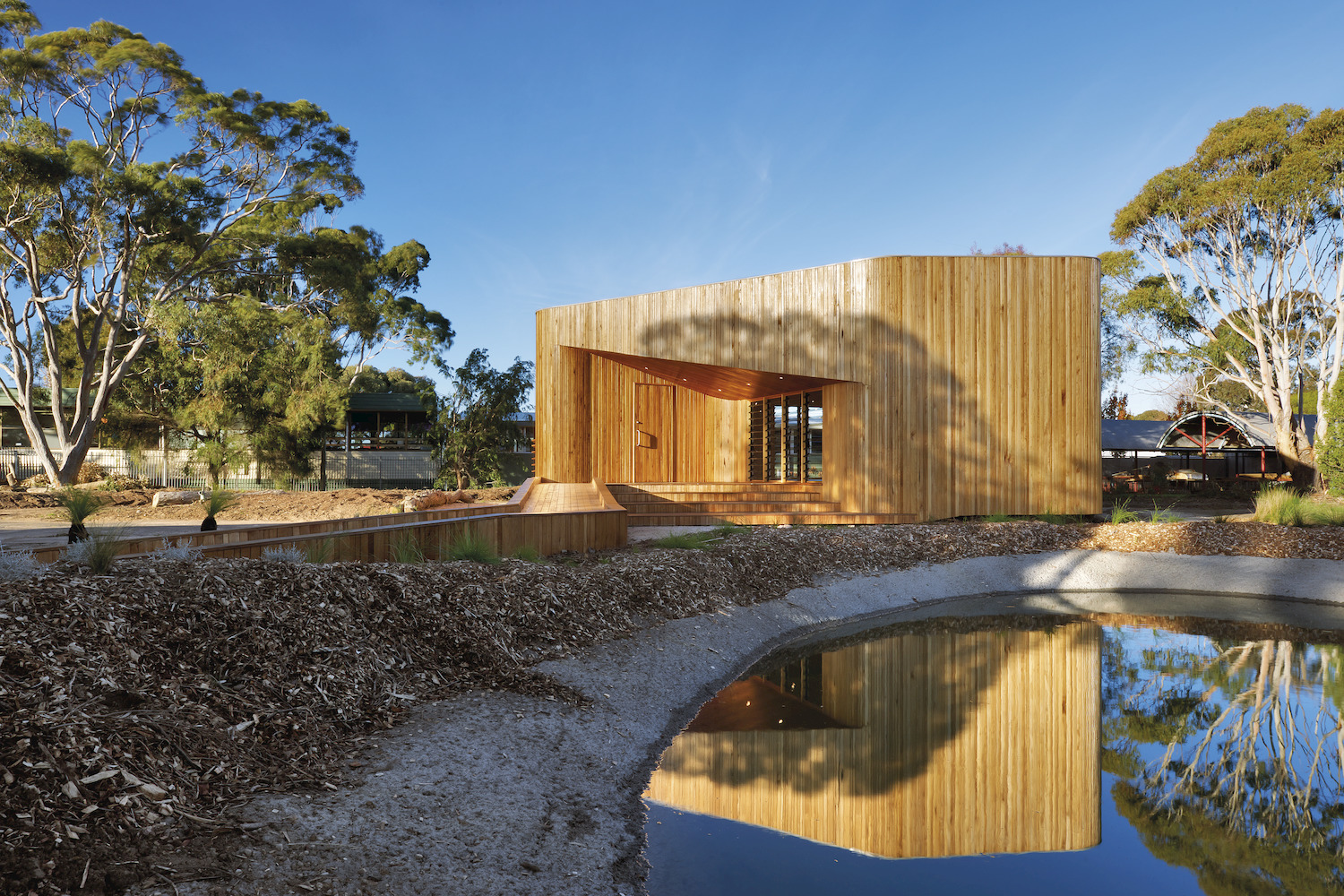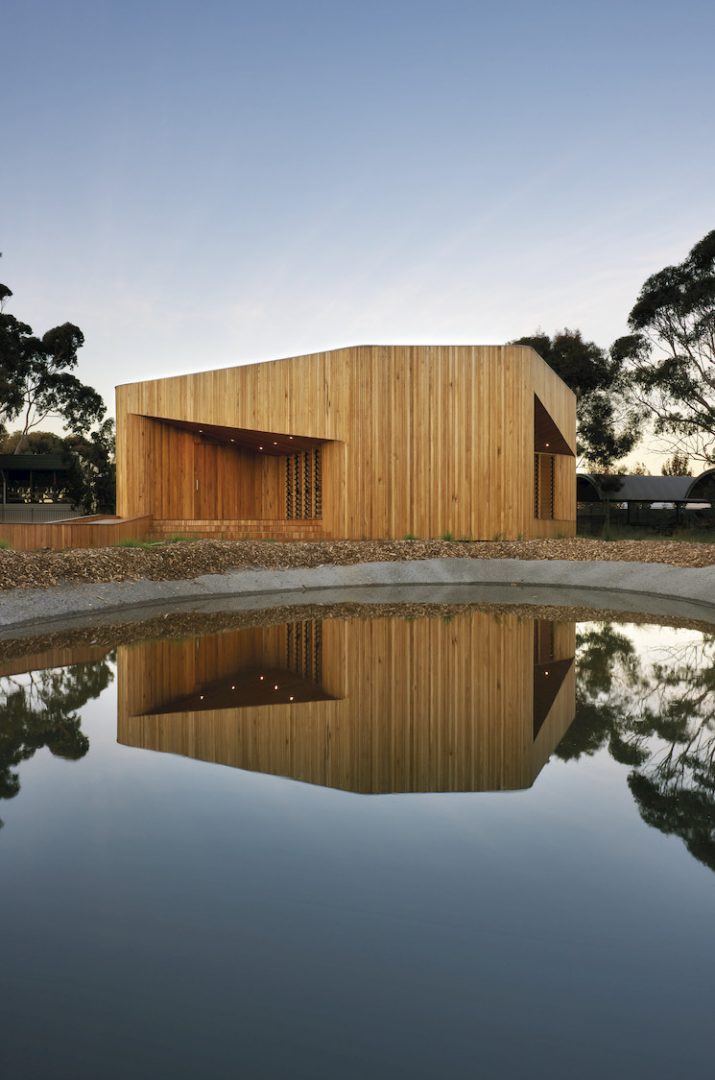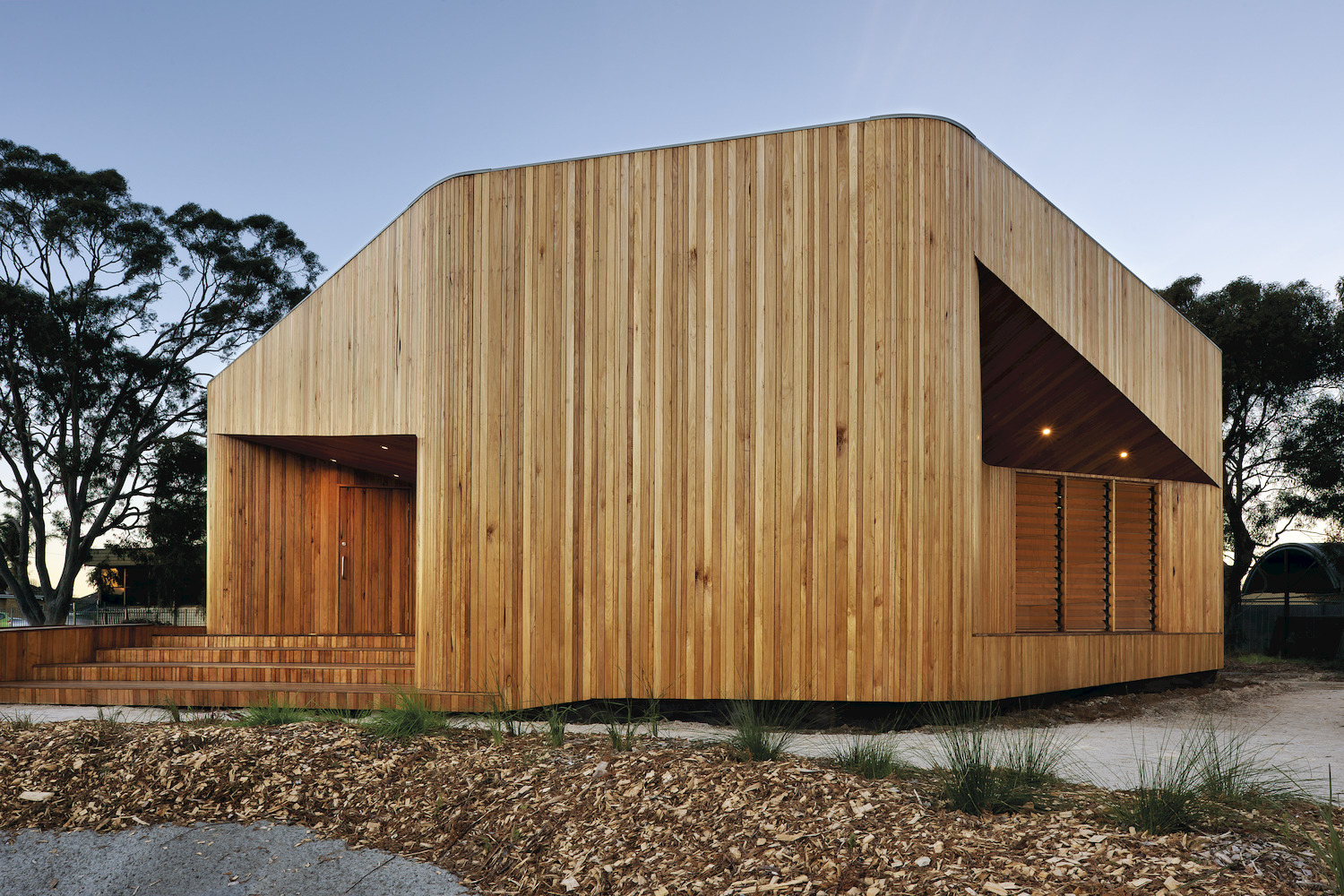 Meditation and indigenous culture combine in this urban learning retreat
Bentleigh Secondary College Meditation & Indigenous Cultural Centre
Bentleigh Secondary College's Meditation & Indigenous Cultural Centre educates students about sustainable design and imparts an appreciation of indigenous culture and the value of personal reflection.
Set in the school's forest landscape, the building is sculpted in natural timber, reflecting the contrasting nature of our inner and outer self through materiality and form.
The plywood interior lining creates a smooth, fluid meditative space in striking contrast to the exteriors' angular forms. The textured silvertop ash cladding will age and silver over time, as we do, while the interior remains protected and renewed through practicing reflection and mindfulness.
Use of geothermal exchange, carbon capture and a passive heating and cooling system delivers a remarkable building and ambitious educational outcomes. The MICC is a 100 per cent sustainable and 100 per cent renewable building.