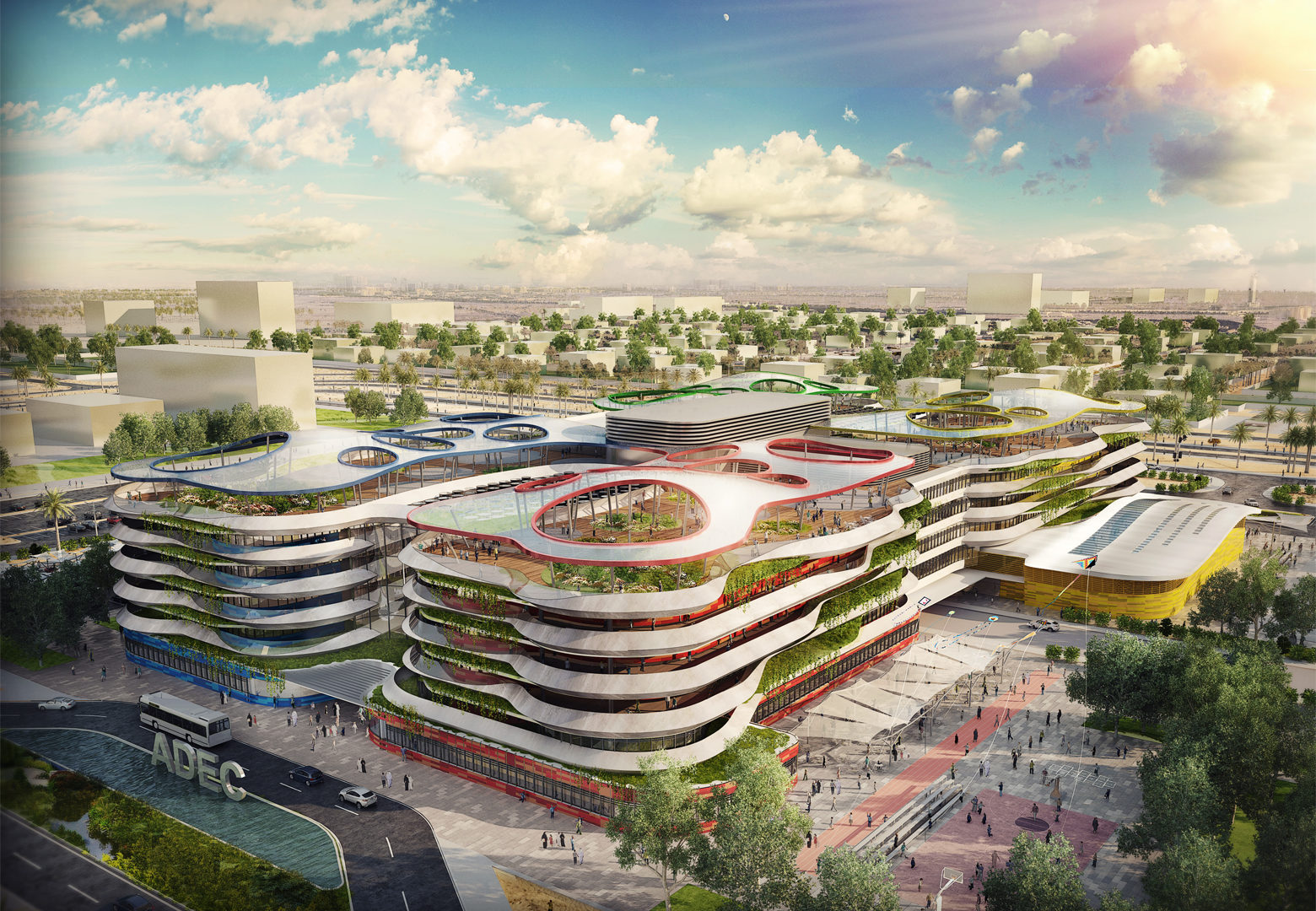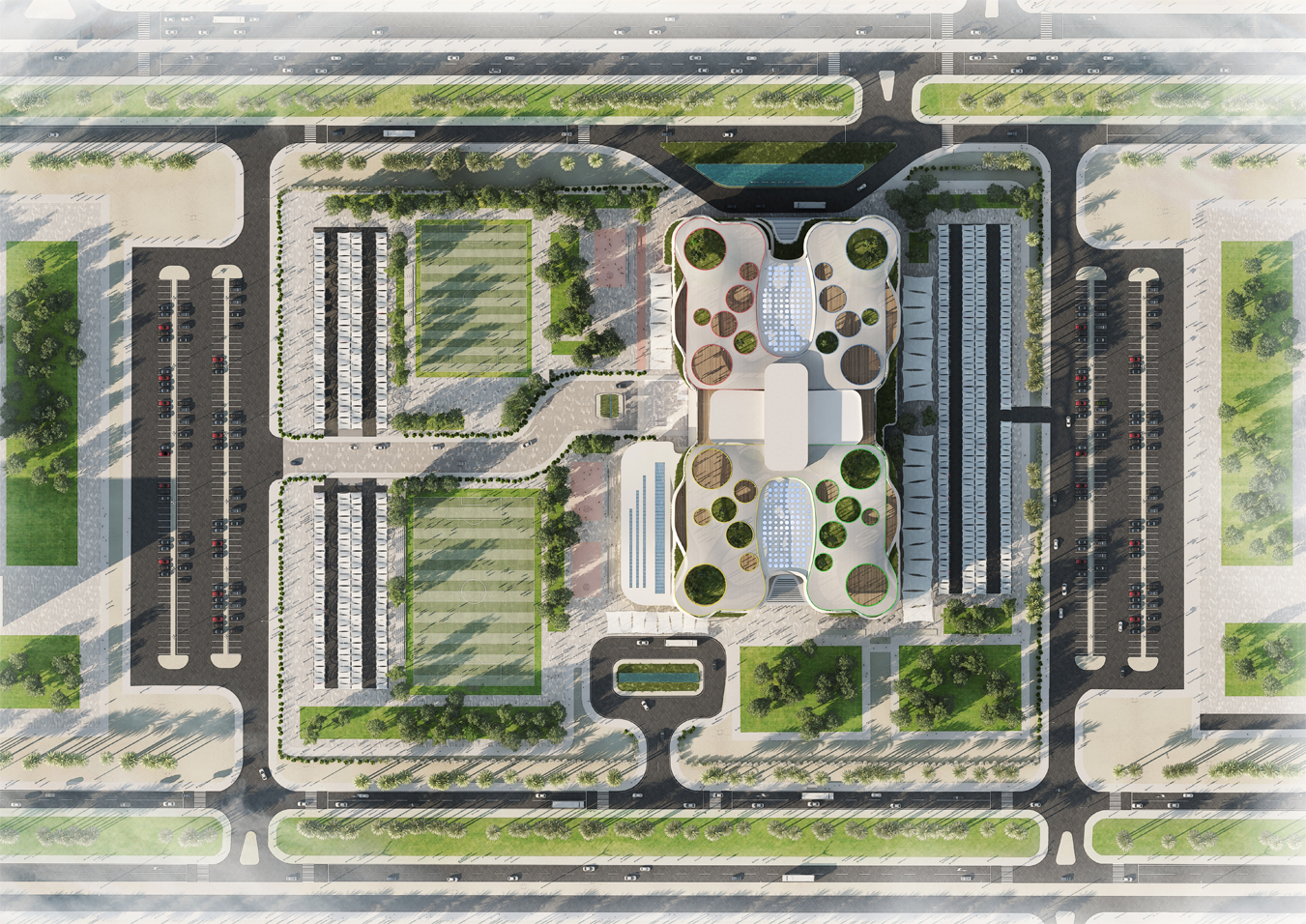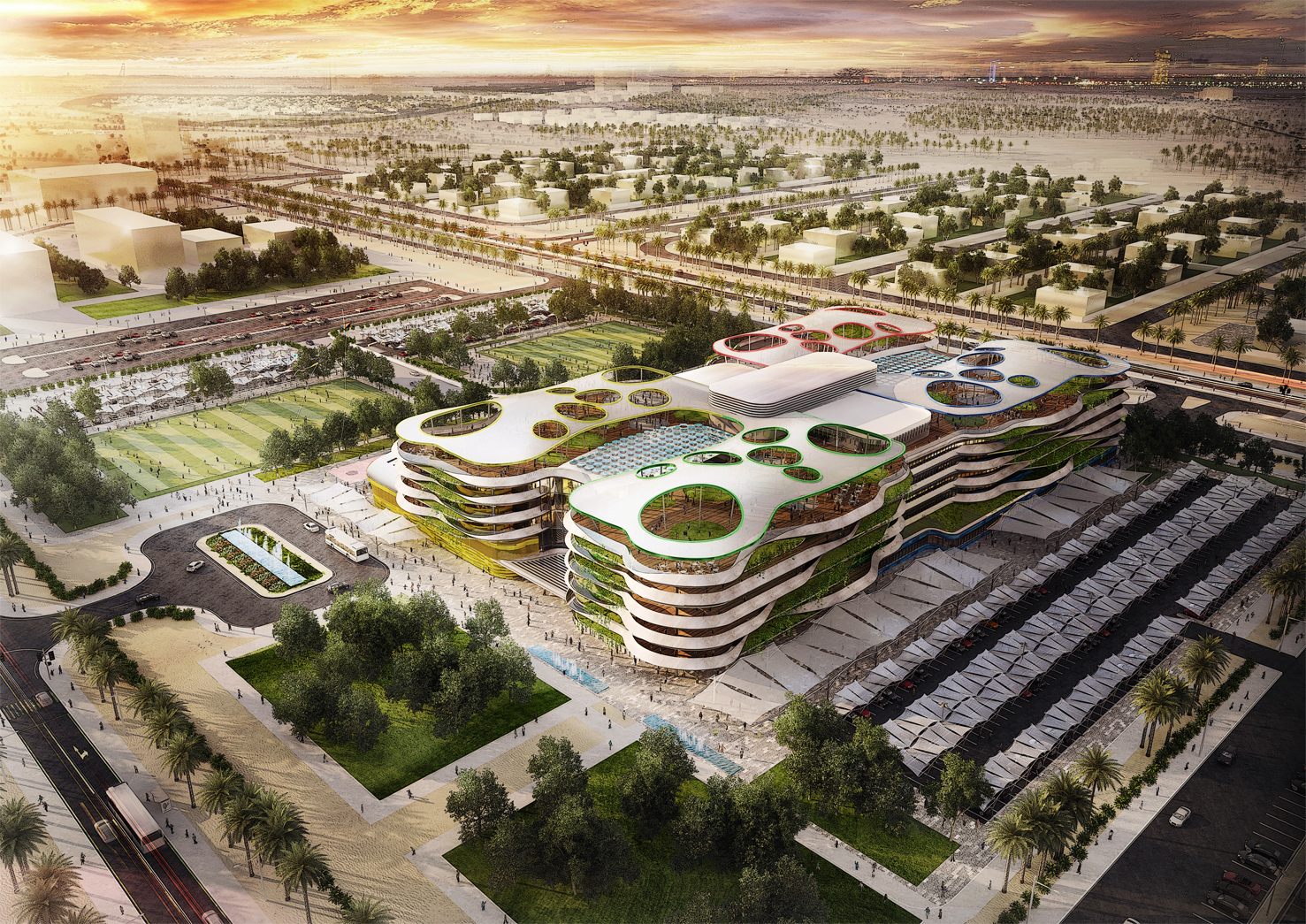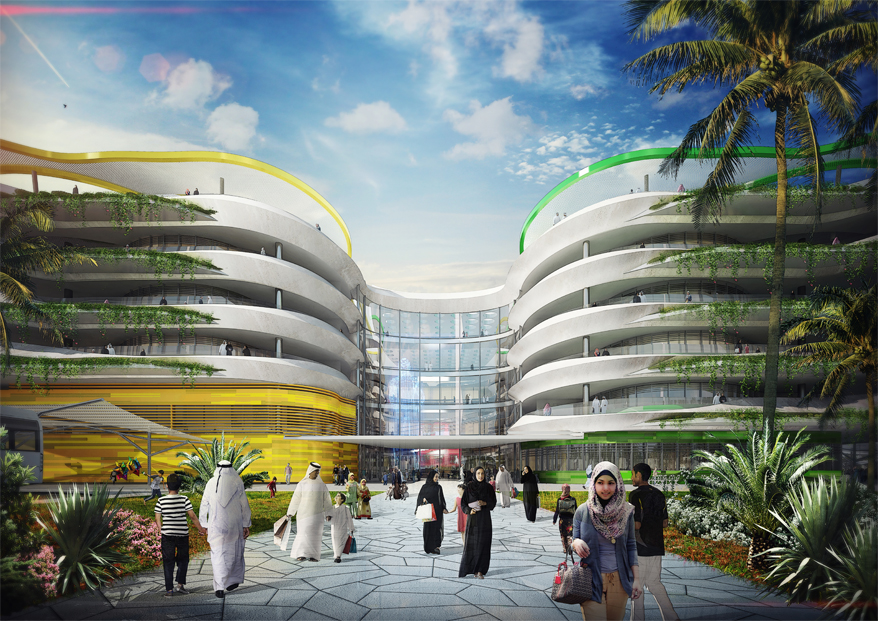 High level thinking to masterplan innovative learning spaces
Abu Dhabi Education Council Vertical School Masterplan
This masterplan for a new 3,000 student secondary school explores optimal arrangements for teaching and learning spaces in a vertical school concept that can be adapted to a range of site configurations.
Physical and visual connectivity between the school's levels creates cohesive, interactive and collaborative learning environments.
Green outdoor education and recreational spaces bring with them fresh air and daylight, while the colourful and playful design conjures community, connection and a sense of belonging.
Design initiatives deliver holistically on economical, social and environmental sustainability to meet Estidama 2 Pearl rating.