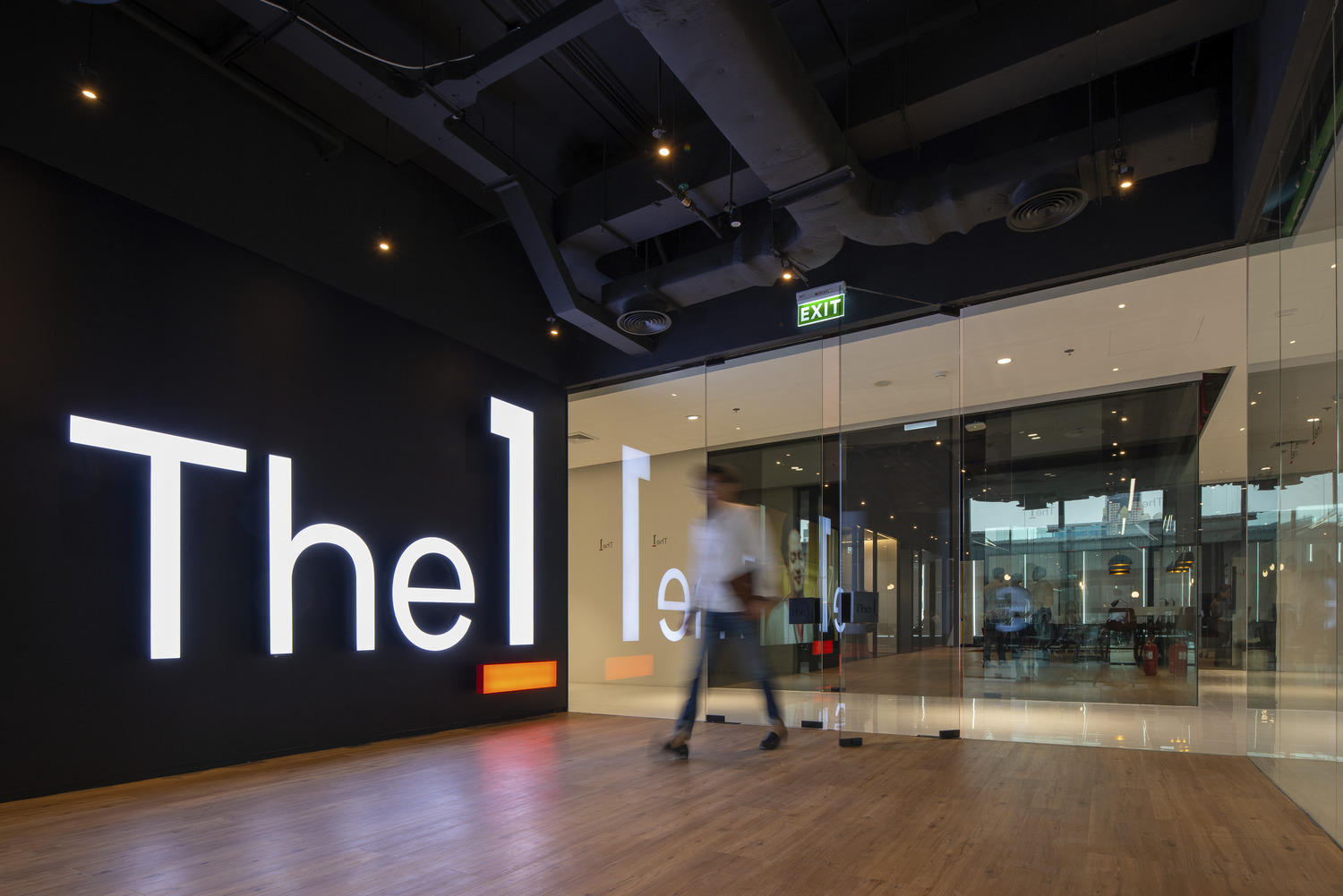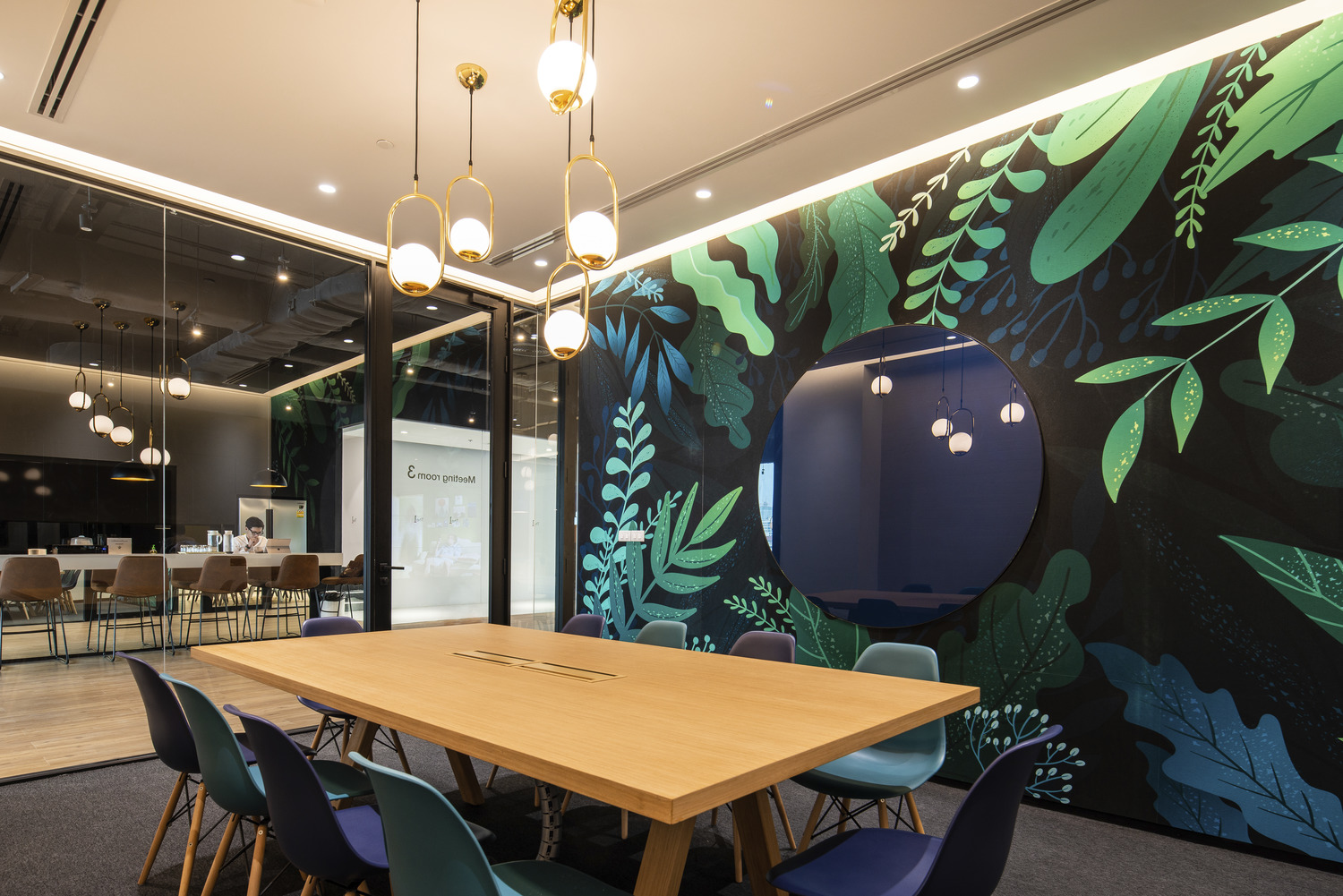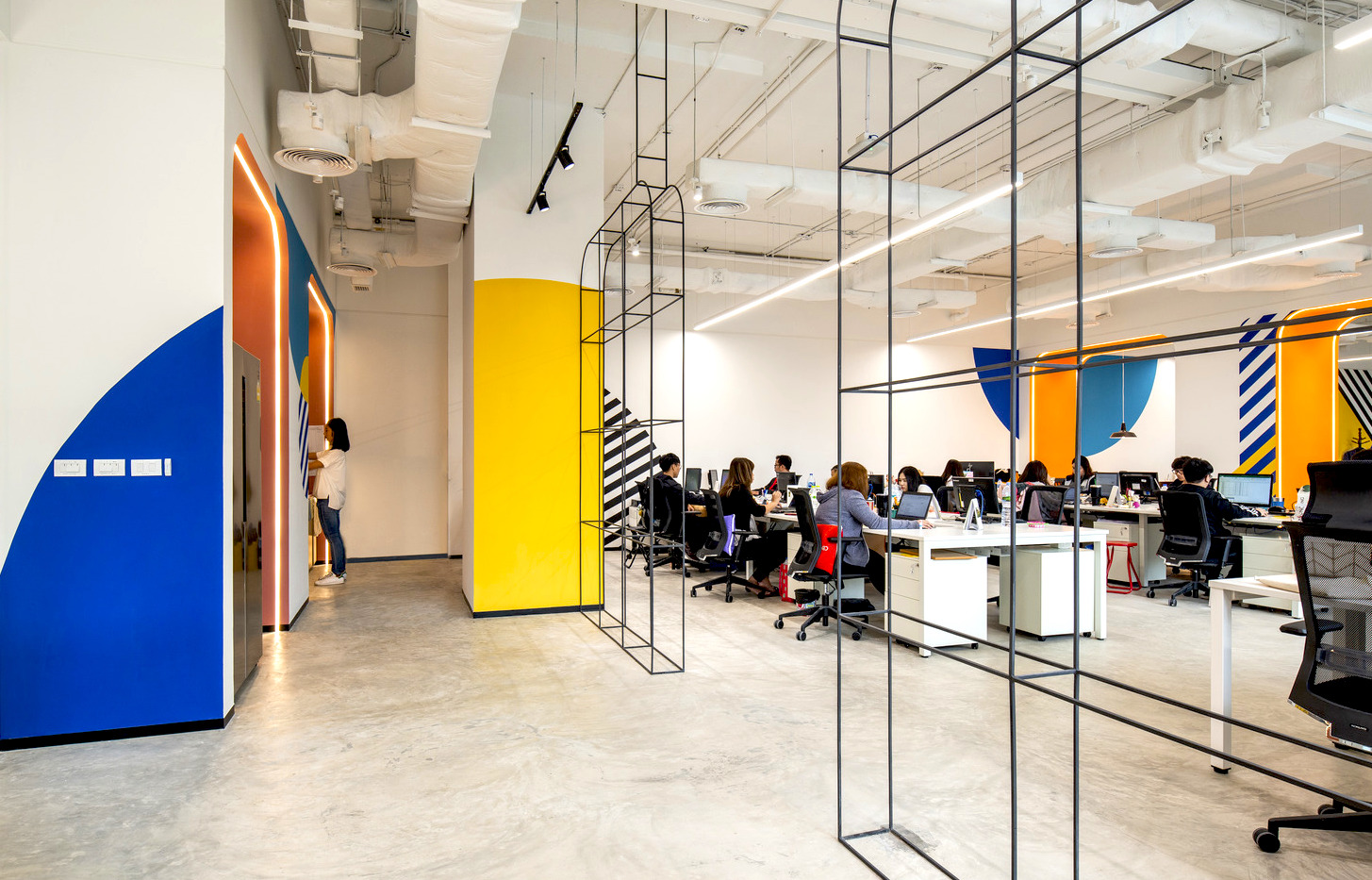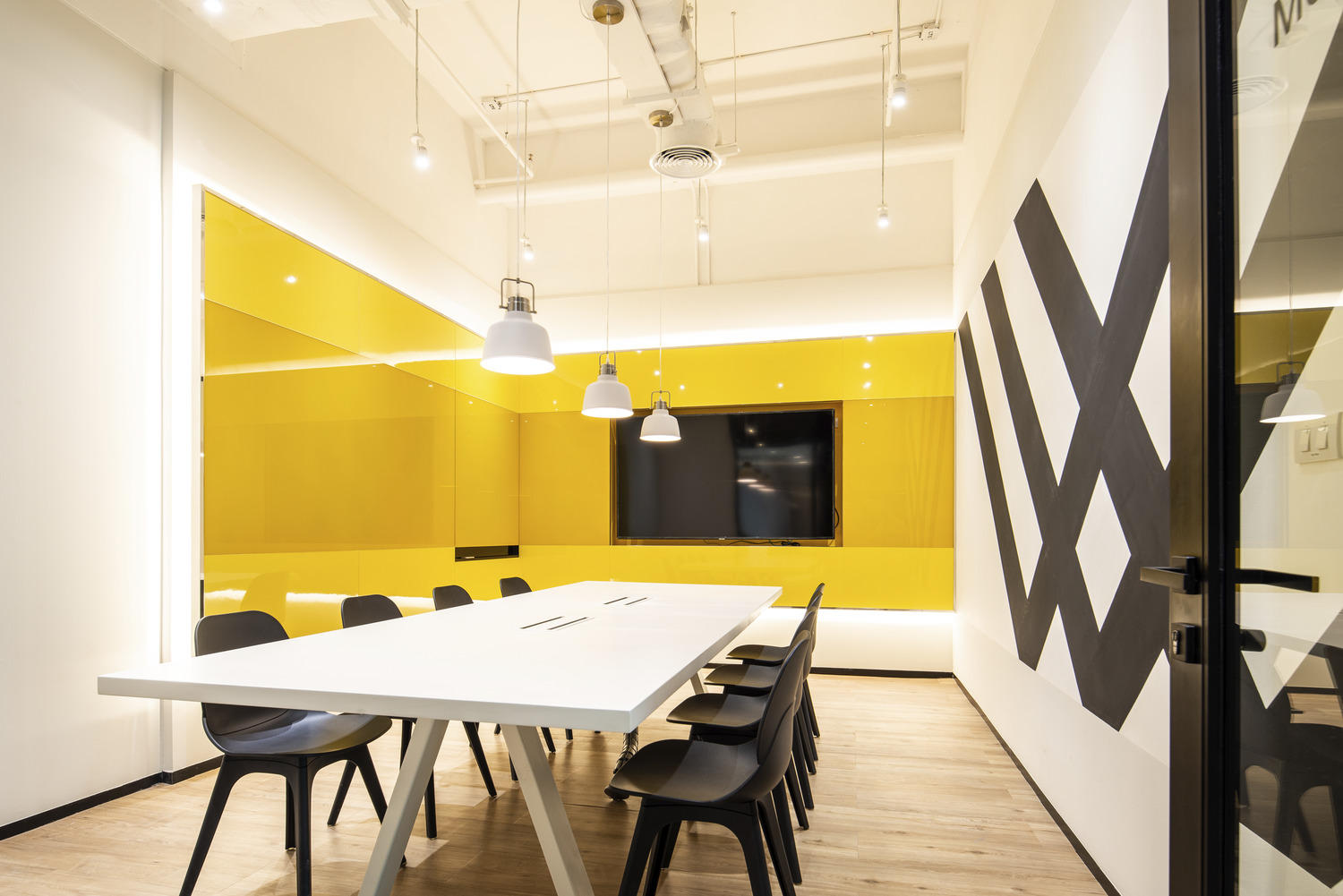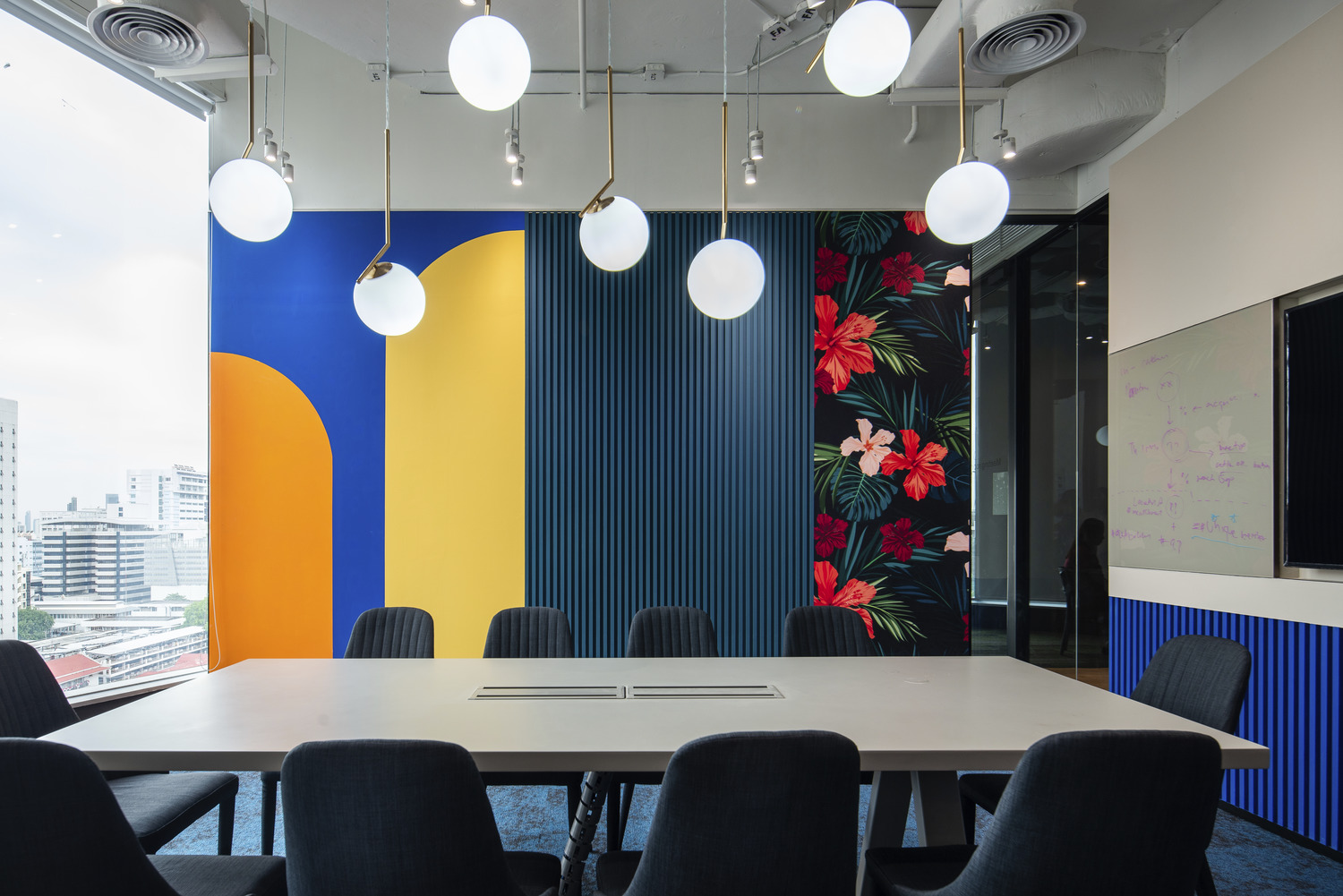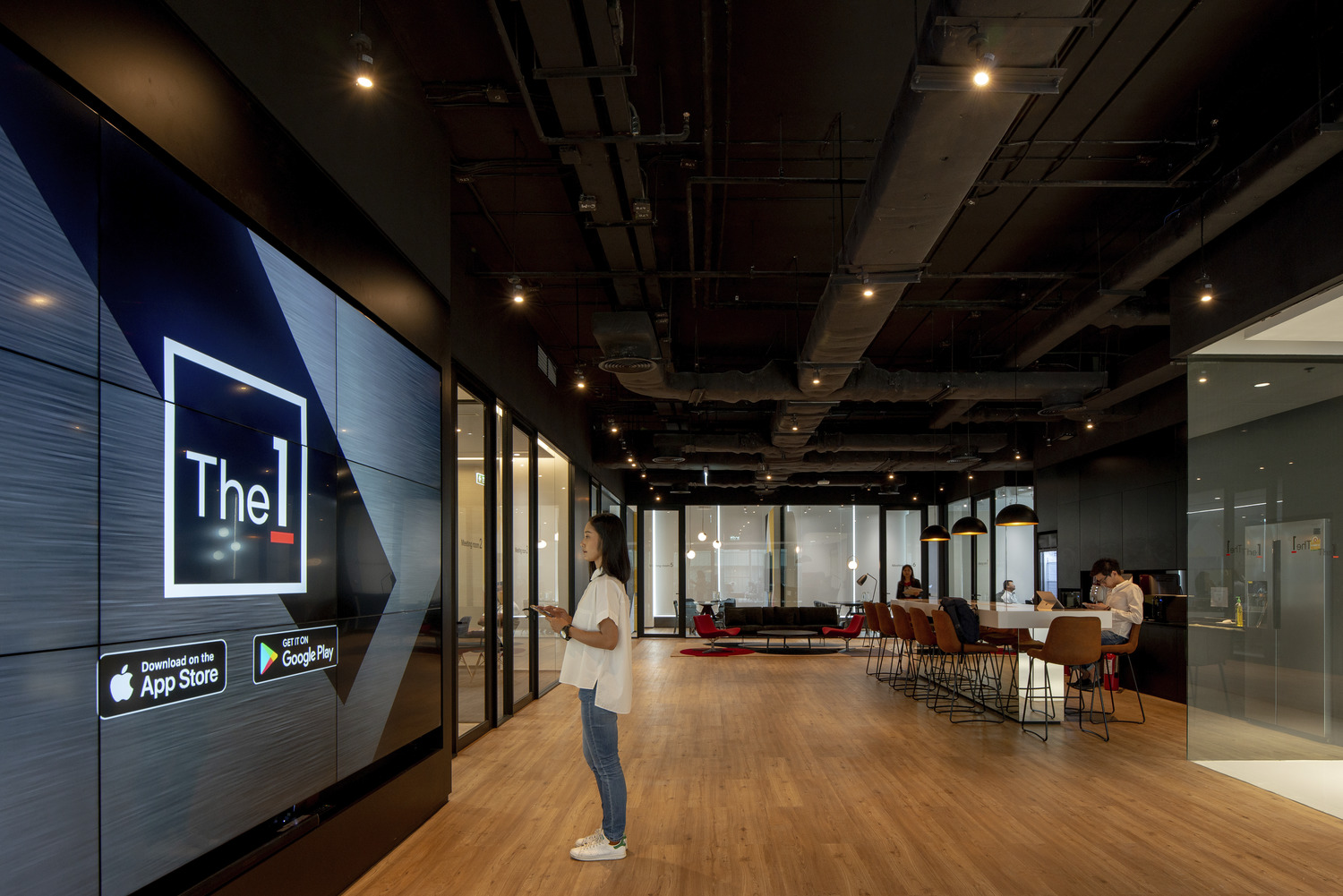 The one and only
The One
The One, formerly known as the One Card, is now a cardless platform. The major rebranding included logo, name change and a new office.
The challenge of the office design was to link three separate spaces to become, synchronistically enough, one. dwp linked the rooms together with glass doors and glass corridors. The design themes, even if different, were linked through materials to create a sense of cohesiveness and community. Each meeting room, for example, has a different character – from brightly coloured with hibiscus wallpaper, to a French café, to very modern meeting spaces where design features include exposed pipes and ceiling work.
dwp's expertise in the field of digital transformation was particularly helpful in the area formerly known as 'reception'. This was removed altogether and replaced with an AI interactive video wall with facial recognition. Although this is still a work in progress, AI video wall will know why you are there, which meeting visitors will be attending, and will happily introduce guests to the One platform.