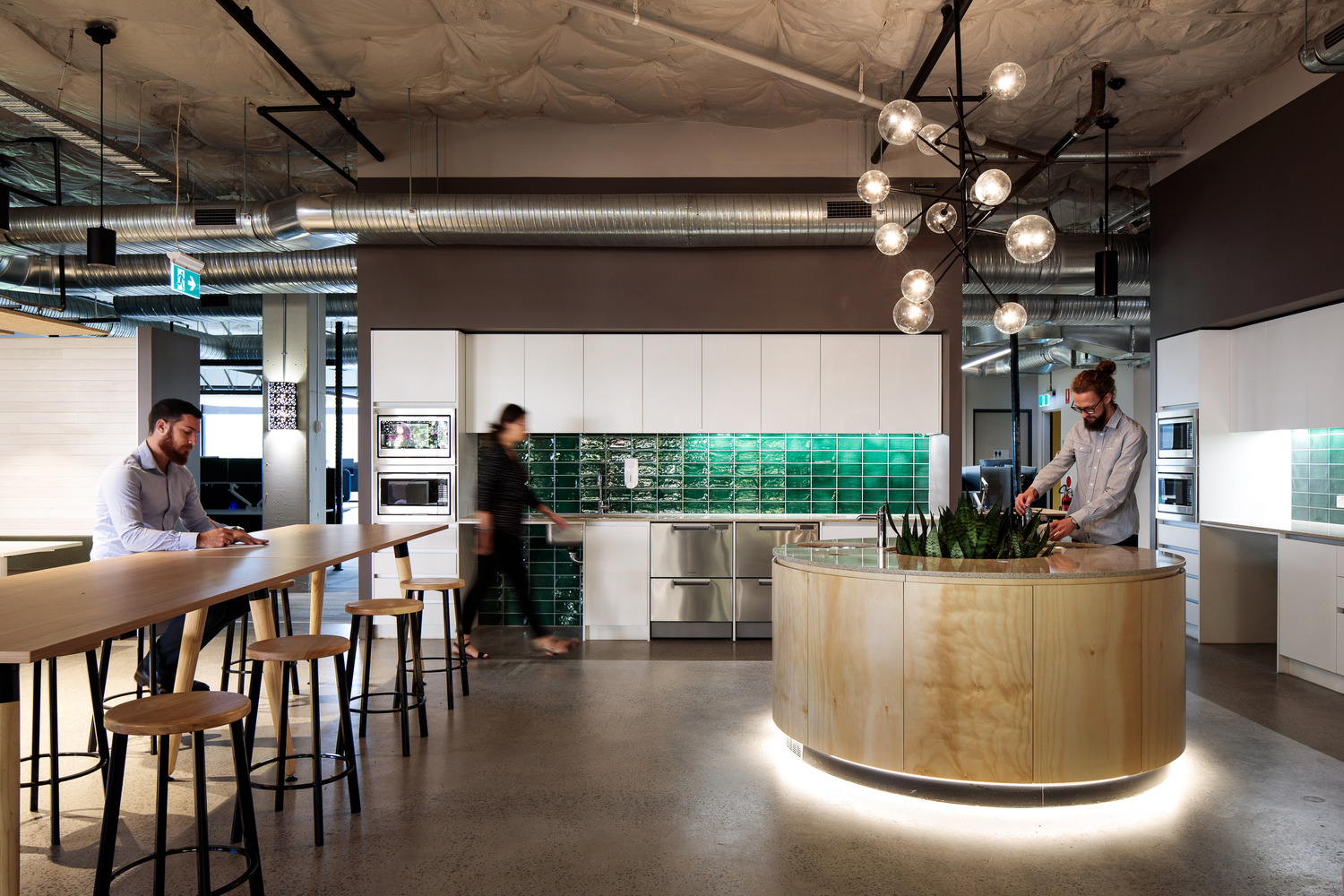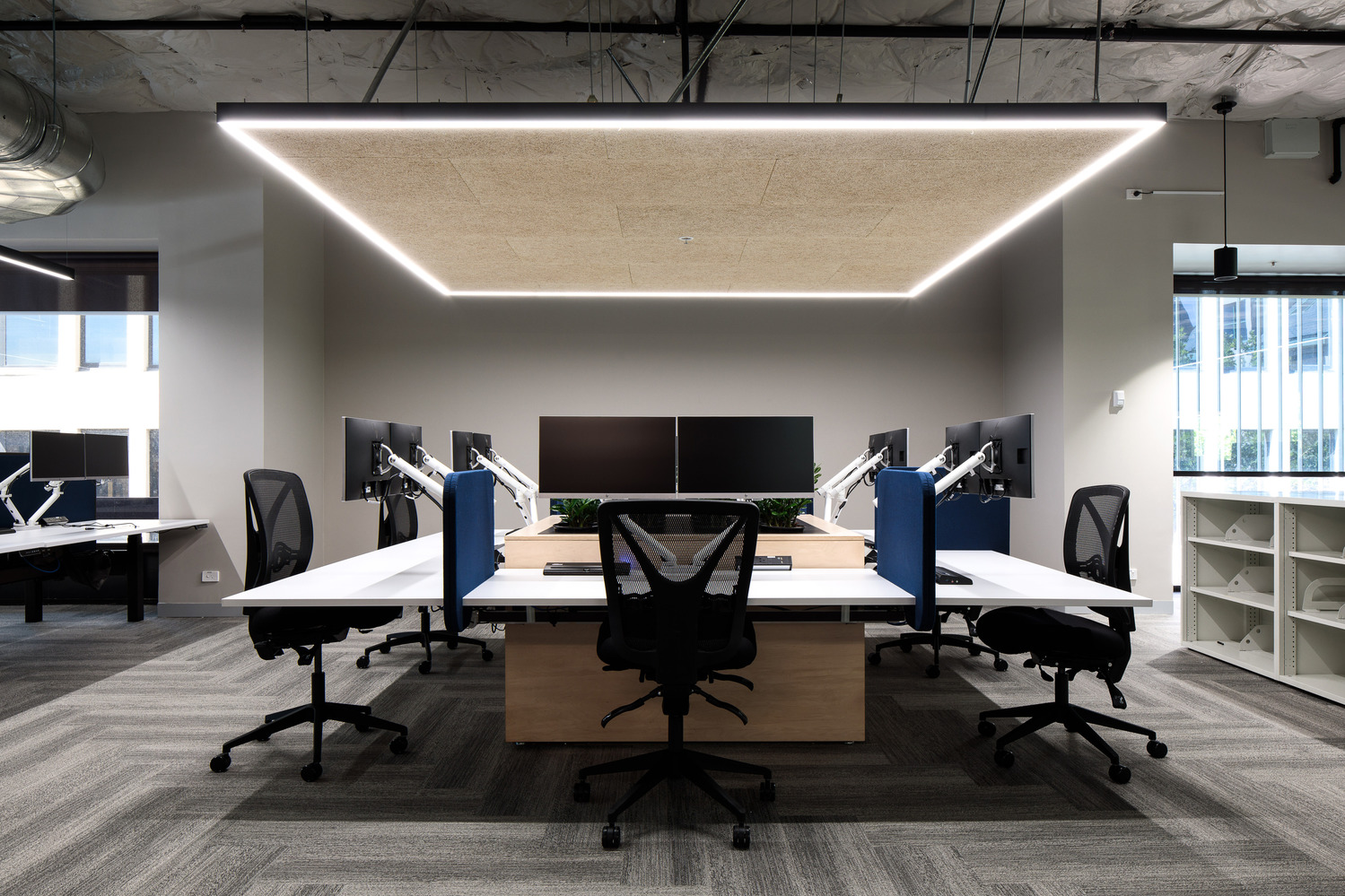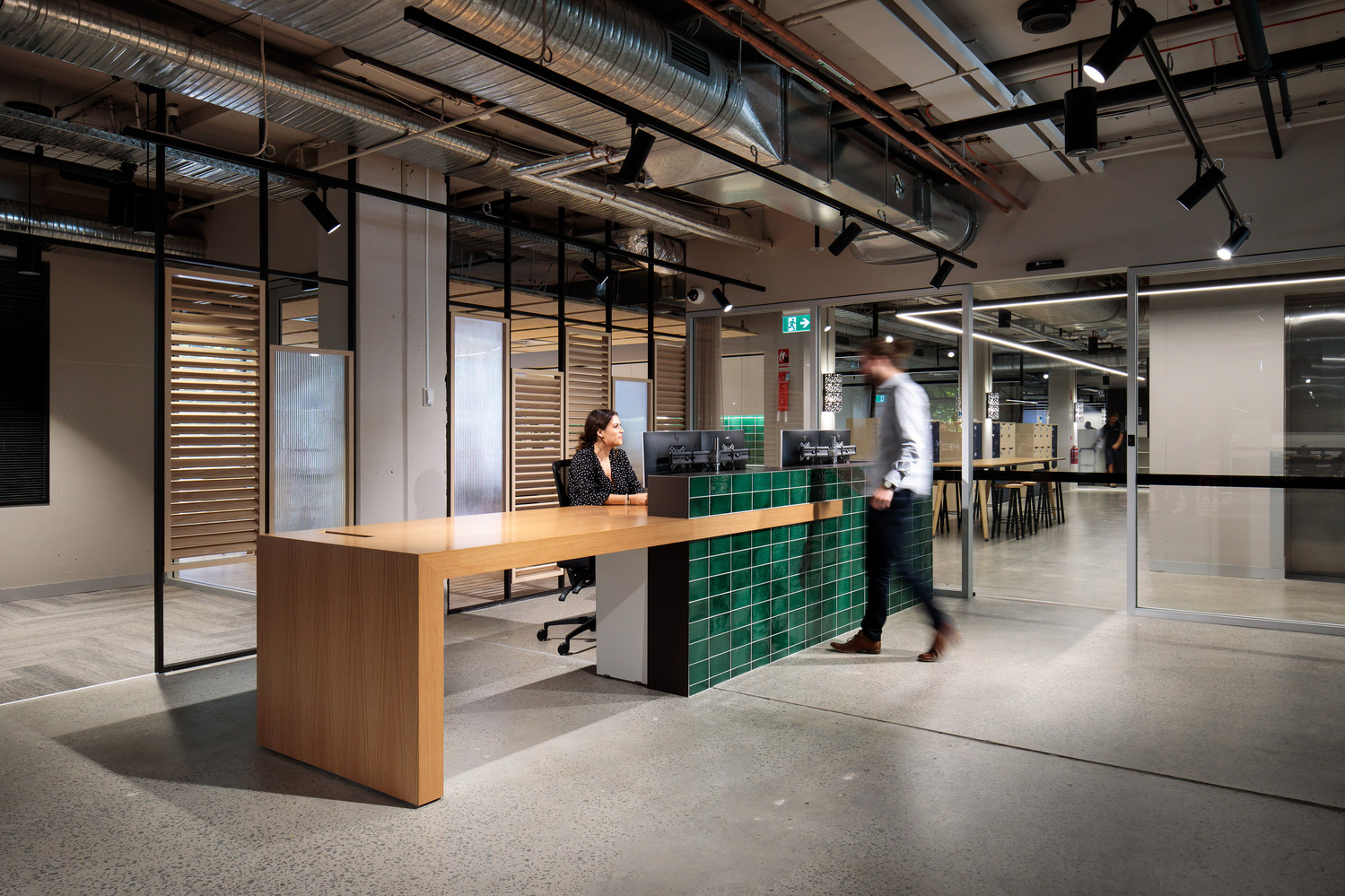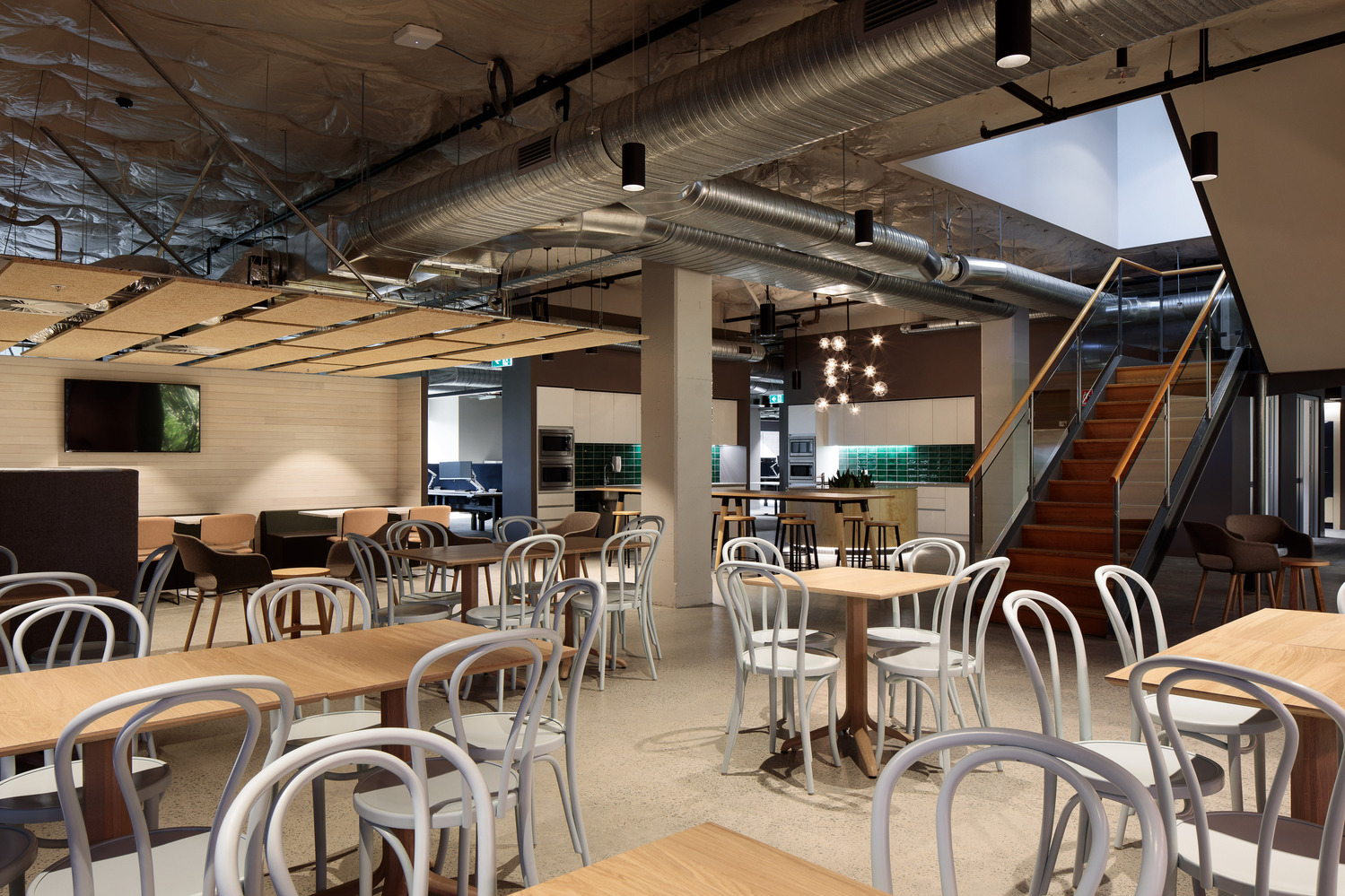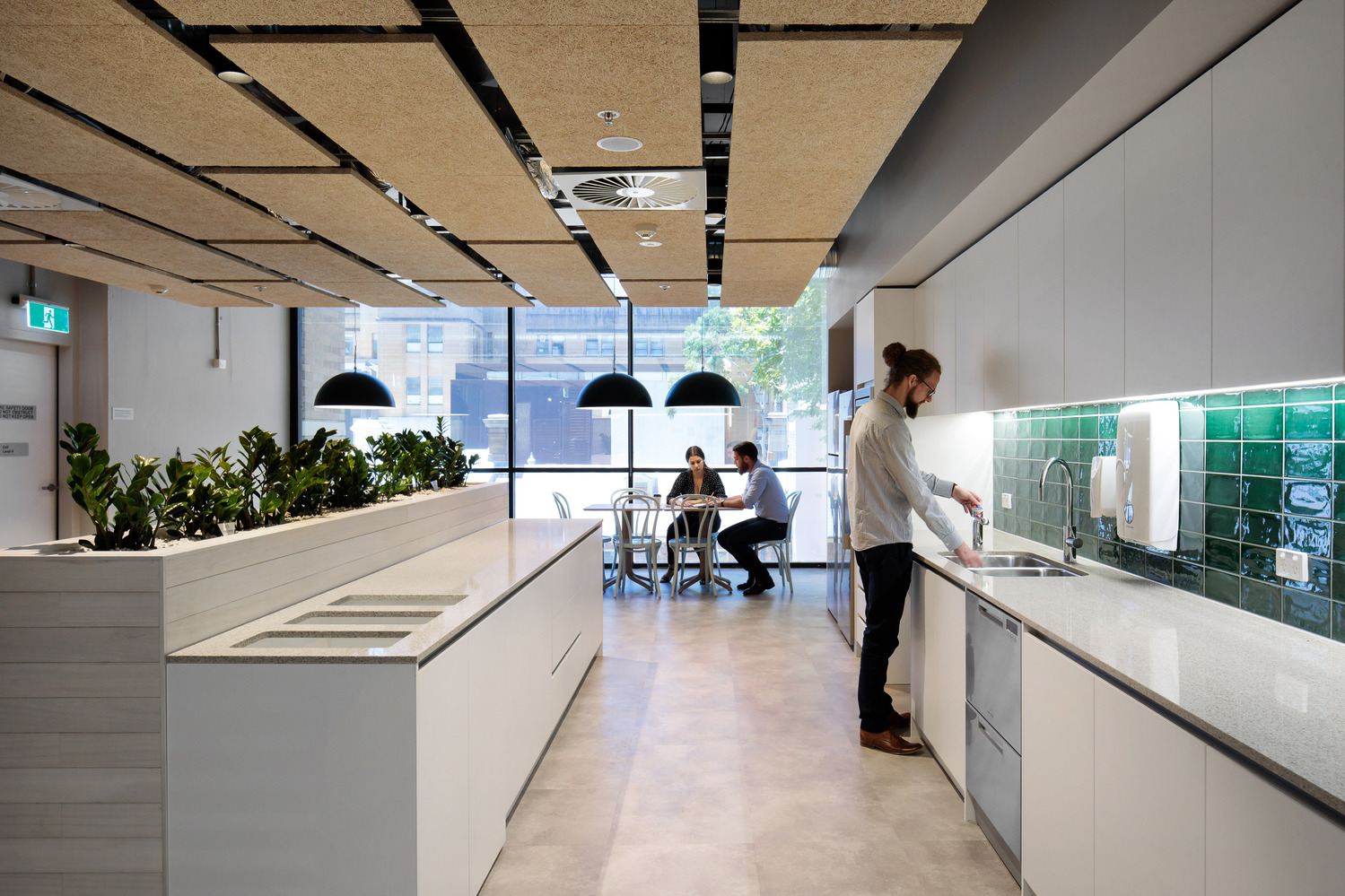 Adaptive reuse to enable collaboration
Foreshore House Workplace
The Rocks, Sydney, Australia
Originally designed as the NSW Archive Repository, The Foreshore House building is a brutal building set in a highly significant heritage area in The Rocks. The building has six levels, three above street level and three below so had challenges in providing the usual natural light and views required for a quality working environment.
dwp's transformational design stripped back the floors to the shell to create a state-of-the-art, flexible working environment where staff are engaged and connected within an agile workplace. This enabled service upgrades to occur and a new end of trip facility to elevate the building to a higher PCA standard expected in a quality commercial building in Sydney.
Meticulous design was crucial to ensure workstations gained the greatest access to natural light and views, whilst shorter use zones such as training rooms and meeting rooms were located inboard where natural light was not so critical. The users are delighted with the design outcome, being a cost effective but high quality end product.