What is the importance of design in luxury hospitality?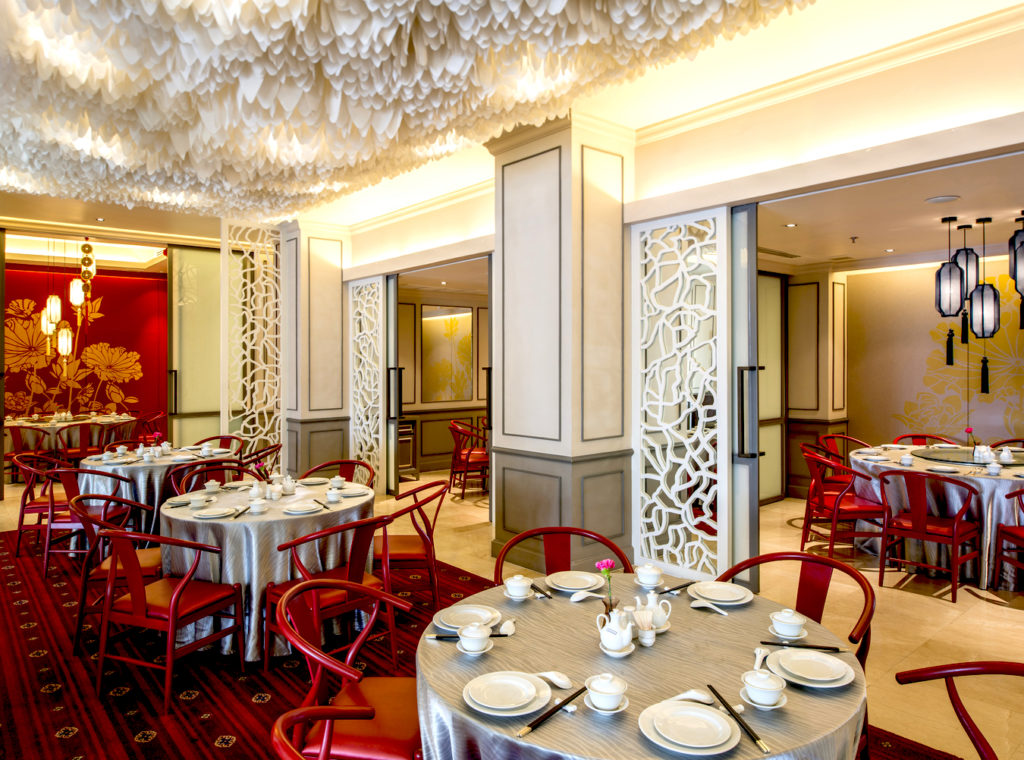 dwp talks to Savitri Ramyarupa, MD of Chatrium Group to find out more about the success of the Chatrium brand and the role of design.
Savitri Ramyarupa is a scion of the Sophonpanich family; renowned pioneers of Thailand's finance industry. Think: 'Bangkok Bank'. These days however their portfolio has diversified into luxury residences and hotelkeeping. We talk to her about how it all began; and what were the key factors in building a successful five star brand.
"It all started by chance" Savitri says. "Our family business first diversified into serviced residences. Then we noticed increasing growth in the tourism and travel industry, so we adjusted our vision, and began to concentrate on the hotel business as well. We named it Chatrium after my father Chatri, who is an icon in Thailand."  
"Design is the entry point to the hospitality experience", Savitri says: "Like a beautiful meal; the presentation must whet the appetite. It must appeal to the senses. Chatrium designs are focused on unique and local experiences with charm.  dwp has been our design partner for more than 10 years in residential, office, hotel, restaurants, meeting rooms and fitness center design. They are very reliable, professional and flexible… And being flexible is very important because people's experience of luxury has changed. It used to be simply about big expensive brand names. Now, I believe, ideas of luxury are as varied as our guests. Simple things can be luxurious: fast and easy bookings, easy check in and checkout, remembering guests names. Even genuine friendliness is a luxury in the modern world. But tangible things are still luxurious too. Rooms designed with deep thought and care. Attention to detail, high quality furnishings and aesthetics are very important."
"We are in the people business: people serving people. We need to understand our customers and it is our intention to deliver remarkable experience to our guests every time they stay."
Luxurious design starts as a concept. The guests and the positioning of the property must be priority as the design process unfolds. In the case of the Chatrium brand it is very important that it works for both for travellers as well as the local community.  Savitri adds: "All Chatrium Group's designs must fulfill the brand's promise of: "A remarkable experience" and dwp is our partner in designing that."
For more information please contact media@dwp.com
Tags: Agile workspace, Archi, Architect, Architecture, Artist, Asia, Bangkok, Bar, BIM, Blessing, Blog, Boutique, Business, Civic, Construction, Content, Creativity, Culture, David Clarke, Debate, Design, Designer, Digital, Digital technology, Digital transformation, Digitisation, Drama, Drink, Dubai, Education, Email, Experience, F&B, Food, Future, Health, Healthcare, Hicap, Ho chi minh, Hong kong, Hospital, Hospitality, Hotel, Human, Information, Innovation, Interior, Interior design, Interior designer, Interview, Knowledge, Lebua, Lifestyle, Middle east, Mindful, News, Newsletter, Phone, Profile, Profit, Psychology, Residential, Restaurant, Romance, Saigon, School, Signage, Sky, Smartphone, Smartphones, Social media, Social psychology, Sport + Leisure, Studio, Success, Sustainibility, Tech, Technology, Thailand, Trends, Video, Vietnam, Wayfinding, Wellbeing, Women