The Business Realities of Post-Covid19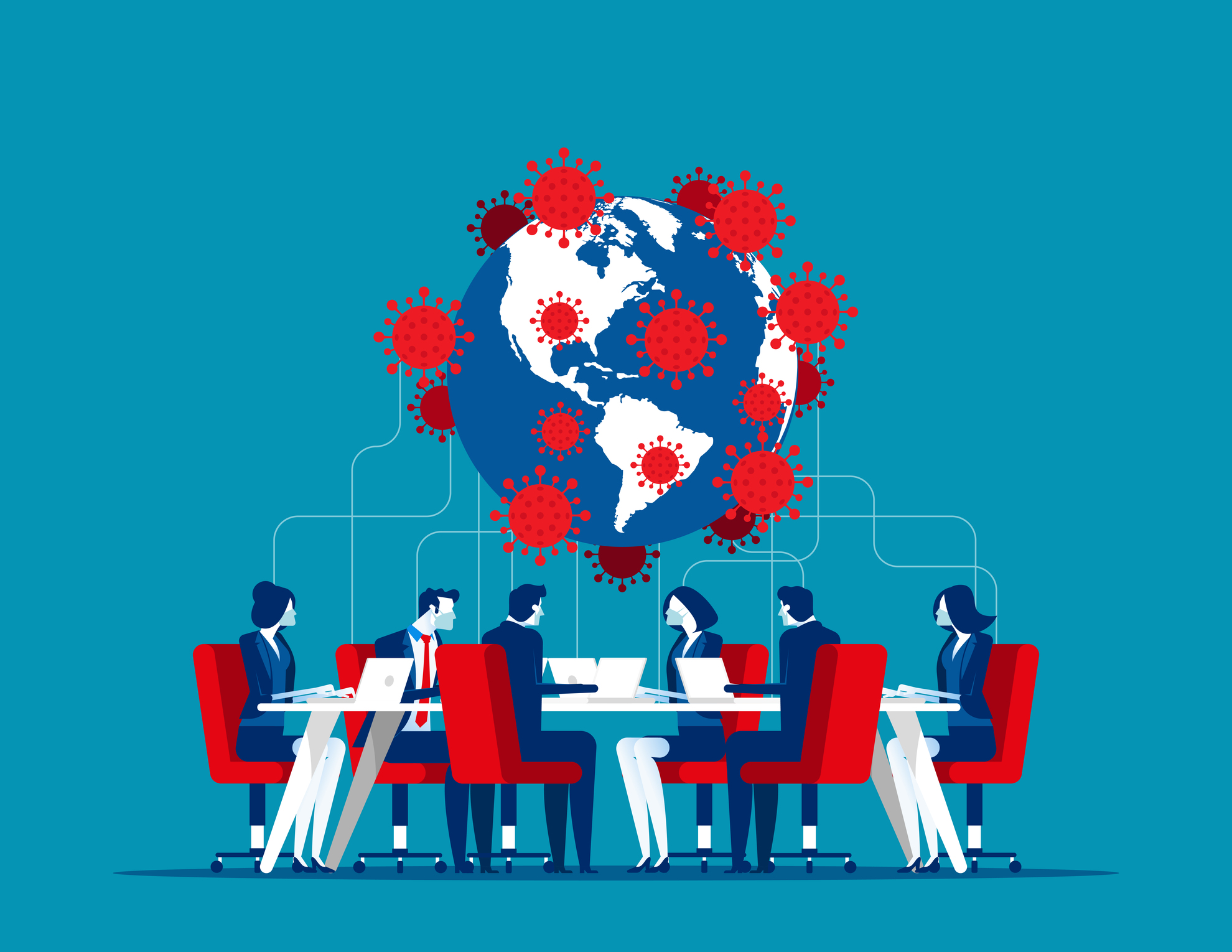 During the current pandemic, unprecedented numbers of people across the globe worked from home. As a result, remote working has been validated as an effective inhibitor to viral contagion and, for many corporations, work from home (WFH) is now an accepted preference as a risk-mitigator for office employees.
Humans, however, are social beings, and isolation can be damaging to mental health. As such, the office will remain an important "home base" for most companies. Beyond contact with colleagues and friends, the physical workplace offers other advantages compared to a completely virtual corporate existence. The office is the culture capital of most companies and also offers the opportunity for face-to-face collaboration, creative stimulation, and a centre of operations for management.
Going forward, pandemics must be treated as perennial risks that need to be managed. It is likely that legislation will soon be applied to protect employees and provide guidelines for lessors, tenants and property developers – and it is important that these solutions recognise the proven benefits of open-plan, agile and collaborative work practices.
Initially, companies will likely mitigate risks through low-cost basic hygiene and social distancing strategies. For the most effective protection, however, future-proofing for pandemics should be proactive – and exploring practical solutions that can be part of the permanent design landscape needs to begin now. At dwp, we believe solutions will come from new applications of smart technologies, breakthroughs in antiseptic materials and touchless technology, developments in communication, and a reimagining of the way we interact with the physical environment.
Designers have a crucial role to play in shaping the future of the workplace. We must develop long-term, robust solutions that can be easily deployed, and look at how simple, existing solutions can be scaled up to adapt to the severity of a situation. As we explore new ideas to tackle these issues, there is the opportunity to inspire true innovation.
We are now acutely aware of the global impact of a serious pandemic and the likelihood of similar events in the future. It is essential that companies make the necessary adjustments and are better prepared for any potential future pandemic to mitigate loss of life and avoid the need to shutter businesses and borders.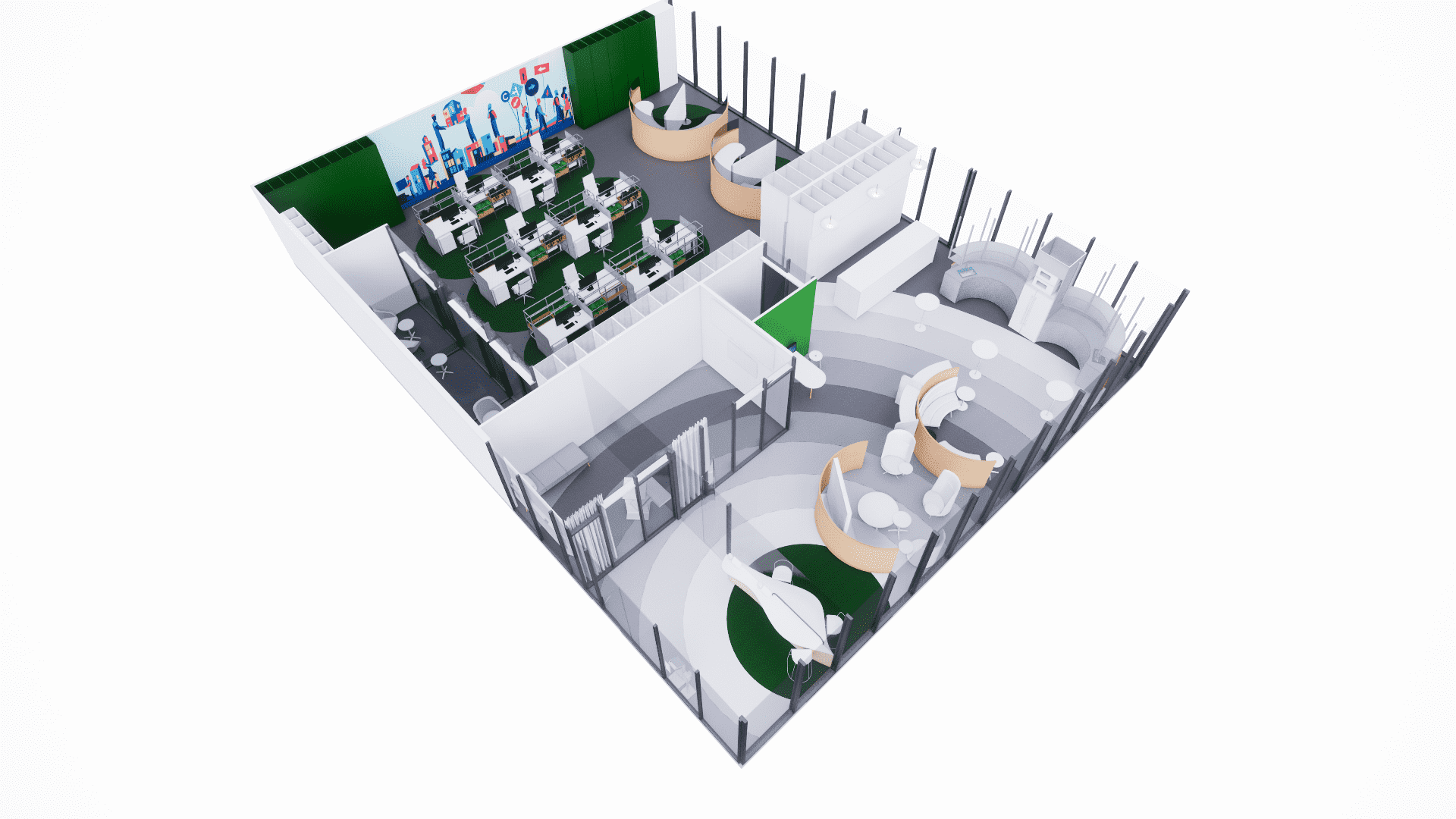 A sketch showing how a 300sqm office could be approached in a Post-COVID-19 world to prepare for possible future outbreaks or pandemics.
What will the future workplace look like?
Front-of-House & Entrance
In a post-COVID-19 world, front-of-house spaces, designed mostly for collaborative, team or social purposes, should be segregated from the main body of the workplace to restrict visitor access. This separation can be achieved through the use of either clear screening elements or solid partitions with a purposefully narrow connection between the two spaces.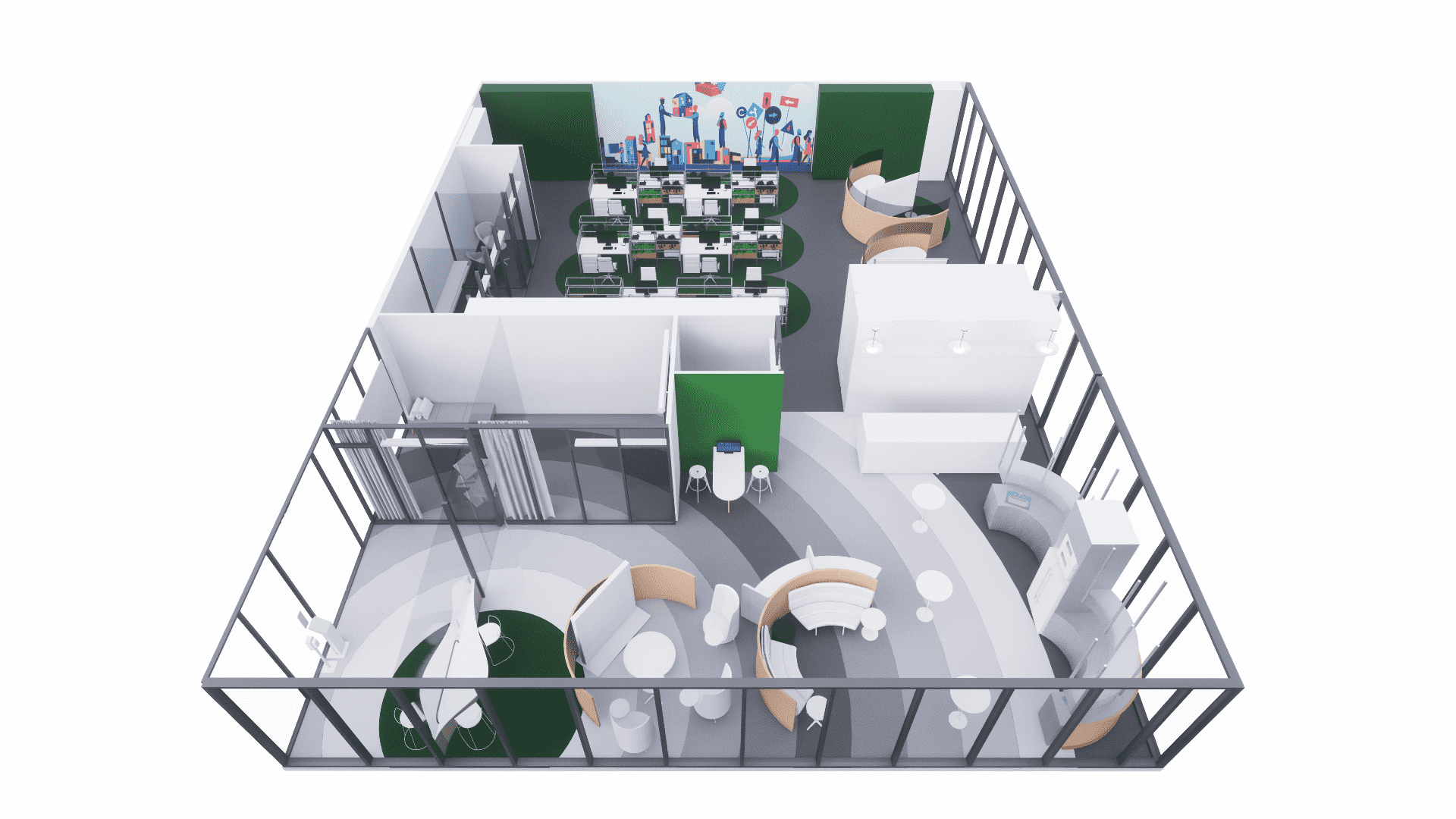 A 1.8m aperture separates the front-of-house from the office interior
At the main entrance, a "safety-zone vestibule" should be established where short-term visitors can be accommodated. This transition space allows for better control of the office environment and would have a hands-free registration system, its own air extraction, a washable wall-to-wall floor mat, easily sanitised surfaces, automatic temperature screening, hand sanitising station, and touchless devices and doors. It would be essential for a front-of-house host to manage this space to facilitate visitor interaction with employees, sanitise surfaces after use, and monitor visitor behaviour.
This multi-purpose space would be used for deliveries and as a transaction window for quick document pick-ups and payments. It could also be used by external vendors and contractors to present to a team "inside" the office, and as an isolation space close to the front door, for sick staff awaiting medical attention.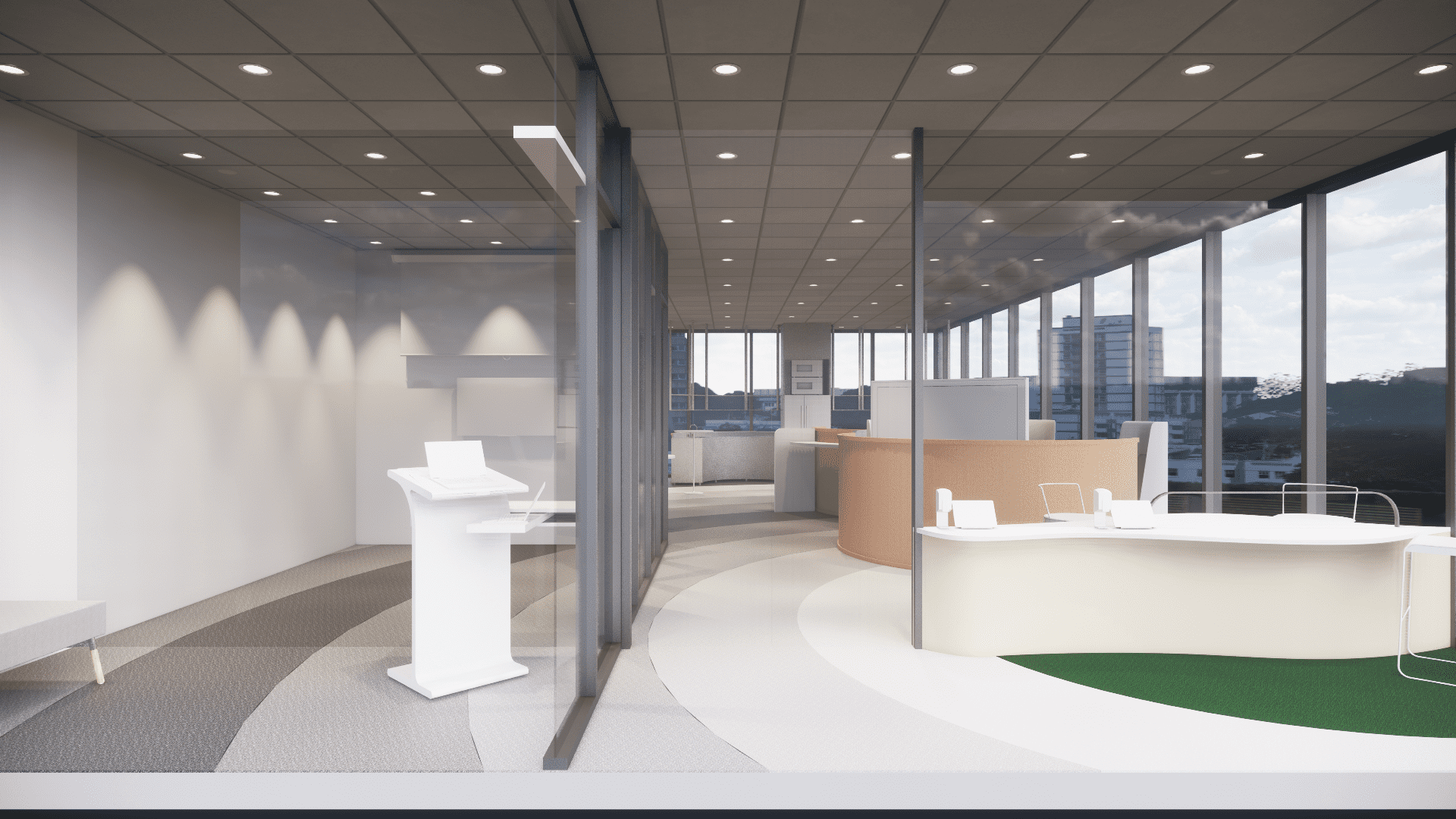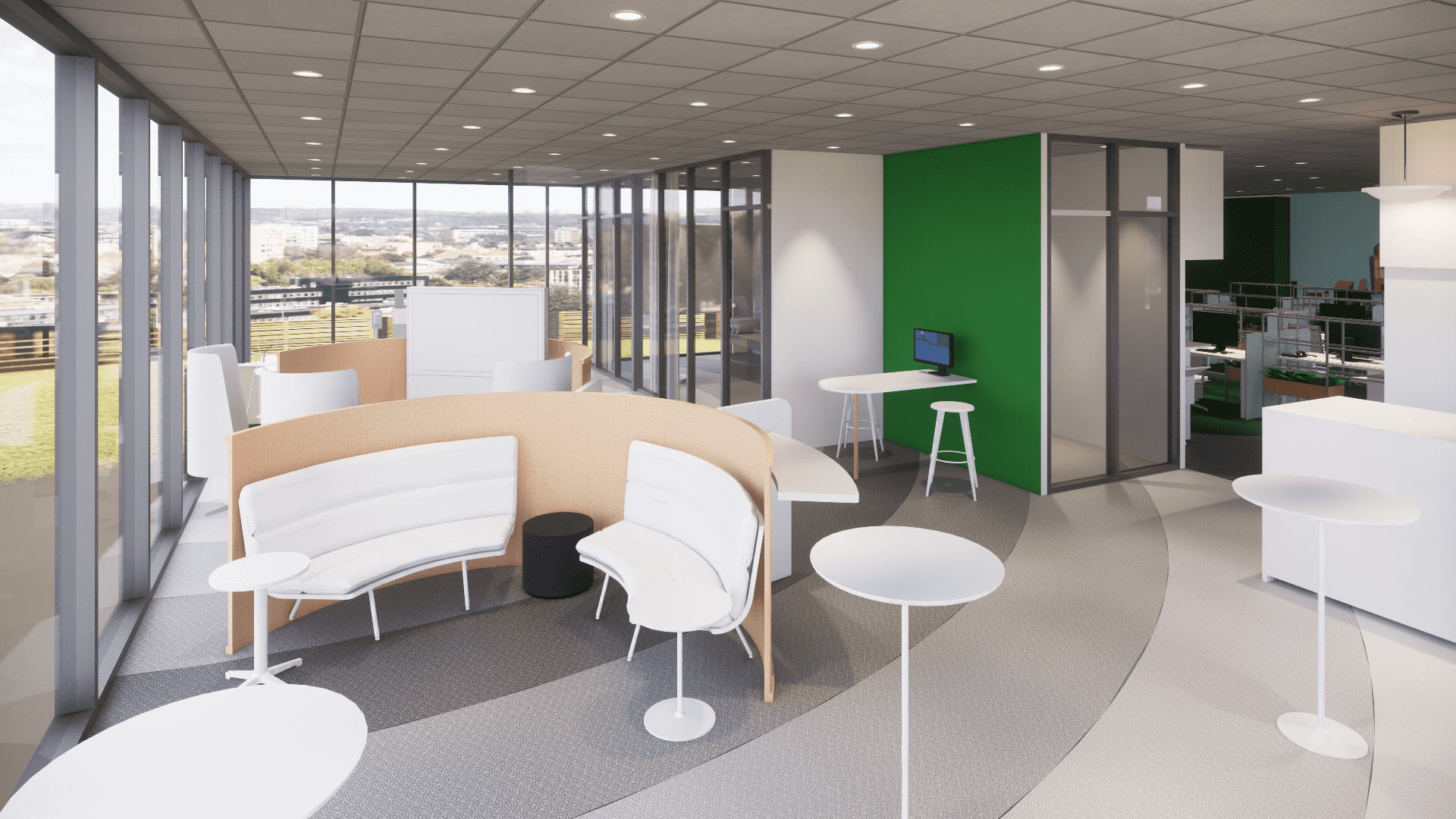 Diagrams showing how a safety-zone vestibule space could be used by external vendors and contractors to present to a team "inside" the office using smart technologies.
There is the opportunity to create a variety of appropriately distanced settings in a front-of-house space for flexible working, such as group collaboration areas, focus pods, interview rooms, chat tables, and presentation pods. These arrangements could be easily reconfigured as needed, with furniture on wheels and patterns on the floor to guide safe distancing.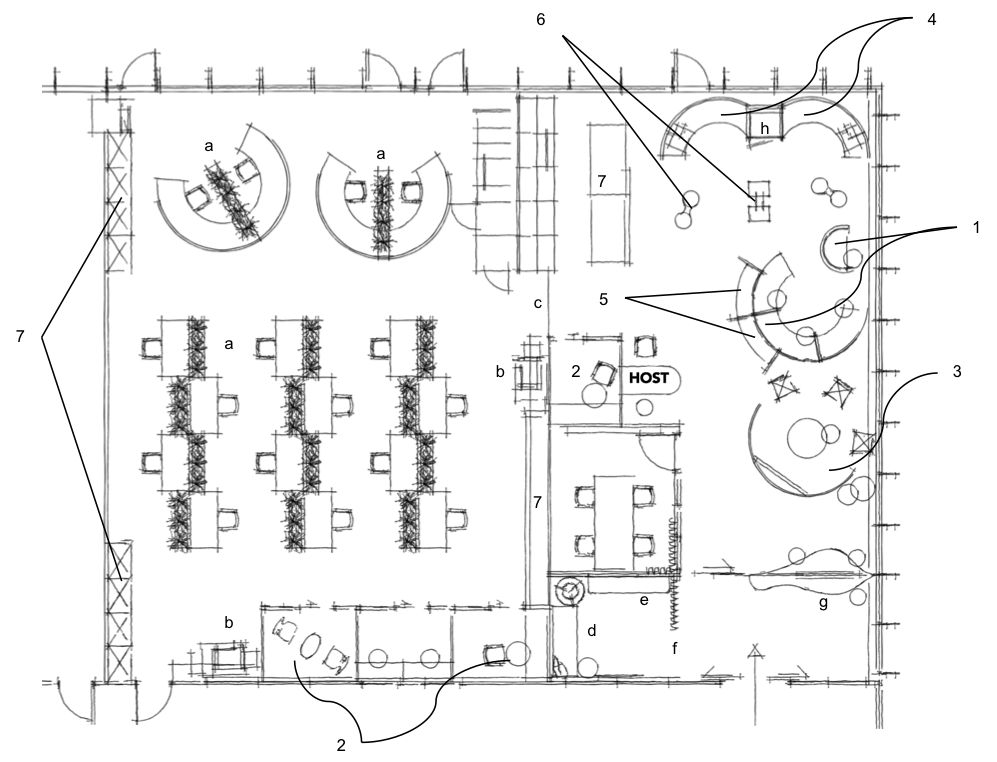 1 – segregated for individuals
2 – focus pods / phone booths
3 – presentation booth
4 – hospitality counter (2 sinks)
5 – ledger/ counters/ shelves
6 – stand-up coffee/ snack tables
7 – staff lockers & storage
a – Framework for greenery
b – Copier
c – Aperture 1.8m
d – Isolation couch
e – Presentation shelf
f – Acoustic curtain
g – Transaction counter with window hatch
h – refrigerator/ dishwasher

Inside the Office
While some businesses may initially consider smaller physical workplaces as WFH becomes increasingly common, social distancing measures will require ample space. As is current practice, we believe that desks will be either "assigned" or "non-assigned", but all workstations will now need to be carefully arranged to over-comply with recommended distancing guidelines.
In agile workspaces, employees may use individual "desk tarps" to claim non-assigned workstations. However, a strict cleaning regimen will need to be in place to sanitise desks between use. A "semi-agile" workplace is another option, in which a workstation is used by a set number of regular users, each with a separately keyed drawer to store personal belongings. This approach could work in conjunction with scheduled WFH practices to allow a greater number of staff to be accommodated within a given space, improving space efficiency and lowering costs.
Regardless of approach, all desk surfaces must be easy-to-maintain laminate or solid surface material – which may require future "certification" for antimicrobial properties and ability to withstand stricter cleaning schedules. A clean-desk policy will also become the new norm at all workplaces, which will lead to the use of lockers for each staff member.
At dwp, we believe there will be a rise in distinctively biophilic interiors, with office architecture that incorporates planting. While the office plan must be strictly regimented, the use of plants will help to create a calm, natural interior environment, aid in the psychological wellbeing of occupants, and help to oxygenate the air.
All shared amenities, such as kitchen spaces, will employ touchless technology – and we predict an increase in new touchless dispensing equipment for refreshments. Staff will bring their own cups and utensils, and visitors will be served using disposable tableware. Any refreshment stations would also include multiple sinks and dishwashers to avoid queuing.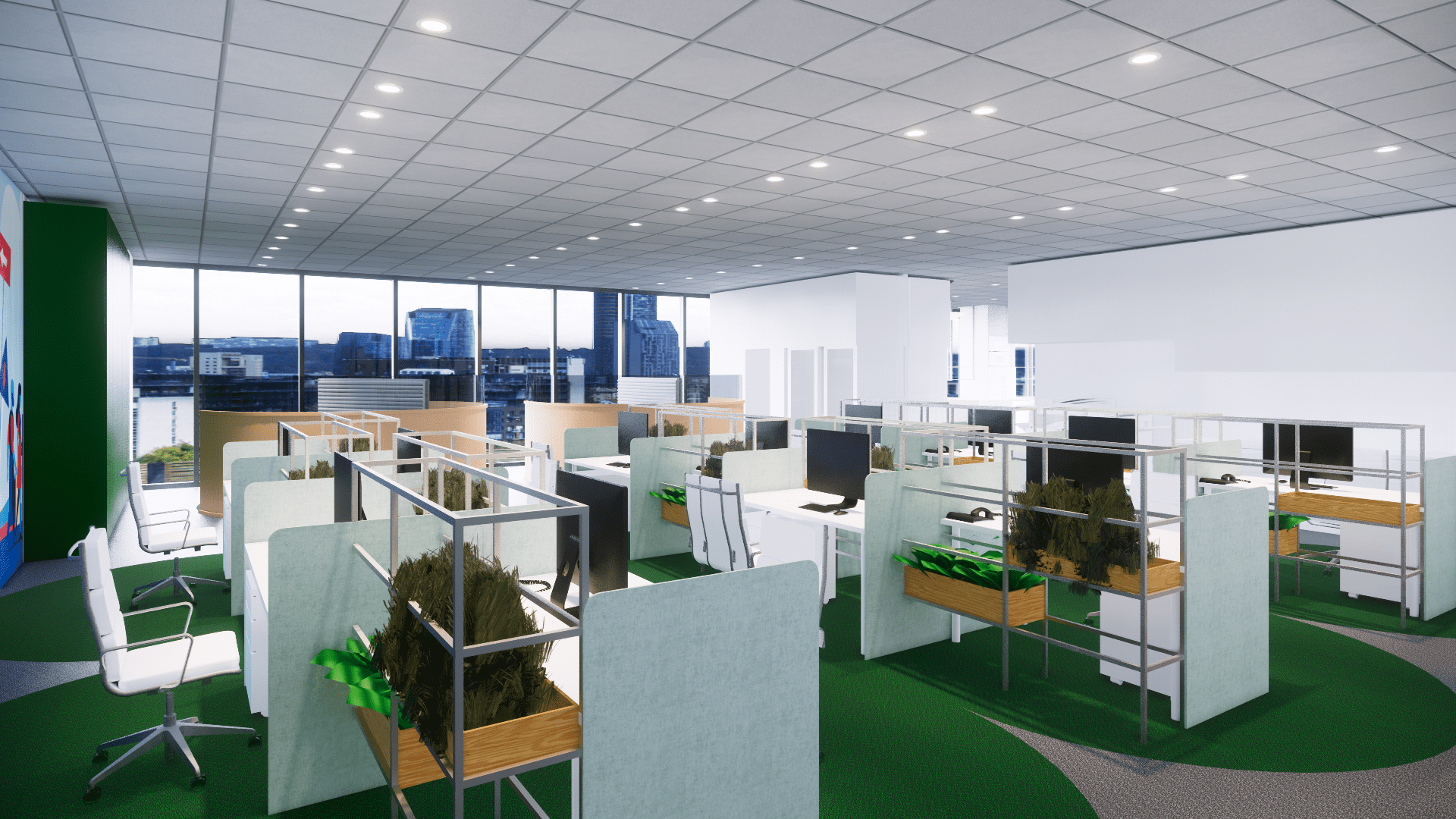 Flooring
As one of the largest surface areas of any office space, flooring will become increasingly important in a post-COVID-19 workplace, with zoning graphics playing a key role in effective social distancing and one-way circulation. LVT, woven, or sheet vinyl are easy-to-clean, intuitive options, but carpet also has many benefits. It is a "low-touch" surface, can capture airborne particulates and act as a filter for airborne droplets. And it is obviously preferred for acoustic and comfort reasons. Many of the major carpet brands have already begun to offer products with zoning graphics.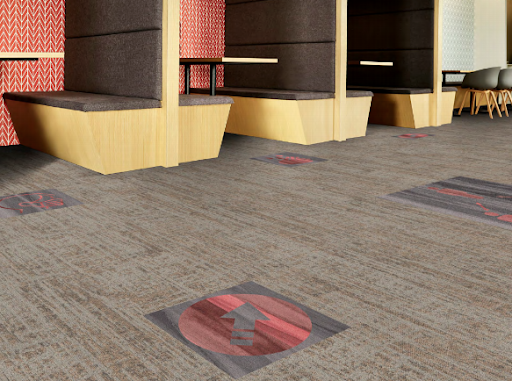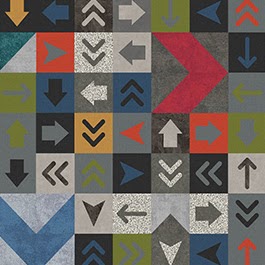 Left: Reference image: https://floors.milliken.com/floors/en-us/home
Right: Reference image: https://www.interface.com/SEA/en-SEA/homepage
While there are numerous proprietary solutions for floor graphics, bespoke patterns can easily be cut into many flooring materials. With the floor demarcated in easily recognised dimensions – one metre or two metres – it would soon become intuitive to gauge safe distancing from colleagues in collaborative environments or when queuing.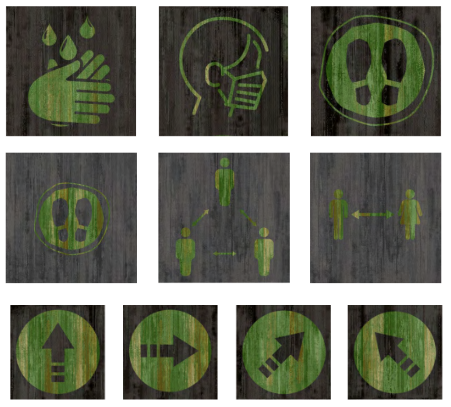 Reference image: https://floors.milliken.com/floors/en-us/home
Sanitisation & Air Quality
In a post-COVID-19 world, regular sanitisation of the workplace will be essential. UV lighting has long been used as a disinfectant, and there are numerous consumer devices on the market to sterilise everything from mobile phones to medical equipment. While more research is needed, there is the possibility that "UV flooding" of the workplace after hours, could become standard practice or even a requirement. We also envision that all building owners will eventually be required to install new, virus resistant ceiling tiles with easy-clean properties.

Reference image: http://www.flairillume.com.sg/
Air quality is another key issue. We predict that the negative pressure within the plenum spaces above ceilings will be required to be increased, along with an increase in air changes per hour and the possible addition of HEPA filters. Notwithstanding, recycled air would be reduced, with used air being expelled to the building's exterior. In this way, standard ceilings would replicate the way smoke extraction works in retail and entertainment venues.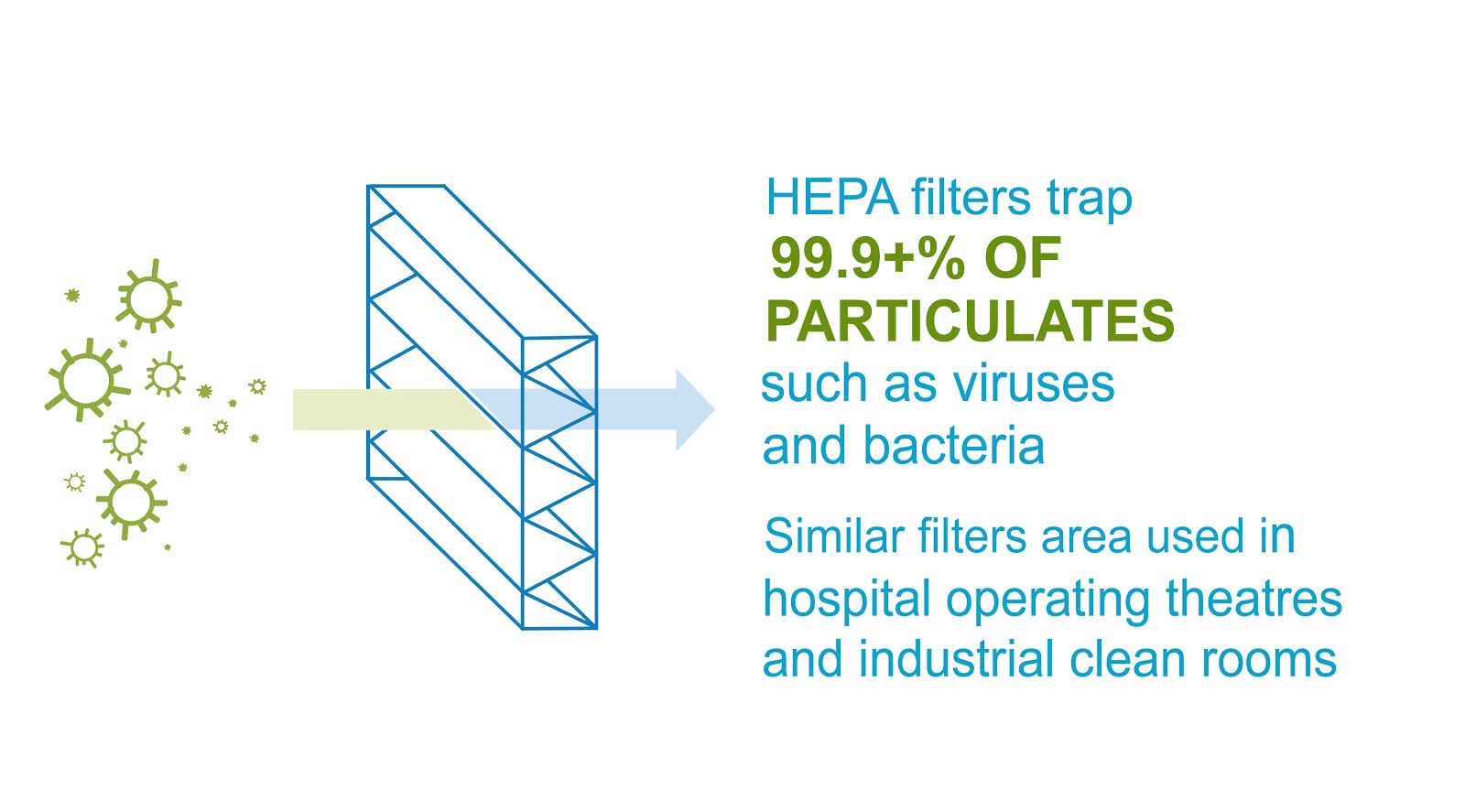 Preparing for the Future
The catastrophic outcome of the current COVID-19 pandemic has awakened our awareness of the importance of preparing for similar events. Advance preparation in the form of business continuity planning will for evermore include pandemics as a key scenario – and this will be regarded as equally important as planning for fire, cyber or terrorist attack, or natural disaster. As we begin to navigate the post-COVID-19 world, we believe it is essential that we adapt and develop innovative solutions that allow us to engage with communities within the workplace.
For further information on how dwp can assist you with redesigning your workplace for a post-COVID-19 world, please contact Derek MacKenzie at derek.m@dwp.com.
Tags: Abu dhabi, Agile workspace, Archi, Architect, Architecture, Artist, Asia, Bangkok, Bar, BIM, Blessing, Blog, Boutique, Business, Civic, Construction, Content, Creativity, Culture, David Clarke, Debate, Design, Designer, Digital, Digital technology, Digital transformation, Digitisation, Drama, Drink, Dubai, Education, Email, Experience, F&B, Food, Future, Health, Healthcare, Hicap, Ho chi minh, Hong kong, Hospital, Hospitality, Hotel, Hotel design, Human, Information, Innovation, Interior, Interior design, Interior designer, Interview, Knowledge, Lebua, Lifestyle, Luxury, Luxury design, Luxury interior, Marriott, Middle east, Mindful, News, Newsletter, Phone, Profile, Profit, Psychology, Residential, Restaurant, Romance, Saigon, School, Signage, Sky, Smartphone, Smartphones, Social media, Social psychology, Sport + Leisure, Studio, Success, Sustainibility, Tech, Technology, Thailand, Trends, Video, Vietnam, W hotel, Wayfinding, Wellbeing, Women