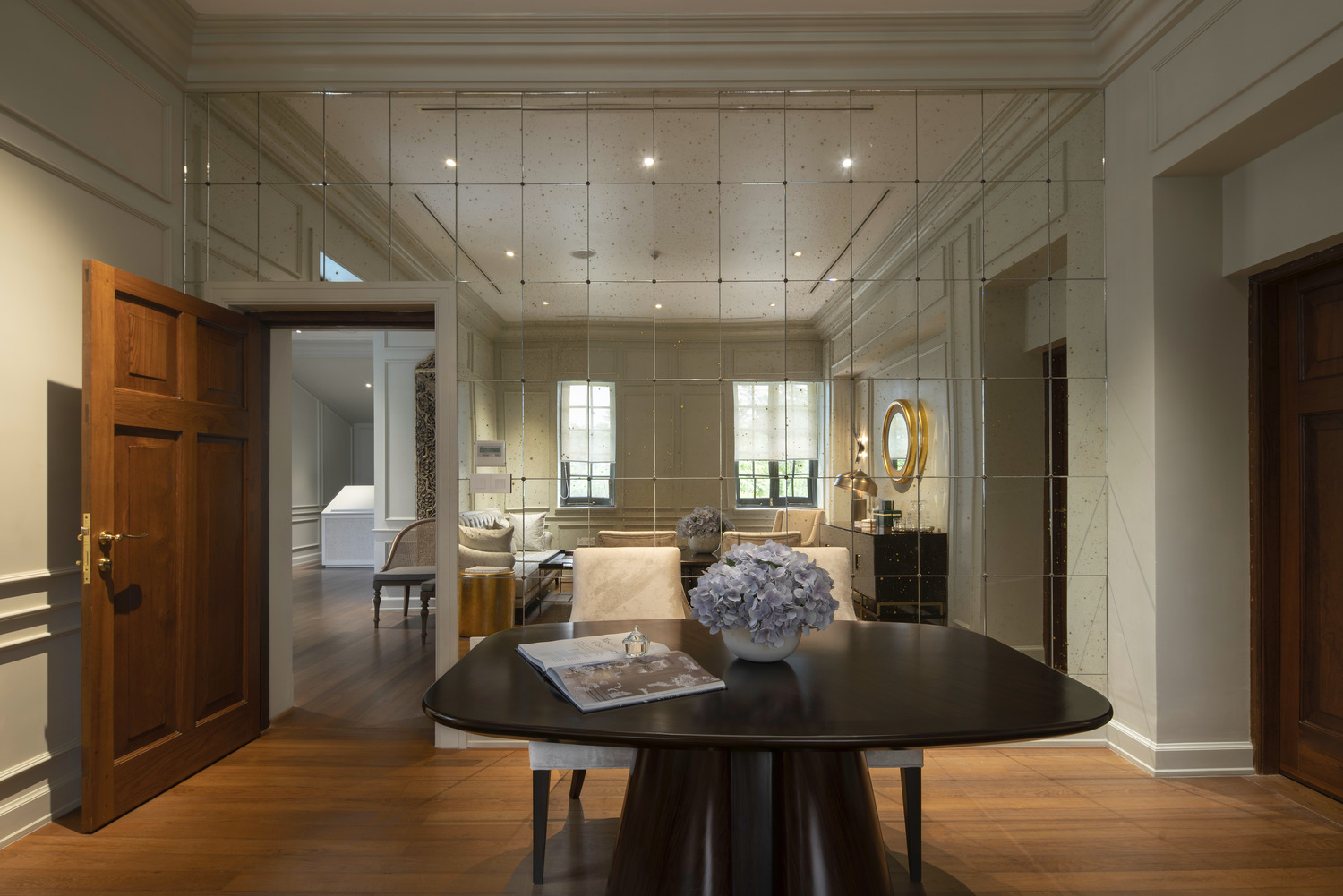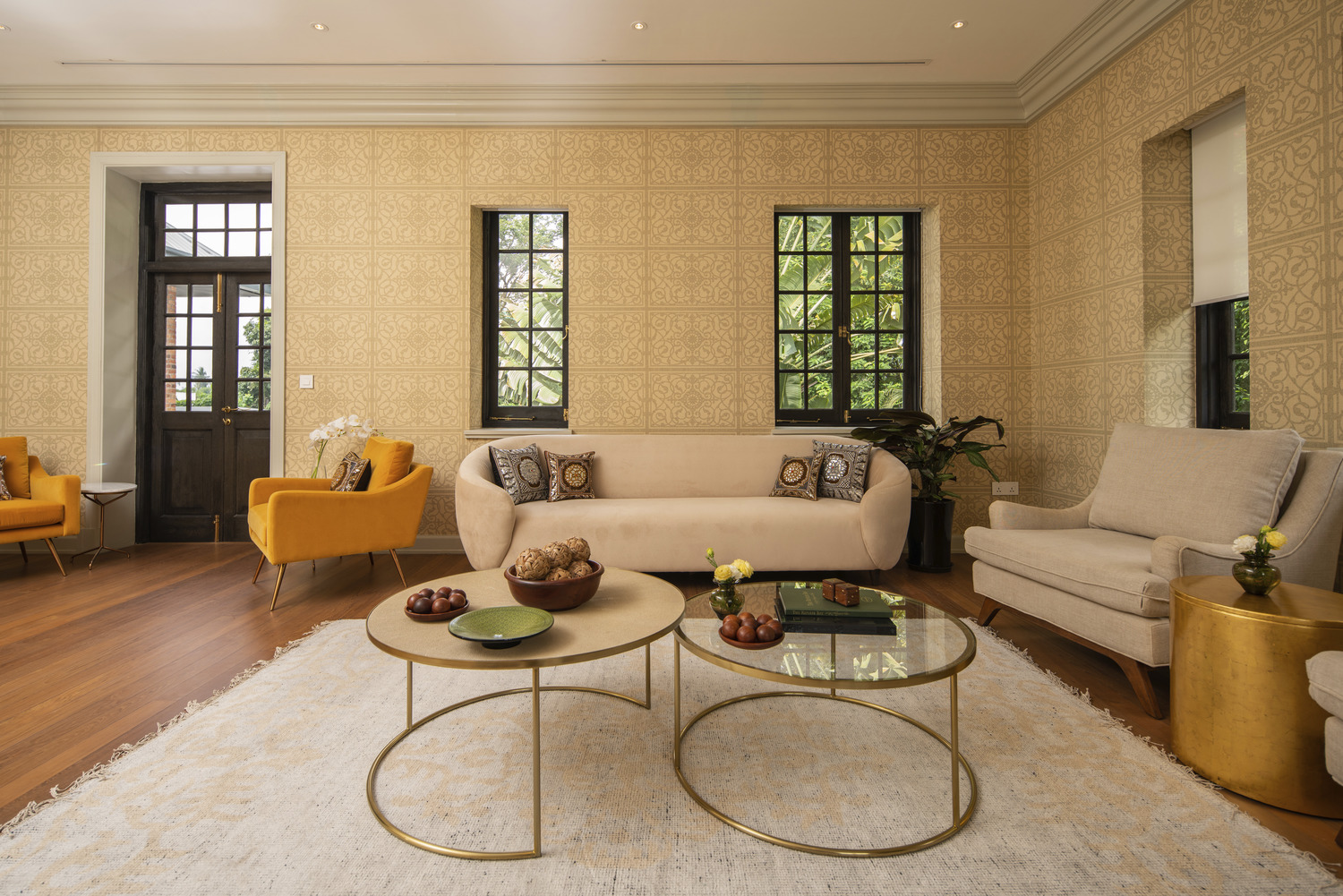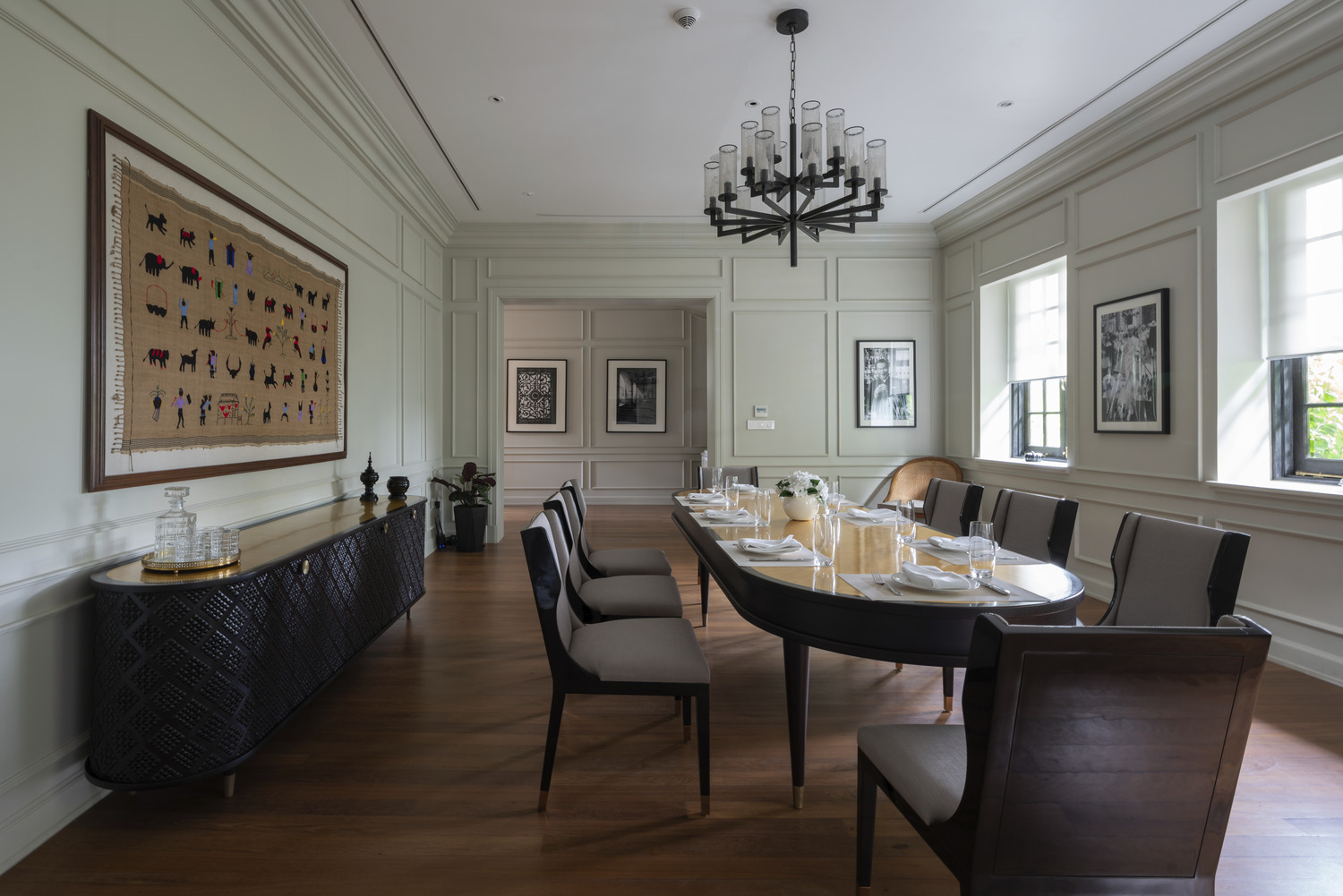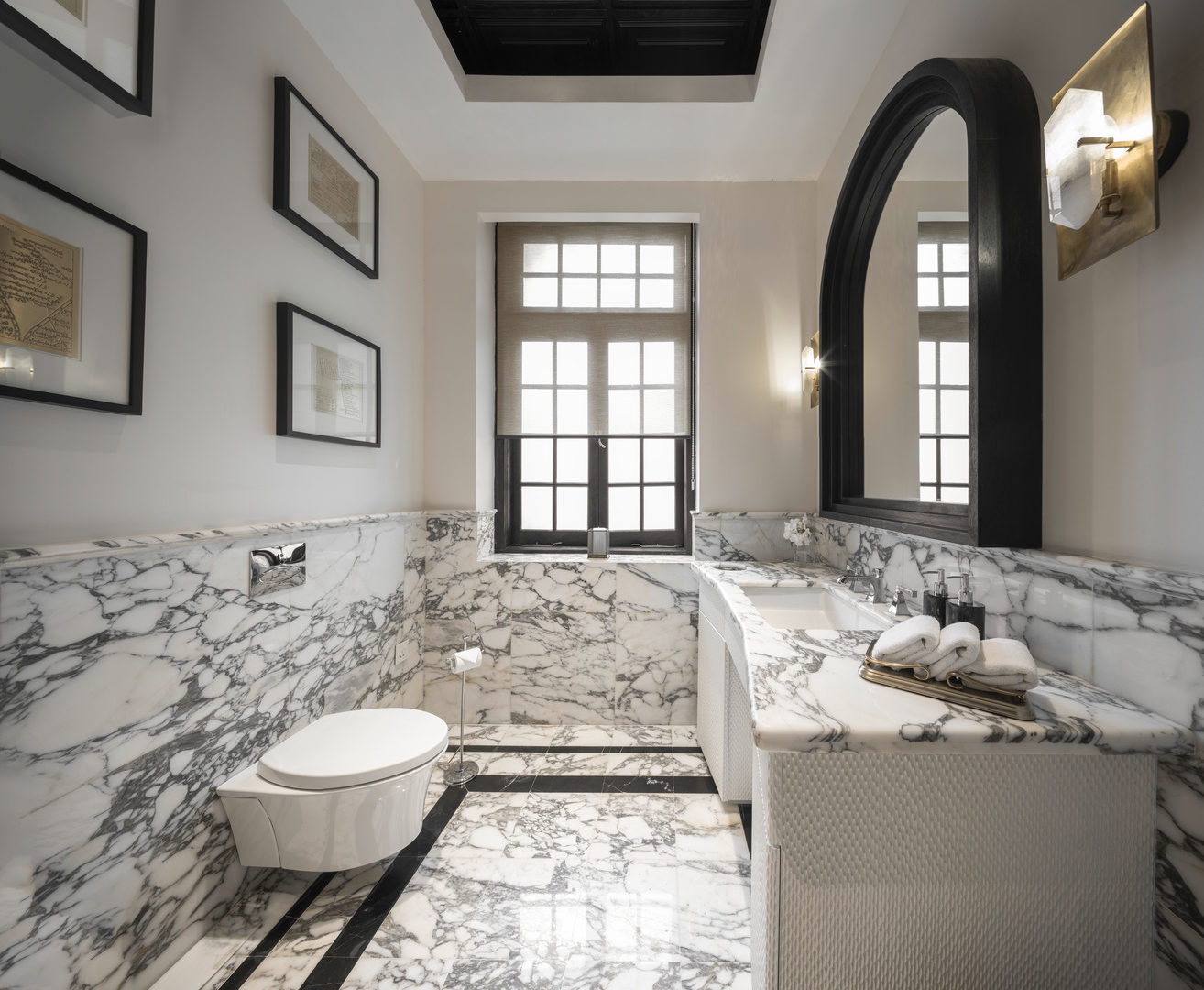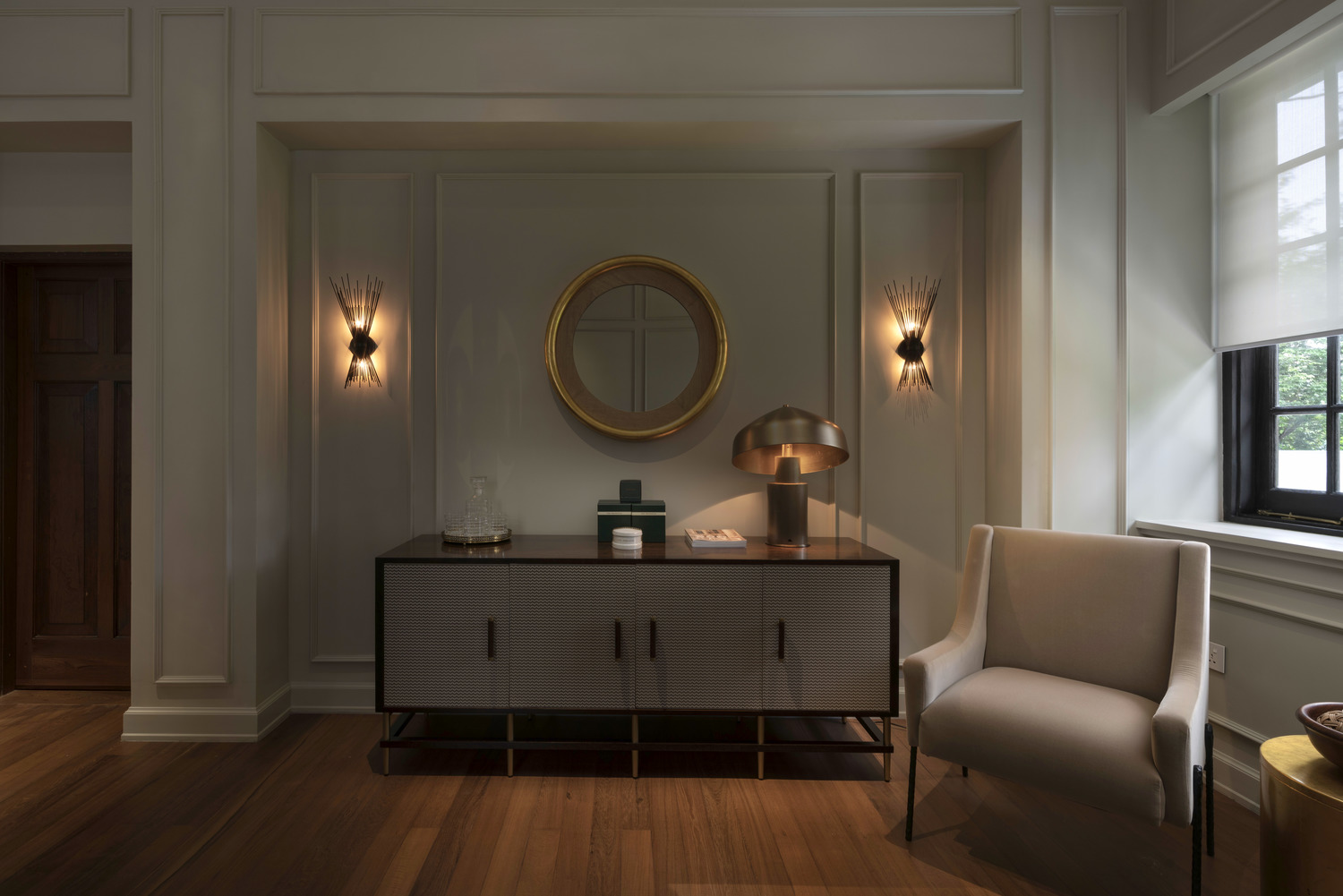 Iconic style
Peninsula Sales Gallery
An award-winning showroom for a heritage villa conversion infused with the traditional artistic nuance of Myanmar, the Peninsula's iconic style and a large dash of modern innovation by dwp|minteriors.
The design brief was a warm, welcoming stately home where guests can enjoy high tea or a glass of champagne. A place of discovery to unlock a Peninsula lifestyle in the adjacent four bedroom apartments.
The entry hall reflects the main site; where the exclusive Peninsula Yangon Residences will be built. Incorporating another heritage building, the former Myanma Railways, the history of the railway building and architectural features such as the rod iron detailing were used in custom made wallpaper, carpets and wall art.