dwp|singapore is open for business!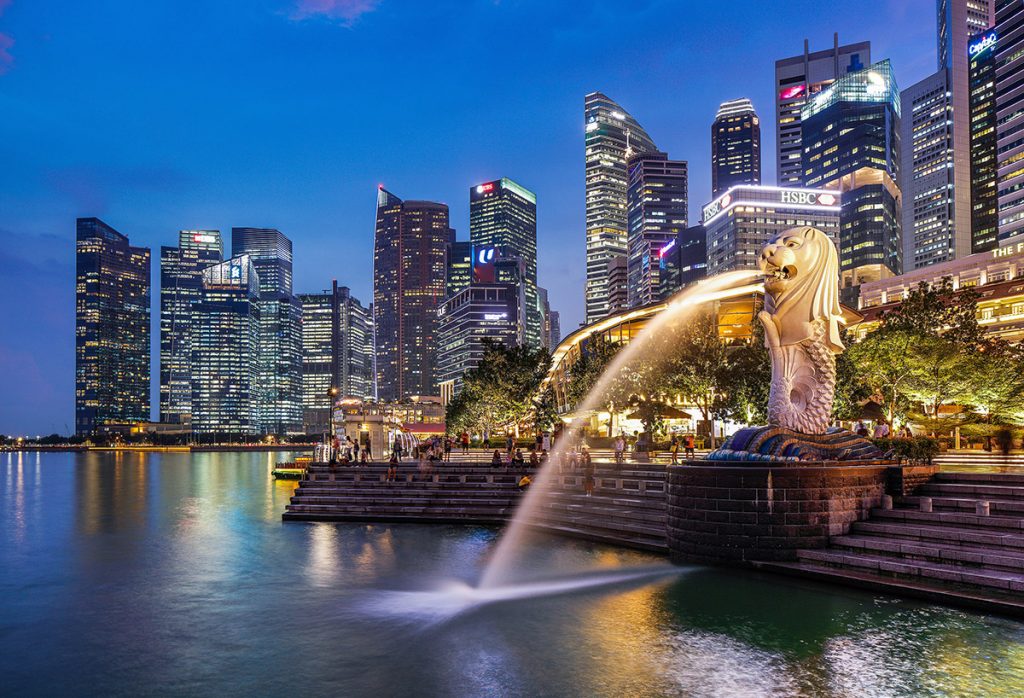 In collaboration with designphase dba, dwp has launched a new office, taking the design practices global locations to 12. dwp stepped into 2019 launching a new office in Yangon and now follows suit with the 2020 launch of their latest office in the financial and tourism hotspot Singapore.
Bangkok-headquartered global design practice dwp is excited to extend their specialist design skills to new market Singapore as they continue to grow their international presence. dwp's award-winning practice has operated for the past 25 years and completed the design of a number of high profile projects including the prestigious residential project 98 Wireless in Bangkok, distinctive luxury hospitality projects W Dubai – The Palm and W Abu Dhabi – Yas Island in the Middle East, the five-star Hotel Chadstone Melbourne, MGallery by Sofitel in Australia and most recently Malaysia's new Four Points by Sheraton Kuala Lumpur, Chinatown; a hotel that pays homage to it's iconic, heritage rich location.
Proud of their entrepreneurial spirit the firm continues to push boundaries and grow to strengthen their global reach, designing specialist facilities including tall buildings, masterplans, hospitals, hotels and workplaces worldwide.
The new Singapore office, which will fall under the leadership of dwp North Asia's Regional Managing Director Charlie Kelly, is part of a series of strategic changes as the business steps up plans for growth in a number of other strategic locations around the world. "We are delighted to add the expertise of this long established Singapore practice to the dwp portfolio." – Charlie Kelly.
The collaboration between dwp and designphase dba see's two of Asia's most experienced design firms join forces to provide specialist design skills, adding both strength and range to the firm's ability to provide clients with design excellence throughout South East Asia. designphase dba, headed by Derek MacKenzie, began providing interior design services to the region in 1976 and has had the privilege to work on some of the most notable corporate, retail and hospitality interior design projects both locally and internationally including; Philips Asia Headquarters, Robinsons at The Heeren on Orchard Road, and the Grand Copthorne Hotel Lobby and Dining destination.
Derek MacKenzie said about the exciting collaboration: "This is the opportunity we have been looking for, to build on our experience, leverage dwp's many locations and join with a knowledgeable, innovative and creative team."
The decision to open up in Singapore reflects a continued drive by dwp to deliver design excellence to corporations headquartered in strategic hubs internationally with extensive global reach. At the heart of everything for dwp is the philosophy that architecture and design is simple, elegant and timeless. The practice, who pride themselves on design excellence, recently grabbed themselves a feature in none other than Vogue Australia. The living publication described one of dwp's latest Hospitality projects; Hotel Chadstone, Melbourne, MGallery by Sofitel as 'an elegant and calming space with high-end finishes and carefully selected artworks'.
dwp's Group Creative Director and practice founder Scott Whittaker says about the opening: "dwp is committed to design excellence, commercial success and business growth. dwp|singapore is the inevitable positive impact of our design excellence and client's experiences and we are excited to expand our sector strengths and capabilities to this new location."
dwp's Group CEO Brenton Mauriello says about the opening: "Our new investment in Singapore is part of a series of moves designed to set a platform for the next stage of our growth. This provides the physical base to leverage our cloud based digital design framework to bring our global experience to Singapore especially in the Hospitality and Workplace sectors."
To find out more about the specialist design services offered by dwp|singapore contact derek.m@dwp.com.
Tags: Abu dhabi, Agile workspace, Archi, Architect, Architecture, Artist, Asia, Bangkok, Bar, BIM, Blessing, Blog, Boutique, Business, Civic, Construction, Content, Creativity, Culture, David Clarke, Debate, Design, Designer, Digital, Digital technology, Digital transformation, Digitisation, Drama, Drink, Dubai, Education, Email, Experience, F&B, Food, Future, Health, Healthcare, Hicap, Ho chi minh, Hong kong, Hospital, Hospitality, Hotel, Hotel design, Human, Information, Innovation, Interior, Interior design, Interior designer, Interview, Knowledge, Lebua, Lifestyle, Luxury, Luxury design, Luxury interior, Marriott, Middle east, Mindful, News, Newsletter, Phone, Profile, Profit, Psychology, Residential, Restaurant, Romance, Saigon, School, Signage, Sky, Smartphone, Smartphones, Social media, Social psychology, Sport + Leisure, Studio, Success, Sustainibility, Tech, Technology, Thailand, Trends, Video, Vietnam, W hotel, Wayfinding, Wellbeing, Women