dwp | A Vision for the Future of Retail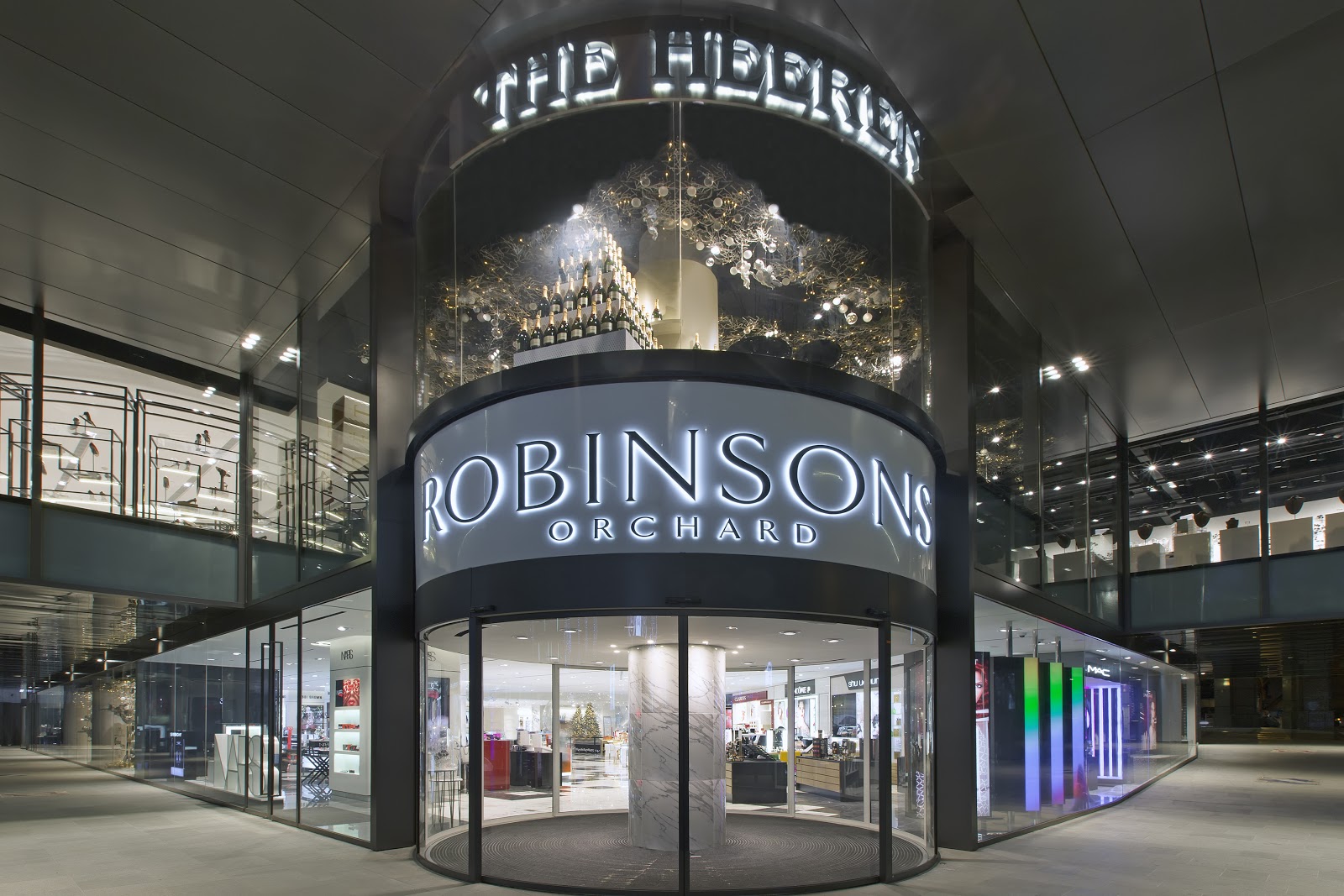 The retail landscape is shifting dramatically—and last month in Singapore, this was thrown into sharp focus with the closure of Robinsons Department Store's last two locations. It was a move that marked the end of an era that began 162 years ago. While the current pandemic and its impact on global economies will surely take much of the blame, there is more at play here. "There can be no denying the impact that generational change is having globally on the way retailers and their customers interface in contemporary times," says Derek MacKenzie, managing director of dwp | design worldwide partnership Singapore. "People are not buying less, but they are buying differently."
Online shopping has radically changed the way we shop, not only in relation to the convenience of being able to get almost anything we desire delivered directly to our homes but our newfound ability to review and compare products online prior to buying. As a result, brick-and-mortar retailers are having to change what they offer the customer. No longer is the experience of "discovery" found simply in the products we are buying, but in the experience of the physical space as we shop for them.
"As a designer, I look at these fundamental shifts in the retail industry and see new opportunities for merchants and property developers, to counterbalance their fear of digital armageddon," says MacKenzie. "Shopping provides the promise of excitement, which is like the thrill of the chase—this will be the case with both the online and brick-and-mortar experience. Capturing these positive emotions is a key to whatever design proposition is being proposed."
"E-commerce brands will continue to adopt aggressive online strategies to wean off reliance on foot traffic in physical stores. It is imperative that retailers sharpen their focus on an online strategy that might expand their customer base – beyond Singapore for instance.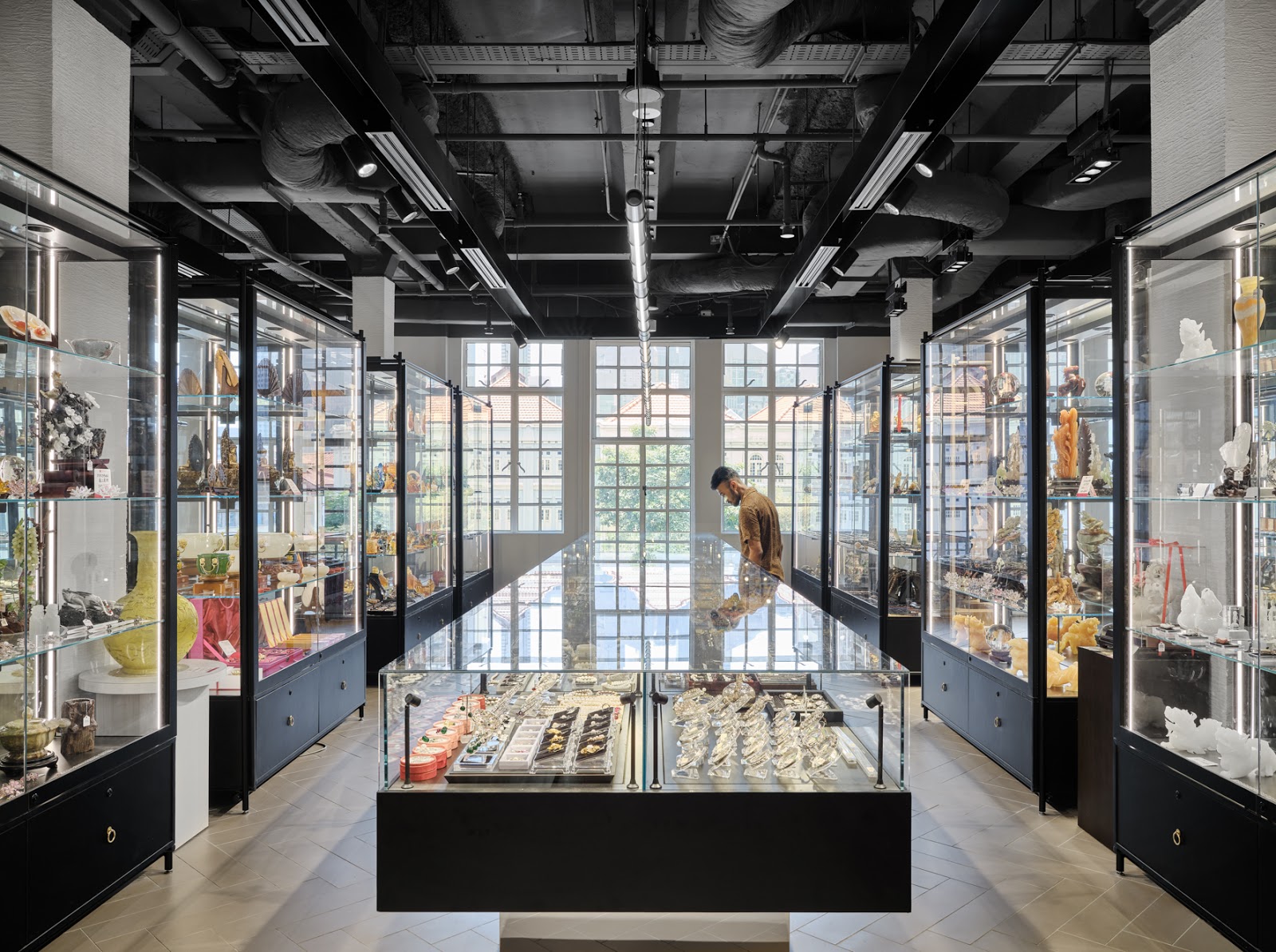 Physical retailers will never be able to match the sheer volume of choice available online or even compete with the real-world critiques and price checks the digital experience offers. A successful store will, however, provide a tactile experience that is impossible to replicate online—one which engages the senses to enhance a consumer's appreciation of products and brand. In this case, good design is essential to appeal directly to the target audience or demographic, stimulating the senses and arousing emotions.
Imagine a "heat map" of all your best sellers delivering real-time data on shelf or product performance"
The merging of the physical and digital experience
Online and physical retailers are mostly regarded independently, and there is often fierce competition between the two approaches. As a result, in a world currently infatuated with the convenience and choice of online retail, we have seen mass store closures worldwide—but will online shopping continue to dominate the retail experience?
"My view is that this independent and polarised view won't last," says MacKenzie. "The future of retail will see customers employing both mediums. The emotional gravity experienced by a shopper through the 'discovery' journey is very powerful, and the anticipation of exploring something new or out-of-the ordinary is undeniably exciting. The real-life appreciation of products—the way they feel, smell, taste or sound—is another element that cannot be realistically replicated through a digital experience."
"Yet, the internet, with all of its advantages, is not going to go away."
Instead, both the physical and digital retail experience will evolve. We will see adjustments to the planning, architecture and design of physical retail spaces and the adoption of new forms of retail transactions, such as Amazon's Go Grocery, or Alibaba's Hema Superstore. The traditional department store will likely be replaced by large independent operators, like IKEA, or multi-brand independent stores, such as Sephora, Yue Hwa and Decathlon, that embrace the internet and use their collected data to improve their offerings and customer service.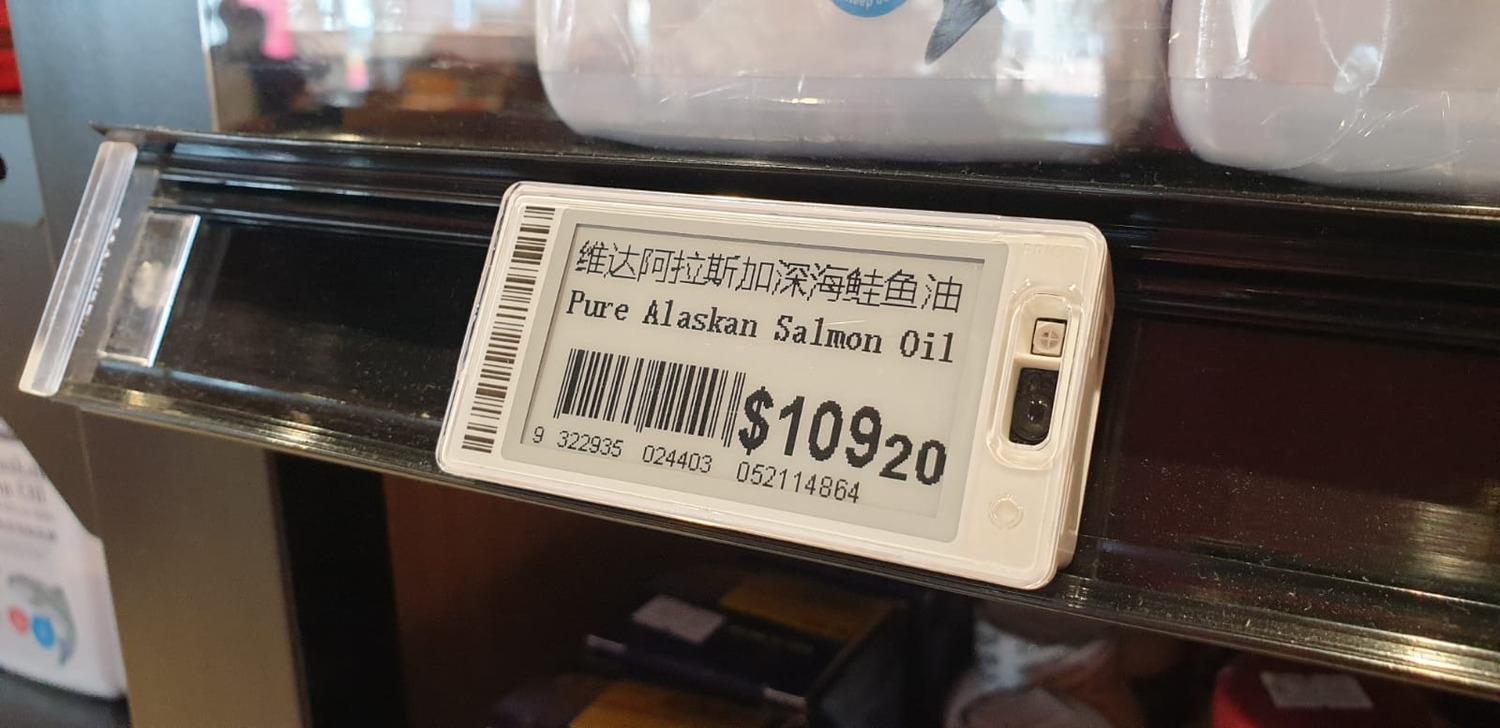 Take the example of Yue Hwa Department Store, which recently worked with dwp to renovate their flagship store in Chinatown and a regional location in Jurong. In both locations, technology has been implemented into the design through Internet of Things (IoT) devices and real-time data insights are able to be collected via the "geo-location" of products.
"Imagine a heat map of all profitable products in the store," says Mr Yu, Managing Director Yue Hwa Chinese Products. "Our customers are now integrated into the system, through its connection to our online shop. This enhances the merchant-customer relationship through individualised campaigns and promotions, which are targeting customer interests. With the wealth of information now at our disposal, actionable insights are being recognised and these are the drivers for our decision-making."
This merging of physical and online offerings is, of course, more essential to some retailers than others. Take mattresses, real estate, cars or other big life purchases, for example. In these cases, stores could offer discounts or other promotions to drive in-store visits or offer real-world interactions to support online transactions. Some retailers have already successfully done this. In April 2020, Mothercare introduced a digital nursery adviser service that allows customers to receive customised product recommendations.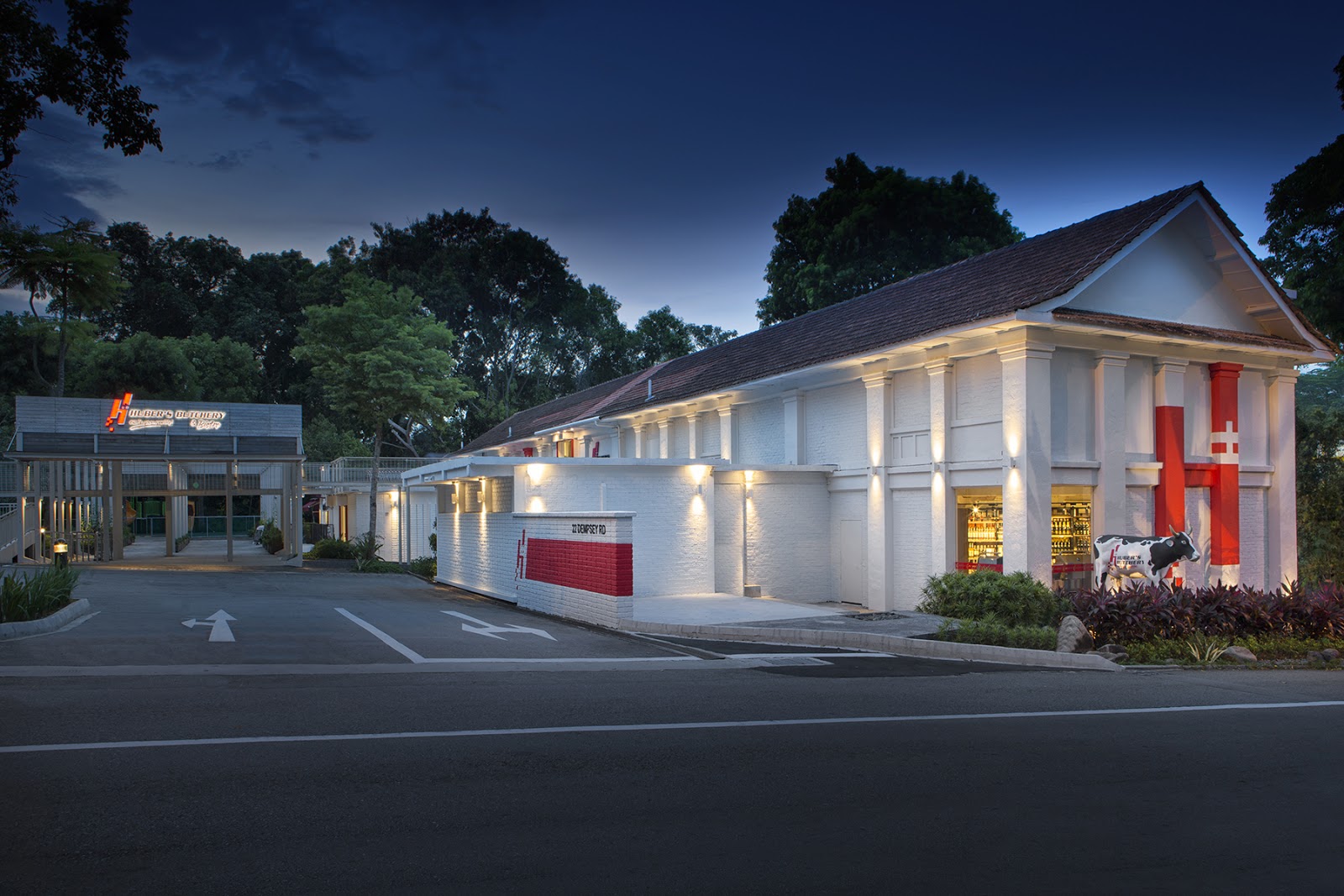 The average order is more than three times the size of a regular online order, proving the effectiveness of this approach. And to be fair, most of our other clients are adopting digital tools, social media and other technology to reach out, enhance experience and service or improve operations. Stores like Huber's Butchery, Hawa, King Living and L'eclair Patisserie, are all aware of the consequences of being too slow or just plainly dismissive.
There is also the potential to develop other innovative concepts that blur the distinction between the digital and physical experience, including 24/7 availability of certain products through digitally enabled and robotically operated kiosks, or the use of "affirmation" stations to enable the easy return and exchange of home-delivered online orders. To widen the appeal of these outlets, features like refreshments, dining and loyalty programmes will surely be offered.
Supermarkets are fertile ground for digital enhancement
Crafting a bespoke shopping experience
It's not only the tactile elements of shopping which are unable to be replicated by the online experience. The current pandemic has given us a new understanding of the importance of engaging with the wider world. Shopping is not just essential for practical reasons, it is also recreational and can be liberating.
"When lockdowns are eased and people have access to physical stores, there will surely be a flood of humanity needing to go back to shopping as a social imperative—even if it is behind masks and socially distanced," says MacKenzie.
Given the likely need for ongoing social distancing and associated stresses, people will be looking for stores with ample space and retailers that truly understand the individual needs of their customers. Many enjoy browsing beautiful environments, and there is potential to navigate this journey digitally, with up-to-date information communicated through mobile devices, holographic technology, or other mediums. There may also be a greater desire for dedicated childcare areas with F&B offerings, for example, that enable parents to enjoy and extend the shopping experience. There is a huge opportunity to transform this into an experience through education, with gardening plots, cooking or nutritional classes, sensory games for both kids and adults and even simpler content like digital info-graphics linked to interactive in-store ordering.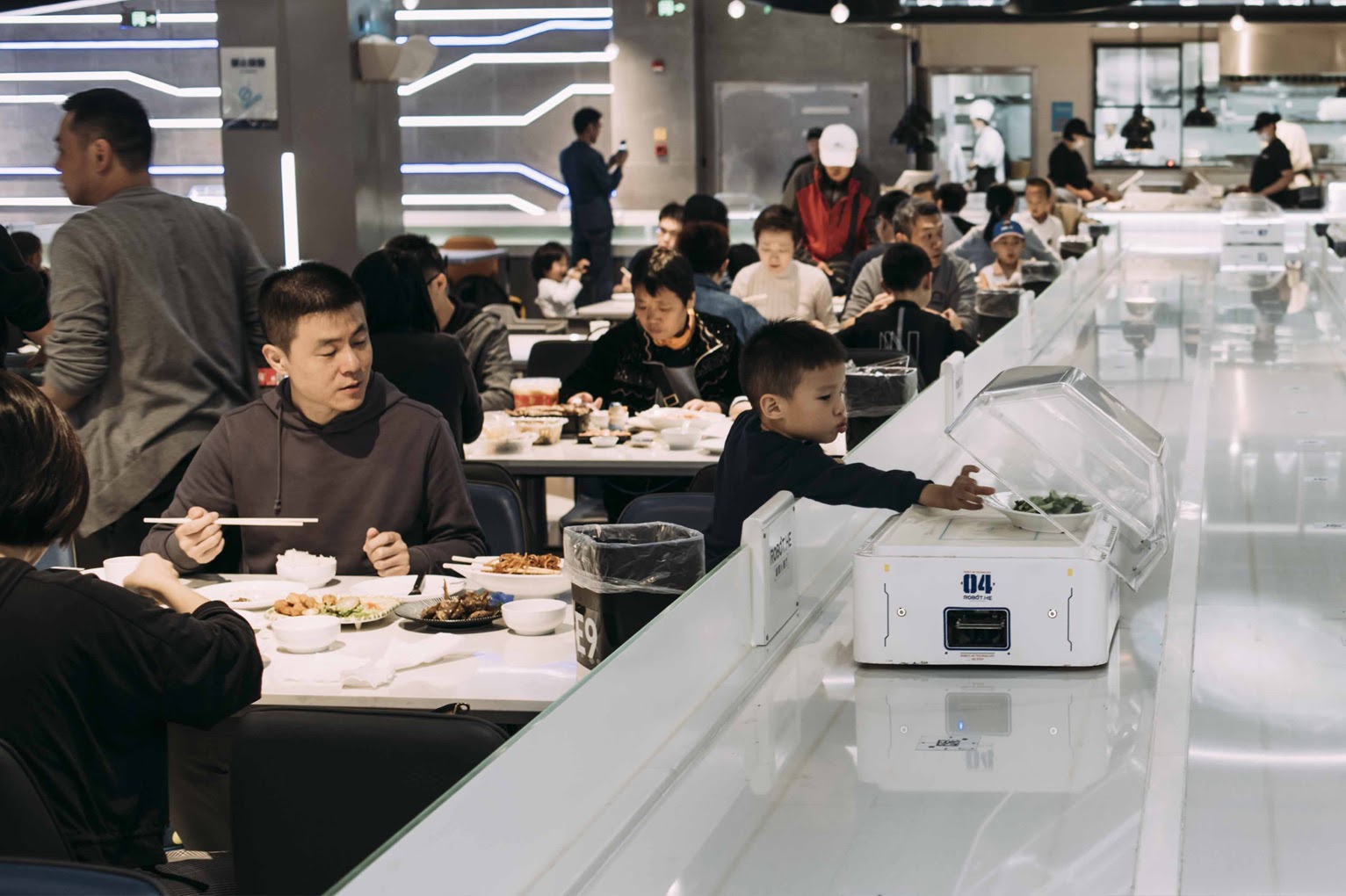 Source: https://www.smartshanghai.com/
Shopping often goes hand-in-hand with dining out, and we are already seeing F&B environments evolve in a similar way to retail. New ways of thinking about these changes might be to consider traditional cafes and food courts making way for online ordering through a phone or tablet with delivery to beautiful public dining spaces enhanced with entertainment facilities. In this case, the developers of new retail centres would need to explore ways to integrate infrastructure for centralised kitchens, robotic service and in-centre delivery and transport systems, but what a great idea for captivating an audience and increasing dwell time in the Mall.
"More personal attention should be given in order to customise the individual shopping experience and build your loyal customer base," says MacKenzie. "The immediate marketing challenge is building a relationship that focuses on helping, not selling." Moving forward in this direction, it will be essential for retailers to fully understand the specific needs of each demographic, and to create different spaces to appeal to different needs.
Whatever the future holds for retail, one thing is certain—designers are integral to every retail experience. "Whether it is an online, physical or virtual environment, we will continue to engage the customer and refine their experience," says MacKenzie. "Our objective in every project we work on is to enhance customer experience and our clients' business, through design."
For further information on dwp retail design, please contact derek.m@dwp.com or take a look at our retail portfolio on our website.
Tags: Abu dhabi, Agile workspace, Archi, Architect, Architecture, Artist, Asia, Bangkok, Bar, BIM, Blessing, Blog, Boutique, Business, Civic, Construction, Content, Creativity, Culture, David Clarke, Debate, Design, Designer, Digital, Digital technology, Digital transformation, Digitisation, Drama, Drink, Dubai, Education, Email, Experience, F&B, Food, Future, Health, Healthcare, Hicap, Ho chi minh, Hong kong, Hospital, Hospitality, Hotel, Hotel design, Human, Information, Innovation, Interior, Interior design, Interior designer, Interview, Knowledge, Lebua, Lifestyle, Luxury, Luxury design, Luxury interior, Marriott, Middle east, Mindful, News, Newsletter, Phone, Profile, Profit, Psychology, Residential, Restaurant, Romance, Saigon, School, Signage, Sky, Smartphone, Smartphones, Social media, Social psychology, Sport + Leisure, Studio, Success, Sustainibility, Tech, Technology, Thailand, Trends, Video, Vietnam, W hotel, Wayfinding, Wellbeing, Women