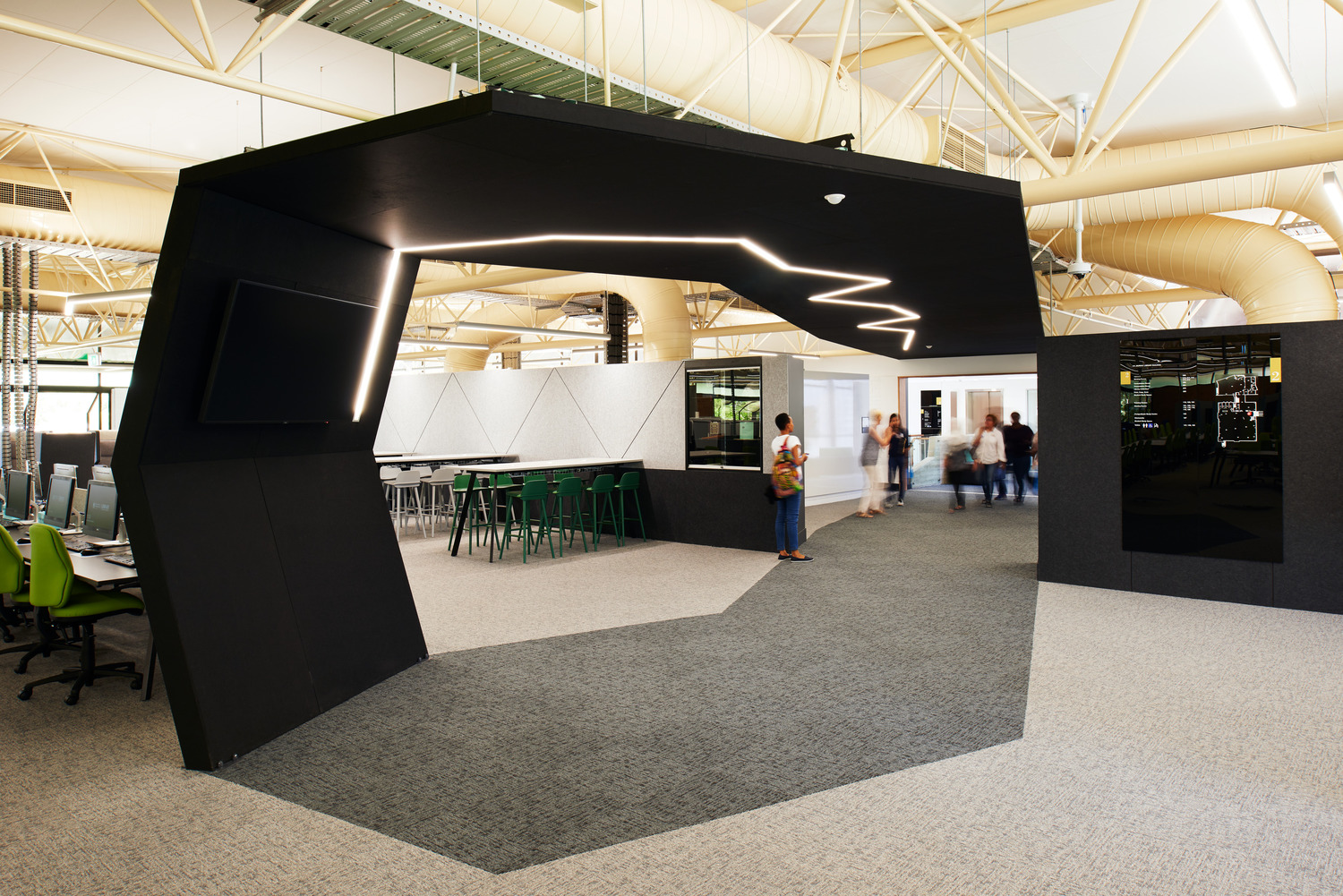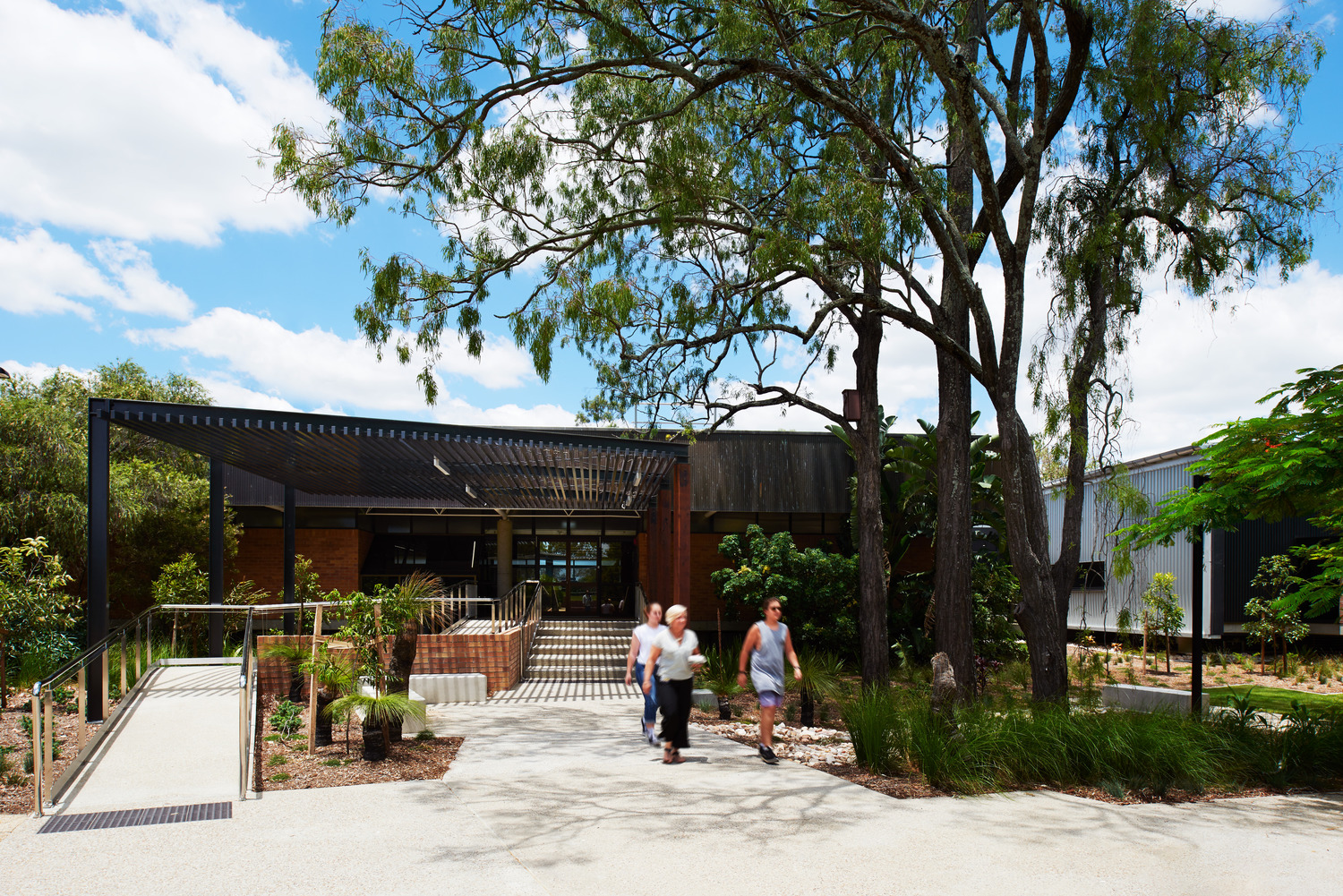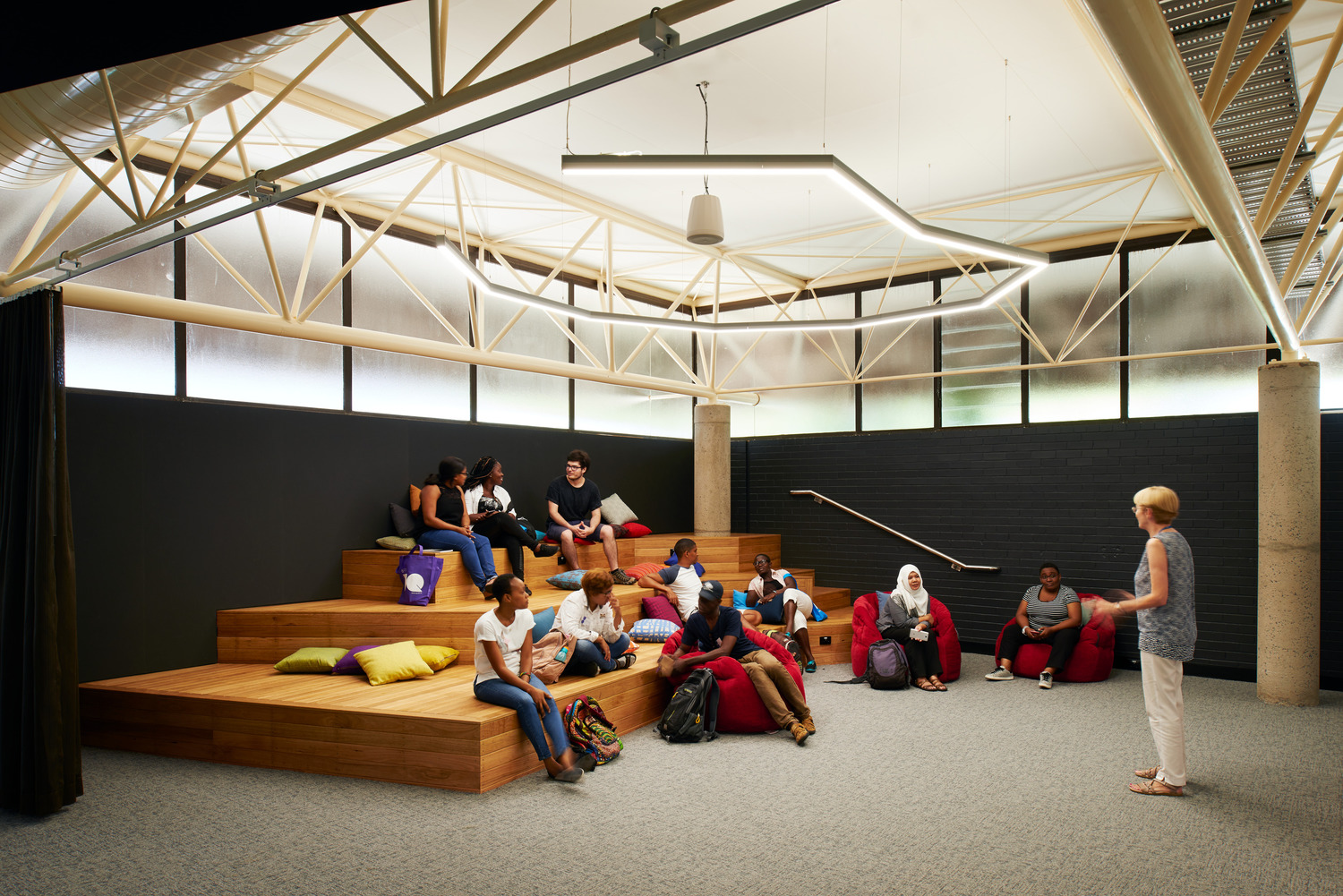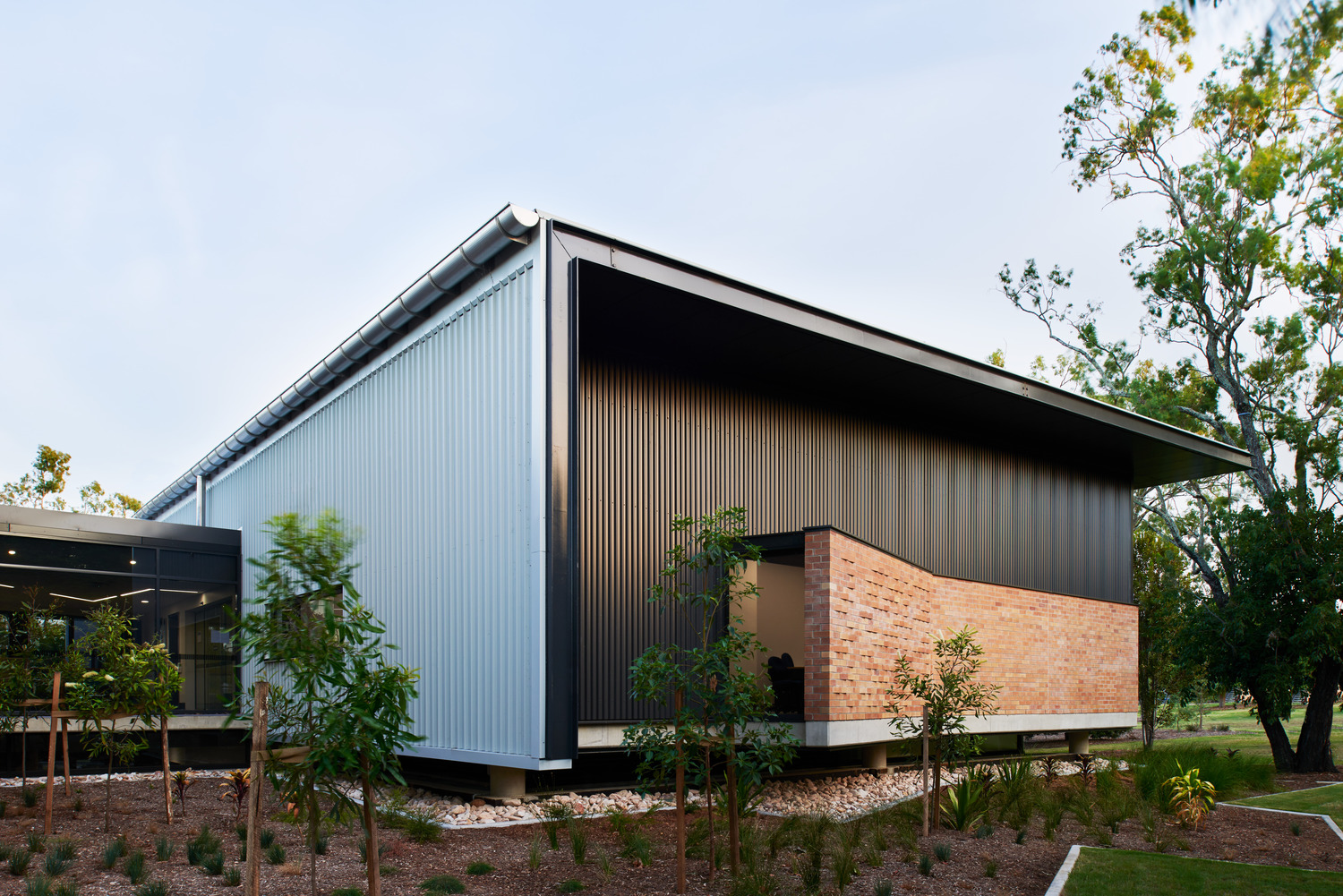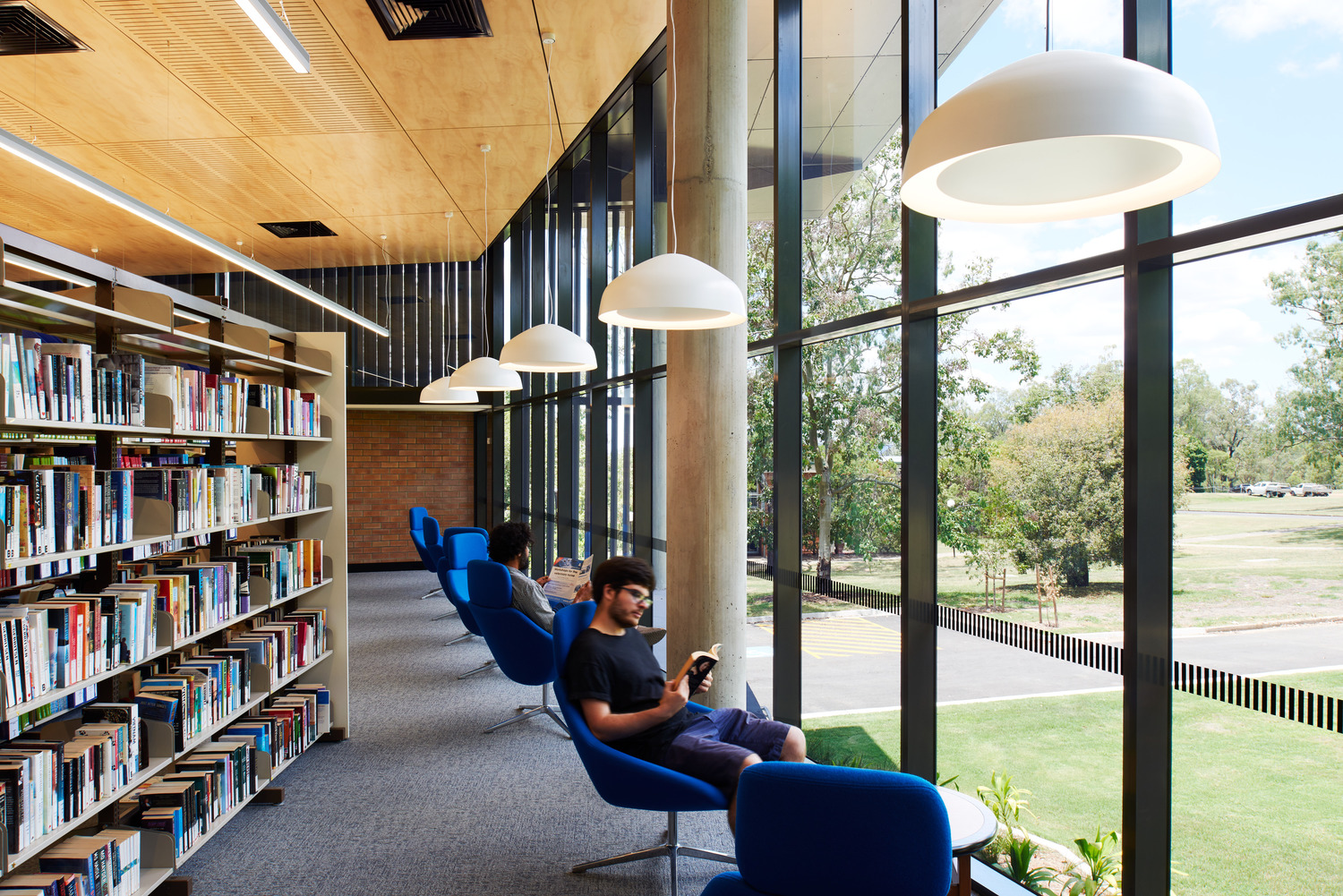 Centre of gravity for rural campus
J.K. Murray Library Refurbishment & Extension
Much more than a book repository, the JK Murray Library is a beacon of investigation, research, learning and collaboration for the Gatton campus. A 'centre of gravity' for communal life of the students.
The southern facade opens up to the environment, creating a reflective space for quiet study, reinforcing the relationship with the rural landscape and heritage. The design is a response to place, in a technology-rich environment, that provides practical external areas that are a pleasure to occupy.
dwp designed a refined contemporary library extension that sensitively references the existing 1972 modernist building. Brickwork, off-form concrete structural engineering with cantilevers, large spans and a rich palette of rural building materials create light and shade; with a playful twist.
The library has created even more opportunities than expected for students and staff to gather and collaborate, making a positive contribution to the whole campus.