Adelaide based Hardy Milazzo merges with dwp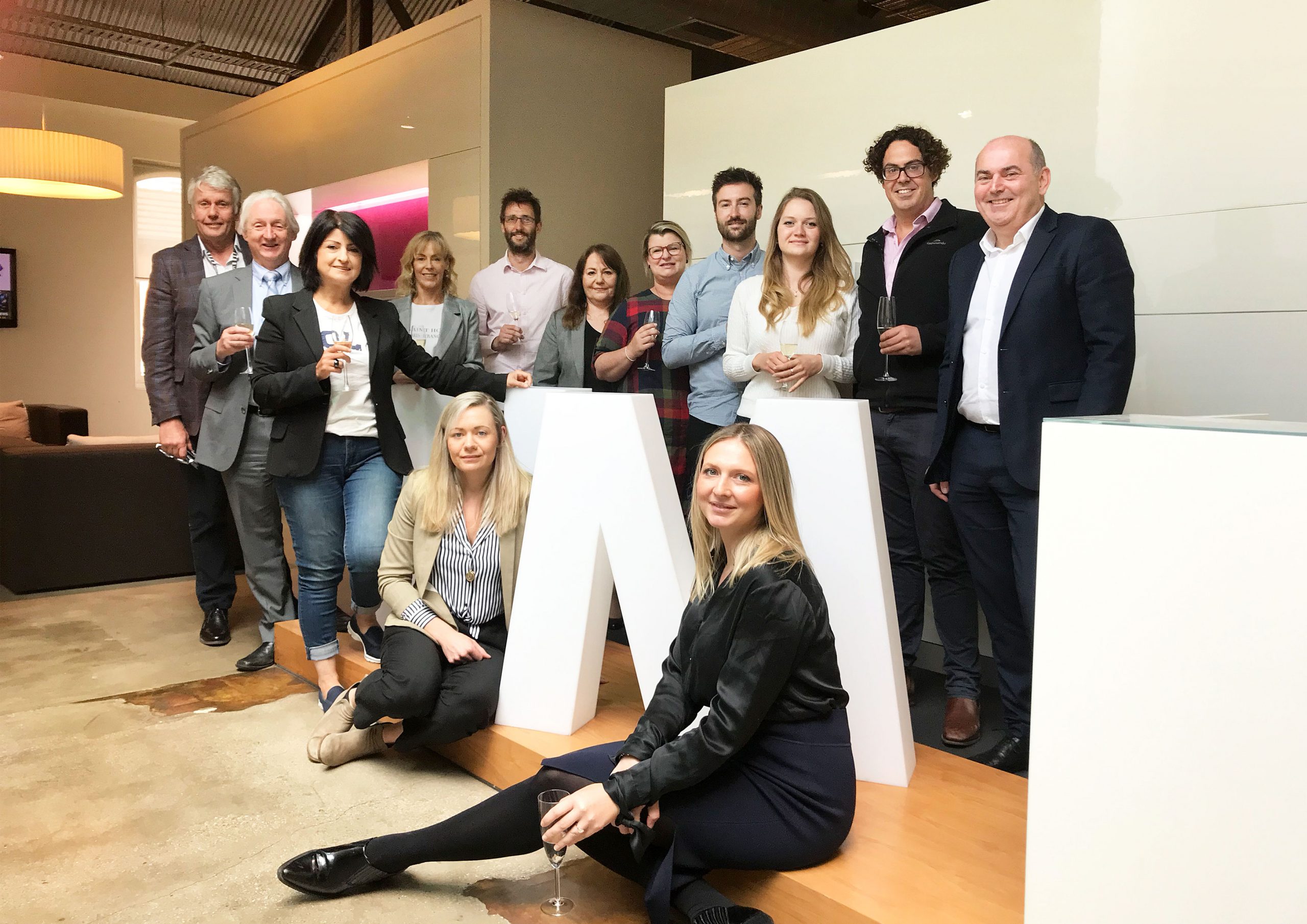 dwp's South Australian presence expands through recent merger with Adelaide's Hardy Milazzo design practice
dwp has proudly grown from the ambition of two Adelaide designers working in Bangkok to a highly-regarded global design business. The dwp team is excited to see its South Australia presence expand through its merger with longstanding Adelaide architecture and interior design practice, Hardy Milazzo. The merger will increase the dwp presence in South Australia with the practice already holding studios and alliances around the world.
"The benefits of growing our capabilities and global reach within a design firm that operates a network of studios internationally will be of enormous value to our clients, our people and our business," Hardy Milazzo founder Graham Hardy explained.
dwp | design worldwide partnership has grown from the ambition of two Adelaide designers working in Bangkok to become one of the highest regarded design businesses in the world, with studios across Australia, Asia and the Middle East and alliances in the UK and USA. The premium firm offers specialist in-house design skills which their clients acquire for projects across the globe and across multiple market sectors including hospitality, healthcare, education, workplace and infrastructure design.
dwp's founder Scott Whittaker said of the partnership with Hardy Milazzo: "Coming together with South Australia's Hardy Milazzo Architects brings it all back home and will see the full extent of each practice's experience put to market in a spirit of collaboration."
Using dwp's digital design platforms and ease of cloud-based operating, a behaviour which was further strengthened by working remotely during the pandemic, the established Adelaide studio team can now work across various international projects alongside dwp, despite current travel restrictions.
"During the recent challenging times, across all global regions, our design professionals have been working together to deliver projects using cloud-based digital design software as a united global team," our dwp's Regional Managing Director for Australia Michael Hegarty explained.
"We are determined to support our clients through the current economic downturn and beyond, and further mergers and acquisitions will be considered so that we emerge stronger than ever from the global recession. Consolidating with other firms to make a more robust firm with a broader base of clients across multiple states is a key way of achieving that growth and strength. dwp has been delivering excellent architectural design services in Australia for over six decades, with the two founders being from Adelaide – this merger strengthens our base further and brings new people and specialist skills to our clients and projects."
Tags: Abu dhabi, Agile workspace, Archi, Architect, Architecture, Artist, Asia, Bangkok, Bar, BIM, Blessing, Blog, Boutique, Business, Civic, Construction, Content, Creativity, Culture, David Clarke, Debate, Design, Designer, Digital, Digital technology, Digital transformation, Digitisation, Drama, Drink, Dubai, Education, Email, Experience, F&B, Food, Future, Health, Healthcare, Hicap, Ho chi minh, Hong kong, Hospital, Hospitality, Hotel, Hotel design, Human, Information, Innovation, Interior, Interior design, Interior designer, Interview, Knowledge, Lebua, Lifestyle, Luxury, Luxury design, Luxury interior, Marriott, Middle east, Mindful, News, Newsletter, Phone, Profile, Profit, Psychology, Residential, Restaurant, Romance, Saigon, School, Signage, Sky, Smartphone, Smartphones, Social media, Social psychology, Sport + Leisure, Studio, Success, Sustainibility, Tech, Technology, Thailand, Trends, Video, Vietnam, W hotel, Wayfinding, Wellbeing, Women